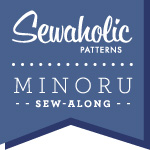 Thirty-five blog posts and several hundred comments later, we're finishing up the Minoru Sew-Along! Today's the last post of sewing instructions. We'll follow with a series of posts showing off your finished jackets, and I'll post some photos of my finished jacket too!
Today we'll hem the jacket to finish it off. After the sewing is complete it's a good idea to check for loose threads and trim them off, and give our garment a final press if the fabric requires. Then, hang it in your closet and wear it proudly!
Want to catch up on previous Sew-Along posts? Click the links below to read more:
Now, our jackets will naturally fold at the right spot for the hemline. We've sewn the placket along the bottom edge, and when we turned it, this started a fold that will also be the fold of the whole jacket hem.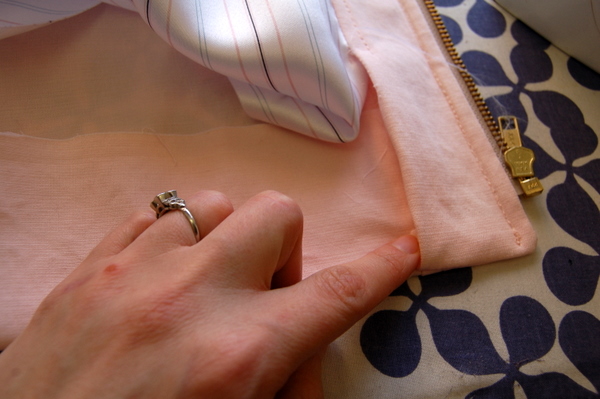 Press the hem up, following the natural fold between the plackets, and checking to make sure it measures 2 5/8″ (7cm) as you press.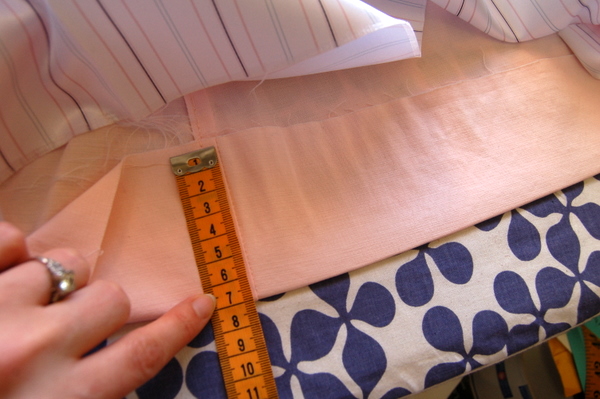 Press under the seam allowance on the raw edge of the hem, 5/8″ (1.5cm). My top finger is pointing to the hem fold line, my thumb is pointing to the turned-under raw edge.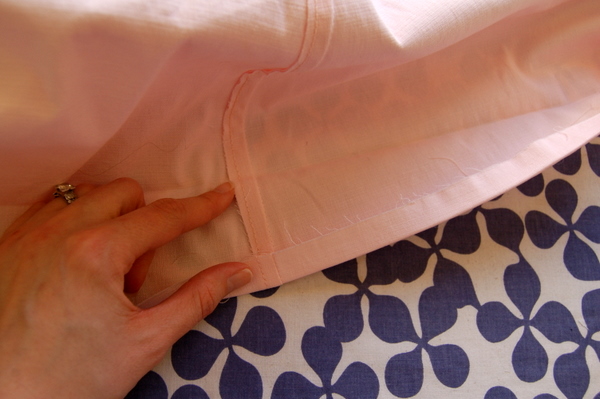 Next, we'll tuck the lining down into the hem fold.
Pin the hem in place.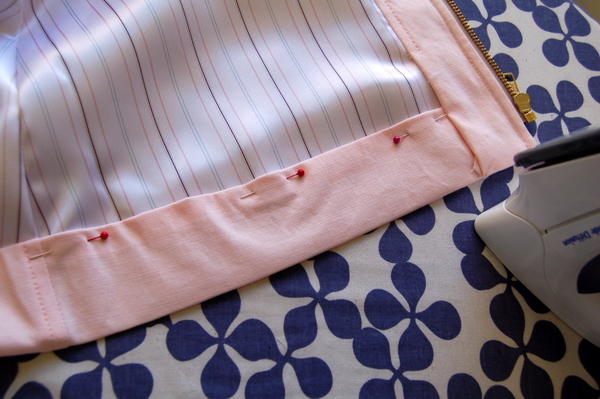 Now, we'll stitch the hem twice. I like to stitch the first row with the lining side up, so I can edgestitch close to the fold, and then stitch the second row with the jacket side up. If you're using special topstitching thread in the top of your machine only, you'll want to stitch from the right side of the jacket both times.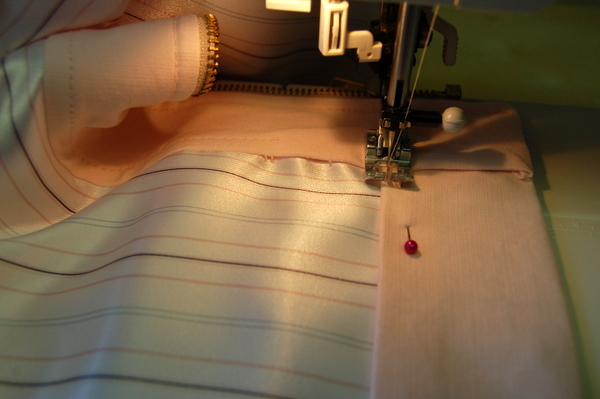 Then turn over the jacket, and stitch the second row from the right side. I'm using the edge of my presser foot as a guide, and stitching below the first row.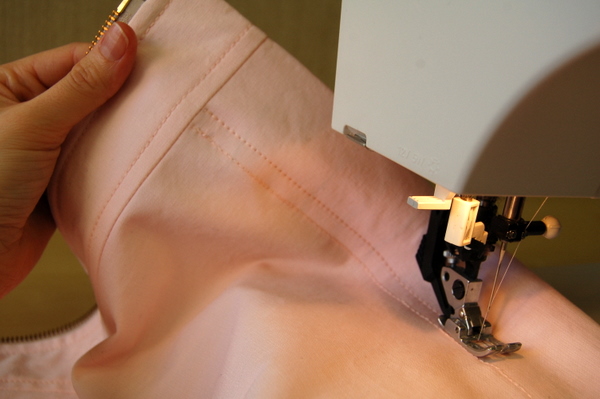 Stop when you reach the placket and backstitch.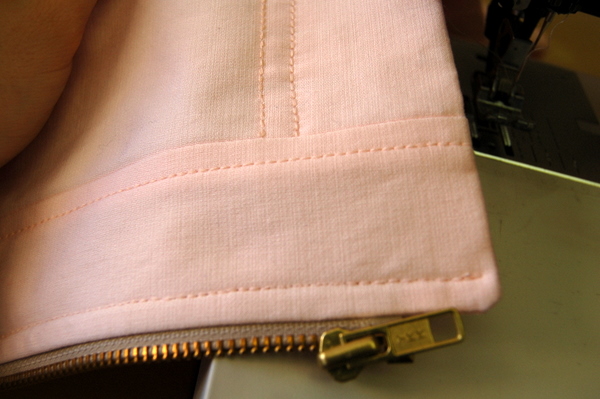 We're done! Hurrah! Oh wait, we're not. We need to slipstitch the little opening on the inside of the placket. (True confession: I didn't do mine yet. I was so excited to be done!)
See the little opening on the inside of the placket, about 10cm above the hem? Slipstitch that closed.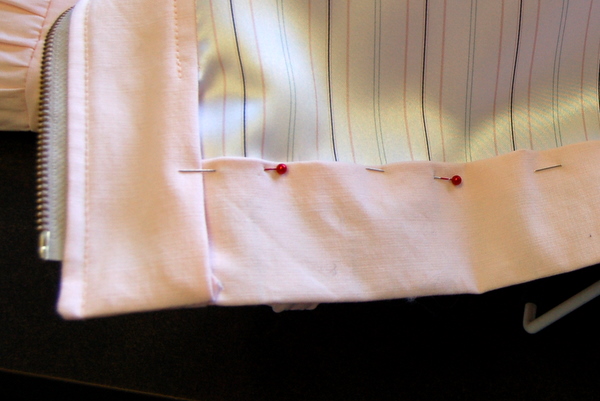 And then we're done!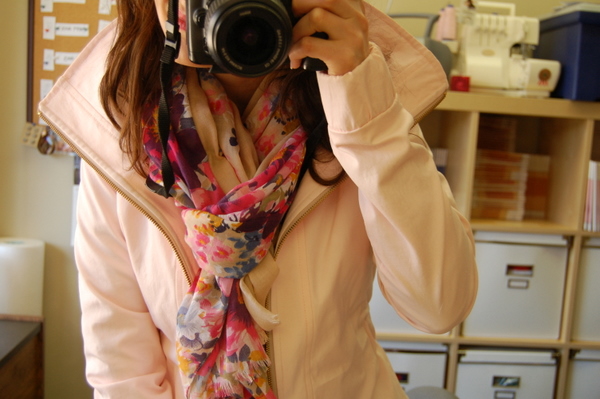 Hey, my scarf matches the jacket nicely! That worked out well. Off to take photos of the finished jacket!
This week, I'll put up a 'show us your Minoru!' post and I'd love it if you would post a link to your finished jacket. Blogs, Burdastyle, Flickr, Pattern Review – wherever your jacket can be seen, let us know! On that post, not this one. It's easier when all the comments are on the same post. This was fun, everyone!