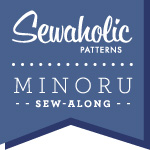 Happy Monday, everyone! And hello to all the Sew-Alongers! Are you ready to start cutting your fabric today? Excited to start sewing our Minoru Jackets? I know I am!
Today we'll cut our fabric, talk a bit about marking, and that's about it for the day. Cutting and marking will take some time! The time we take to properly mark our fabric pieces will save us time in the long run.
Like our previous Sew-Alongs, I'll start off with links to all of the previous Sew-Along posts, in case there's something you missed or want to re-read. Click the links below to read more:
Ok! Let's start! If you're like me, and your fabric gets squished into boxes or piled under other fabrics, it'll likely need a good press. Always press your fabric before cutting. Otherwise, you may cut it out with bumps in the pieces, and when you do press it, the bumps will flatten out and make the piece larger than intended.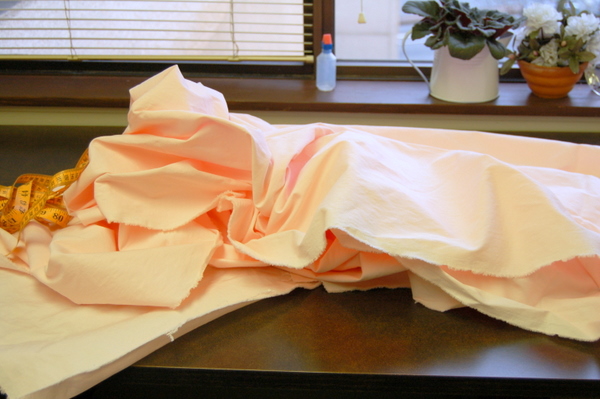 And, if you've unfolded your pattern tissue for the first time, give the pattern pieces a press, too! Use a cool, dry iron – no steam! Steam can distort the pattern pieces. Set your iron to the highest setting before the steam kicks in – around the polyester or synthetic setting. Or turn off the steam, if your iron has a separate steam button.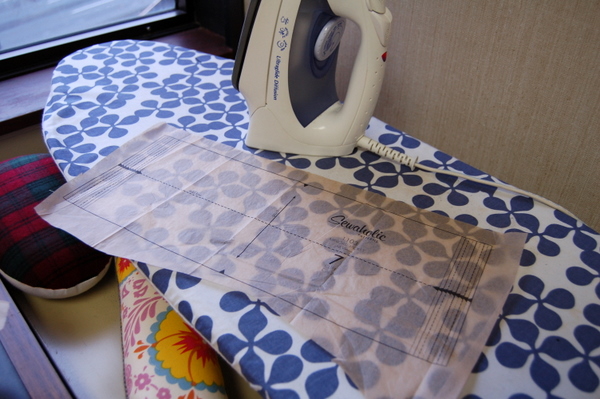 Now we can start pinning our pieces to the fabric. On the instruction sheet, find the cutting layout that matches the view you're making (View A with the hood, View B without) and the width of your fabric (either 45″ or 60″ wide, 115cm or 150cm in metric). If your fabric falls in between 45″ and 60″ wide, follow the directions for 45″ wide fabric and adjust the pieces to best fit your fabric.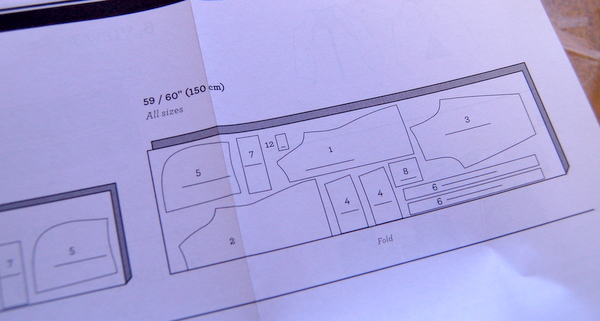 Carefully cut out your fabric and tissue, following the size line that matches the size you're making.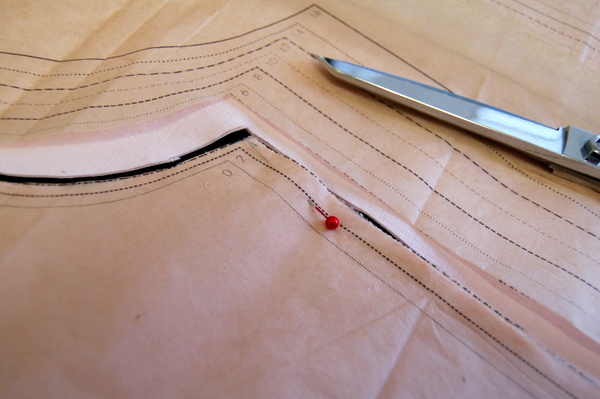 Save all of your fabric leftovers. You might want these later to recut small pieces, to test topstitching thread or interfacings. I always keep all of my scrap bits until a project is done!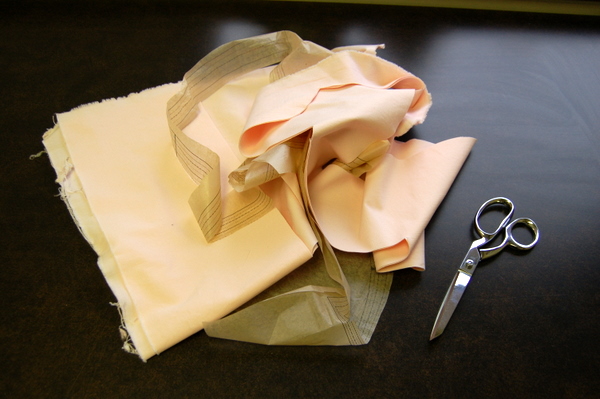 Mark all markings on your fabric before putting away the pattern pieces. I like to clip my notches inwards, taking a 1/8″ to 1/4″ snip into the seam allowance.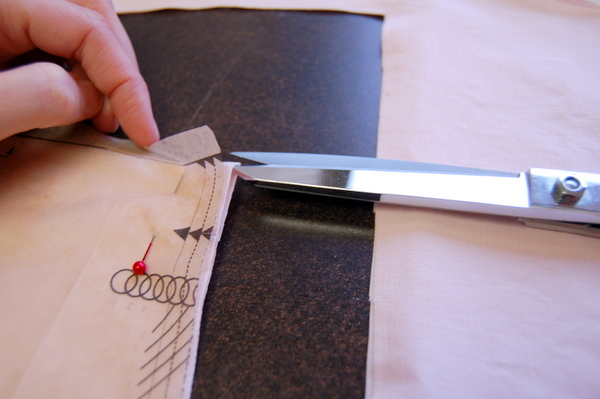 For circles, use tailor's tacks, or chalk markers, or fade-away marking pens. (More on how to make tailor's tacks here!)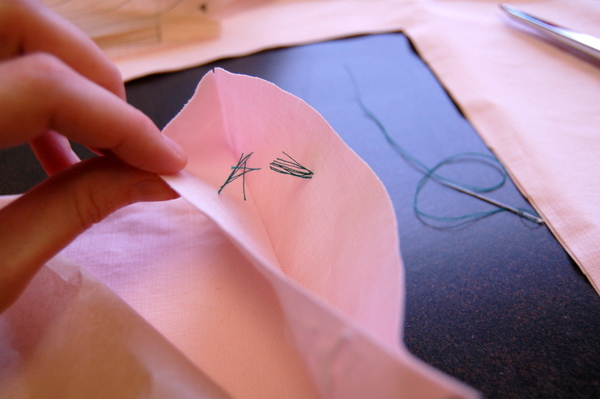 The waistline marking is important to mark accurately. You want these markings to be visible on the right side of your fabric. I used thread to trace the marking lines, using very long stitches and a hand-sewing needle.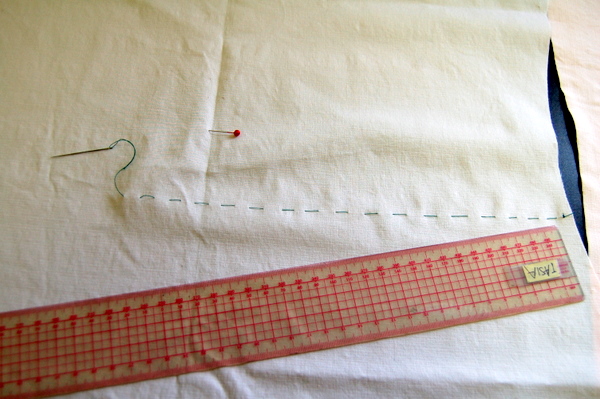 I'll leave you to catch up on your cutting and marking! The thread-tracing is time-consuming, but you'll be happy it's there when we get to sewing the waist elastic. It's much easier to mark now, while the fabric piece is flat, than later on when it's sewn up!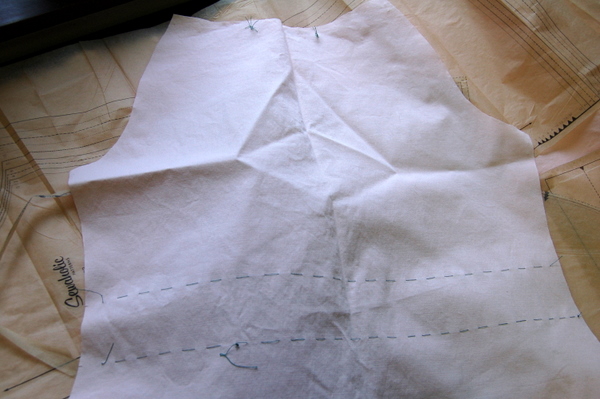 Have extra time and want to get a head start on the next step? Wind a bobbin or two in thread that matches your jacket fabric. I got carried away and wound three bobbins in my peach thread. I think of it this way – if I run out of top thread, I can always use a bobbin, but when I run out of bobbin thread it will be handy to have a bobbin wound and waiting!