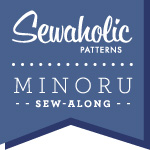 Today, we'll sew a useful little hanging loop into our jacket lining. This jacket feature was suggested by Rachel of My Messings during pattern testing and I loved the idea! Especially if you're coming in from the rain, it's so handy to be able to hang up the wet jacket by a loop and let it dry. Or if your office or entrance doesn't have hangers, only a coat rack, this hanging loop makes it easy! It's the kind of design detail you don't often see in sewing patterns, but it adds a nice touch to the finished garment.
On a different note, I loved reading the comments to yesterday's post – Does Your Sewing Project List Spiral Out of Control? – and I might put together a recap post of some of the ways we manage our sewing projects. I liked this response from Lillie Bender – "I just don't make a list; because as soon as I do it all becomes a "Job", and I've made a conscious decision to sew only because I love it." It's so true! When sewing starts to feel like a chore, it takes the joy out of it for me. Many of you feel the disconnect between what you have time to sew (one garment a month perhaps) and how many projects are on your sewing wishlist (hundreds, and they just keep on coming!) We're sewing overachievers! Kristine's comment put a positive spin on the ever-growing sewing list – " I will definitely live long as I have so many dreams and goals. :) And also from positive side, I know I support many local craft shops and do not harm anybody while having myself a lot of fun!" Fascinating comments and well worth a read-through if you haven't had a chance yet.
Back to the Minoru Sew-Along! Today we'll make and attach the hanging loop. And yes, today you have to have the lining cut out! (I sewed and photographed the first part of this post, and only then did I finish cutting out the lining so I could finish it up.)
Want to catch up on previous Sew-Along posts? Click the links below to read more:
The loop is easy to make! In fact, you could use this loop pattern piece again to add a loop on any lined coat pattern. Simply construct the loop, like we're about to do, and then centre it at the back of the lining.
Constructing the loop is simple. First, press under the long edges, using the notches as a guide. If you clip the notches, it's really easy to press the loop!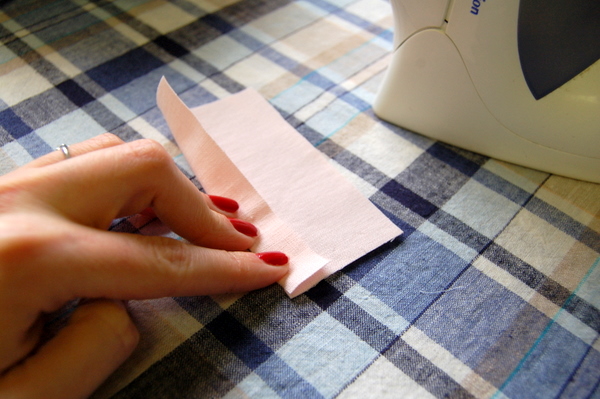 I am trying to hide my chipping nail polish in these photos (when choosing between sewing or painting my nails, you can tell which one always wins) but this last one shows off the damage!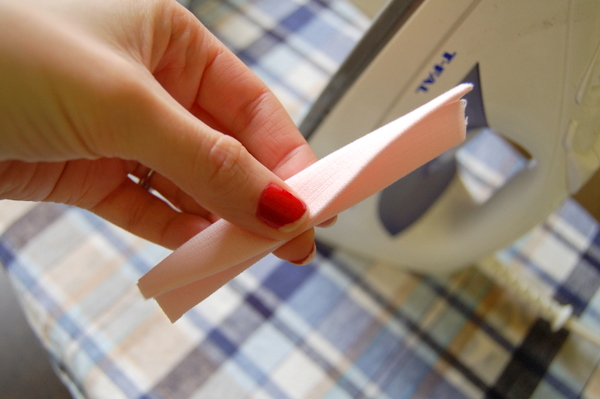 Fold the loop in half again, and press.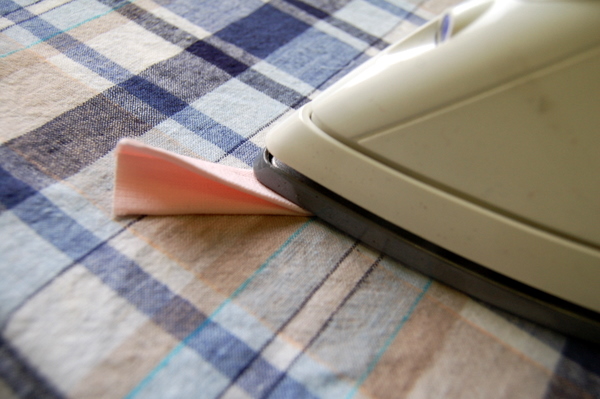 Edgestitch the loop along the open side.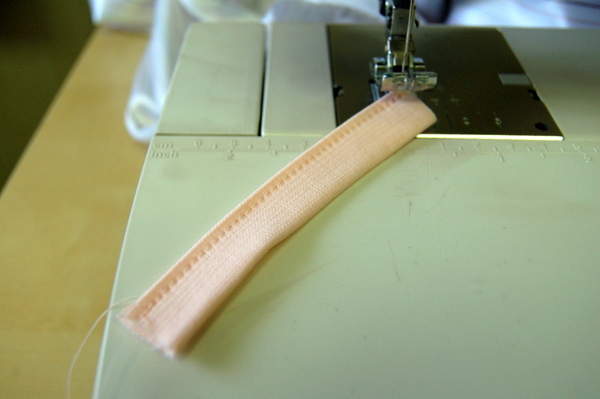 On your loop, you can get creative and try different stitching options, if you want! Keep in mind that the more stitching you add, the stiffer your loop will become. That's something I didn't really consider when I added a couple of extra rows of stitching on mine!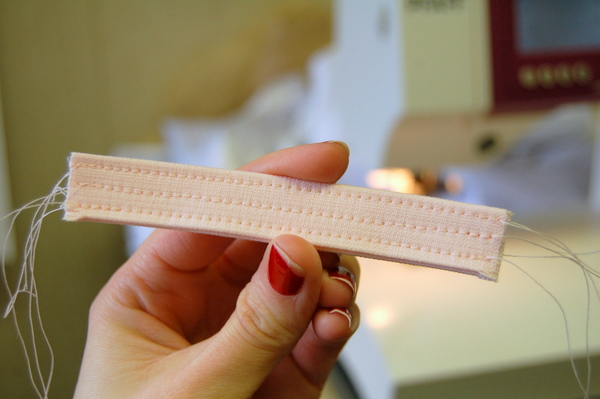 If you like the look of mine, it was easy! I edgestitched down the open side first, then down the fold. Then I aimed a third row of stitching in the middle of the two rows. It turned out pretty cool although it is a little stiff. A softer fabric would be better and I would definitely not suggest adding extra stitching if you're using a thick fabric like corduroy or tweed!
Now, we'll baste the loop in place on our back lining piece. Centre the loop over the back notch, lining up the raw edges of the loop with the top edge of the lining.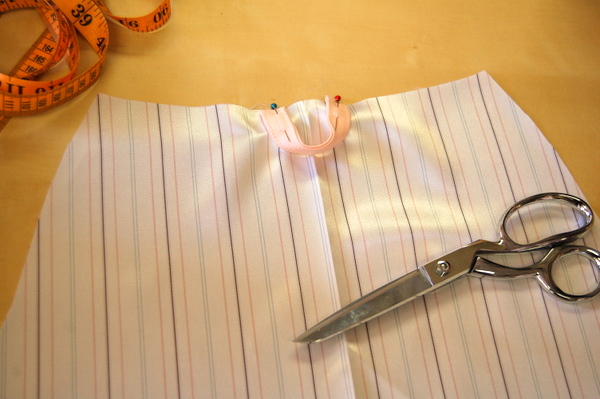 Pin the loop in place, and baste across the top edge.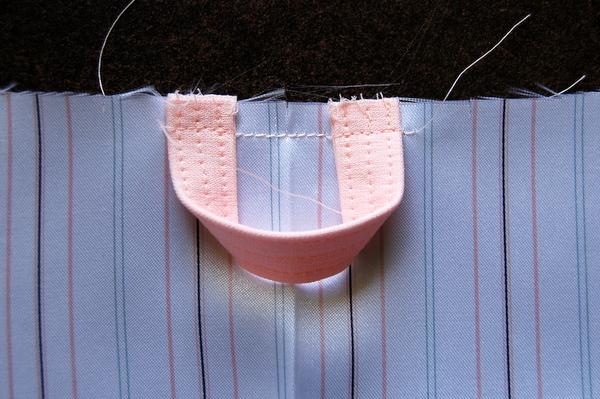 And the loop is done! We'll sew the collar to the lining shortly and that will secure the lining in a strong seam.
Loop ideas:
Skip the fabric loop, and use ribbon or cording! Some ribbons won't be as strong, so look for something durable.
Use a decorative stitch on the loop.
Embroider your name on the loop – either by machine or by hand! You might want to do the embroidery first through a single layer, and then fold up the loop piece.
Use a contrast fabric for the loop to make it easy to find! It's a fun way to add colour to a neutral jacket. I like the idea of a bright turquoise loop inside a dark brown wool coat. Only you (and the person hanging up your jacket) know it's there!