I have an excellent surprise for you guys today – a tutorial on how to add pockets to the Minoru Jacket! Amy from Sew Well was kind enough to take photos and write up a guide to adding sideseam pockets. If you've been holding off sewing your sideseams because you wanted to add pockets, this tutorial is for you!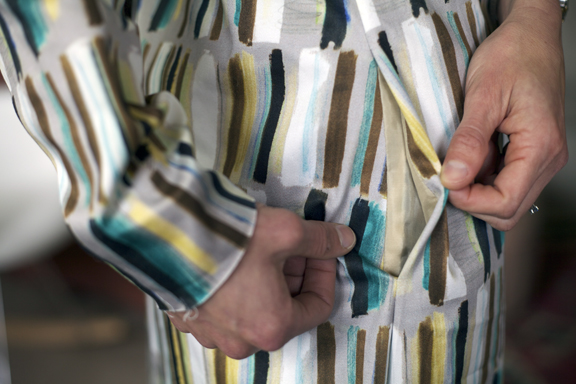 Not only did she document how to sew the pockets into your Minoru Jacket, she's even provided a downloadable pattern piece if you'd like to add this pocket to your jacket. Amazing! (And don't you just love the fabric she's using, too? I love the colours!)
Click here if you'd like to check out the tutorial. Thanks, Amy!
Have a wonderful weekend, everyone!
PS. Remember, the Renfrew Top Pre-Sale ends Monday. If you're on the Sewaholic Patterns mailing list, check your email for the secret code that will give you free shipping! Sign up here if you're not on the list yet!