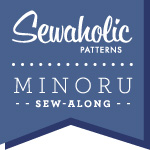 Hey everyone! If you're making View B, the hood-less jacket, you get the day off today! Today's sew-along post is all about constructing the hood.
Those of us who are making the hooded jacket will sew the hood, hem it and just like that our hoods will be ready to attach to our jackets. I'll also talk briefly about how to line your hoods, if you wanted to show off your lining fabric or just cleanly finish the inside of the hood. Remember, our hoods are getting rolled up and stuffed in the collar, so we don't want to add too much bulk with a thick lining!
Want to catch up on previous Sew-Along posts? Click the links below to read more:
Let's sew up the hood. If you've just cut out your hood pieces, they will already be lying on top of each other, right sides together. Don't separate them!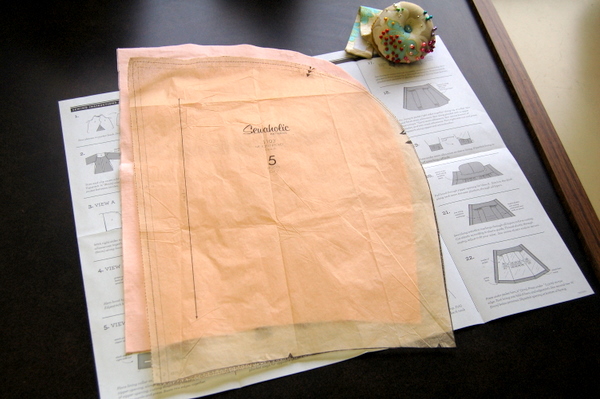 Simply pin them together, lining up the long, curved edge. Sew this seam.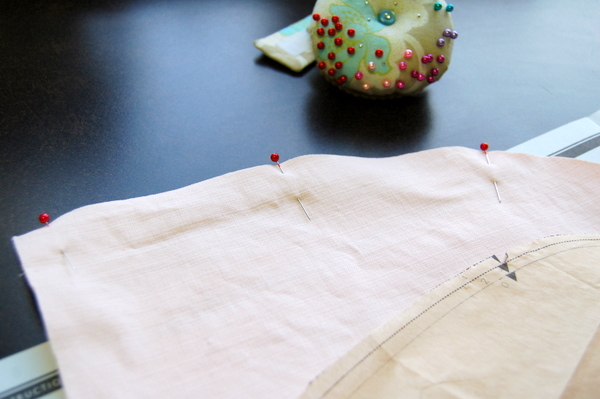 The next step is to finish the edges and press to one side. This is the one place in the whole entire jacket where seam allowances are going to be visible. For mine, I happen to have pale-pink serger thread, so I'm going to serge my seam allowances and then topstitch it in place. (Changing my serger thread to sew one seam – seems like a lot of work, I know. It's because you're all watching me, I have to do it right!)
You could zigzag, you could sew a French seam, you could bind the seam with seam binding or tape. (Actually, that last one would be cute if you pressed the seam open and bound the edges in lining fabric! Especially if your lining fabric is particularly pretty or contrasting.)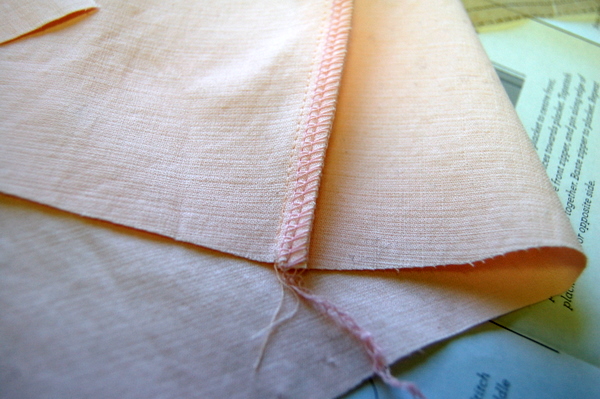 Would you believe I had to unwrap the pink serger thread, it had never been used. I suppose I never sewed the project I bought it for as I've had it for years! After the seam is finished, press it to one side. It doesn't matter which side, although I checked my first two jackets and I've pressed them to the left both times, so left seems to be the natural way to go. You may want to just give it a light press, then press it more thoroughly after the topstitching is done.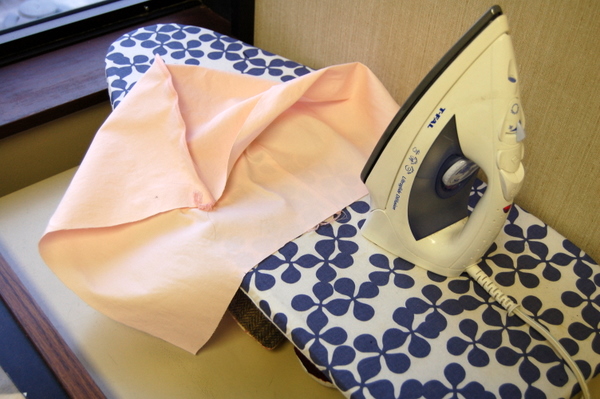 Next, we'll topstitch the hood seam. You don't have to, but I like how it flattens the seam allowance and gives the hood shape. Topstitching this seam starts off easy to do, but gets a little tricky when we go over the curved part. Stitching closer to the seam will be easier than stitching farther away. You could even just do an edgestitch along the seam, too!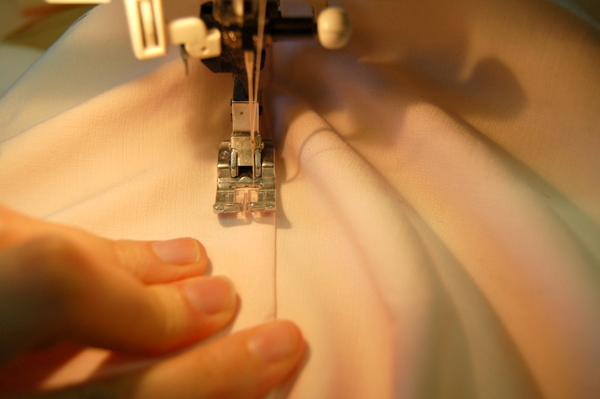 If your topstitching is really giving you trouble, or if you're worried you might be sewing puckers and bumps into your hood – stop, and start again from the bottom up. When you meet your previous stitching, stitch over it for a few stitches and stop. This little overlapped area of stitches will barely show on the final jacket but it might help keep your topstitching flat.
After that, we'll hem the hood. This is going to be the part that goes around your face when the hood is worn. Press under the edge 1/2″ (1.2cm) and then another 1/2″ (1.2cm) for a total of 1″ hem.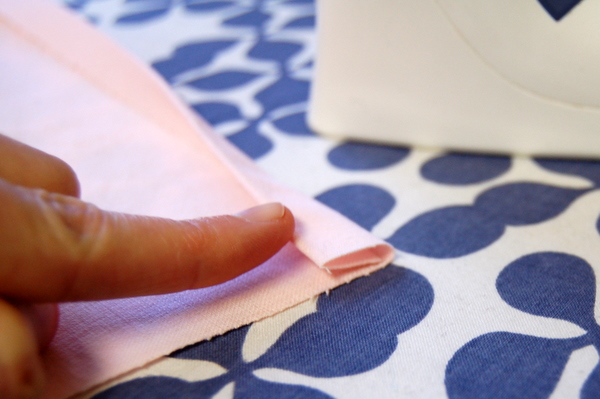 Edgestitch this hem.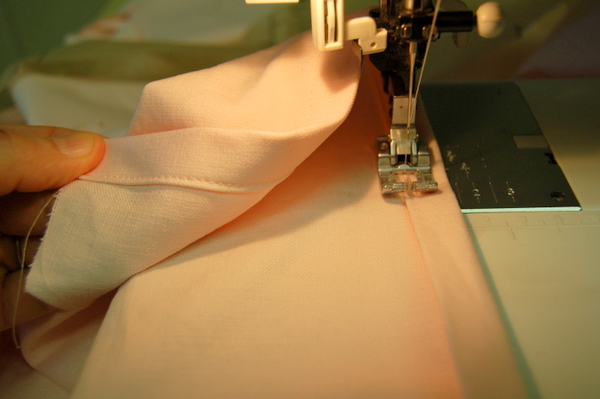 And that's it! The hood is ready for sewing into the collar.
Hood alternatives:
Lining the hood. This is very easy to do! Cut another pair of hood pieces out of your lining fabric. Sew them together along the long, curved edge. Instead of hemming the hood, pin the lining hood to the fabric hood, and sew along the hood opening with a 1″ seam allowance. Turn hood right side out and press this hood opening edge flat. You might want to understitch this edge, or topstitch it to keep the lining from rolling to the outside.