Happy Monday, everyone! We were lucky to have a sunny day last week, so I ran outside to take some photos of my finished Minoru Jacket. You already know all about the making of this jacket, from start to finish, so I won't talk too much today and let the photos speak for themselves.
Speaking of Minoru Jackets, your finished jackets are fantastic! It's wonderful to see all the creative variations on the pattern so far, and to discover new sewing blogs too!
If you're visiting for the first time, we finished sewing this jacket together as a group, going through all of the sewing steps together and sharing all kinds of extra tips and tricks. Read more posts about the Minoru Sew-Along here!
On to the photos!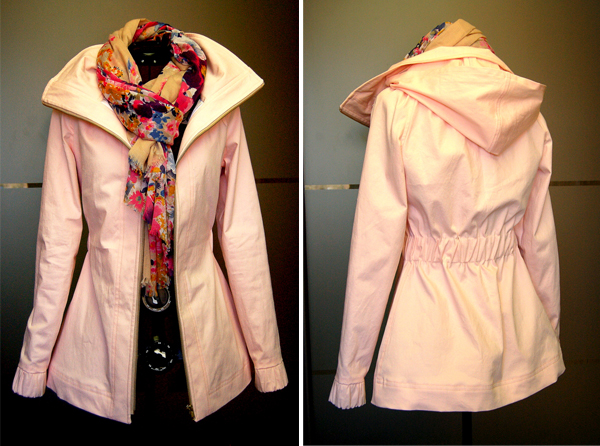 Front and back view, taken indoors on the dress form. It's more obvious that this is a pink/peach jacket in the indoor photos. Outside, the jacket looks almost white! Whitish-pink, even.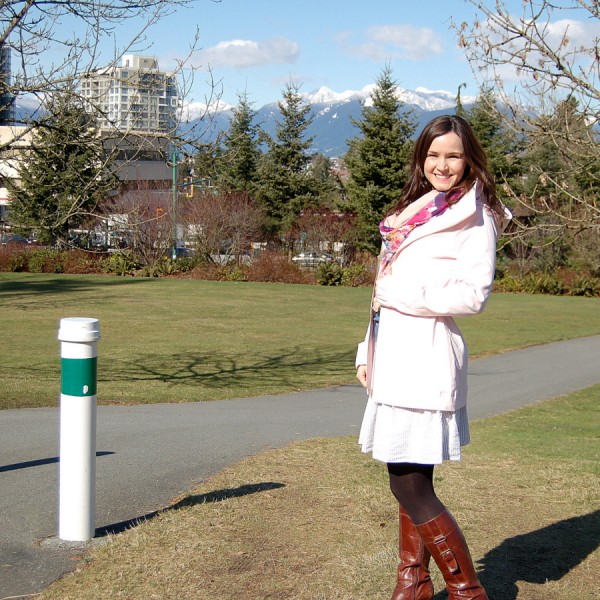 Outside! What a gorgeous day. The mountains in the background are so beautiful! We appreciate the sunny days here, since it rains so often. (Or I do anyways, as I'm outside every day, feeling the effects of the weather on my bike!)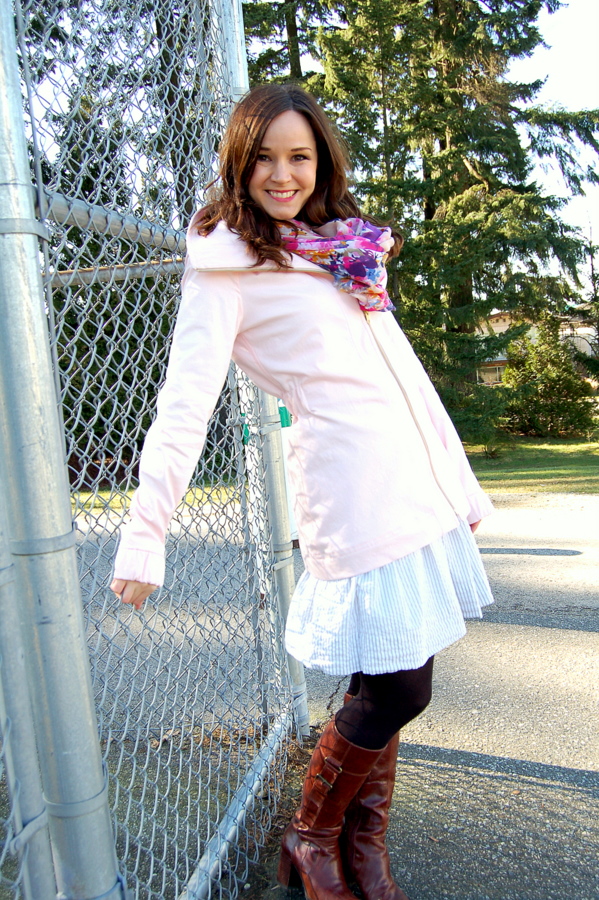 In the bright light, the colour looks almost white!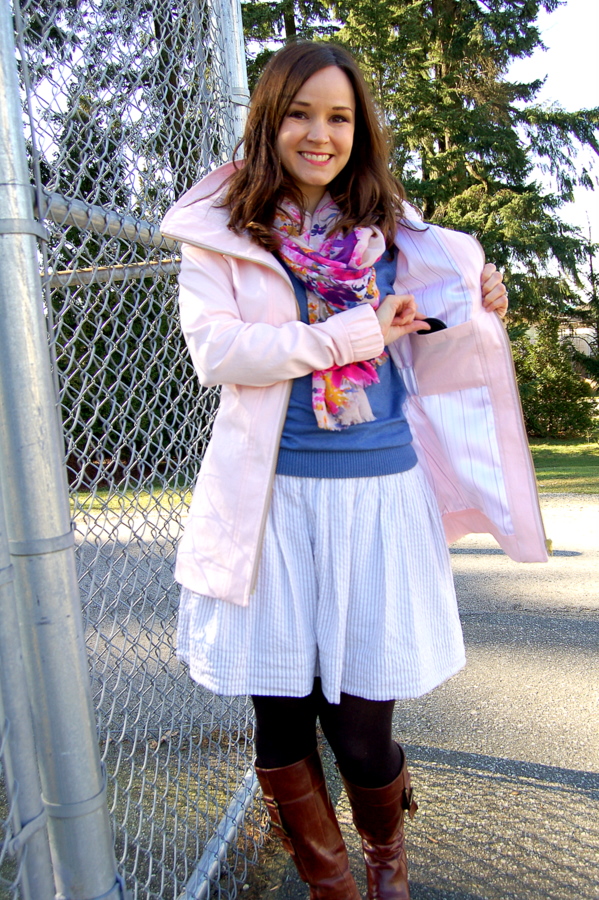 Showing off the inside pocket. (That's the lens cap for the camera I'm playing with there.)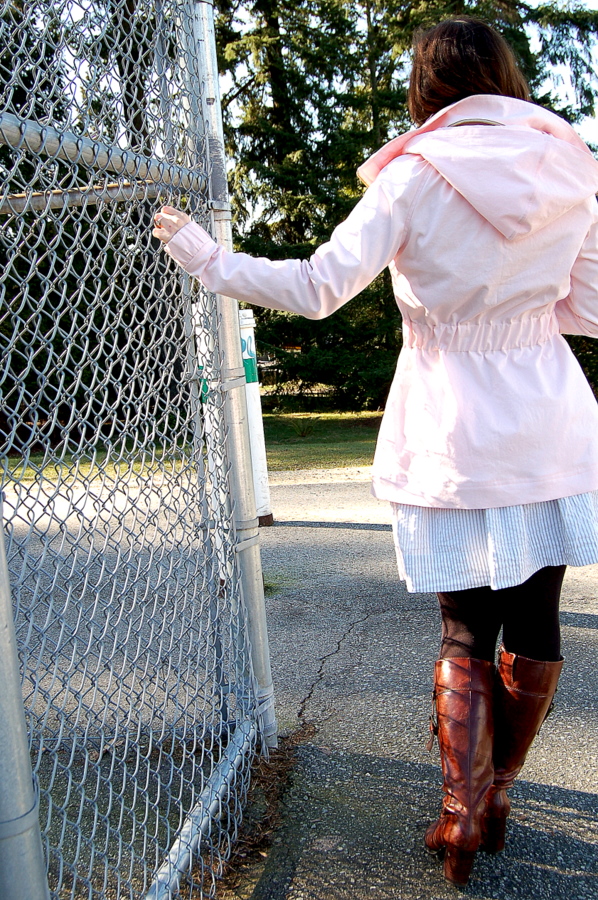 Back view. Still love the elastic at the waistline!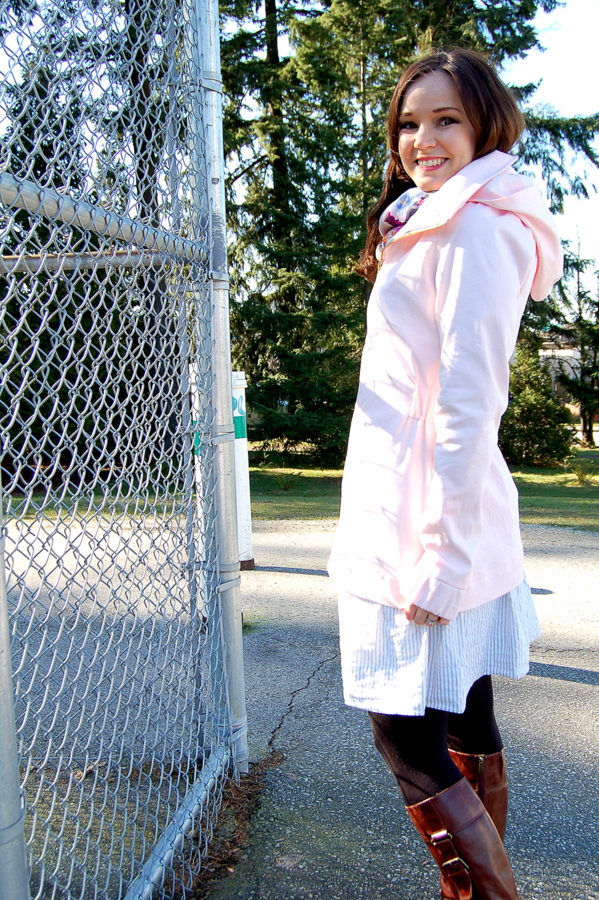 I'd prefer this jacket with darker skirts and pants, but I wanted to take photos right now while the weather was nice and the clothing I was wearing went reasonably well with the jacket. And as I type this, it's pouring rain and grey outside, so I'm glad I had the chance to take outdoor shots!
What I Like:
The pattern, styling and fit
That I switched to a more interesting lining – the stripes are a nice touch!
The colour – I had my moments of doubt but it's flattering and highly visible for cycling
What I'd Change:
Working with the stretch cotton (as opposed to a non-stretch) was fine, but it had tricky moments where the stretch would work against me, while topstitching across the fabric or when sewing the stretch to the non-stretch lining. It's workable but I also find stretch fabric have a bit more stiffness than non-stretch fabrics, and I like a softer-feeling jacket. Something to think about for future versions!
Want to make your own Minoru Jacket? Visit the Pattern Store here!