Welcome to the Sewaholic blog! This is the blog for Sewaholic Patterns, a Canadian sewing pattern company that publishes classic sewing patterns, focusing on women with a small waist-to-hip ratio – or 'pear' shapes. 
We're based in beautiful Vancouver, BC, Canada and love to sew. Our blog features sewing projects, sewing tips and inspiration, as well as Sewaholic Patterns news and updates.
About Tasia St. Germaine
I'm the founder of Sewaholic Patterns and the Sewaholic blog. I live in Burnaby, BC, Canada and I've been sewing since I was very little. My favourite subject in high school was sewing (surprise!) and you could find me skipping my regular classes to spend more time in the sewing lab. After high school, I attended Kwantlen University College and completed my degree in Fashion Design and Technology. During the program, I learned advanced sewing and pattern drafting techniques and had access to a full room of industrial sewing machines. After graduation, I worked in the apparel industry for eight years, then decided to take the knowledge and experience I'd gained from working in the fashion industry and apply it to the world of home sewing patterns. Now I run Sewaholic Patterns full-time, write for the Sewaholic blog and work on spreading the love of sewing worldwide!
About Sewaholic Patterns
Our patterns offer a small line of wardrobe essentials for the pear-shaped woman. We design for women with a large waist-to-hip ratio, and focus on making classic, feminine, practical clothing designs. Patterns are available in both printed paper format and downloadable, print-at-home PDF format. We offer sizes 0-20 with a proportionally small bust and waist and wide hips, and include all sizes in one pattern. Our patterns are printed on recycled paper and ship from our sunny studio in Vancouver, BC.
Click here to shop our patterns.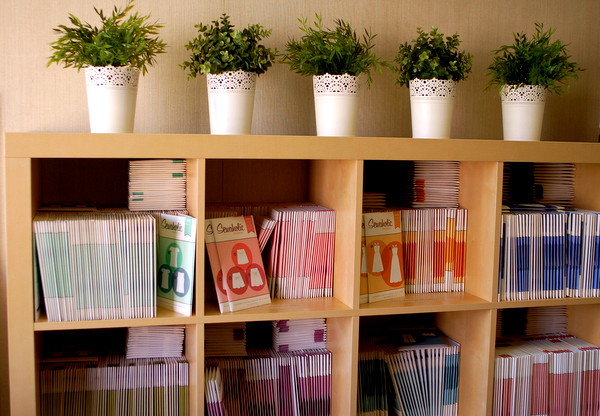 Stay in touch!