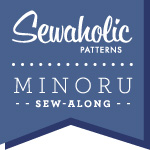 Hello, Sew-Alongers and those watching from the bleachers! How are you all doing? Who's all caught up? Who's waiting until the weekend to sew like a madwoman and catch up?
Today's sewing step is quite easy. All we're going to do is gather the neckline, in preparation for sewing it to the collar. You'll be finished this step in less time than it took for me to write it up! (This is why I need to stay one day ahead of you guys – it's faster to just sew!) I'll demonstrate the gathering, give you some extra gathering tips and links, and suggest some gathering alternatives for the adventurous ones!
Want to catch up on previous Sew-Along posts? Click the links below to read more:
Here's how:
First, make sure your starting and stopping point are clearly marked. I marked my back points with tailor's tacks, and marked the front point with a pin.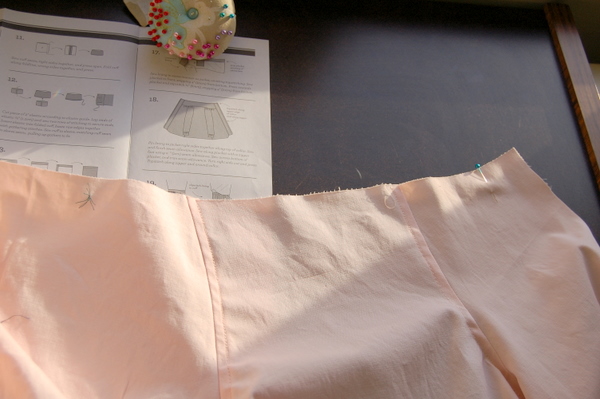 Now, sew two rows of long, gathering stitches from start point to stopping point. I like to sew my first row 1/2″ (1.2mm) from the raw edge, and then sew my next row halfway between the first row and the edge.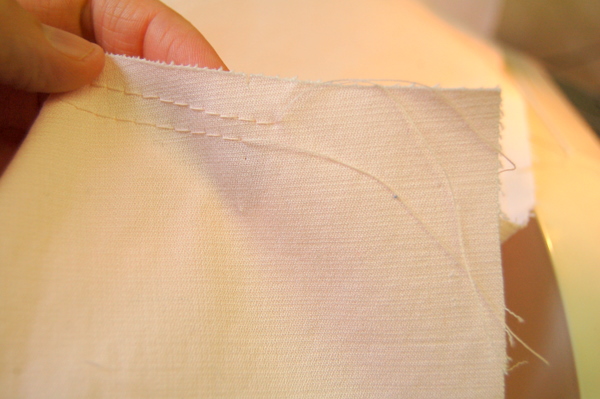 Repeat for the other side of the jacket. If one row of stitching ends up a stitch longer than the other, I will gently pull out the last stitch on the long row so the rows are even.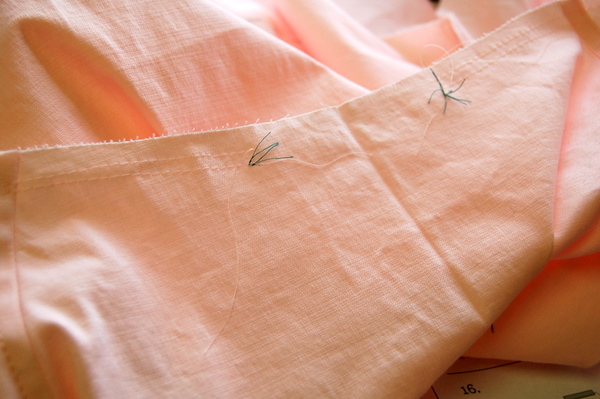 Some thoughts on gathering:
Running low on thread? Switch to a different thread colour for the gathering stitches, they're only temporary! Bonus: they'll be easier to identify and remove later.
Resist the urge to pull up the gathering threads at this point. Sure, it's fun, and you'll get to see what your jacket will look like! However, it will be easier to pin the collar if the jacket part is still flat.
Want to know more? Read previous posts on gathering:
Gathering alternatives:
Don't like the look of gathers? You could pleat the fabric instead. This is a good alternative to gathering for bulky fabrics. Wait until we attach the collar, then fold the fabric into pleats when you pin it to the collar. Tip: do one side, then measure the pleats and pleat placement to make the other side match! This is a modification that's better left for advanced sewers/sewists/seamstresses.
On that note, instead of pleats you could try sewing little darts instead. This is also one for the experts, no guaranteed results but it would be neat to try!
Any questions on this step of the Sew-Along? Leave a comment below!