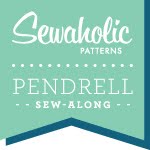 We're getting closer and closer to finishing our blouses! I bet a lot of you have already speeded through the last few sewing steps. But if you haven't, there are just a few more things to do and you'll be wearing your new blouse in no time!
Today's post is a short one, to give you (and me!) time to get caught up. Speaking of catching up – here are the links to all the earlier Sew-Along posts:
Ok! You'll need these two panels, the Side Front and Side Back. You should have a pair of each, for a total of four pieces of fabric.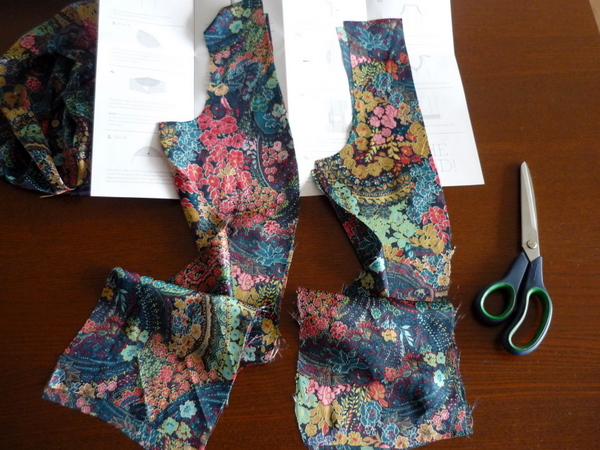 Start by laying the Side Fronts on the table, right sides facing up. Now lay down a Side Back on top of the Side Front, lining up the shoulder seams. Pin together along shoulder seams.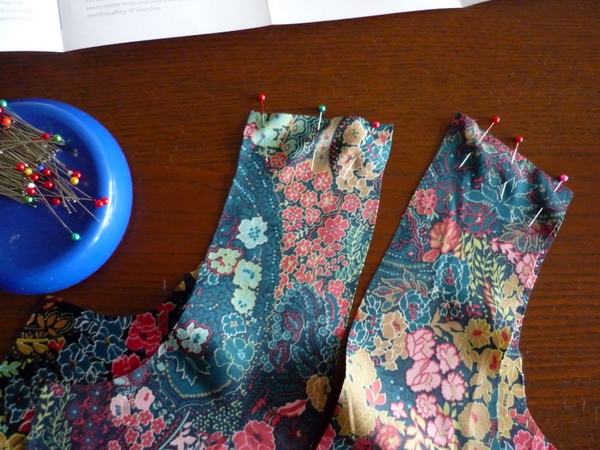 Sew seams, finish seam allowances, and press shoulder seams towards back.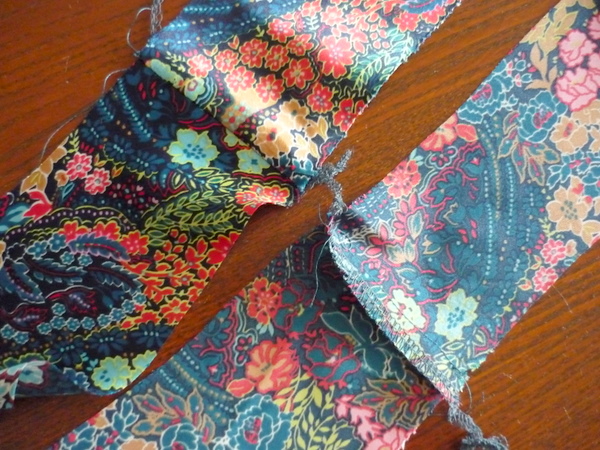 Now, take your front blouse piece, the one with the neck binding and sleeves or ruffles, and lie it face-up on your table. Tuck the ruffles or sleeves in towards the middle, so the princess-seam edges are visible.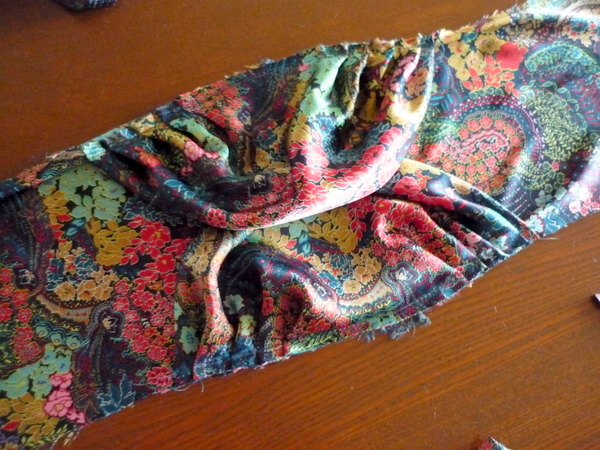 Now, take the side body panel we just created, and line it up along the princess seams. Start by matching the shoulder seamlines, pinning through all layers at the shoulder.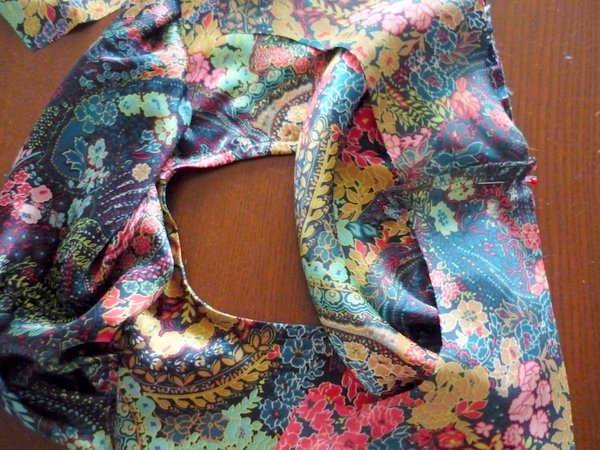 Continue pinning all along the seamline, matching notches and hem edges as you go.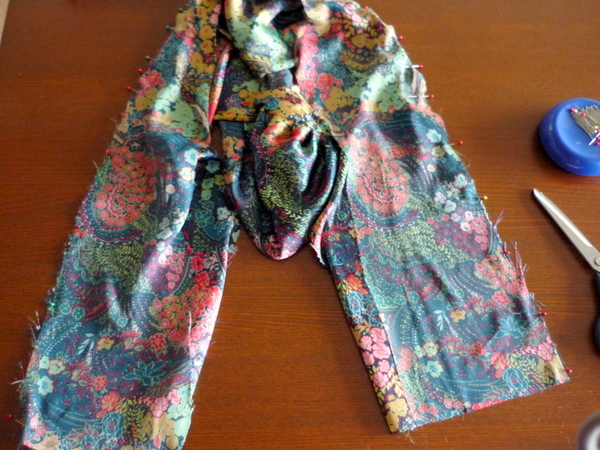 Once it's all pinned, sew the princess seamline.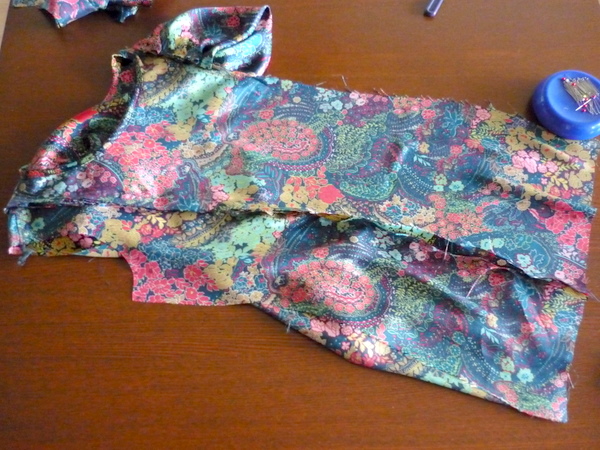 Finish the seam allowances, and press princess seam towards the centre.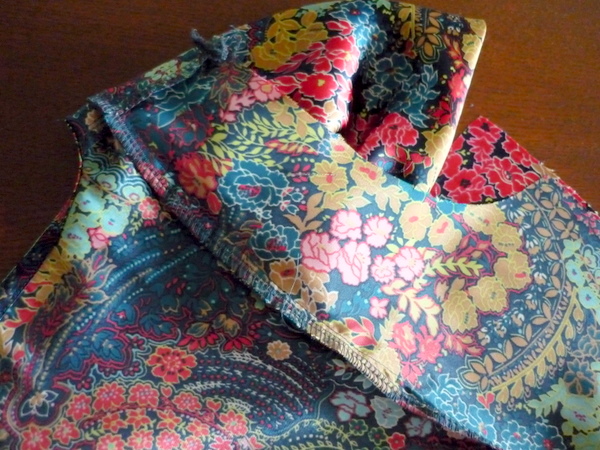 Repeat with the other side.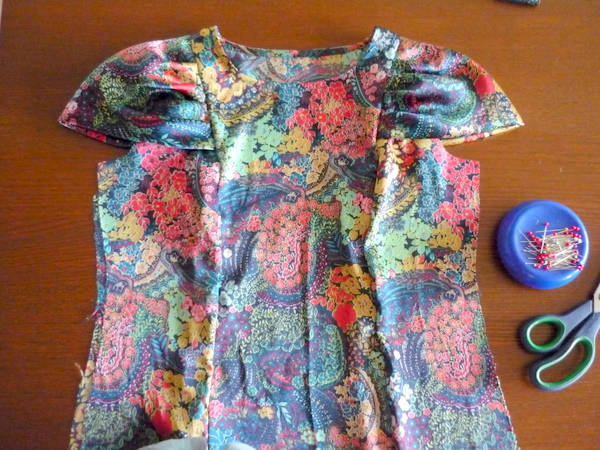 That's it for today! Tomorrow, we'll add the armhole binding, sew up the sideseams, and hem the blouse. Almost done!
Any questions, ask away!