Here's a great pattern adjustment to have in your arsenal: the full bicep adjustment. Also known as a full arm adjustment. If your sleeve fits snugly, this is how you can adjust the width. The method that I'm showing below is from the excellent book Fit For Real People (highly recommended!).
I'm starting with the Granville shirt sleeve here, but you can do this adjustment on pretty much any one piece sleeve.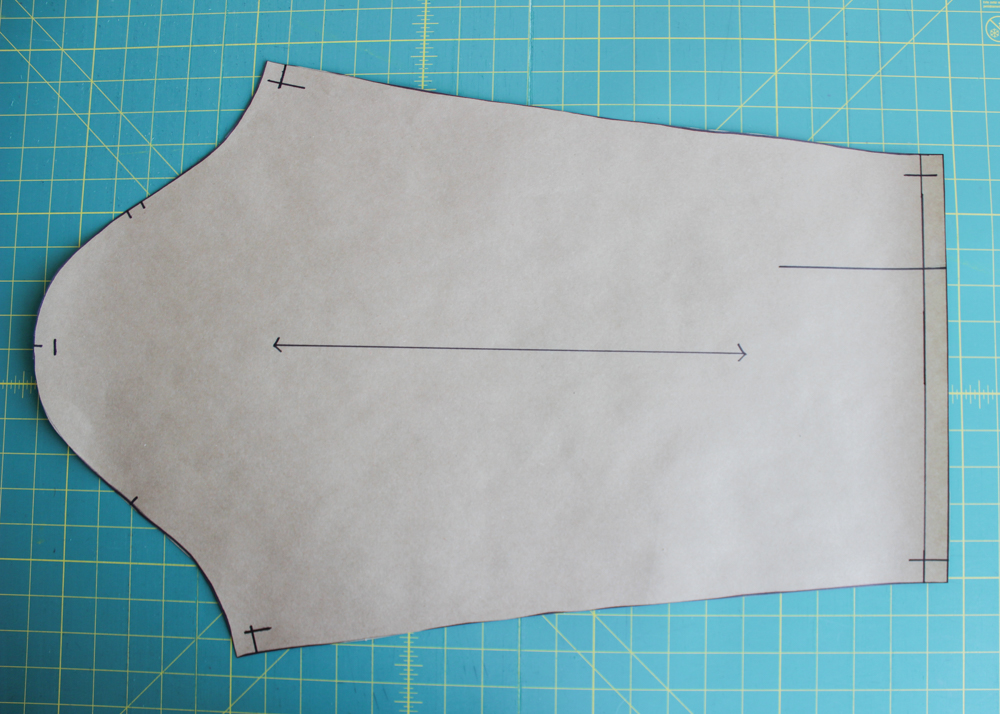 Begin by tracing your sleeve, along with markings like notches and grainline. Trace your seamlines where they intersect as I did above. For the Granville shirt, this is 5/8″ (1.5cm) from the edge.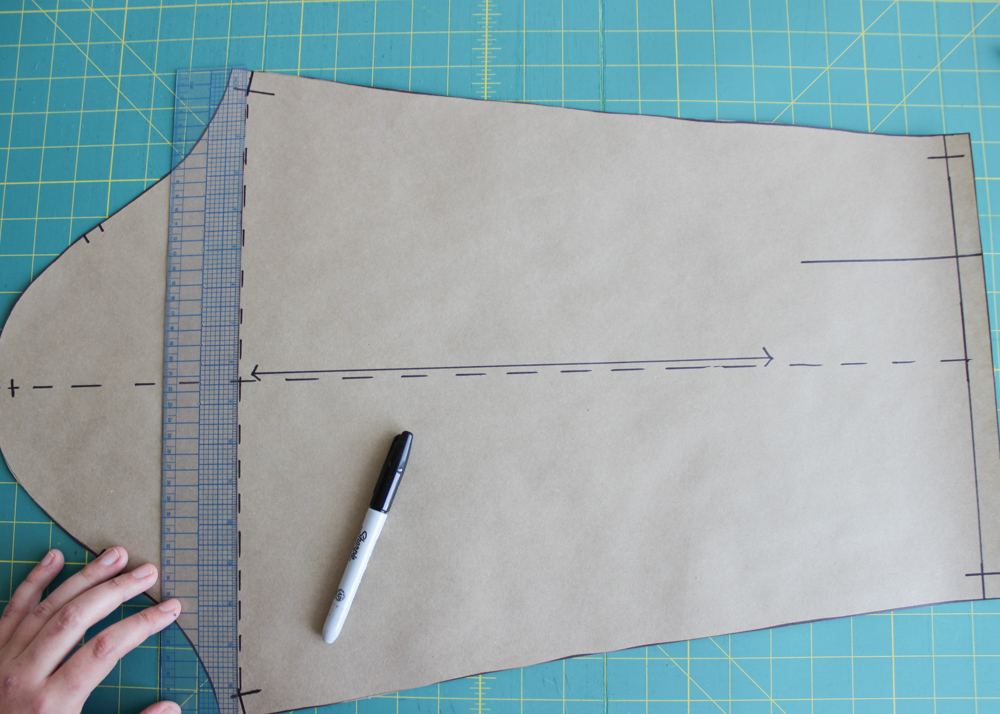 Next trace in your slash lines. One line will run along the center of the sleeve, parallel to the grainline. The second slash line will run across the bicep, connecting your underarm seam intersections.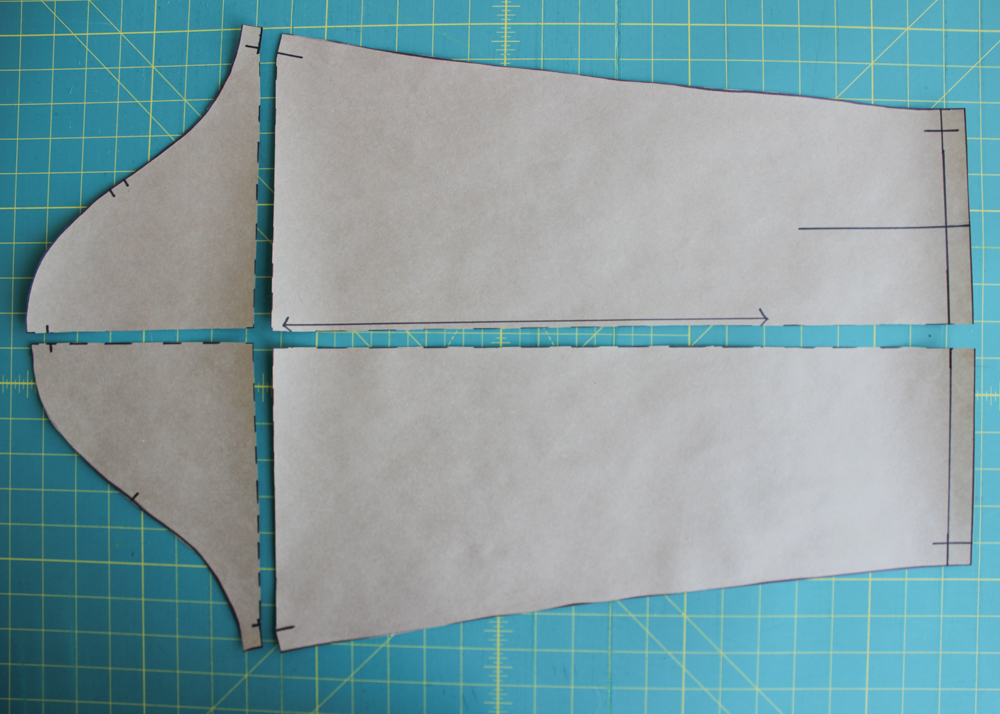 Now we need to cut along these slash lines. We will be pivoting from the seam allowance line (not the paper edge). I like to cut straight through and use pins on a pinnable surface to hinge and pivot my paper. I find this much easier than leaving a millimeter of paper uncut to create a hinge, which always seems to rip on me anyways.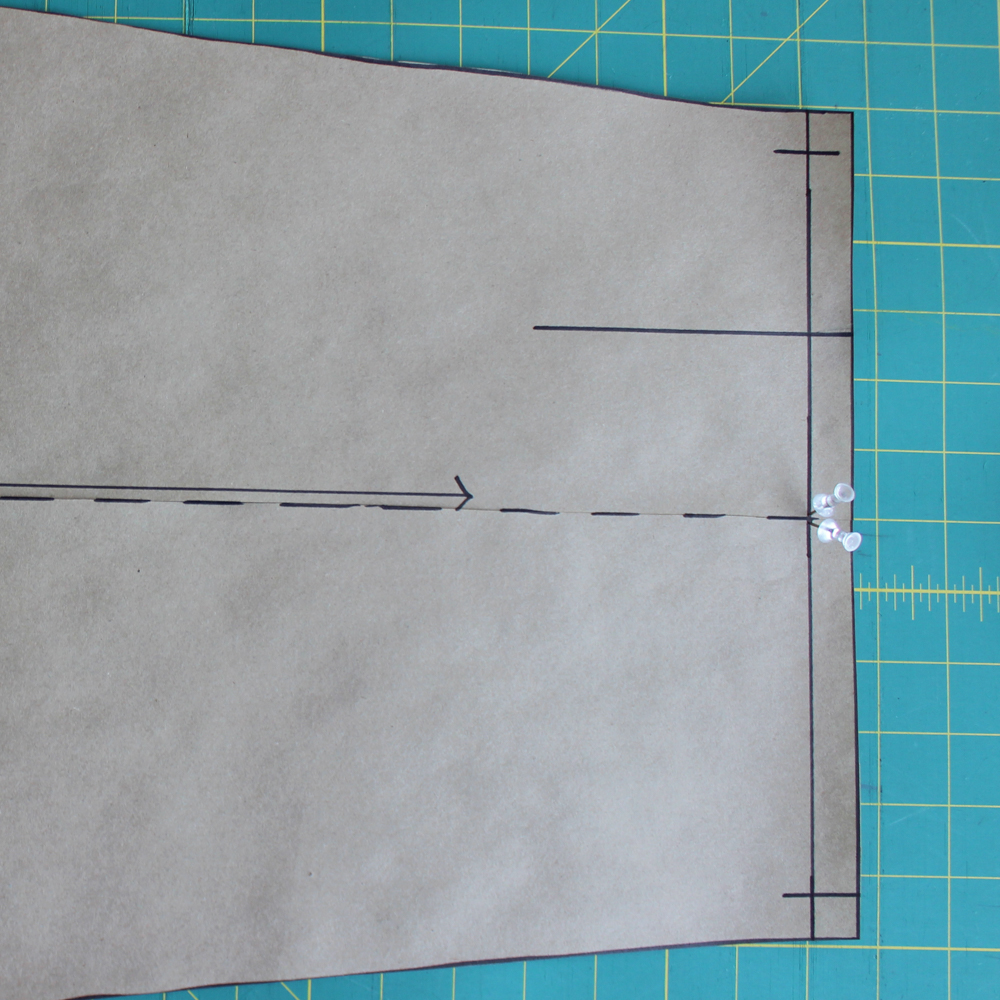 Pin at the bottom edge of your sleeve as shown, right at your seam allowance line. This will create the "hinge" that we need.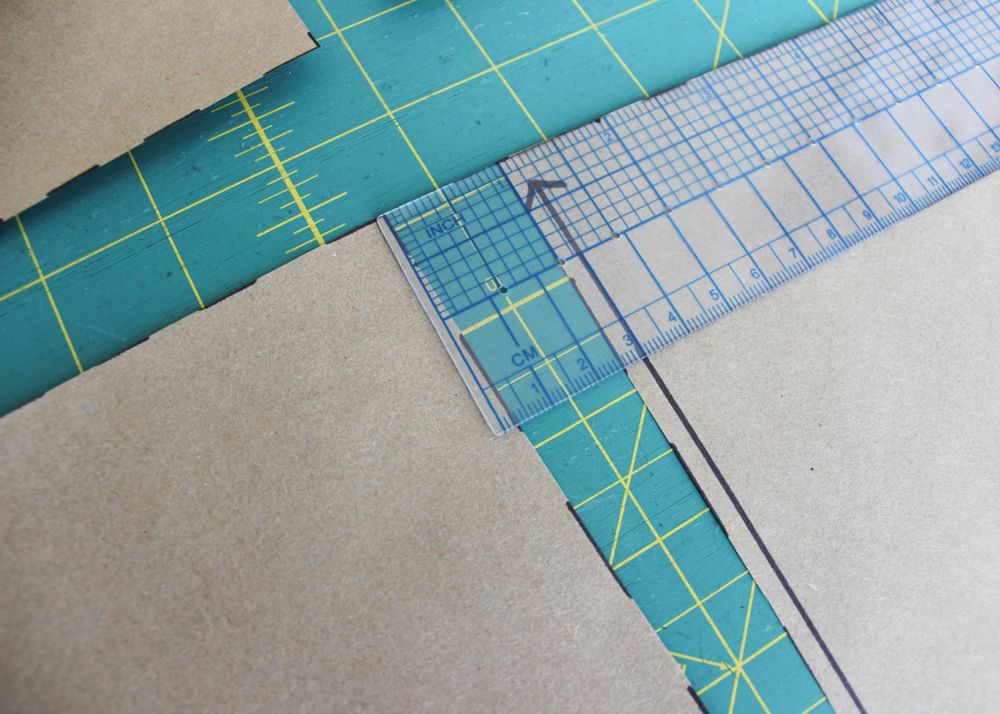 Spread the sleeve apart in a V shape in the amount of extra ease you require. For a woven sleeve, 1.5-2″ (3.8-5cm) of ease should be enough. you can measure your bicep (with your arm bent) and then measure the original sleeve pattern at the bicep to see how much you should add.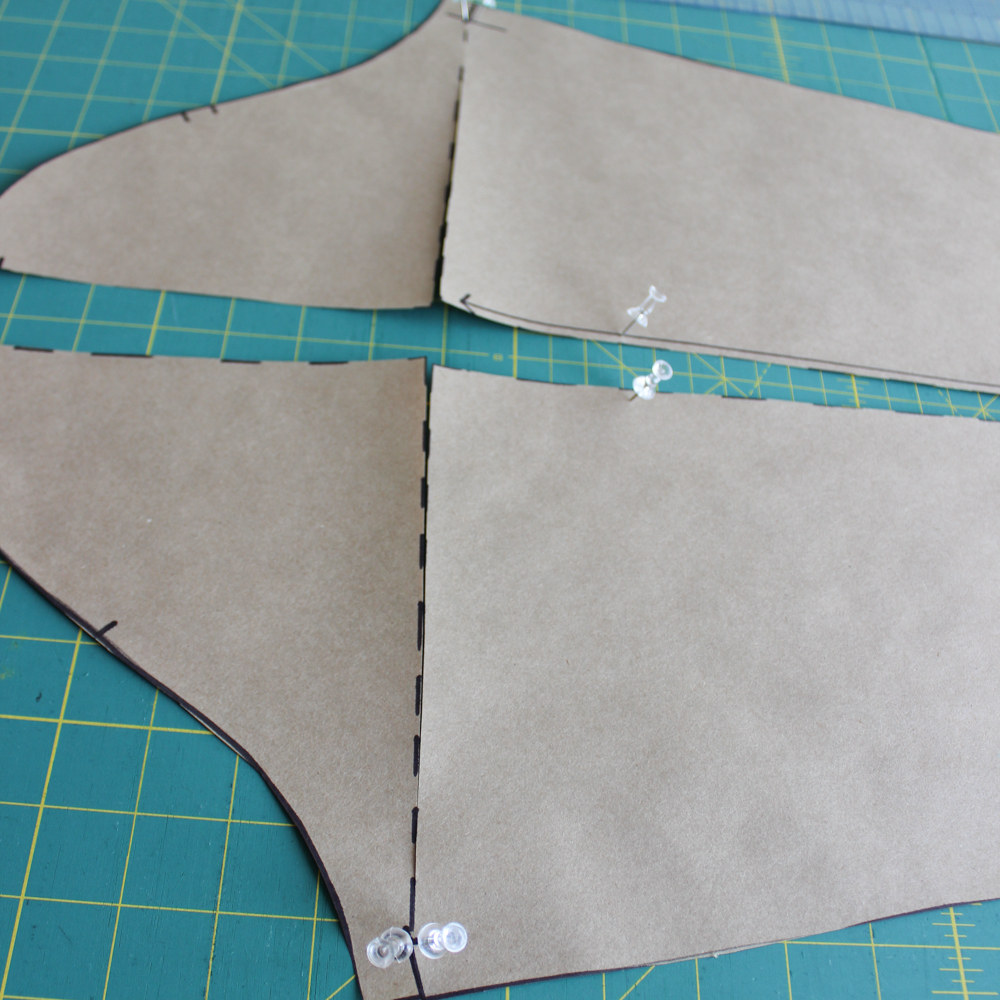 After you've spread in the amount you need, pin the bottom portion of the sleeve in place so that it doesn't move.
Next, anchor your sleeve with pins at the underarm seam allowance, as shown above.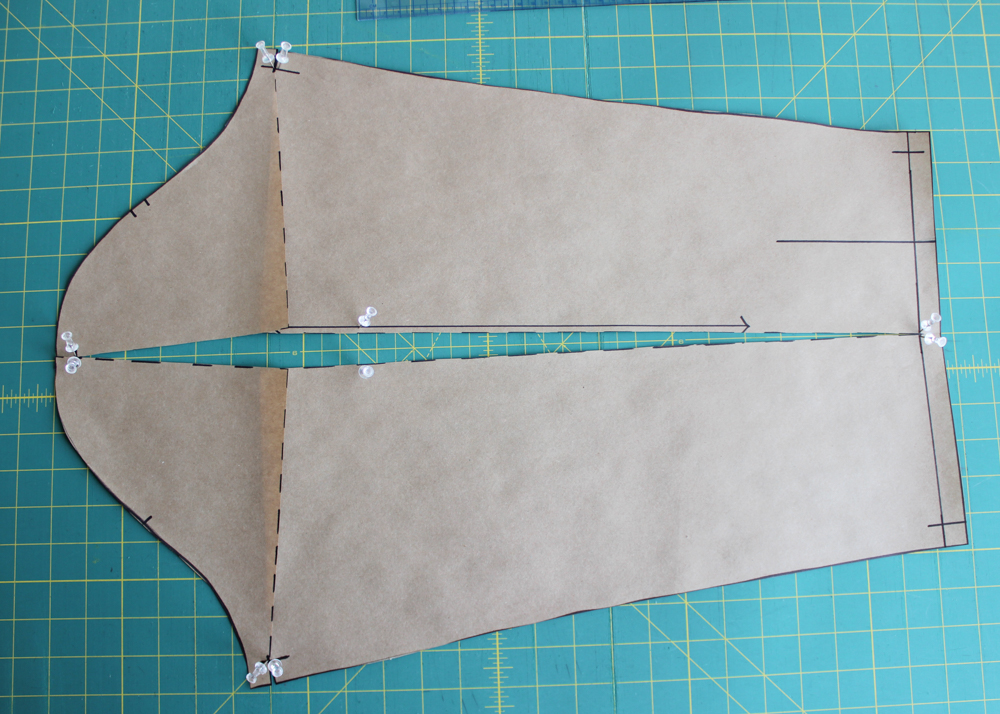 Finally, pivot and pin down the sleeve cap so that the top center seam allowance intersection lines up. If that sounds confusing, check out the left side of the photo above.
You can also see above that our hinge/anchor points are at the top and bottom seam allowance line, and the underarm seam allowance intersections.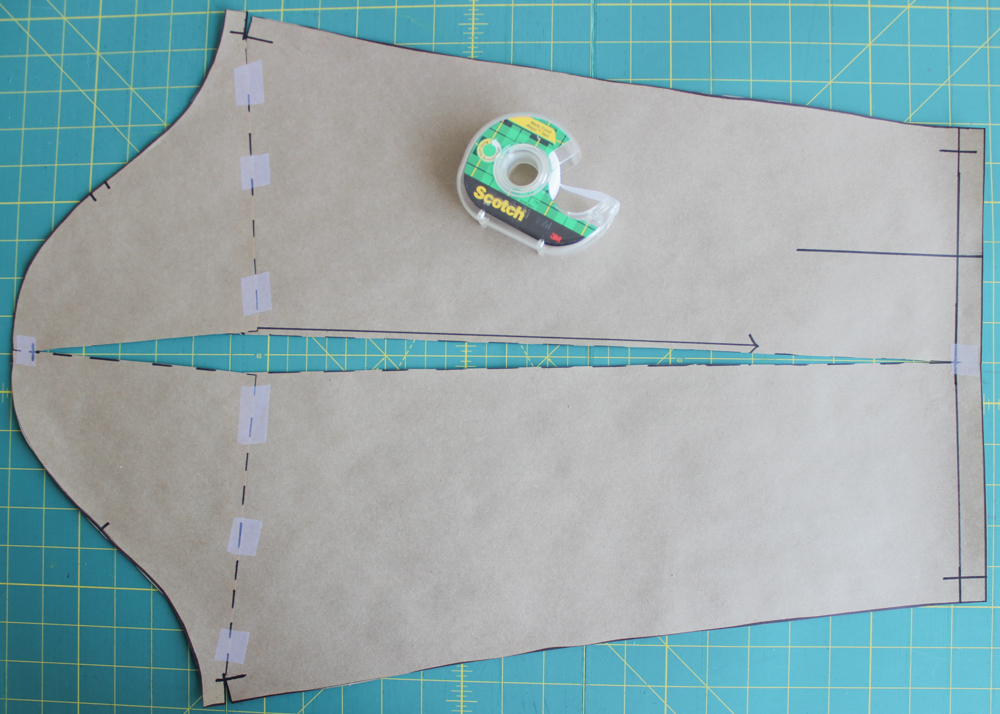 When you're happy with how everything lines up, you can tape your pattern piece in place.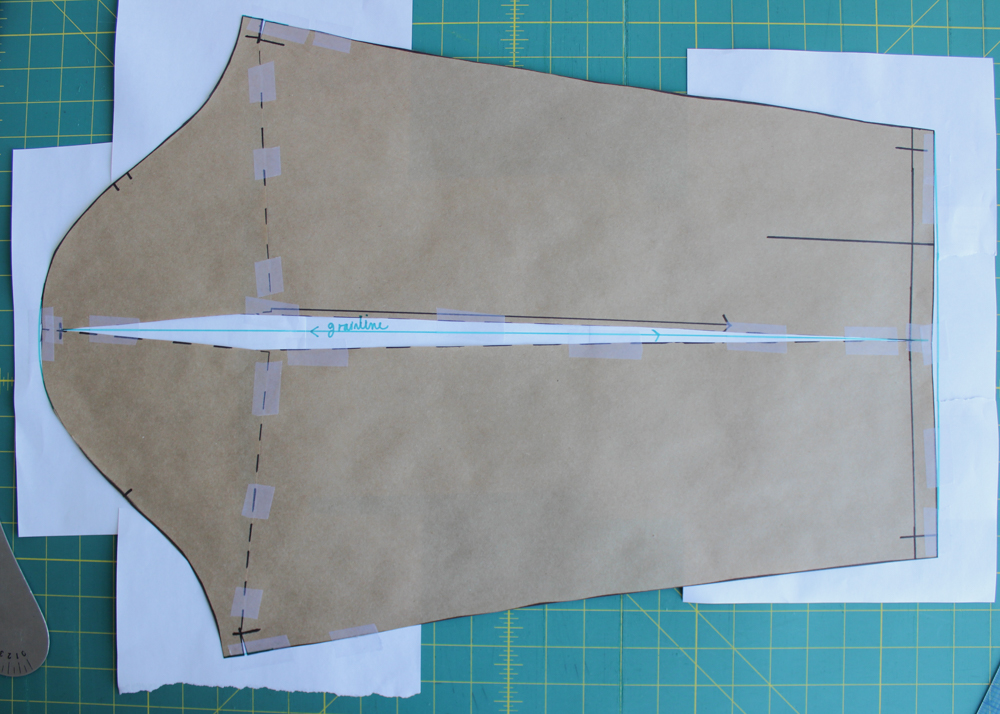 Slip paper behind your pattern piece to fill in the gap in the center, and tape in place. Now you need to true up (redraw) the sleeve cap*, bottom edge and underarm corners. Be sure to redraw your grainline too.
*See comments for some interesting sleeve cap discussion!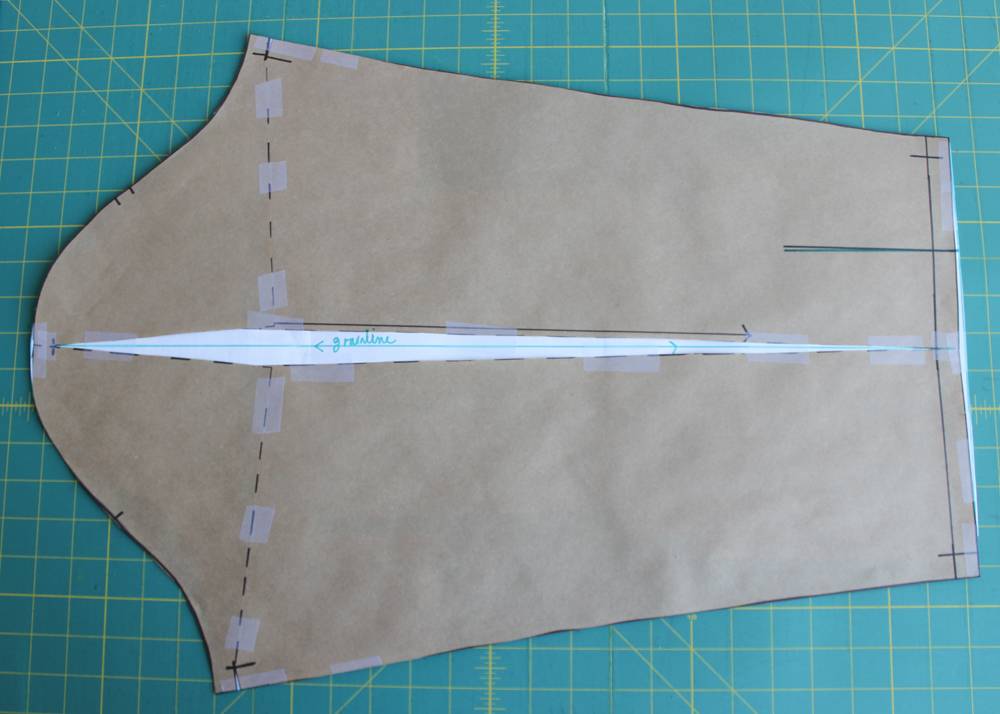 Here's the final piece all trimmed. If you're going to have a sleeve placket, you'll also want to redraw your placket slash line so that it's parallel to the new grainline, as I show above in green.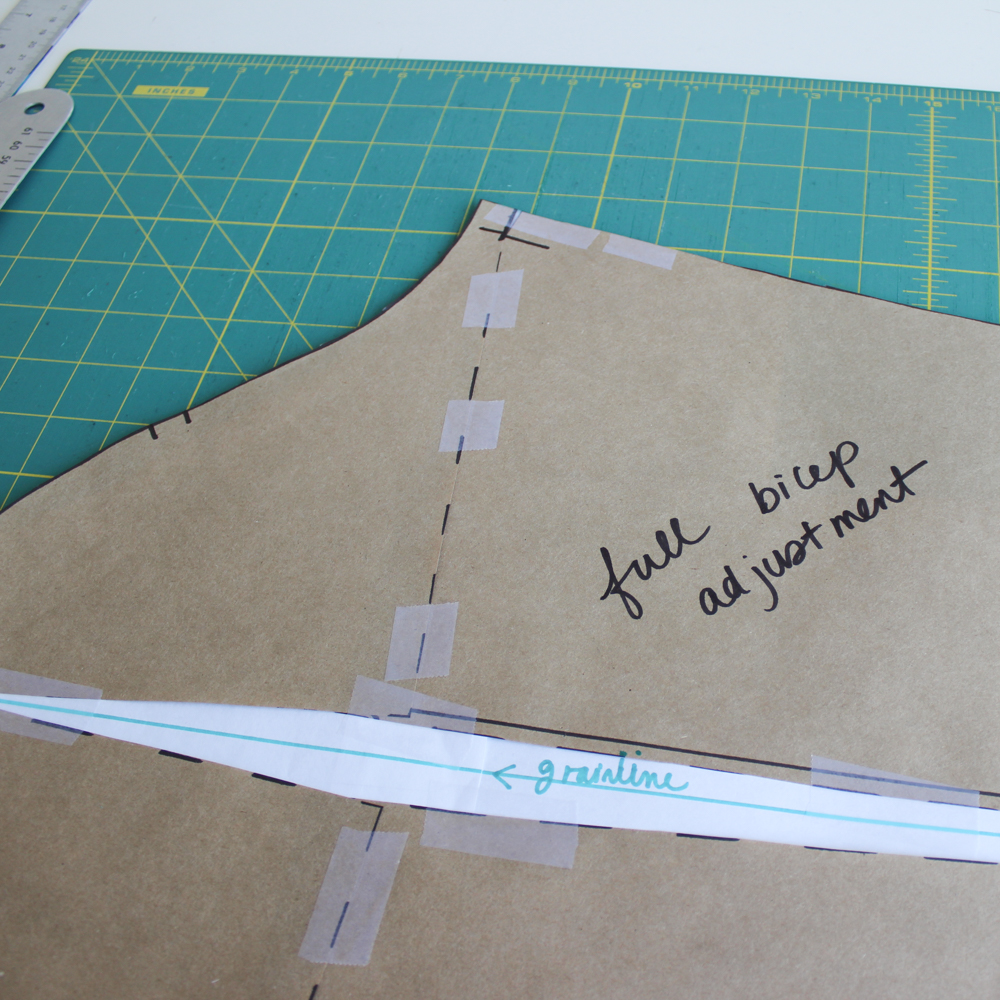 And that's it! We're all finished with our full bicep adjustment. Questions? I'm happy to help in the comments!