Here's the last step of constructing the collar and collar stand! It's been fairly photo-heavy. I hope it's helpful to see the process in step-by-step photos.
So far, we have a shirt with a collar stand. Our collar stand has an opening along the top edge where we'll insert the finished collar.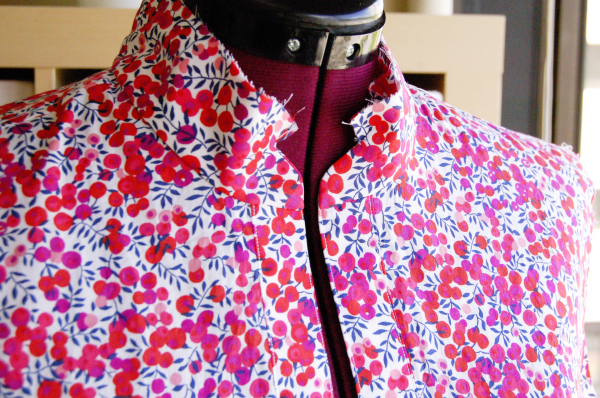 We also have a beautiful collar prepared, all ready to attach to the shirt's collar stand.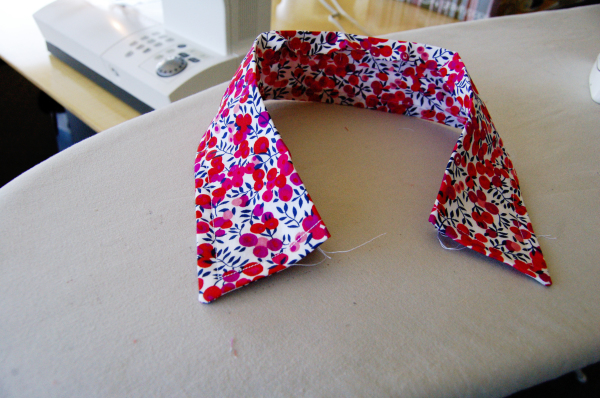 We've passed the hard part already. Now we'll simply sew our collars into the stand opening, and be done!
Pin the collar to the opening in the collar stand. This is why I left the seam allowance untrimmed, it's easier to line up with the collar stand seam allowance this way. It makes the most sense to me for this specific pattern. If you were making your own pattern, this is somewhere you could use a 1/4″ (6mm) seam allowance instead, since it gets trimmed off anyways.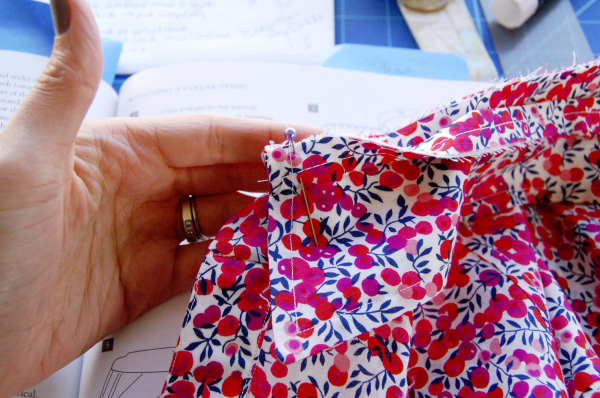 Here's what it will look like, from a distance: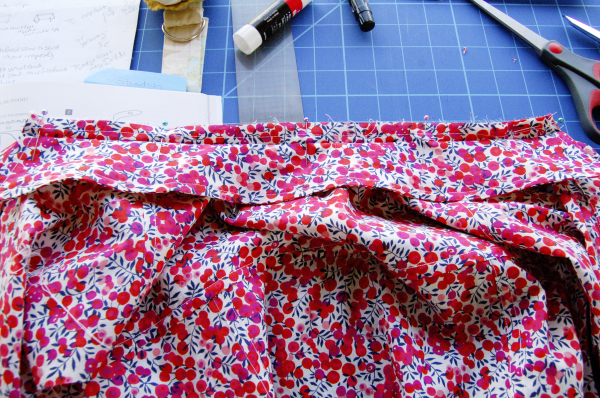 It's important to note that you are pinning the collar ONLY to the uninterfaced collar stand, not through both layers.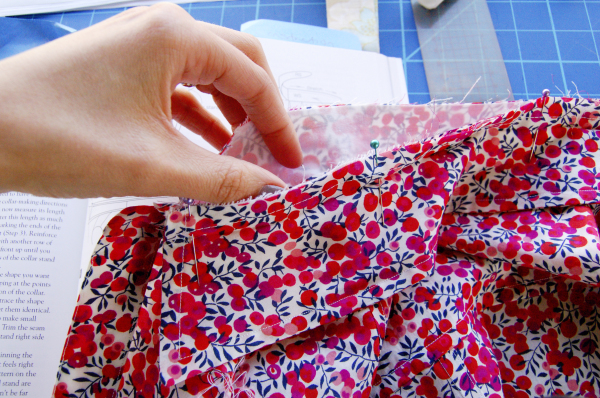 Sew the collar to the stand.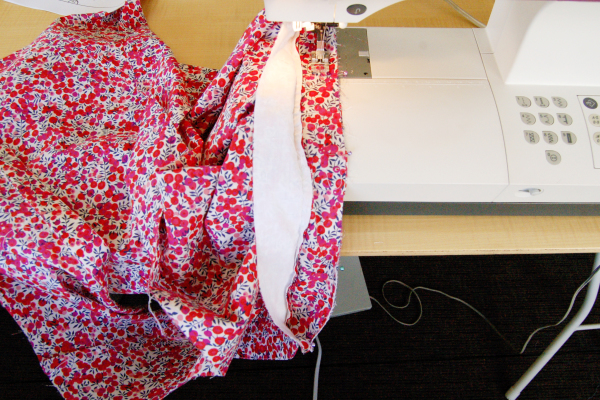 The last thing to do is to close up the collar stand. We'll take the interfaced collar stand, and turn under the seam allowance so it lines up with the collar-to-collar-stand seamline.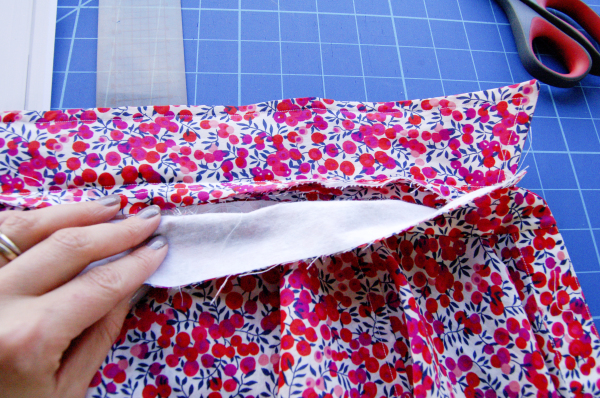 Now I'll trim the collar seam allowance, before closing it up!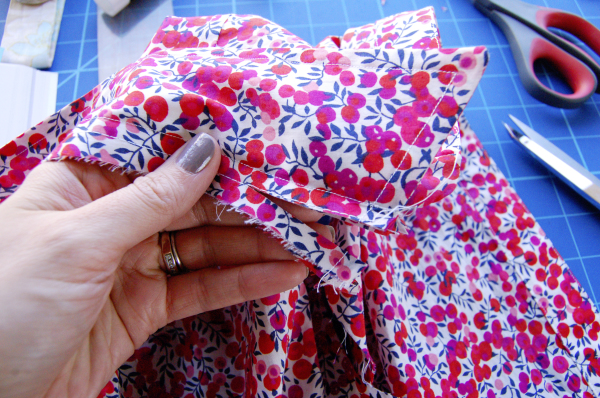 Ok, now turn under the seam allowance of the collar stand.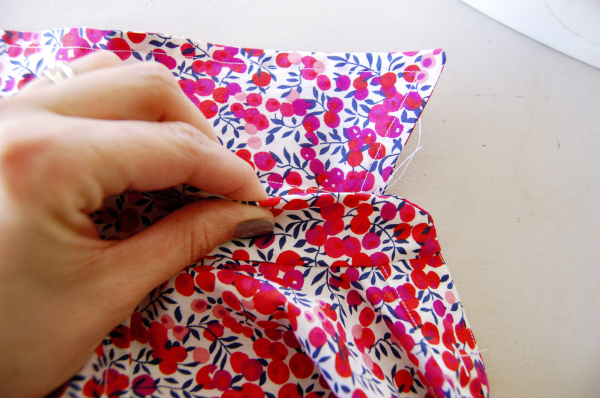 I like to do this part at the ironing board, so I can press and adjust the edge to line up perfectly with the collar seamline.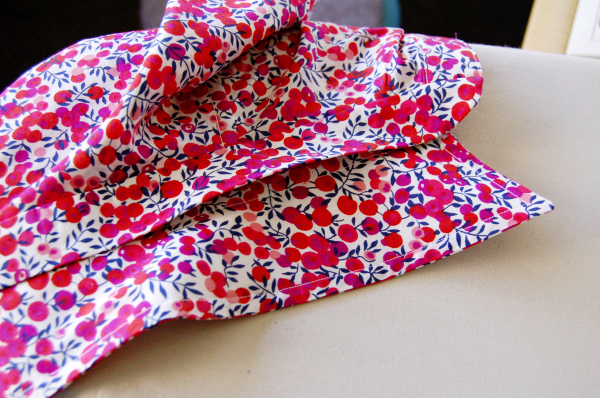 Trim the seam allowance of the collar stand to 1/4″ before closing it up.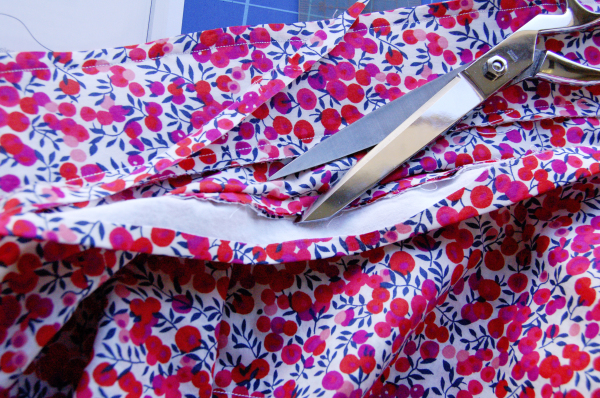 Now glue-baste that edge in place! This is a time where using pins would be challenging, as there are so many layers to pin through. It would be hard to pin this edge in place and have it flat.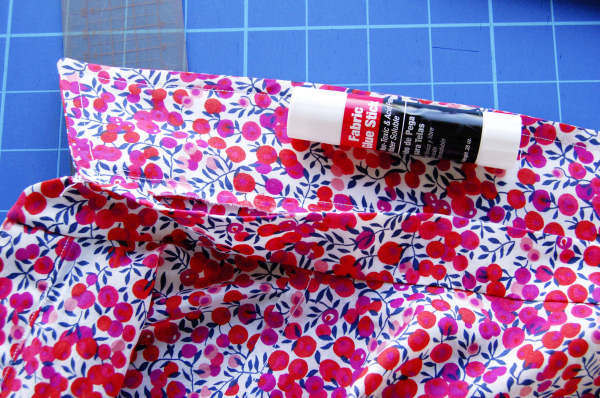 Our final step is to edgestitch all around the collar stand. Start at the top edge, at the centre back. This is a good place to start as it's hidden by the collar on the outside, and hidden by your neck on the inside.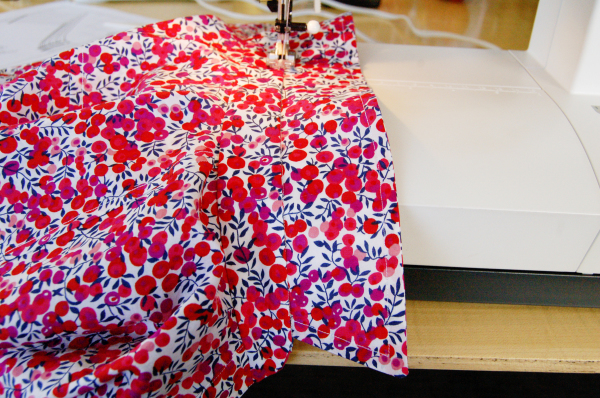 Now that looks nice!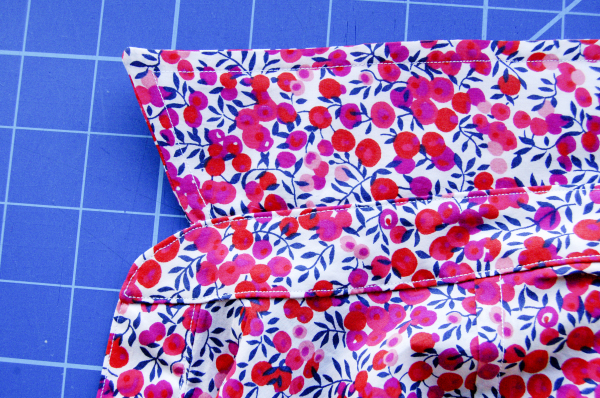 This method results in a really beautiful collar. It curves so nicely around the neck, and it folds beautifully where the collar meets the collar stand.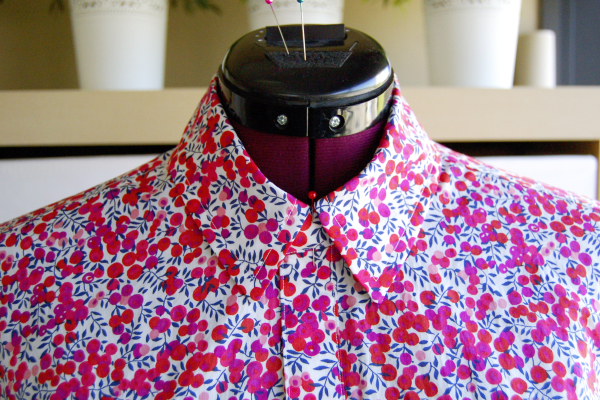 What do you think of this method: do you think the extra effort is worth it? Have you tried this way of sewing a shirt collar?
ps. Check out all posts on shirtmaking here!