Hi sewing friends! Today I want to show you how to draft a swing top from your favourite basic tee shirt pattern. This is a super quick and easy hack for our Renfrew Top. The result is a tee with a really casual breezy fit – great for warmer months or layering in winter.
The volume in this case is starting from the shoulders, not the bust. That's what I'm going for with today's hack. It will resulting top has lots of "swing factor" and a really relaxed fit.
Alright let's get started…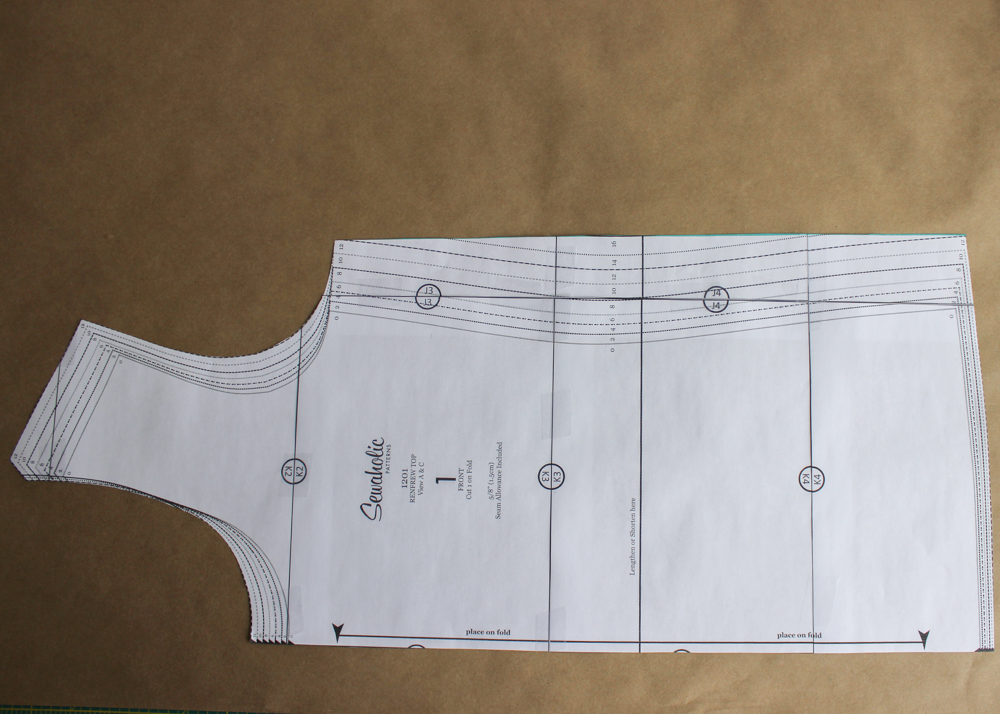 We'll begin by tracing the front piece of our Renfrew Top pattern. Since we will no longer require any side seam shaping, draw a straight line from the underarm to the hemline corner to eliminate that shaping. I am also going to raise the neckline on my version, just because!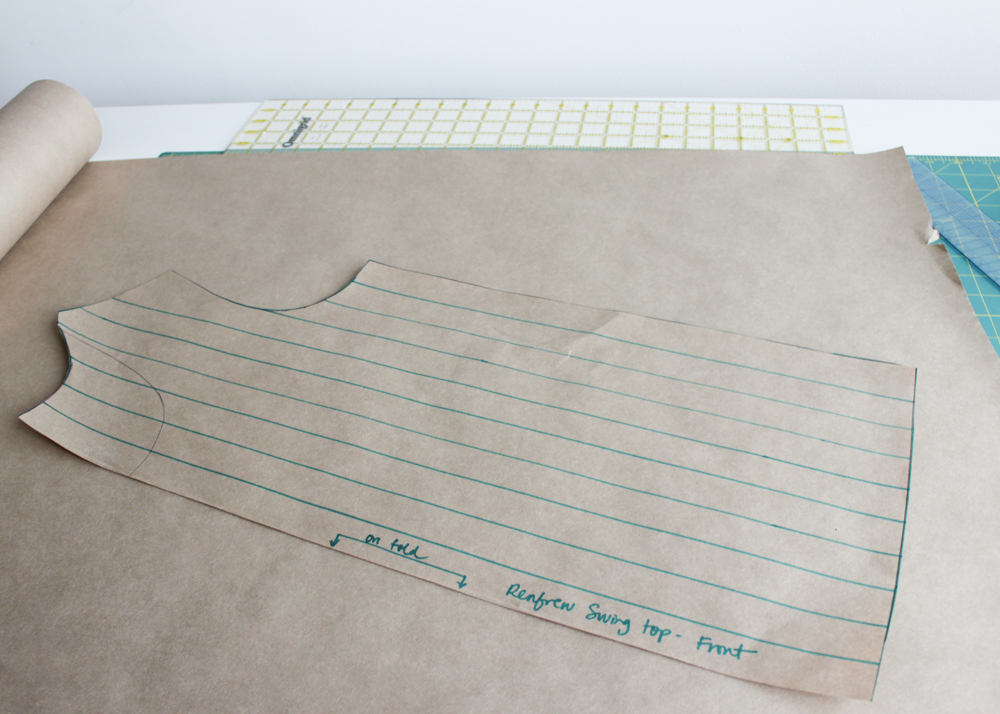 After tracing and cutting out your piece, draw lines parallel to the grainline. I did my lines 1″ apart because I want to add a lot of volume and I want it to be distributed really evenly. You can do fewer lines if you'd like.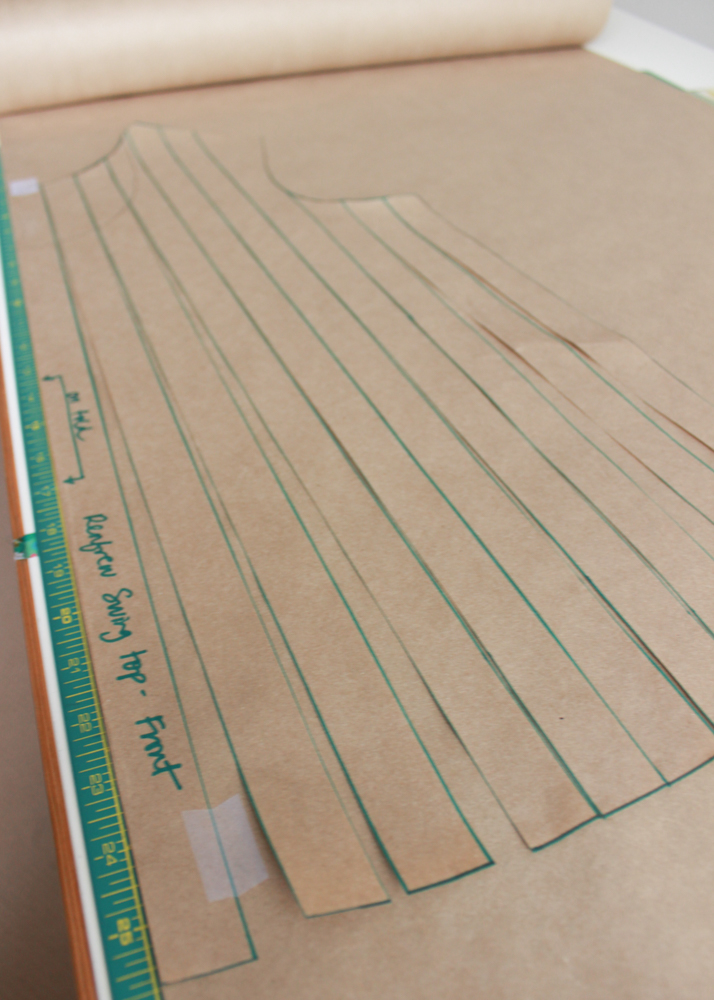 Slash your lines, cutting from the bottom to the top, taking care to leave a tiny bit of paper uncut at the top to create a hinge. Work from the center and spread each opening by 1″ (2.5cm) at the bottom edge. You can tape to secure as you go, just make sure each piece is nice and flat before you tape it down.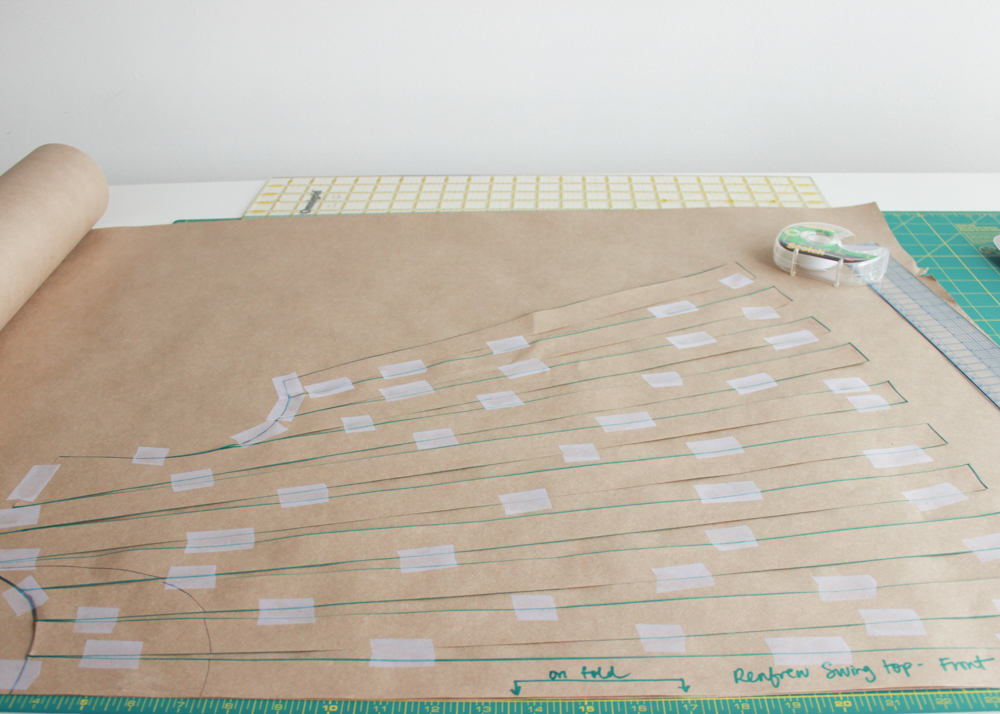 Here it is all taped up and ready to be trimmed. That's a lot of tape, huh! Now is a good time to lengthen the pattern by a few inches if you'd like – you can do this from the hemline. I'm going for something shorter on this version so I'm leaving it as-is. At this point you can trim out your front piece, and repeat the same thing for your back piece!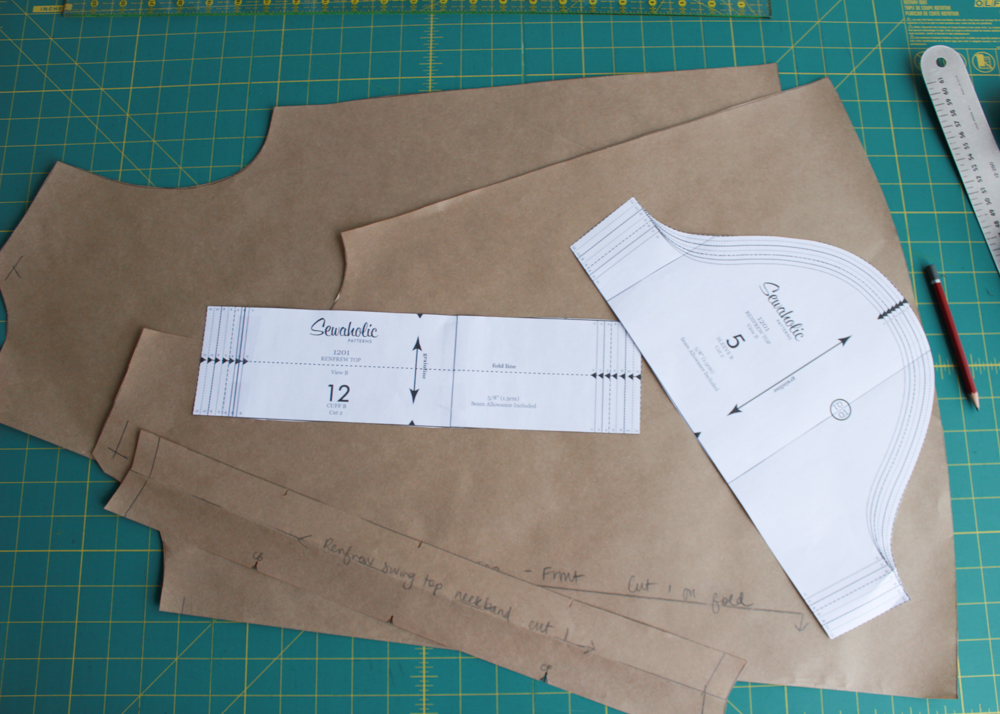 After hacking up and trimming my front and back, I retraced them. Since I raised my neckline, I also re-drafted a neckband piece. Here's a tip: as a general rule when I'm drafting a neckband, I measure my neckline (without seam allowance), and then calculate 5-10% less for the neckband. 5% for a knit with low stretch, 10% for a higher stretch knit. I also grabbed my sleeve and sleeve band from View B.
You can now sew up your t-shirt as per instructions! Obviously we wont be using the hemline band for this garment. For my version I simply serged the raw edge, turned up a 1/2″ (13mm) hem, and then topstitched with a stretch stitch on my regular sewing machine.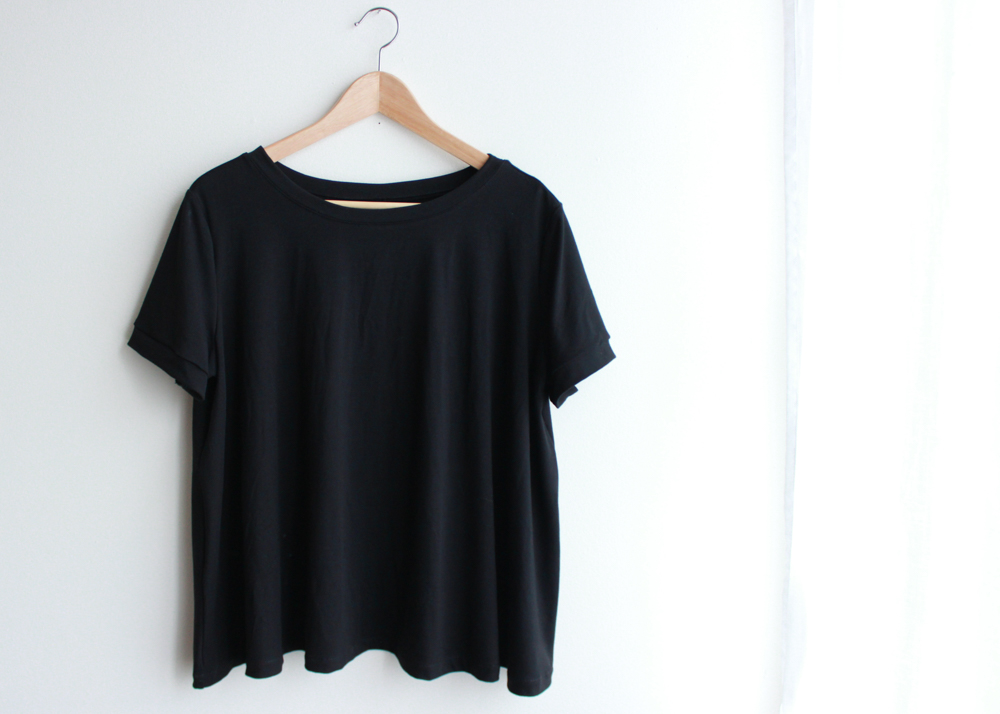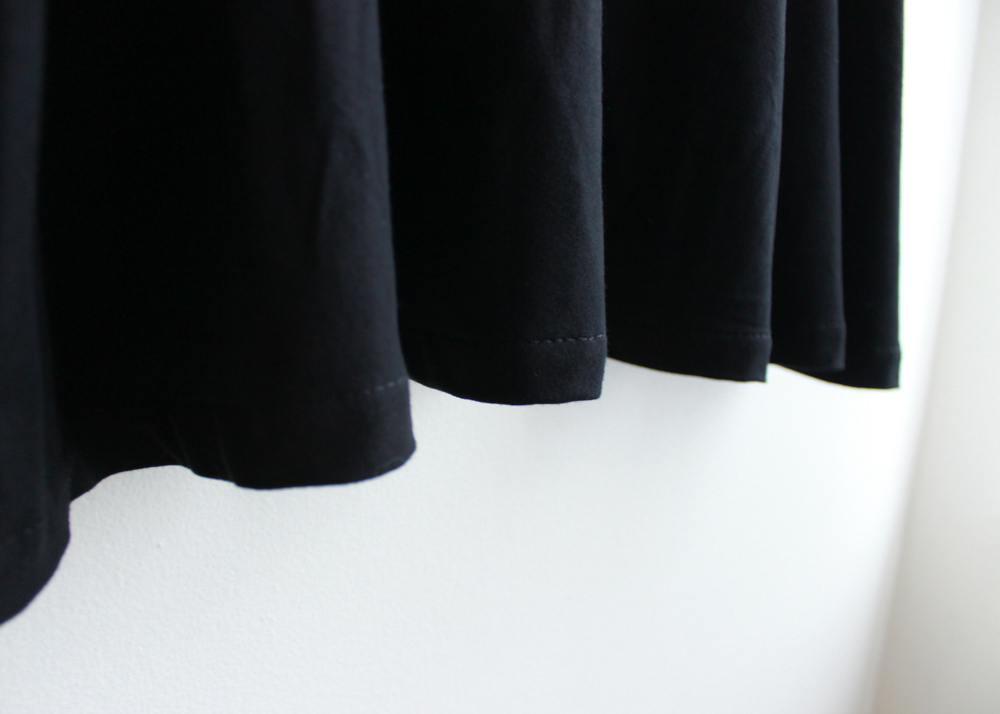 The end result is loose and super comfortable. I love the way it looks layered under a long chunky cardigan with skinny jeans. You could lengthen it into a dress for an awesome summery piece, or change up the hem (I love the idea of a high-low hem!). I'm already planning a long sleeve and lengthened version to wear with leggings.
Voila, c'est tout!