Can you make the Granville Shirt sleeveless? Of course you can!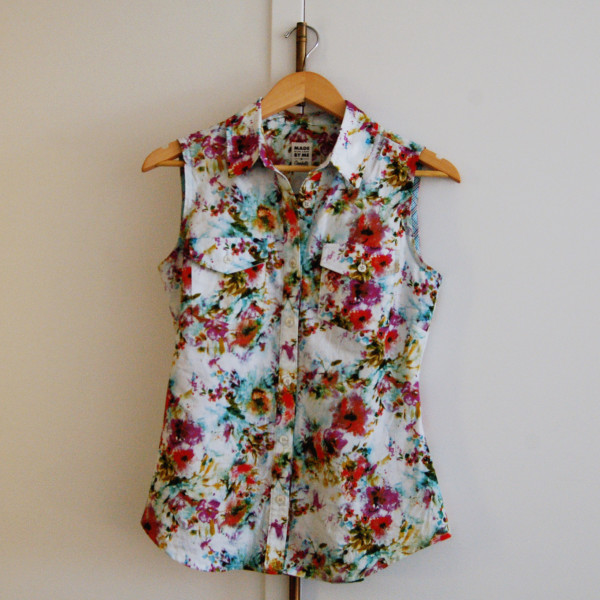 I made this sleeveless version of the Granville Shirt from the leftover cotton voile from my two-piece set.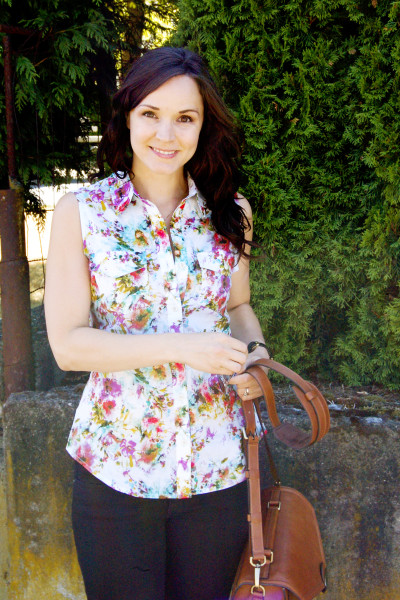 These photos were taken on holiday last summer. It was such an easy piece to wear!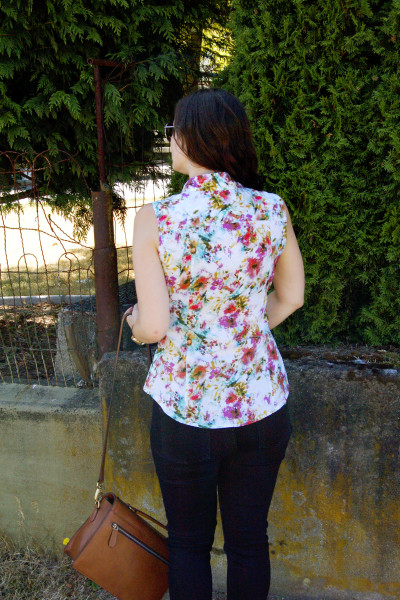 It looks better tucked in than untucked, but it's more comfortable and cooler to leave it out.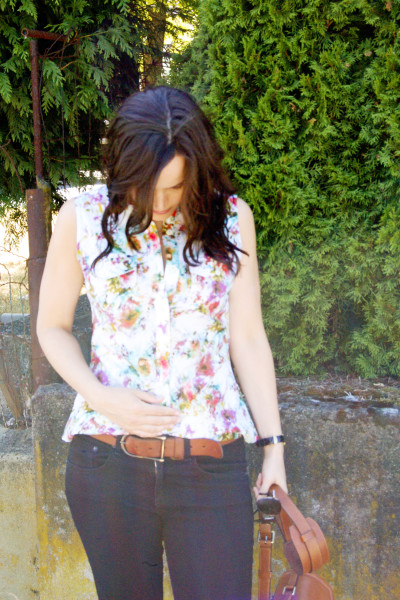 For the armhole binding, I used plaid bias binding since I'd ran out of the floral voile. I made a ton of this bias binding from fabric for my book, and figured this was a good place to use it up!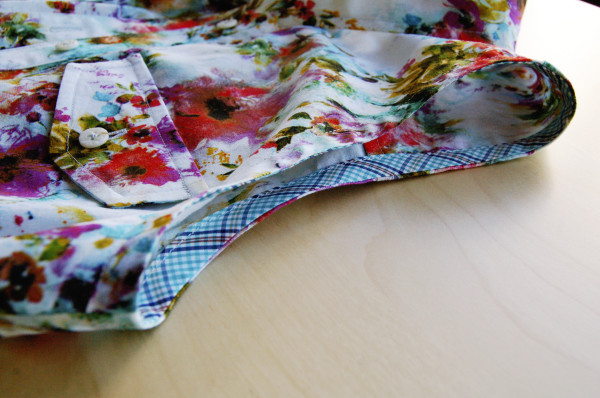 Here's a good tutorial on how to change a shirt with sleeves to a sleeveless version on the Grainline blog. That's pretty much what I did here! I took 1″ (2.5cm) off the shoulder and took about 1cm (3/8″) out at the yoke line. (I arranged the cut pieces where they used to be in the photo below, so you can see where the changes happen.)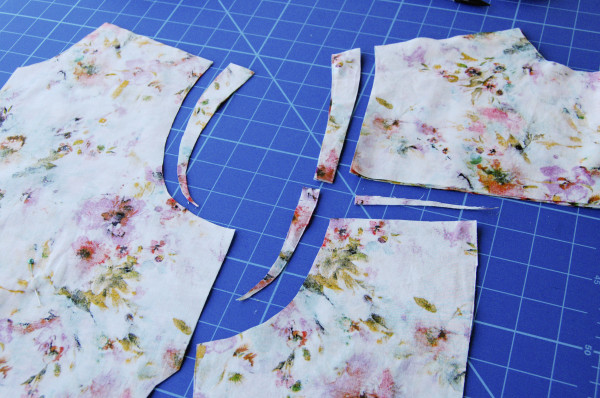 I did sew on the armhole binding with a 1/4″ (6mm) seam allowance, using the unfolded edge of the binding as a guide. So if you're planning to use a different seam allowance on your armhole, plan accordingly. Using a narrow allowance like this is nice because you don't have to trim as much.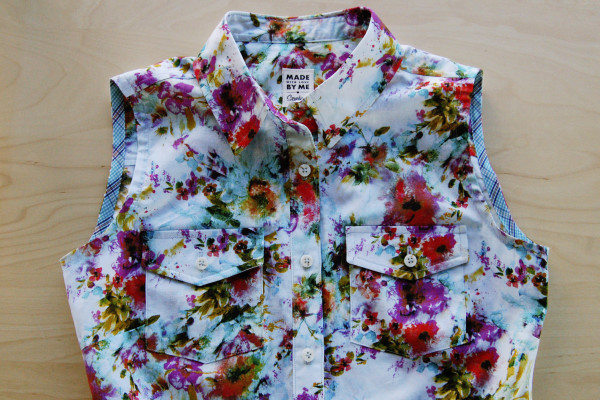 The chest pockets are my favourite part of this shirt. Even though they don't stand out in the print, I like having them there. It draws attention to a smaller chest and gives you somewhere to put money, a card or other flat items.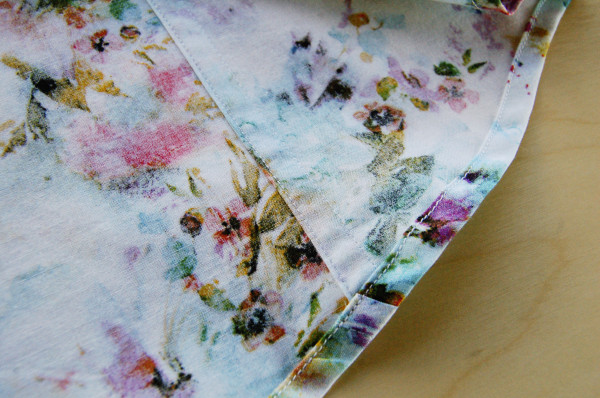 I did flat-felled seams on all seams for a clean inside finish.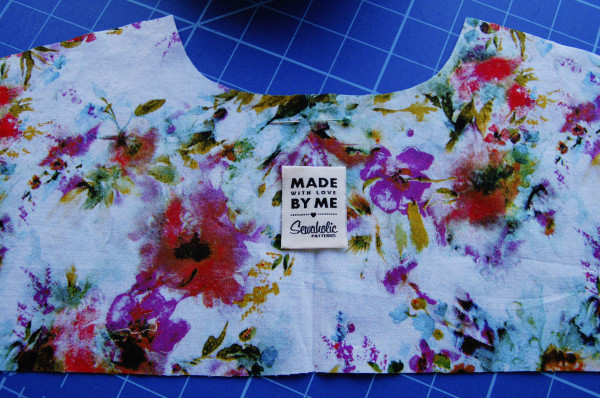 I put a 'Made by Me' label on the yoke. This is a good place for a big wide label. If you decide to add one, make sure you take seam allowance into consideration. I put a pin where the neckline seam would be so I could place the label accordingly.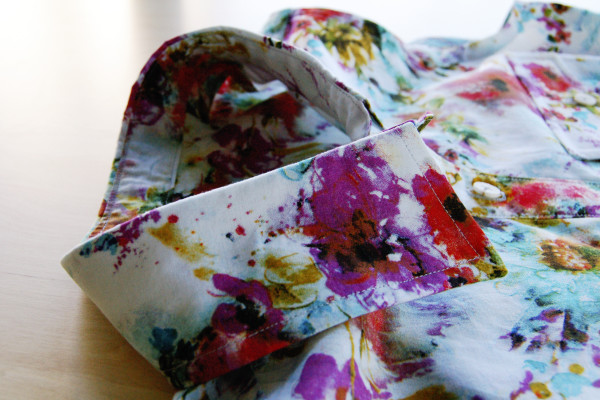 The collar looks nice, as I followed the instructions in David Page Coffin's shirtmaking book for this version as well. This makes it roll nicely around the neck without creases in the top layer of fabric. I used sew-in interfacing for the collar and bands, finishing it with plain white buttons and white thread.
This shirt would also look great layered under a sweater, with just a peek of the floral collar showing. I think a white sleeveless version would be so lovely in the summertime.
ps. Check out all posts on shirtmaking here!