Today, I'll demonstrate how to sew the Cambie Dress Sleeves (or straps, if you prefer) into the front bodice. This is one of those sewing steps that might become super clear as you're doing it yourself, but may be a little confusing in the directions. One of the great things that comes out of pattern testing are notes on which steps might be confusing to less experienced sewers. In this case, the explanation and diagram are correct, but a little extra photo demonstration can greatly help you visualize.
Let me show you how it's done, step by step!
Here's how it starts. Our dresses are nearly a hundred percent sewn, with loose, floppy straps that need to be sewn down.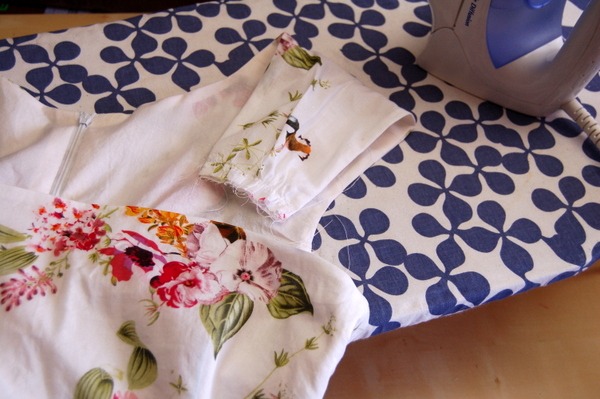 We've left an opening across the top of the bodice, and that's where we'll put the straps/sleeves! (I call them straps sometimes, but I know on the pattern I called them sleeves. They're a sleeve-strap hybrid so both words seem appropriate in my mind. Sorry if I interchange the words!)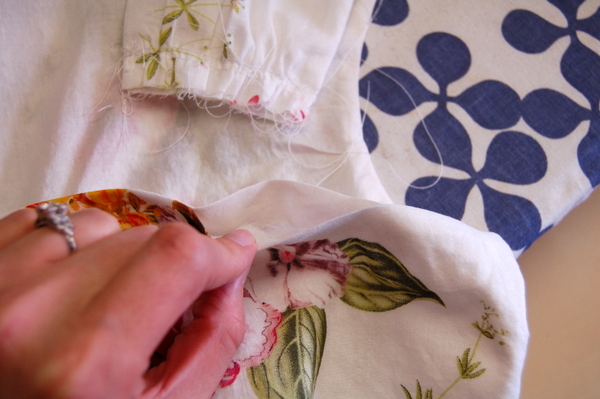 If you haven't pressed the opening yet, press it as shown, so the top edge is even across the opening. (So that if you don't pop it open, it might be hard to even tell there is an opening!)
Slip the strap into the opening. Line up the seamlines, so that the strap sits 5/8″ (1.5cm) into the hole.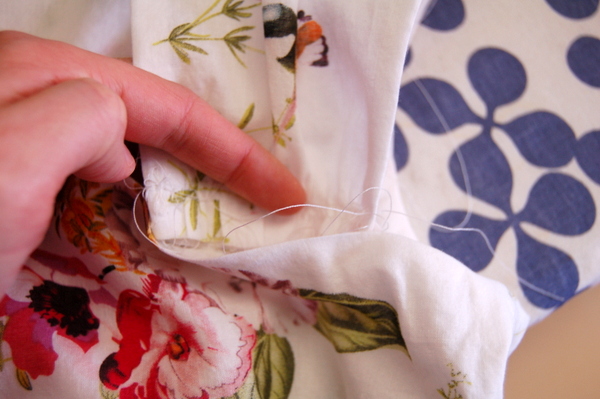 Pin in place. Now if you'd like, you can try on the dress and adjust the strap/sleeve as needed. If you need a little more length, let the strap out a little and re-pin. (Remember to remove the basting threads if you do end up letting it out!)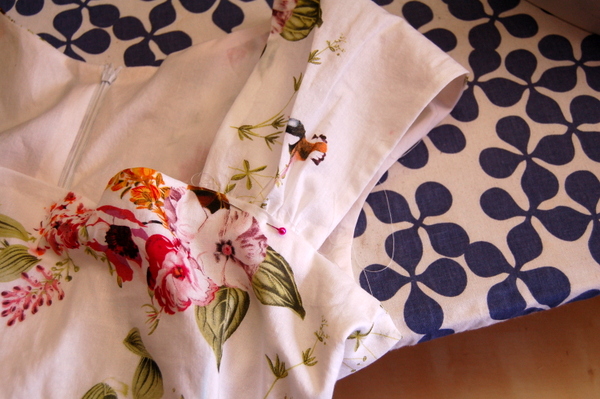 Ok. Now, we'll reach up the skirt of your dress, between the lining and dress fabric. (Strange photo, I know!)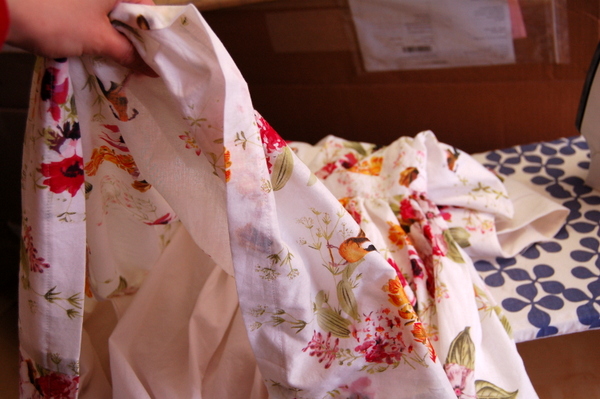 When you get to the bodice, turn it out so you can find the strap/sleeve end.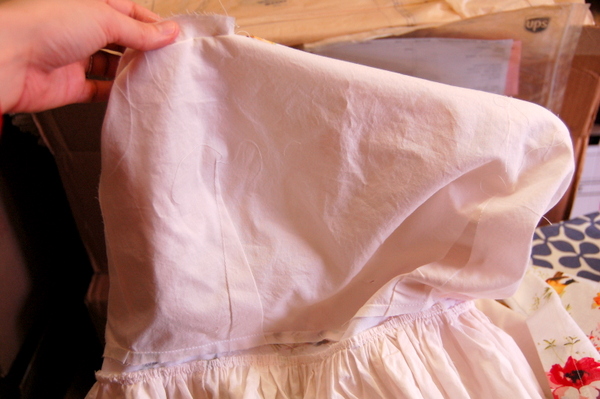 Re-pin with the pins on the inside. It's nice that we have a fold line to guide our stitching!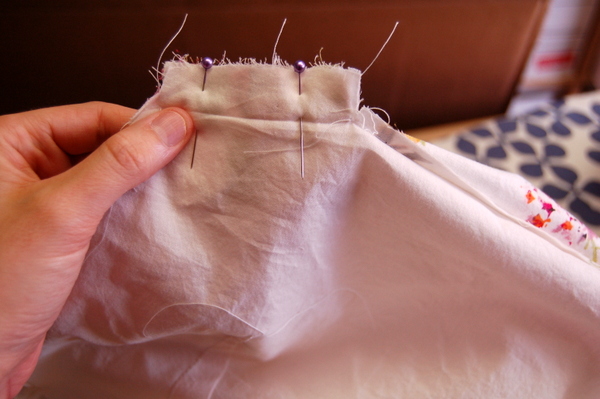 That's exactly where we'll sew – right down the folded line, connecting the bodice stitching.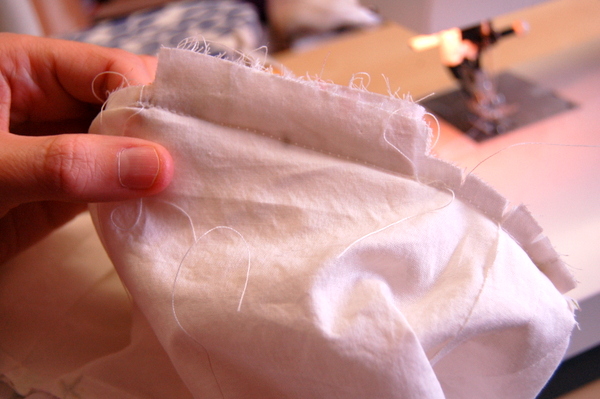 Trim off the extra seam allowance, turn the whole dress right side out, and press!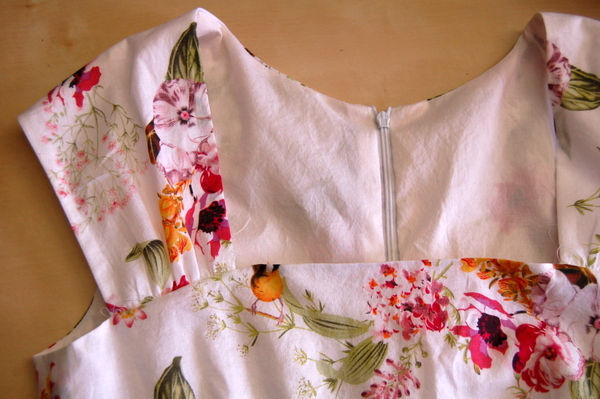 Easy enough, right? It's one of those things that might seen daunting until you have the project in your hands. Hope this helps!
More Cambie Dress sewing blog posts:
Fabric: Bird-and-flower print voile from Télio. Get the pattern here!