Today, I'll demonstrate how to sew the lining into the Cambie Dress. This part of the sewing instructions makes a lot more sense when you're actually doing it yourself. The next best thing? Watching someone else do it first!
So I'll do it and show you how it's done, with plenty of pictures and explanations. You can use this method in most lined dress patterns to avoid slipstitching the lining to the zipper. This is faster, more durable, and gives you a really nice corner at the top of the zipper.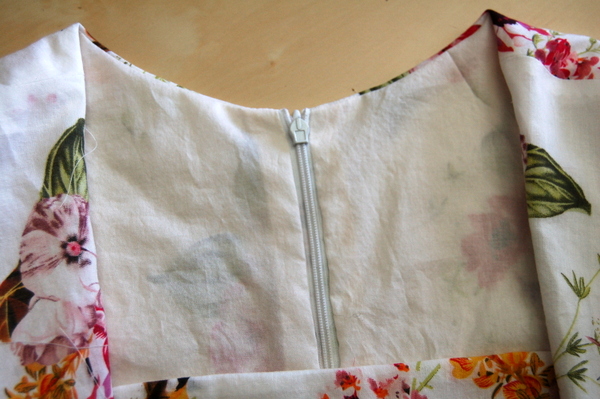 If you love the idea of never slipstitching another lining to a zipper, but you're unsure if this method will work on a dress pattern that's not the Cambie Dress, here's what to do. Try pinning it in place, and act out the steps below without actually sewing your project. That's what I do when I'm trying to work out how to sew something unfamiliar!
At this point, you'll have a whole dress sewn out of your real fabric, and a whole dress sewn out of your lining fabric.
Now, we'll pin our lining to the dress along the zipper. I only had room to show one diagram in the instructions, but I get to show you tons of photos here!
The dress is right side up, lining is right side down. Place the lining on top of the dress, with the right sides together.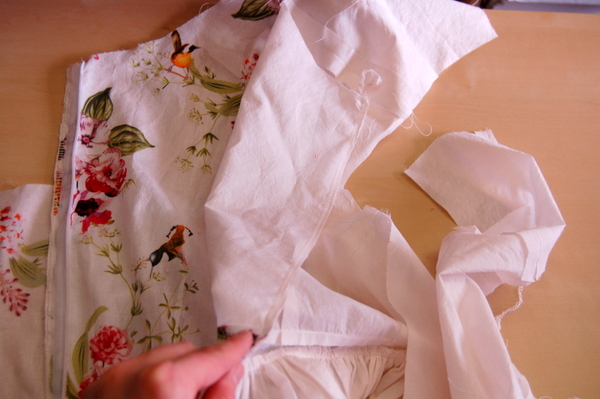 Line up waistbands and pin.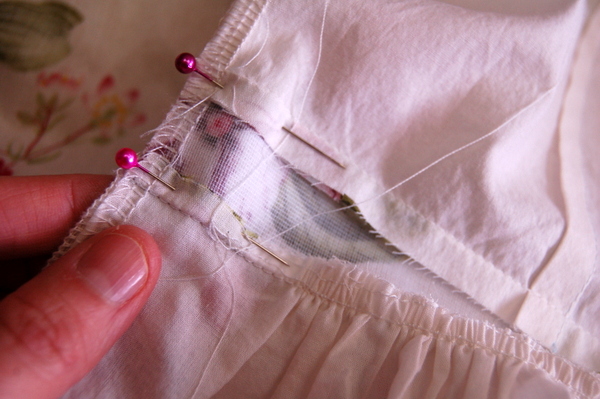 Pin other side. Here's what it will look like when the pinning is done: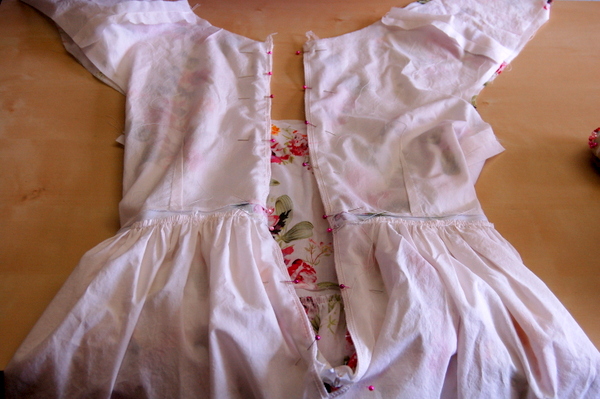 Start with the left side, and sew from the top down using a zipper foot.
You can feel the bump of the zipper teeth – be sure not to cross over this with your stitching, or get too close. Try and stay an even distance away from this bump.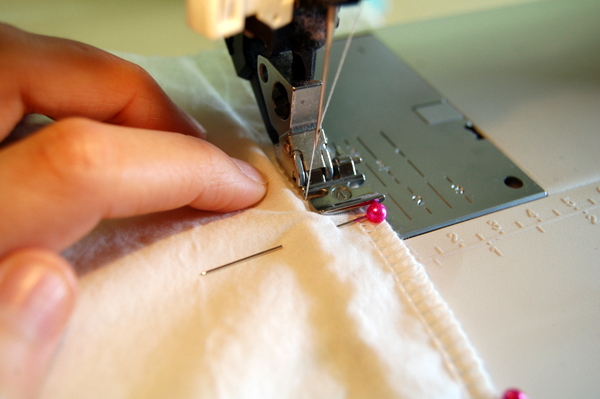 Here's what it will look like as you go.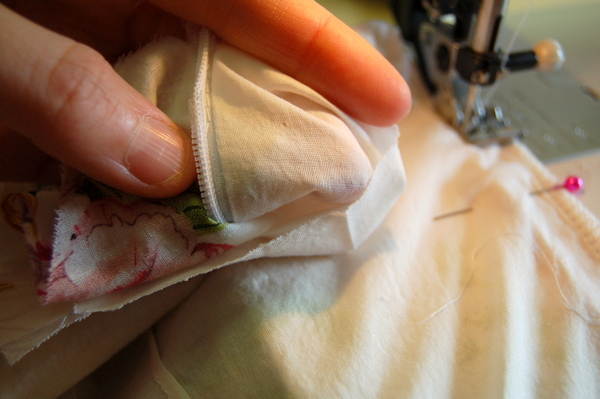 When you go to sew the second side, you have a choice. Depending on your machine and your preference, you can either switch your zipper foot to the other side and sew from the top down again. Or, sew from the bottom up and keep the zipper foot where it is. (This is my preference, because I like to keep the bulk of my project on the left side while I work.)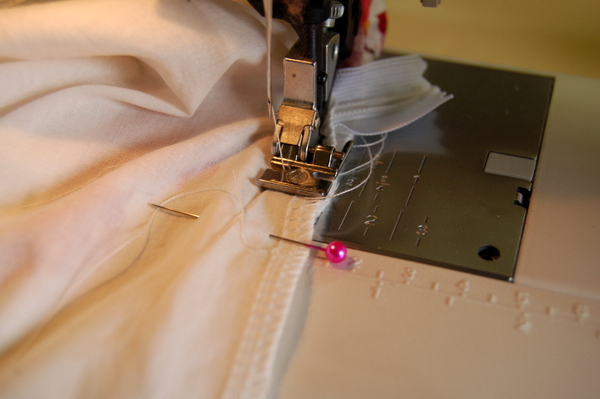 After both sides are sewn, we'll sew the rest of the lining to the dress. There's one last important step here. Watch and see what we do here as it's hard to explain.
When we zip up our invisible zipper, there's a tiny little bit of fabric overlap at the seam. Not a lot, just enough to ensure the zipper isn't pulling apart.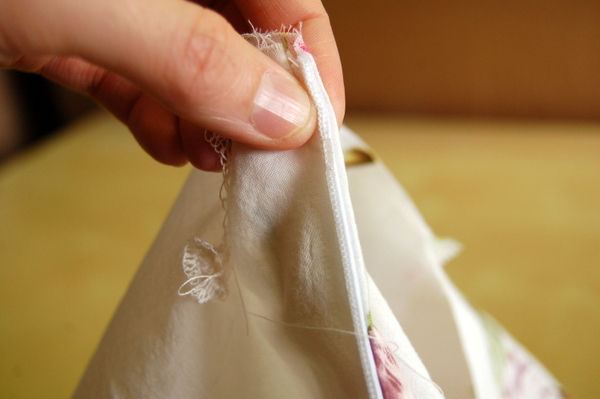 We'll be wrapping our seam allowance to the back, and stitch it down as we sew the top edge.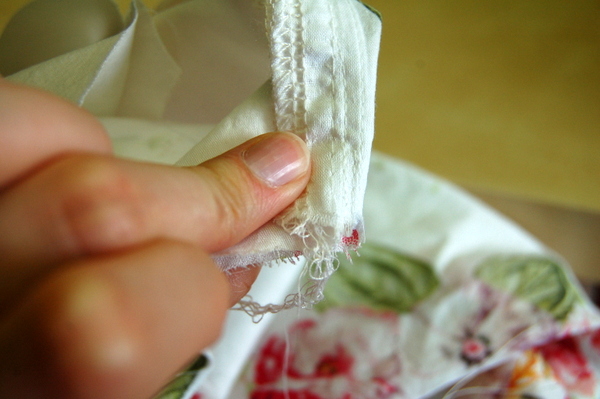 Unsure if you've got it folded the right way? Pinch the top edge as if you've just sewn it, and turn it to the right side.
Ok! Now pin that seam allowance down.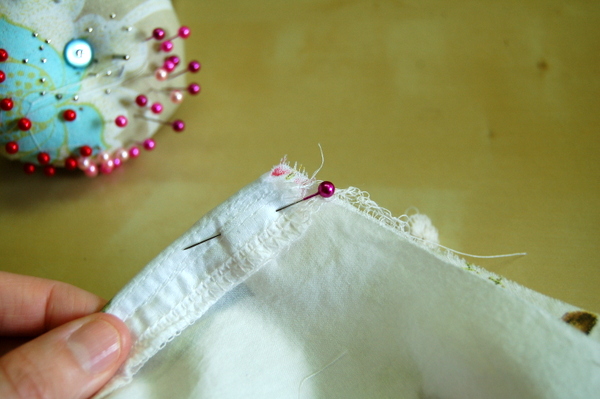 Pin the rest of the top edge.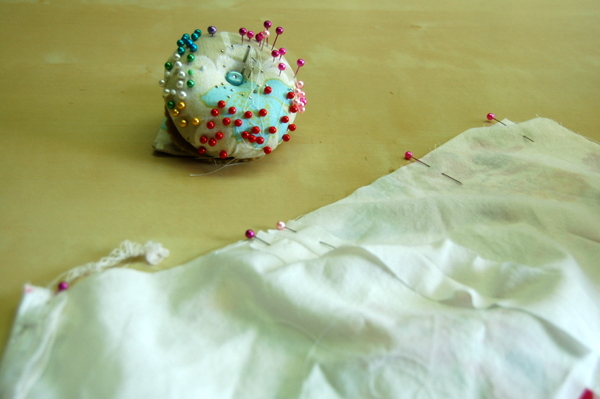 Sew this top edge with a regular seam allowance.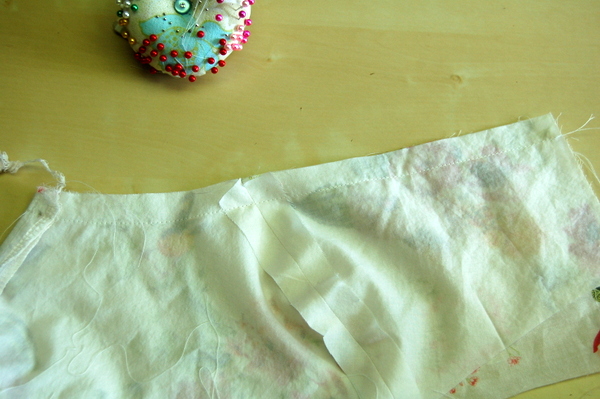 Repeat with the other side. Trim corners diagonally.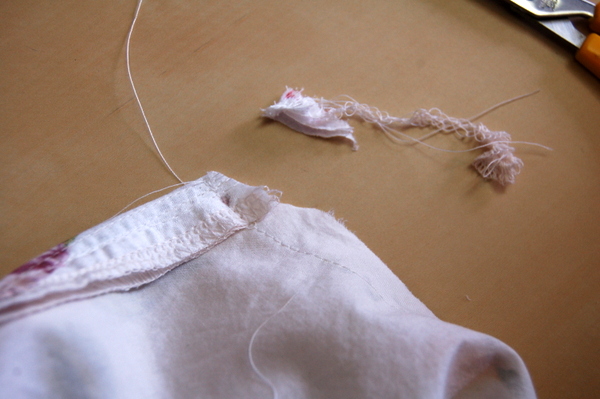 Tip: Check to make sure the top edges of your zipper are aligned before trimming. If one is slightly higher, go back in and stitch across the top end to even them off. If you're concerned about taking too much off, stitch half the amount you think you need, check, and stitch again if needed.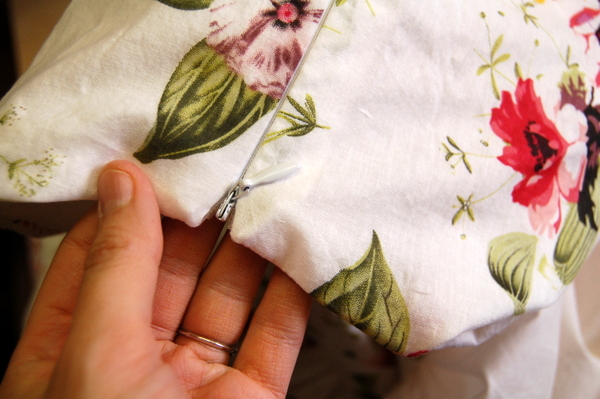 Let me show you how nice our corners will look!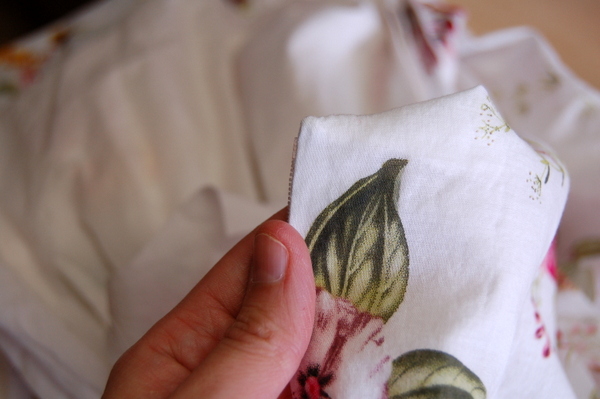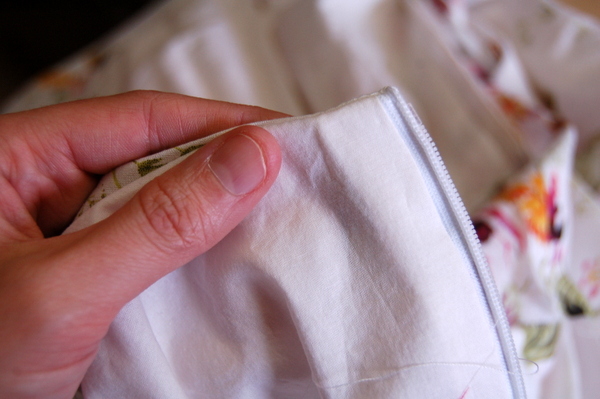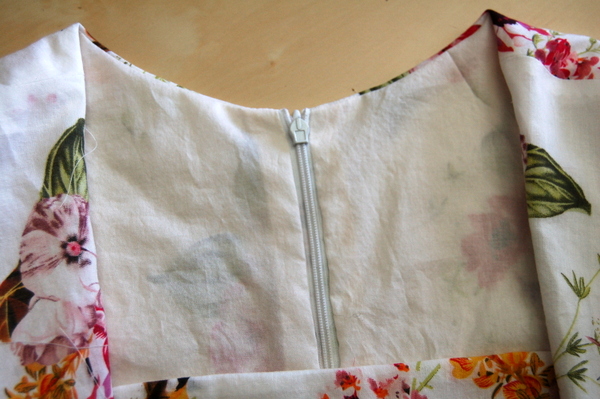 This method of sewing the lining into the dress isn't hard, and it gives a professional and strong result! Never slipstitch your lining to the zipper again! (Unless you want to, of course. It's nice to have options.)
Are you familiar with this method? Have you tried it before, and did you like the finished result?