Hi everyone! I'm back with another bite-sized Sew-Along update. Hope you're having a lovely weekend so far! I scheduled this post, but I am probably in the office as you read it. Does anyone else feel like there is just so much sewing to do, and so little time?
After reinforcing the centre front, we'll gather the top edge of our Skirt Front and Back, and get ready to attach it to the waistband.
Need to catch up? Here are all the previous posts!
Let's get to gathering! There are lots of different methods of gathering, but I'm going to use the usual one that's in the pattern instructions. For this method, we sew two rows of wide, basting-size stitches, and pull up the bobbin threads to tighten the stitches.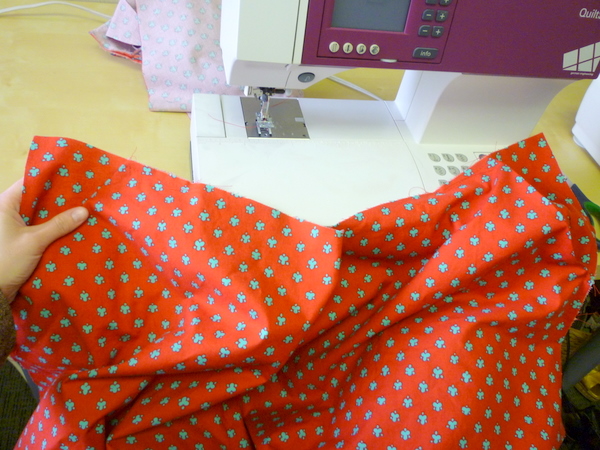 Remember how we gathered our skirt muslins, and secured the edges with a pin? It's just like that, all over again!
We're going to gather our Skirt Front panel first. We'll start where the pocket starts…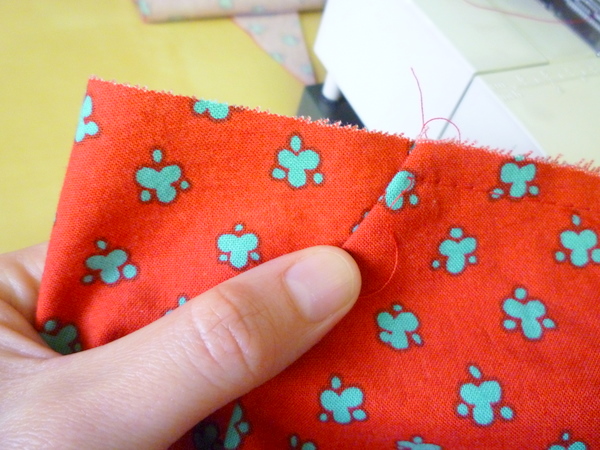 And end at our reinforced centre front clip.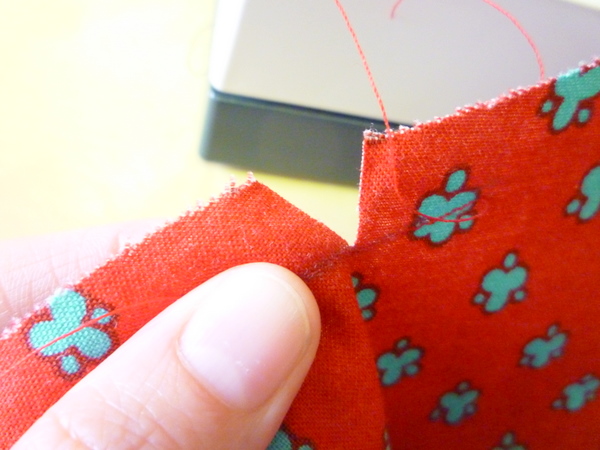 Then, we'll do the same thing on the other side of the clip.
Set your machine to long, basting stitches. On my machine I use stitch size 4, if yours is different aim for approximately double your normal stitch size.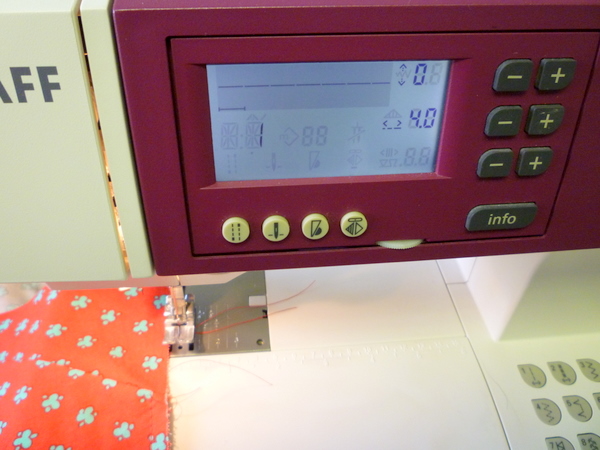 Note: you will have a pesky row of basting stitches along your top edge. I find these get in the way, so I'll just pull them out!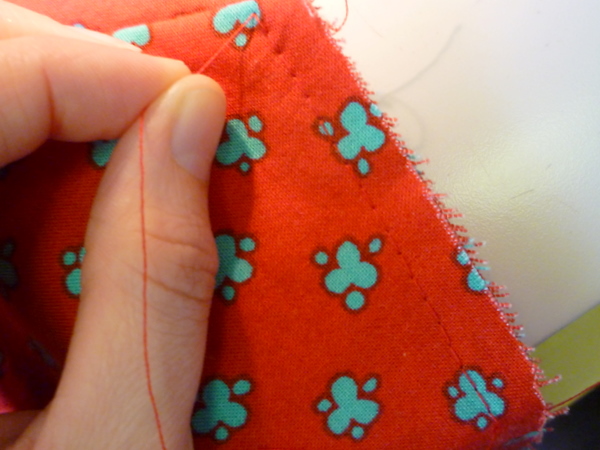 See! All gone.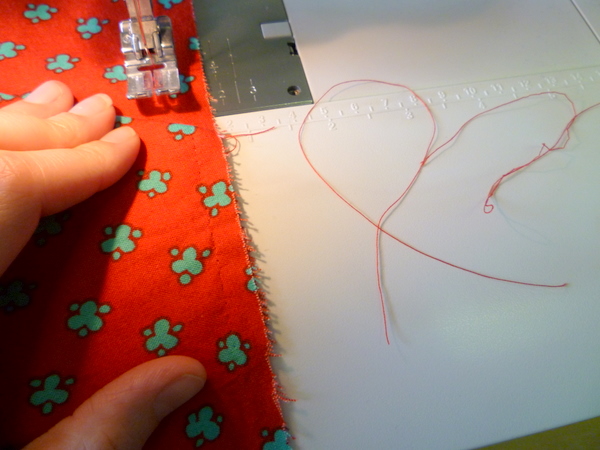 Do this when you're going to sew immediately afterwards, so your layers don't move or slip at all. If you're worried your layers will slip, leave the basting in, sew the two rows, and THEN remove this little section of basting. (You don't have to, it's just something that I did that might be helpful to try!)
Lower your needle, then lower your presser foot. We'll stitch our first row 1/2″ (1.2cm) from the raw edge. Do NOT backstitch at the start.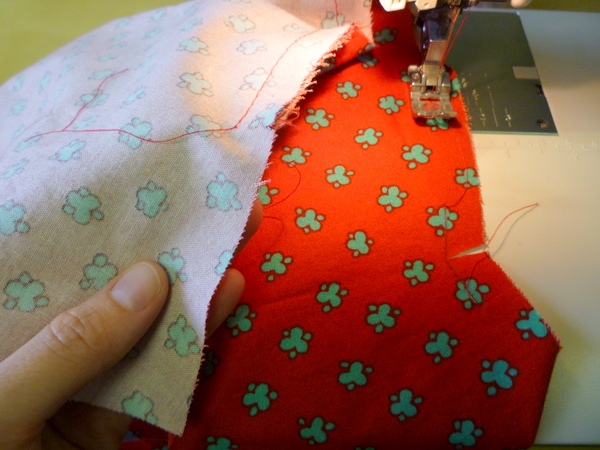 When you get close to centre front, you'll see the reinforced stitches at the centre. Trim the thread tails to get them out of the way – the small stitches are less likely to unravel!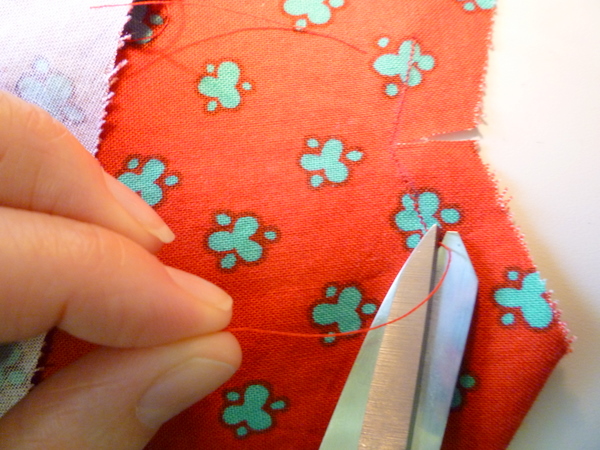 Stop your stitching JUST shy of centre front. Can you see where mine stops in the photo? You want to go maybe one stitch short of the edge.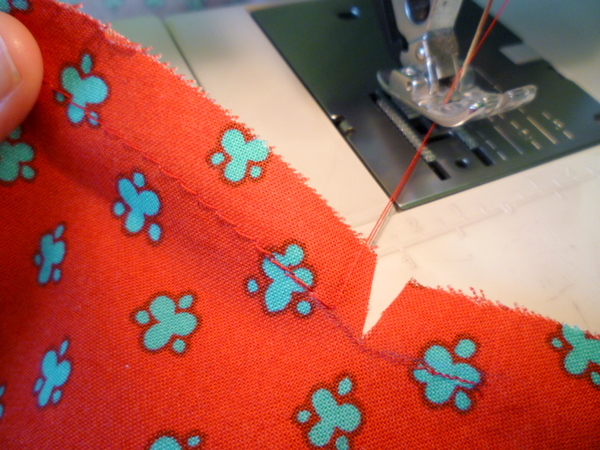 Leave long thread tails when you clip the threads from the machine. (I swear I wasn't sewing in the middle of the night – the photos just look like I did!)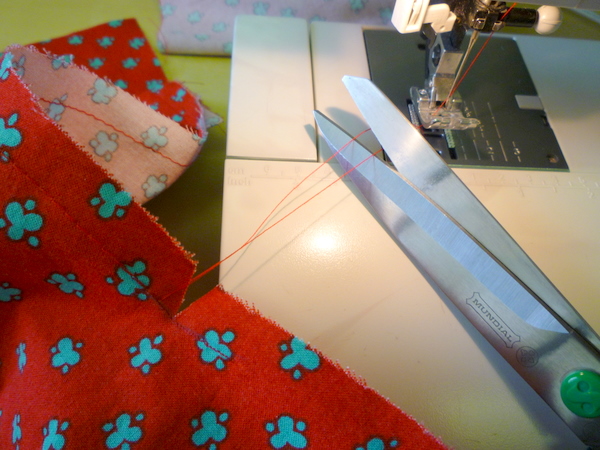 Now, for your second row, aim for the middle between the first row, and the raw edge. It's easier to 'straddle' the middle than it is to line up the raw edge with the markings. (Either is fine, whatever helps you to line it up as you sew.)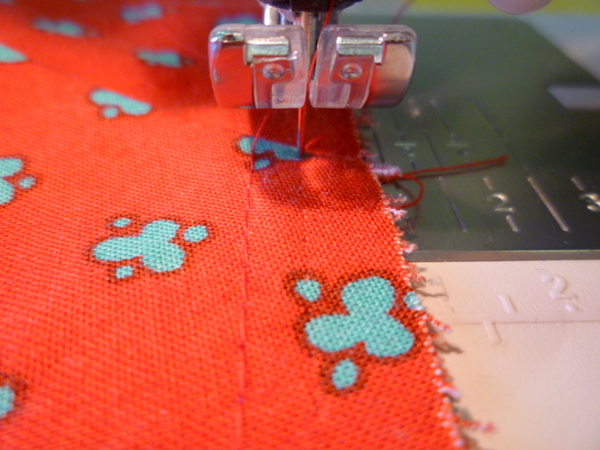 End the second row at the same place, just before the clip.
Repeat with the other side of Skirt Front.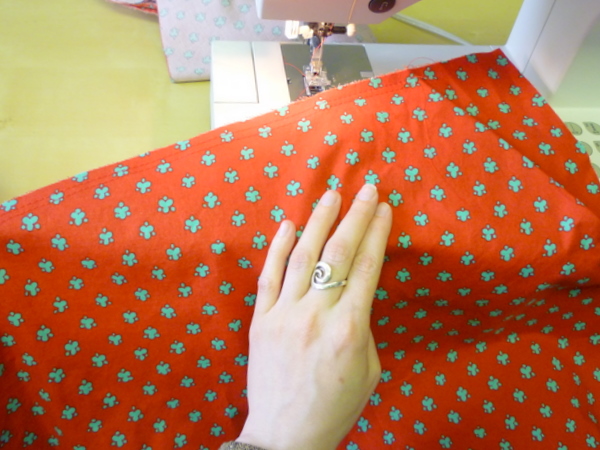 Remember that cool step from making the muslin, when we secured the gathering threads using a pin? Let's do it again!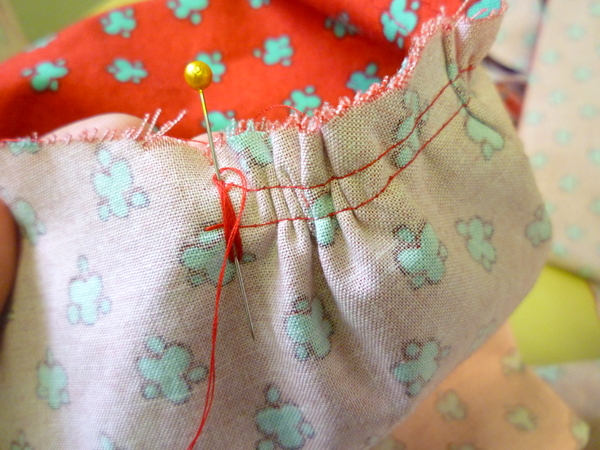 Gather both of Skirt Back pieces in the same way: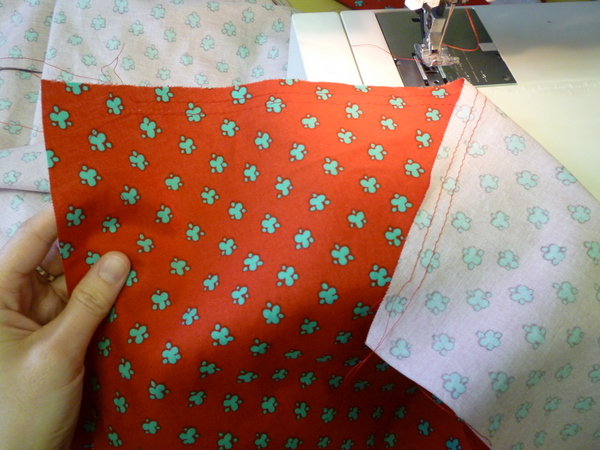 And we're done for the day! In case you want to check out other ways to gather, here are a few links to other posts on gathering.
More gathering links:
Any other tips on gathering to add?
If you're lining your Crescent Skirt:
Don't worry, I haven't forgotten about you! We'll do a lining catch-up post soon. I'm not lining this demonstration skirt, so I haven't been thinking about it, but pretty soon we'll have to make the lining in order to have it sewn into the skirt.
What I think we'll do is duplicate our skirt front and back panels, sew the sideseams up, and attach it to the waistband facing. Then, when the rest of us sew our facings to the constructed skirt, you'll be sewing a waistband-plus-lining section to the constructed skirt. How does that sound?
Have an awesome weekend, everyone!