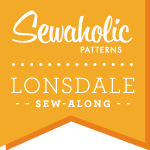 Hey, everyone!
Today we'll attach our skirt to the bodice. You'll be able to see the dress come together! We'll sew the waistband to the skirt sections, connecting the top and bottom of our dress. After this, you can pin it on your dress form and see how the finished dress will look!
Need to catch up? Previous sew-along posts are listed here!
Arrange your bodice so the right side is facing up. If you can see the understitching, flip it over!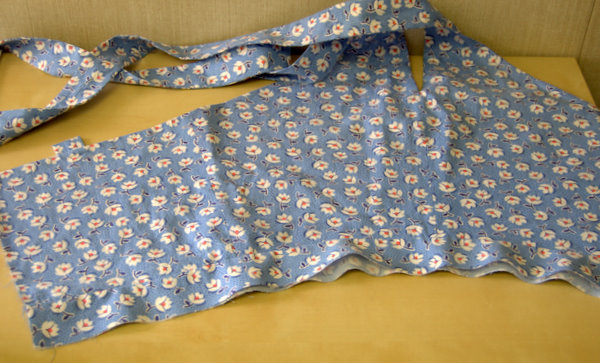 Below the bodice, arrange the skirt so the pockets are facing up. If you can put your hand in the pocket, it's the right way up!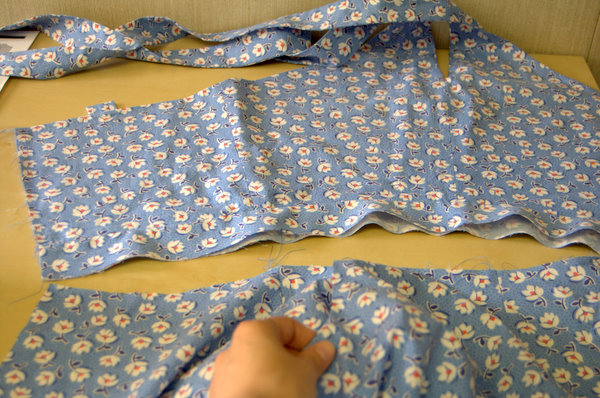 The next step is to flip the bodice down, on top of the skirt, lining up the waistband edge to the top of the skirt. My photos didn't show this step very clearly, so take a look at your sewing instructions for reference.
Pin the skirt to the waistband edge, matching notches to sideseams.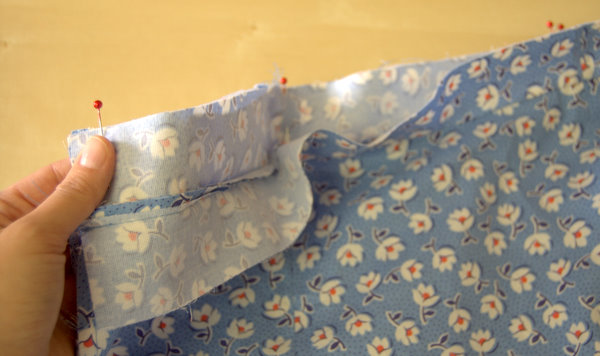 Sew this seam. Go slowly and make sure there aren't any puckers in the skirt as you go!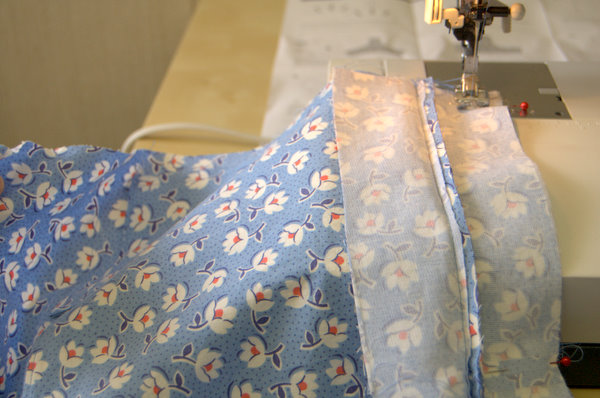 Here's what it will look like, from the inside. (This is the one time where the print is a little distracting! I hope you can still follow the steps. If it's confusing, check against your sewing instruction diagrams – they're all in black and white!)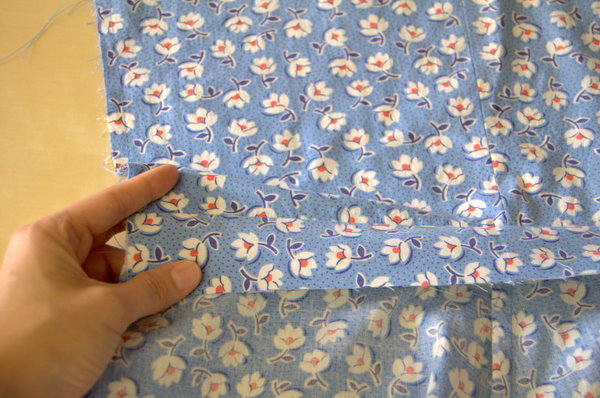 You'll see that the waistband looks 'done' from the outside, but on the inside, one of the layers hangs down longer.
The instructions tell you to turn under the seam allowance, and slipstitch the fold in place. You can do that, OR you can finish the raw edge and stitch in the ditch. (Click here for a tutorial on stitching in the ditch.)
On my black floral version, I stitched in the ditch, but on all my previous samples I slipstitched. I know a lot of you didn't like stitching in the ditch, so it's up to you!
Either way, you'll want to trim the seam allowances before proceeding.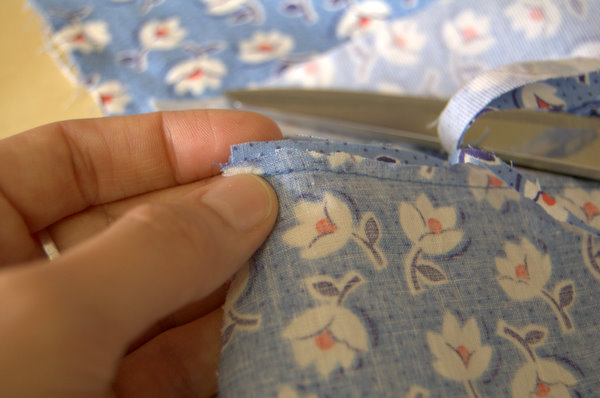 Press waist-to-skirt seam allowance upwards, towards the waistband.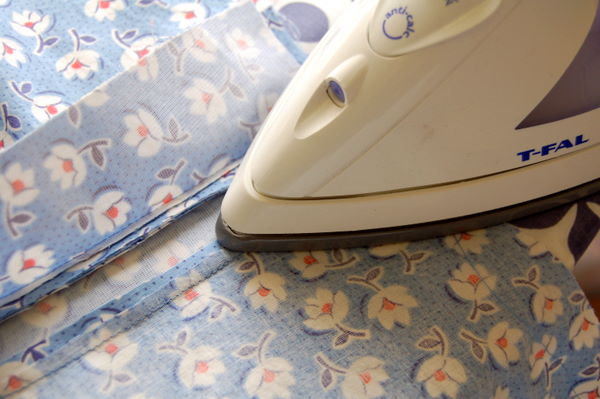 Turn under 5/8″ (1.5cm) on raw edge of inner waistband, and pin into place.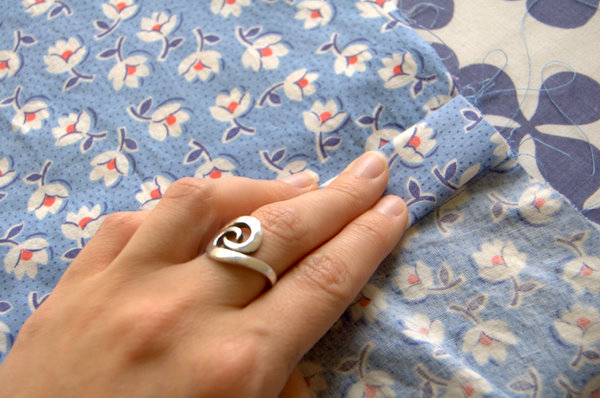 Slipstitch along waistband to secure.
Slipstitching demo to follow!
I used a new camera for these photos, can you tell the difference? Perhaps not as I'm still figuring it out, but the photos do seem clearer to me!