In case slipstitching is new to you, here's a quick step-by-step demo on how slipstitch! In order to secure the inner waistband to the dress, we're going to slipstitch it in place. This is a nearly-invisible hand stitch, often used when there's a folded edge to sew invisibly in place. You'll see this stitch used for hemming as well.
You'll need:
hand-sewing needle
thread (just pull a length from your sewing machine!)
your project with the edge to slipstitch all pinned and ready
First, thread the needle. I'm using red thread so it shows up better in photos! Use matching thread on your project though, so it's even more invisible. Tie a knot at the end of the thread.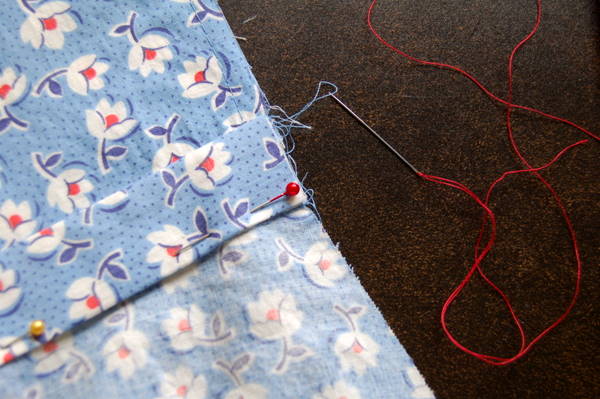 Poke the needle through the folded edge, about 5/8″ (1.5cm) from the end.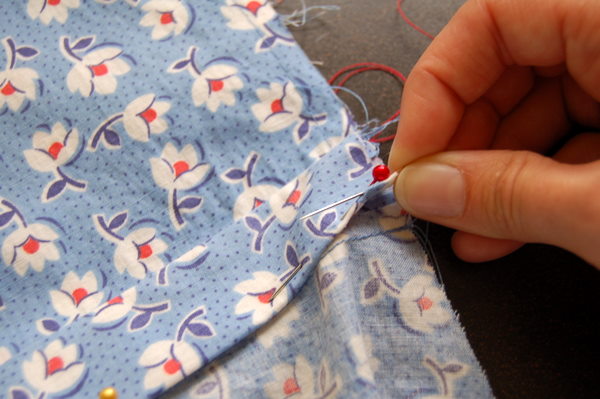 Take a tiny bite of fabric on the dress side, about 5/8″ (1.5cm) in from the end. It should line up more or less with where your needle comes out of the folded edge.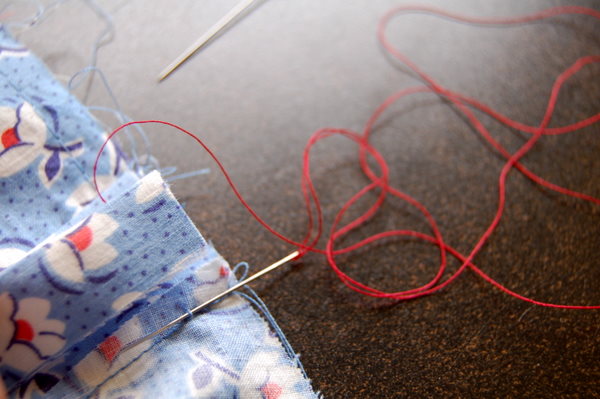 Now, bring your needle back into the folded edge, very close to where it came out of the fold the first time. Poke the needle into the fold so it comes out about half an inch away.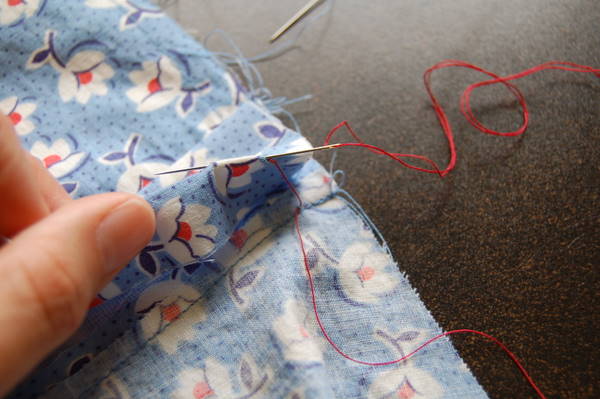 Pull the thread to bring the edges closer together.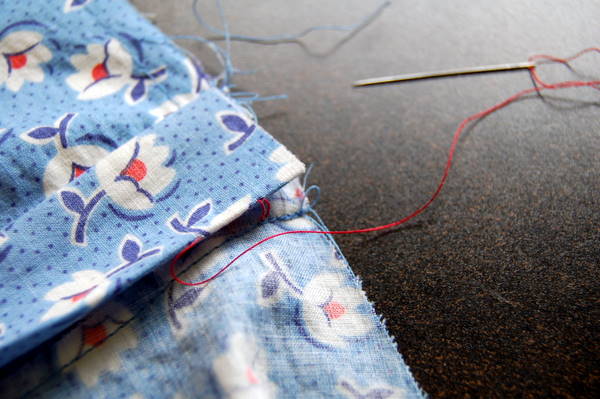 Repeat these steps over and over again, keeping them spaced evenly as you go. Pick up only a few threads of the main fabric, but feel free to take big bites out of the folded edge.
Do you have any slipstitching tips to add?