Earlier today, I did a turned-and-stitched seam finish on my Lonsdale Dress. I'll show you how I did it, breaking it down step-by-step with photos. This is a really tidy seam finish for stable fabrics like cotton. If your fabric presses well and holds a crease, this is a good solution for finishing the edges!
Here's what it looks like: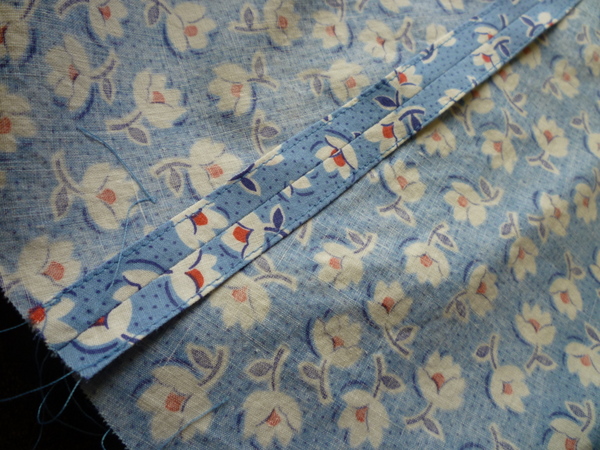 And here's how to do it! After pressing your seam allowances open, tuck under the raw edge 1/4″ (6mm) and press in place.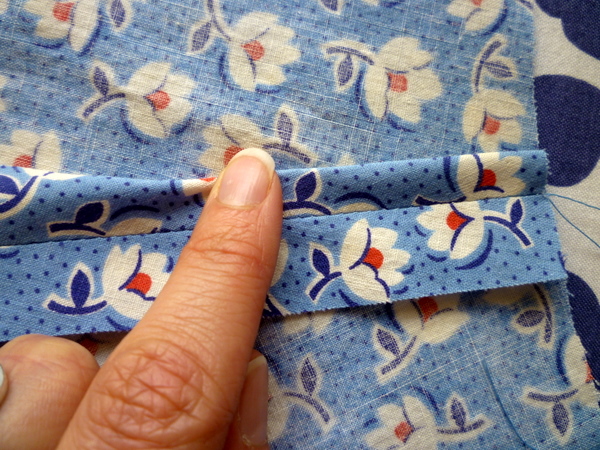 Repeat with the other side of the seam allowance. It's more important to have them looking equal, that it is to turn exactly 1/4″ under.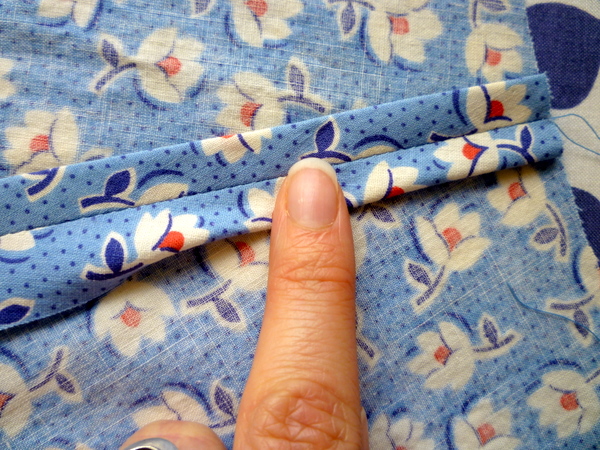 Now, take your work to the sewing machine. Arrange your piece so the skirt layers are all to the left, and only the seam allowance layer is underneath the presser foot. You'll be sewing a mini-hem on each side of the seam allowance in this step.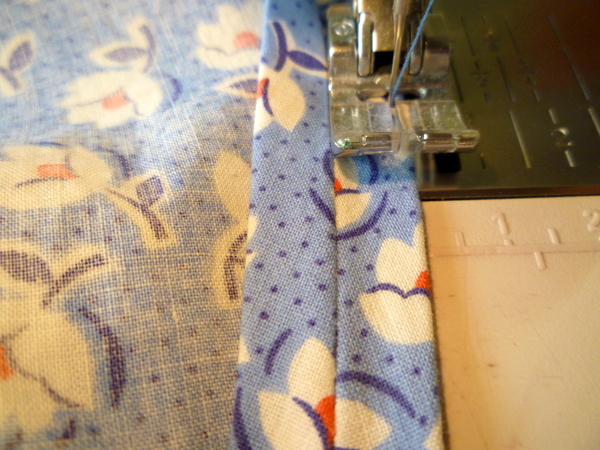 Sew close to the folded edge, all the way from top to bottom.
Now sew the other side. This photo above shows how all of the skirt layers are to the left, so you're just sewing through the seam allowance, stitching the turned edge in place.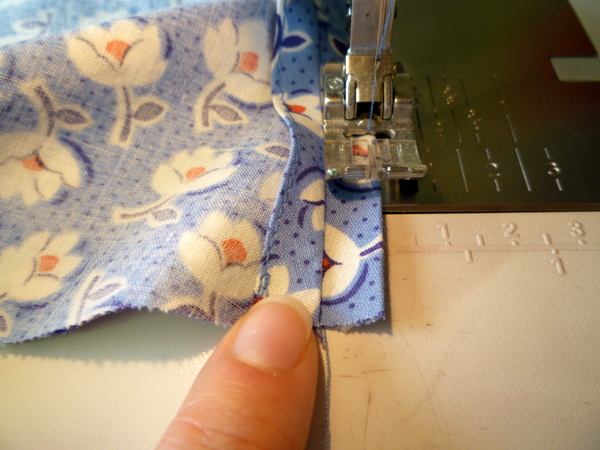 Backstitch at both ends. That's it! You're done! Press the seam again to set the stitches. Doesn't that look nice?