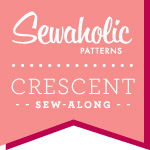 Happy Monday, everyone! The Crescent Sew-Along starts today, yay! Today we'll go over the Supply List, to make sure you're covered, and to give you a chance to pick up or order any last-minute notions and trims. We'll also start making our muslins!
If you've stumbled upon this post by accident and want to get caught up, here are links to the previous Sew-Along posts:
Ok! First, here's what you'll need for the Crescent Skirt Sew-Along. I've separated the list into must-have requirements, and optional supplies.
Supply List:
Fabric. Check out the post on choosing a fabric here, for ideas, suggestions, and recommendations! If you're still deciding, that's all right. We'll be making a muslin first, so you have a bit of time to hunt down the perfect fabric!
Maybe this yellow eyelet cotton from Gorgeous Fabrics? Did you notice the Crescent Skirt got a mention on the shopping page?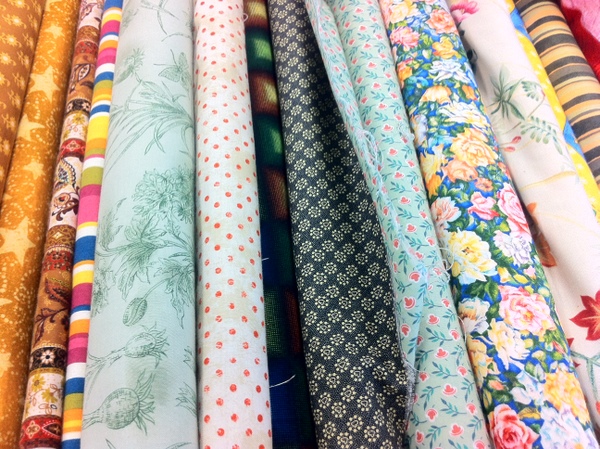 Interfacing. You can use sew-in or fusible, whichever you prefer! I used sew-in for some of my test garments, and it works just as well as fusible. This skirt uses a lightweight fusible. You'll be fusing both sides of the waistband (inside and out) so when in doubt, lighter-weight is better!
This photo shows the fusible kind I like best. My local store calls it 'Sewer's Dream' and it's mesh-like and lightweight, with a teeny bit of stretch.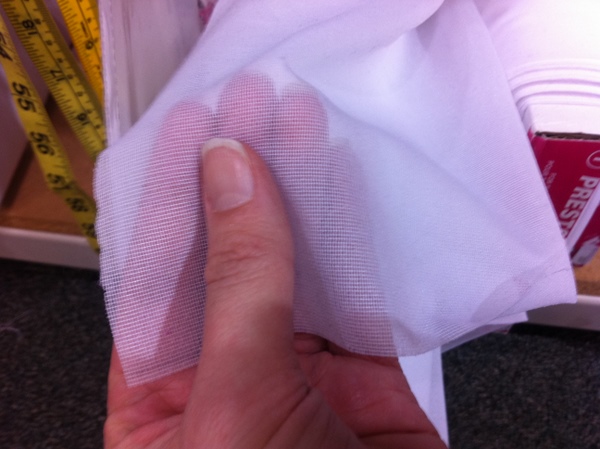 9″ Regular Zipper. It has to be a regular zipper not an invisible zipper to follow the sewing instructions in the pattern. You could use an invisible zipper, but they tend to only come in 8″ and 22″ lengths, and you'll have to modify the sewing directions a little. Yes, you can shorten a longer zipper!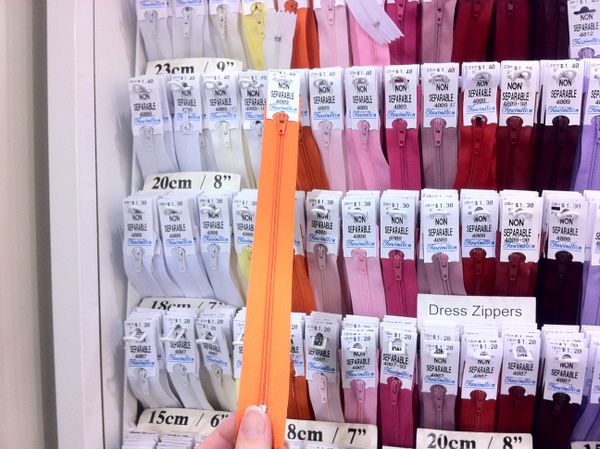 1/4″ Twill Tape. This is for reinforcing the pocket opening, so it doesn't stretch out over time! It's also used to tape the waistline, for the same reason. You could also use stay tape, and trim it down to 1/4″ for less bulk.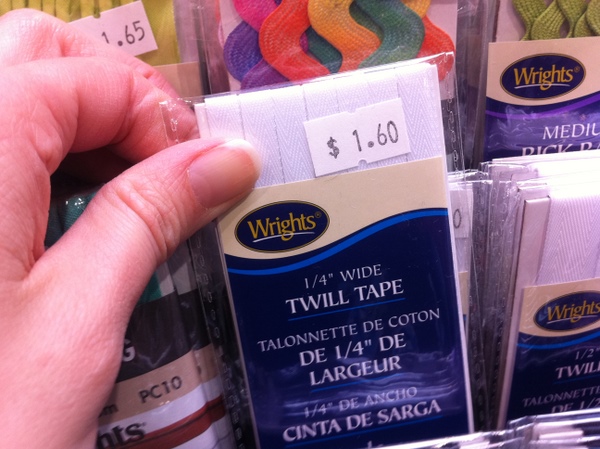 Thread. Like any sewing project, you'll need to pick up a spool of matching thread.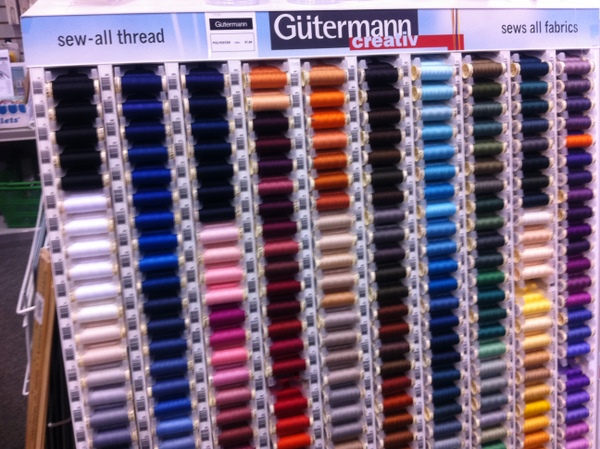 Pins, scissors, tape measure. The usual things you'll need for cutting, pinning and measuring your project!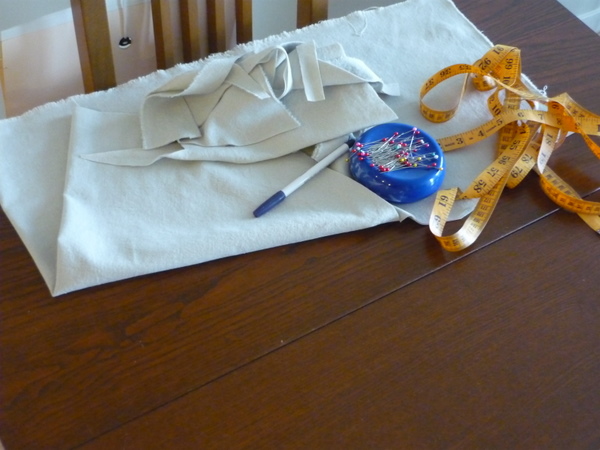 Muslin. For the first week, we'll be making a muslin to get the fit just right. You'll need about the same amount of muslin as you do fabric! I tend to buy my muslin in large amounts, 5-10 yards at a time, so I can always squeeze mine out of less and use up the odd-shaped leftover pieces.
Do we need to pre-wash the muslin? I don't pre-wash my muslin for muslin-making, but I do when I'm using it as sew-in interfacing.
Optional Supplies:
Contrast Topstitching Thread. If you wanted to topstitch the yoke seamlines, choose a thread in a contrast colour! You could also use tone-on-tone topstitching for a more subtle look. It's up to you!
Contrast Trim. Instead of topstitching, contrasting trim looks great on the seamlines to highlight the waist! Ribbon, trim, tape, lace, anything goes! I used plain satin ribbon for this version, even a fairly stiff ribbon can be applied to the curved seamlines.
Lining. Normal lining fabrics such as bemberg rayon, acetate, polyester will do the trick. I'm partial to rayon lining, as it feels softer and more comfortable than the acetate and polyester types.
Slip Fabric. Same types of fabric as lining, although you could also use silk charmeuse, silk or polyester prints, whatever you like that coordinates with your main skirt fabric!
Slip Trimmings. Elastic, Lace Trim, Bow Detail. You can add little details to make your slip extra-special! I love lace trim on the hemline, as it solves the problem of hemming slippery fabrics and looks pretty peeking out of your skirt! You'll need enough elastic to go around your waistline plus a couple of inches overlap. At Dressew I found a bunch of cute underwear-style bows that would look adorable at the front of a slip!
Tracing Paper, Pencil, Ruler, Paper Scissors. If you're going to trace off your pattern, or plan to make alterations, you'll need basic drafting supplies!
Let's get started!
Today, you'll need your pattern and your muslin, and your basic cutting-out supplies.
First, find the pattern pieces for the version you want to make. I'm demonstrating with View B today as that's the skirt I'll be making for the Sew-Along.
Decide whether you're going to work with the original pattern, or trace off a copy. If you're tracing, give yourself some extra time to duplicate all of the pieces, label them, and cut them out. I've traced mine so that I can make alterations, and use them for demonstrations. I marked them with 'April 2011' so I know when I made the changes. (As I suspect I have changed size just slightly, and want to be sure my skirt fits!)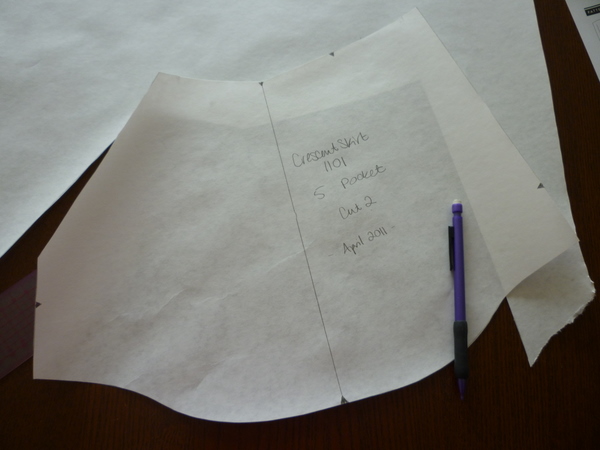 Now, lay out your muslin, and lay out the pieces on your muslin. If you're using a fresh piece of muslin, follow the cutting layout chart, but if you're using a partially-used piece of muslin, cut out the pieces wherever you can fit them!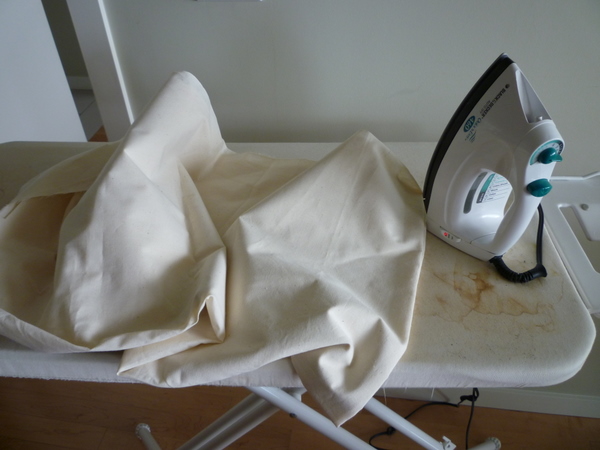 Some cutting tips:
Press your muslin before cutting! If it's been balled up in a drawer, press it out smooth and flat. Any wrinkles in your muslin will give you extra 'ease' in your muslin, and the fit won't be right!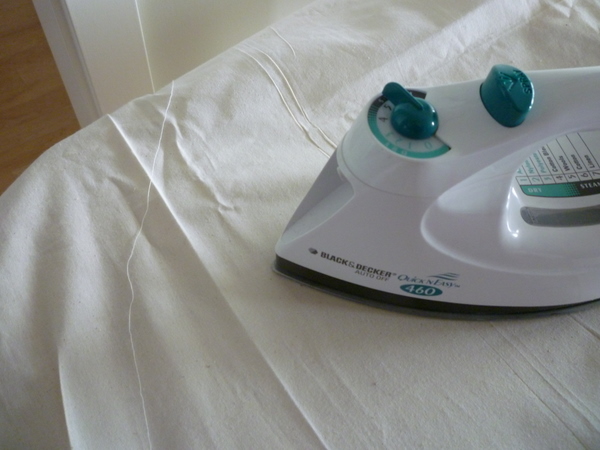 Make sure you follow the grainlines. Even though it's just a muslin, cutting the pieces off-grain will make a difference in the fit.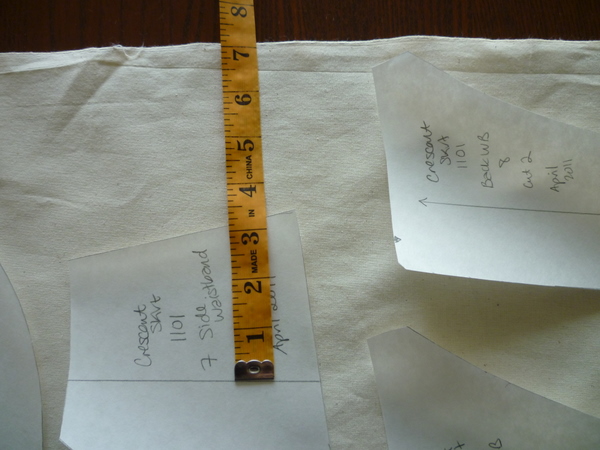 Don't forget to cut FOUR of piece #7 – Side Waistband. It's rare that you end up cutting four of the same piece, so I thought I'd point it out!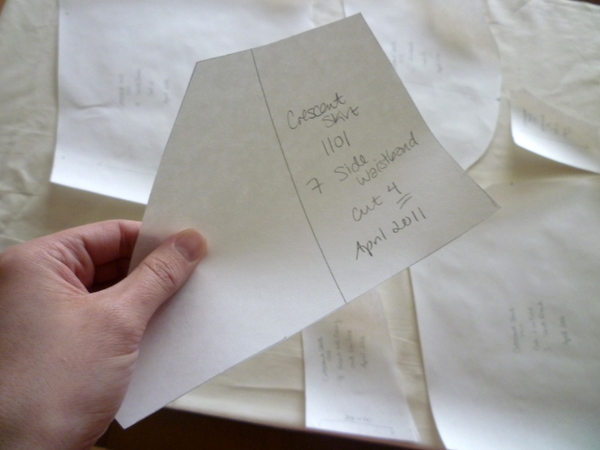 If you're wanting to add to the length, now's the time! Estimate the amount you want to add, and cut the Skirt Front and Skirt Back pieces longer by that amount. You can always shorten your muslin, so longer is better!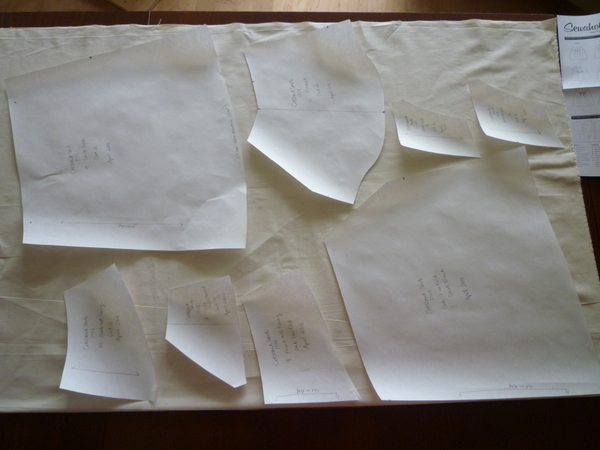 Lay out your pieces – and if you're using traced pieces that are too thick to pin through, trace around the pattern pieces with pen.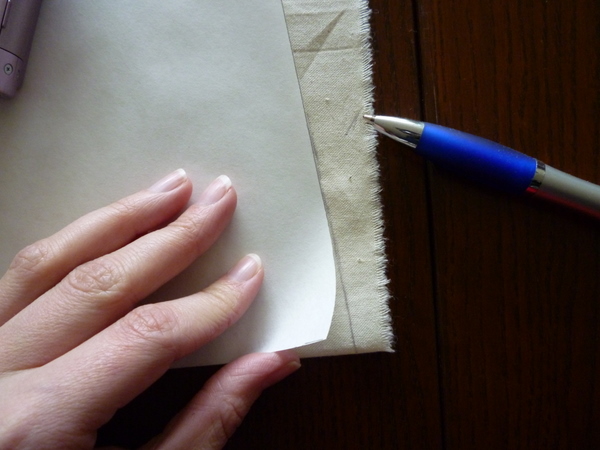 Once the muslin pieces are cut, label and mark each muslin piece. This will help you determine the right and wrong side easily! Here's what I usually write on each piece:
Pattern Name & Number – Crescent Skirt 1101
Piece Name – Side Waistband 7
Darts, Circles, and Other Markings – copy the shape of the original marking
I use regular pen, so that I can work slowly and not worry about the fadeaway pen disappearing on me! It makes it simpler to adjust the pattern if I can figure out easily which piece is which.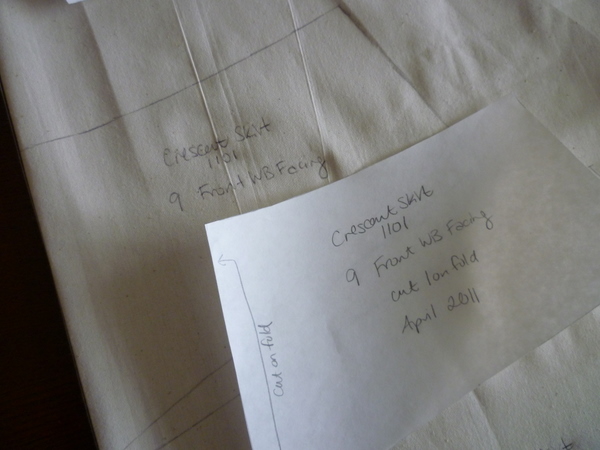 If you've Cut Two of a piece, label both pieces.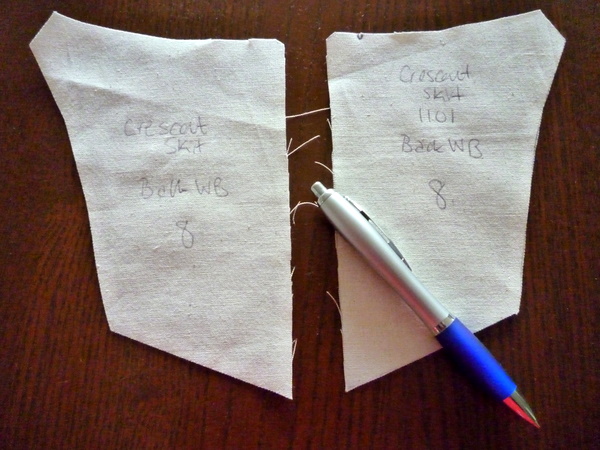 Next, we'll machine-stitch the seamlines and hemline. This is an easy step to skip, but I really like it for several reasons. It stabilizes your curved edges, and makes it really easy to see how much to add or reduce at each seamline. It also lets you know right away if your seams have been sewn too narrow or too wide!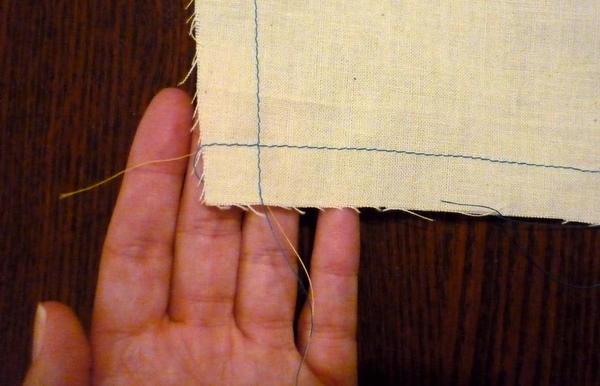 Seam Allowance Guide:
5/8″ (1.5cm) on all seams
1 1/4″ (3.5cm) on the hemline
Use old, contrasting thread so it shows up easily! This is a great way to use up leftover thread spools, or cheap, crappy thread that you don't trust to sew garments with. (You know the kind – someone usually finds out you sew and gives you their old, brittle thread collection…)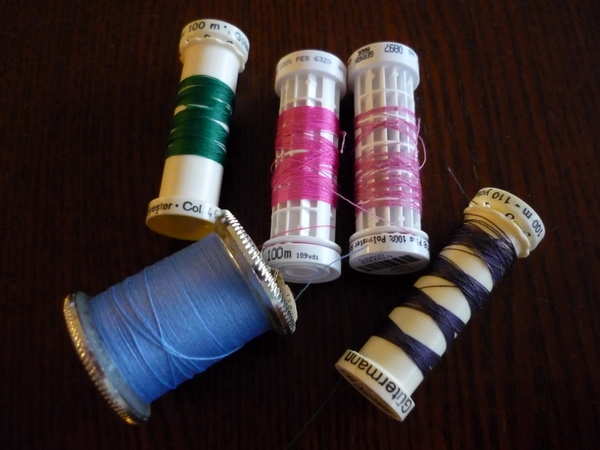 And, GO SLOW. The whole point of stitching the seamlines is to have an accurate marking line on your muslin. If our stitched seamlines are wavy and crooked, we can't use them as a guideline. So take your time, sew the most tidy stitched seamlines possible!
That's it for today – ask away if you have questions!
If you're eager to keep going, you can try your hand at sewing the muslin together, following the steps in the sewing instructions. I'll be back with the next Sew-Along post on Wednesday!
PS. Want your own Crescent Skirt pattern? It's never too late to join the Sew-Along! Order your pattern and start whenever you're ready, the posts will always be up for easy reference. Click here to visit the store!