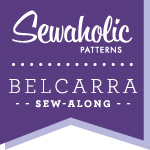 Last day of the Belcarra Sew-Along! It's a quick and easy day, because all we're doing is hemming! I'm excited to see everyone's finished blouses, and give away some sewing goodies. You can click the badge to the left to see all posts relating to the sew-along. See below for the list of everything we've covered so far!
Belcarra Blouse: Inspiration and Modification Ideas
Belcarra Blouse: Fabric Suggestions
Belcarra Blouse: Choosing Your Size, and FBA Tutorial
Belcarra Blouse: FAQ, and How To Narrow the Neckline
Belcarra Sew-Along #1: Preparing and Cutting your Fabric, Gathering Supplies
Belcarra Sew-Along #2: Sewing the Pocket, Sewing Sleeve Tucks
Belcarra Sew-Along #3:Attaching Sleeves, Sewing Shoulders and Side Seams
Belcarra Sew-Along #4: Neck Binding
Belcarra Sew-Along #5: Attaching the Sleeve Cuff/Band
Today: Hemming our Blouses
Alright, let's get this blouse finished, shall we? I will be hemming my blouse by machine, so the hem will be visible. You could also catchstitch (or blind stitch) your hem, if you prefer a more invisible finish or if you'd like more control with a slippery or tricky fabric.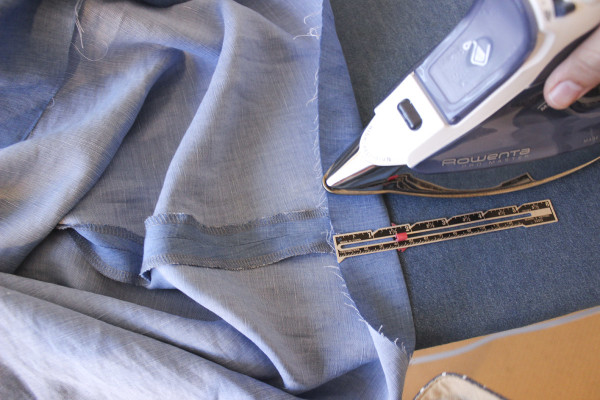 First let's press up our hem allowance by 1 1/2″ (3.8cm).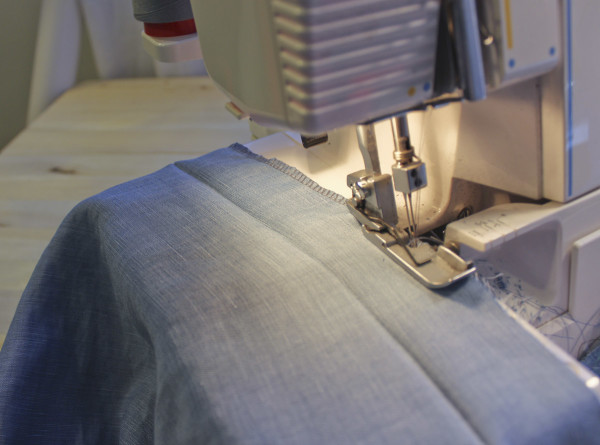 Before actually hemming the blouse, let's finish the raw edge. I like to press the hem before finishing the raw edge, just so that my overlocked edge doesn't show through the other side from pressing. You can go in whichever order you'd like, it's really just a preference thing.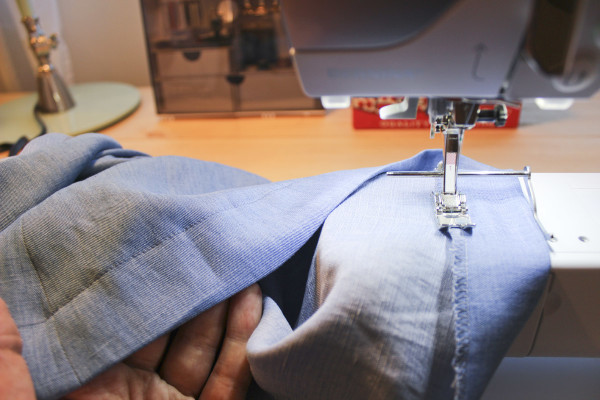 Go ahead and sew the hem now. My (new!) Bernina has a seam guide that I can attach to my foot  – handy for wide hems, right?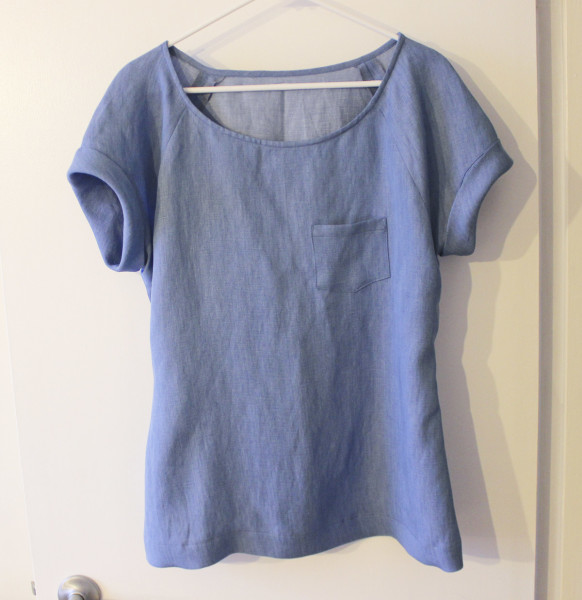 Our blouse is finished now! It's time to clip loose threads, give it a good press if necessary… and try it on!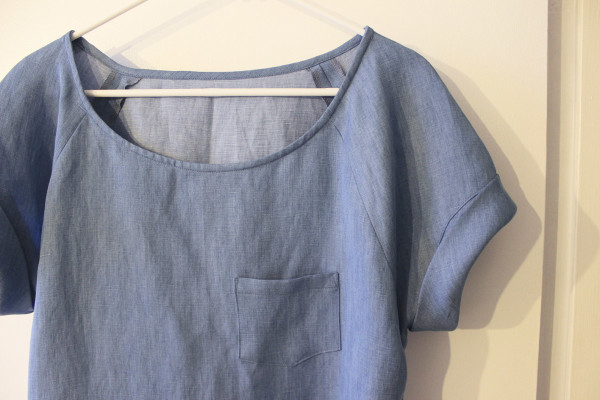 Can't wait to see everyone's finished blouses! Don't forget the giveaway. Here's how it will work.
To enter the giveaway, just leave a comment with a link to your finished Belcarra blouse (this can be on your blog, facebook, instagram, Flickr, etc). As long as I can click through and see your blouse, you're in! Giveaway closes on June 13th, so you will have a week to share your blouse. I will choose the winner at random, and announce who the winner is on Friday, June 20th!
Updated to add: Giveaway closes at midnight Pacific time!
Feel free to enter more than once, if you've made more than one version.
And of course, if you have any questions or feedback about the sew-along, I would love to hear from you in the comments. Happy sewing everyone!