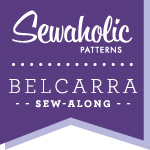 Hi everyone! We have just a couple more days of sewing before we get to wear (and share!) our Belcarra blouses. You can click the link to the left to catch up on all things to do with the Belcarra sew-along. Plus here is a list of everything we've covered, and what is to come!
Belcarra Blouse: Inspiration and Modification Ideas
Belcarra Blouse: Fabric Suggestions
Belcarra Blouse: Choosing Your Size, and FBA Tutorial
Belcarra Blouse: FAQ, and How To Narrow the Neckline
Belcarra Sew-Along #1: Preparing and Cutting your Fabric, Gathering Supplies
Belcarra Sew-Along #2: Sewing the Pocket, Sewing Sleeve Tucks
Belcarra Sew-Along #3:Attaching Sleeves, Sewing Shoulders and Side Seams
Belcarra Sew-Along #4: Neck Binding
Today: Attaching the Sleeve Cuff/Band
Friday, June 6th: Hemming our Blouses
Today we're going to sew our cuff, or bands, depending which view you are making! I will be demonstrating the cuffs, but it's the same method for the bands, just a narrower pattern piece and no folding up and tacking at the end. Let's get started.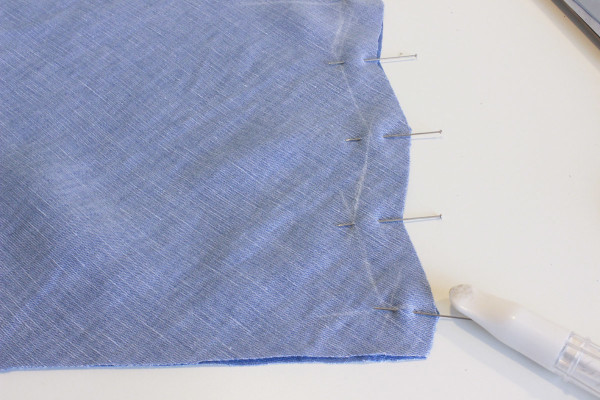 Begin by folding your cuff piece width wise, right sides together, matching raw edges. To make my life easier around angles like this, I like to mark at 5/8″ (1.5cm) from the raw edge, where I will be sewing. I use my clover chacoliner for almost all of my tracing and marking on fabric (many have been asking about this – it's my favorite marking tool!).
After you've made your markings, pin the raw edges together.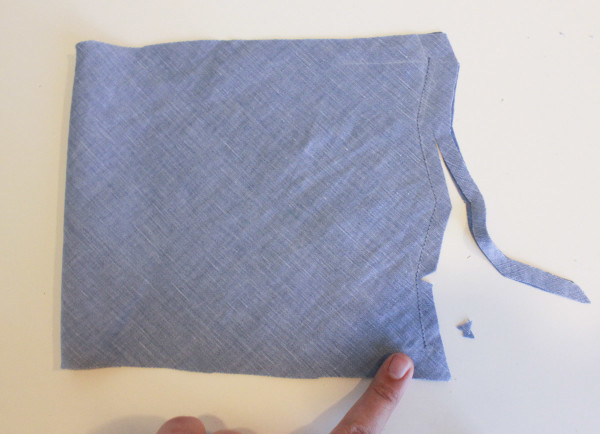 Next we will sew at this edge, making sure to stop 5/8″ (1.5cm) from each end – see where I am pointing! Then we will trim our seam allowances down by about half, and clip our corners.
You may be wondering why there are all these angled seams. Well, the cuff seam is going to line up with the underarm seam of our blouse. Because our blouse has raglan sleeves, the underarm shape is a little bit different than your normal armhole/underarm. So the band or cuff that attaches to this edge needs to have some shaping in it so that it fits snugly and falls nicely. You will see what I mean later, when we attach the cuff or band.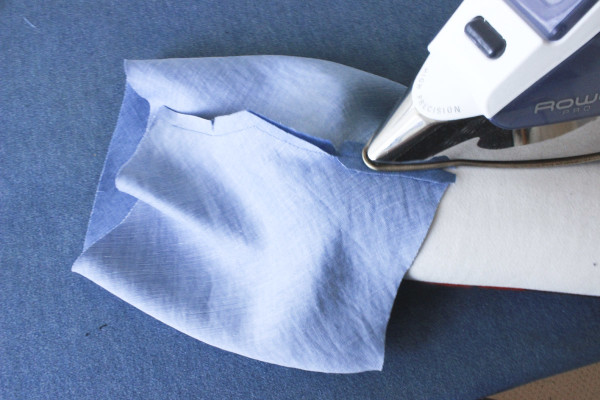 Press the seam open. I like to use a tailors ham for this, makes it easier to maneuver the iron around these angles. If you are working with just a band instead of the wide cuff pieces, your piece will still have these angles along the seam.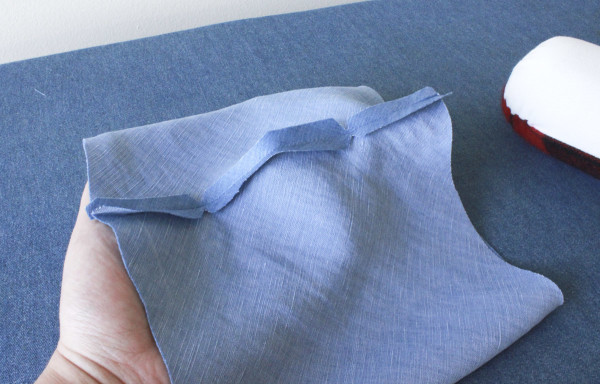 Here is what our cuff looks like after pressing the seams open.
Now let's fold our cuff, wrong sides together, matching the raw edges. We're going to baste this, so pin the raw edges together. Go ahead and baste your edge now, about 1/4″ (6mm) from the edge, with a long stitch length.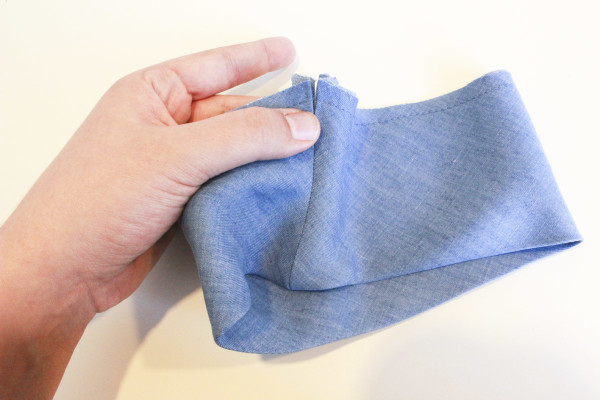 Remember we left the ends open, so it will look like the above photo.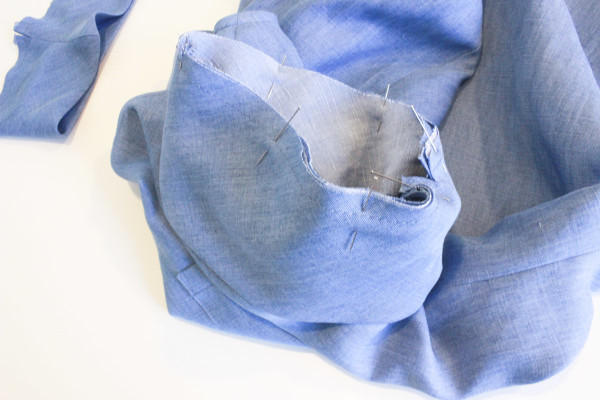 Now we can pin our cuff or band into the armhole! Pin it to the outside of your blouse, right side of your blouse facing the cuff/band. Match the blouse underarm seam with the seam in your cuff.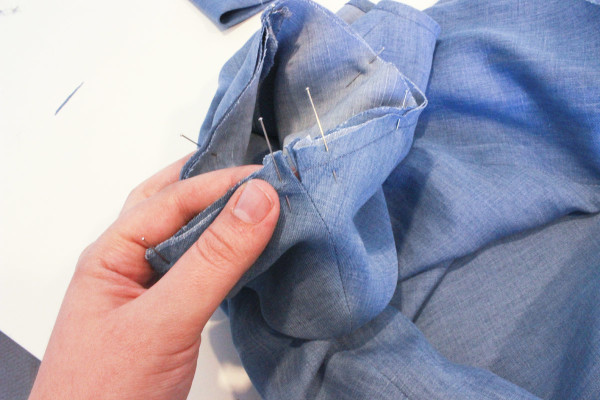 Remember how we also left the blouse underarm seam open at 5/8″ (1.5cm) from the edge? This is going to come in handy so soon!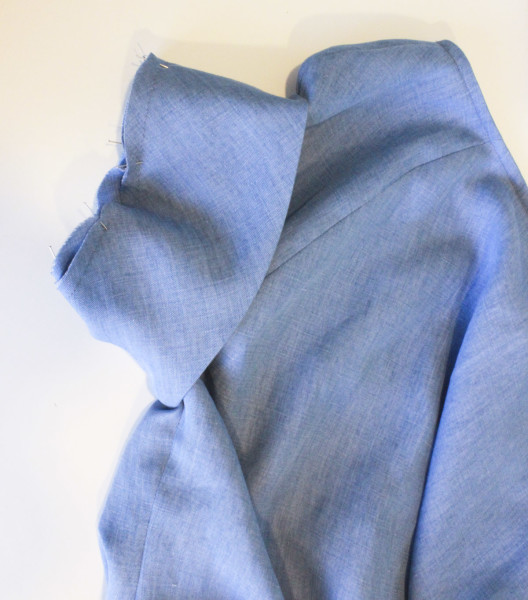 Here's another shot of my cuff pinned into my armhole.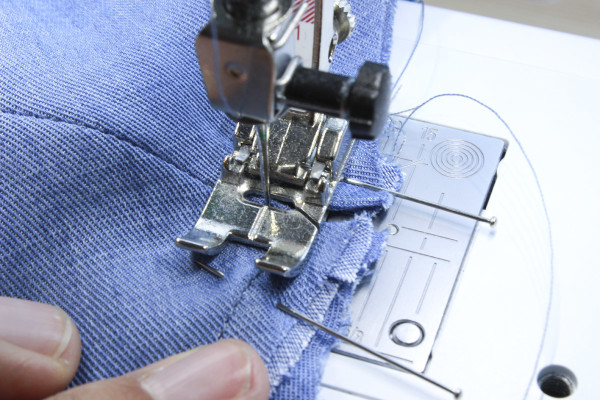 It's now time to sew our cuff/band in. Sew at the usual 5/8″ (1.5cm) from the raw edge. When you get to the underarm seam, sew right up to the opening, insert your needle, and pivot to continue sewing.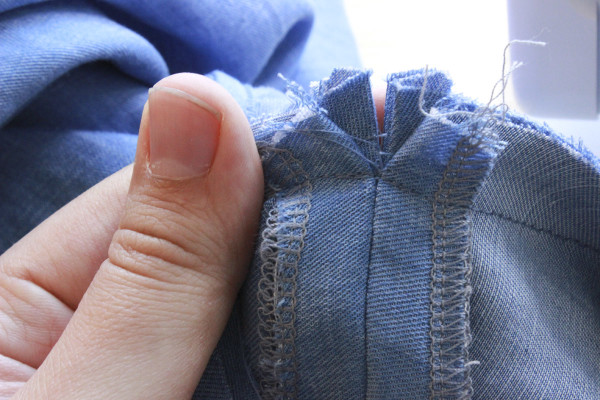 So there is a slight angle here at the underarm, right? If we had left our cuff and blouse sewn right up to the edge, it would have been difficult to maneuver around this corner without creating pulling or bunching at the underarm. Leaving the opening will make things lay super nice and flat.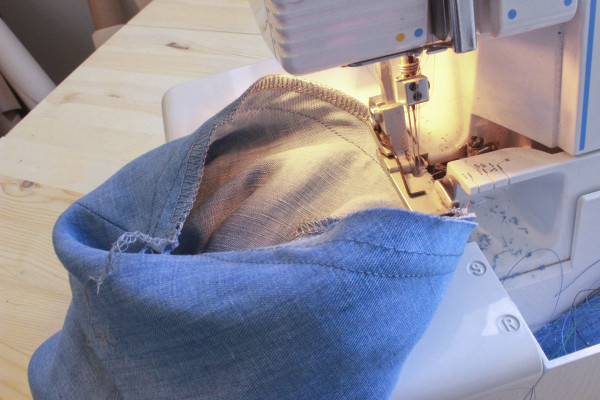 Let's finish these raw edges together now.
I didn't take a photo of the next step – we need to press our seam allowance towards the inside of the blouse!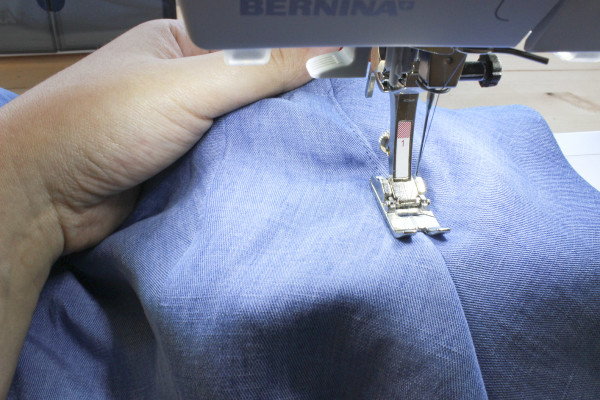 Now edgestitch along the blouse edge, securing the seam allowance in place.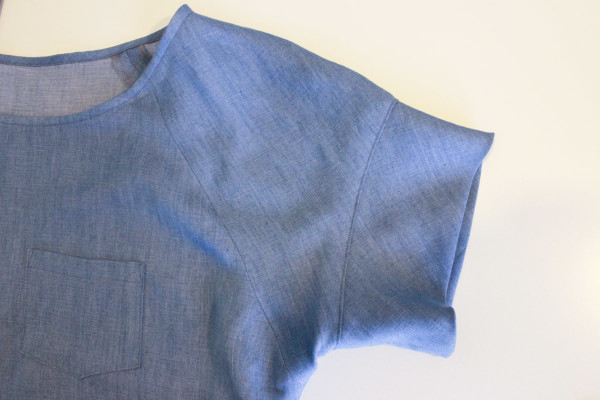 Now our cuff is almost complete! If you went with the band option, then you will stop here. It will not be as wide and it will look lovely and finished. If you are doing the cuff like I am above, we'll need to fold it up and secure it in place.
Before that, let me show you guys how my underarm looks.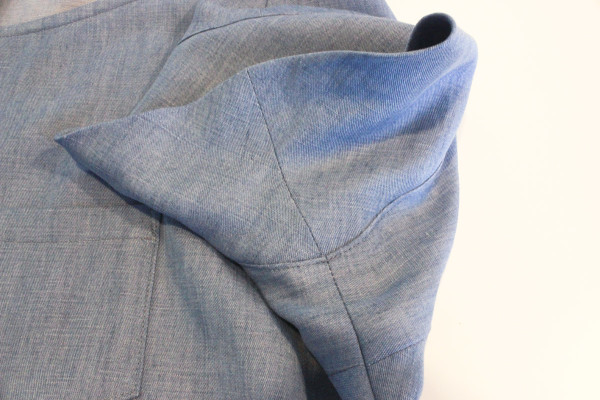 See how there is a slight angel to that cuff/band seam? It's laying flat because we left an opening at each end. Is it making sense now?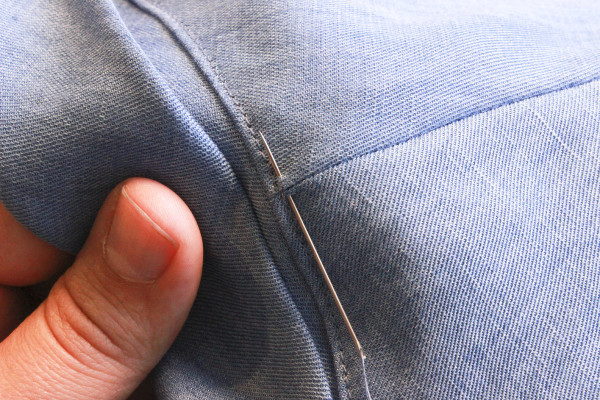 OK, now to tack our cuff in place, first fold the cuff back. then let's grab a hand sewing needle and matching thread. There are other ways to hand tack cuffs in place, I'm sure. Here is my method: Make a little stitch in the blouse right at the edgestitching like you see above…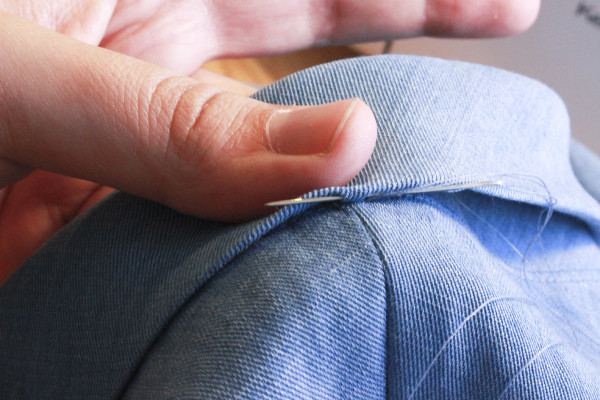 Then make a stitch in the cuff.
Repeat this about 3 or 4 times, then tie off, and you're done! Tack at the underarms and shoulder seams, so four tacks total.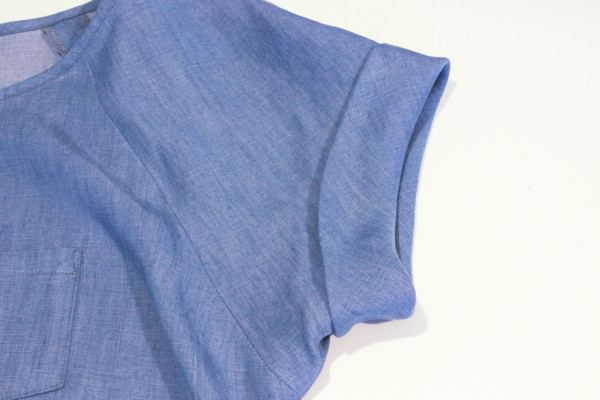 Now our cuff is complete!
I'm back on Friday to demonstrate hemming the blouse. Have a wonderful week!