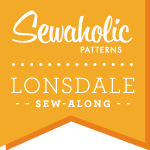 Another chapter in our Sew-Along story! Today we'll sew, turn, and attach the loops. You'll have a choice whether to hide the loop seam in the middle of the loop, or turn it to the side. And we'll be one step closer to finishing up the bodice!
Again, today's post is estimated to take an hour at most to complete! I'm guessing how long things take, because I never set-up or clean-up, but I also take photos and notes while I sew. Let me know if my timing is about right, after you've completed each step!
Catching up on previous posts? Here's a list of handy links for your reference!
First step – fuse the interfacing to your loops!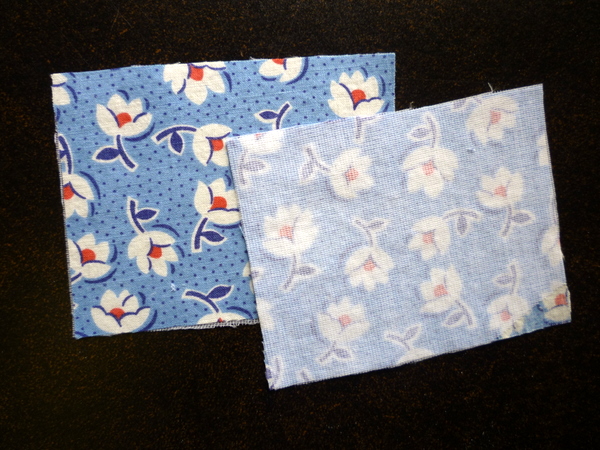 You might wonder why these need to be interfaced. They're just loops! Well, I found if I didn't interface the loops, they pull and lean inwards when the bow is tied, and look wimpy. A little interfacing makes them stand upright and look crisp. So my recommendation is to interface them! A lightweight fusible is perfect.
Fold the loops in half, with the un-notched edges together. Sew loop seams, backstitching at both ends.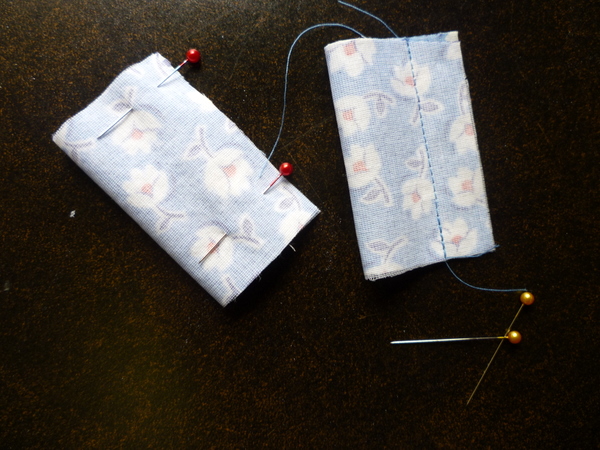 Trim loop seams down to 1/4″ (6mm) and turn loops right side out.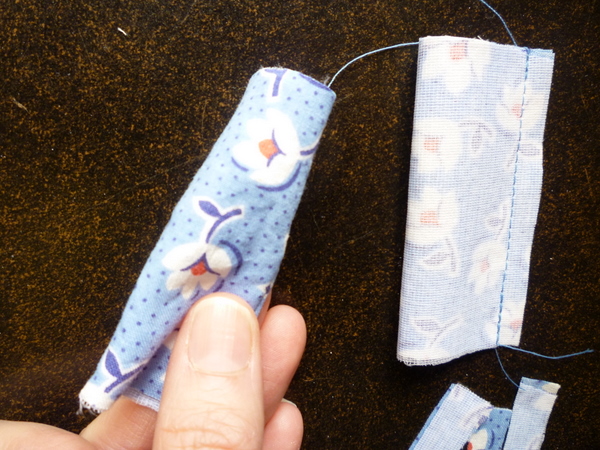 You have two choices for pressing the loops: either with the seam in the middle, or with the seam at the side.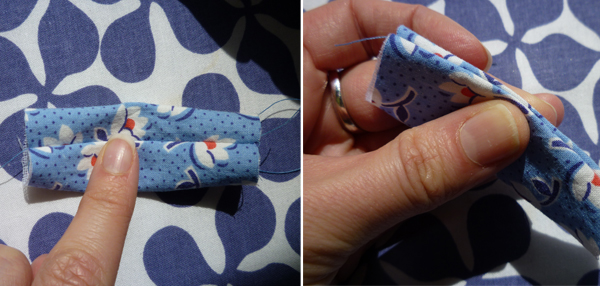 I think I've done all of my versions with the seam on the side, but it's up to you! Putting the seam on the side means your loops will be flatter (no middle-lump when you press them) but putting the seam in the middle means it won't show on either side.
Fold the loops in half, raw edges together, and pin between notches on back bodice.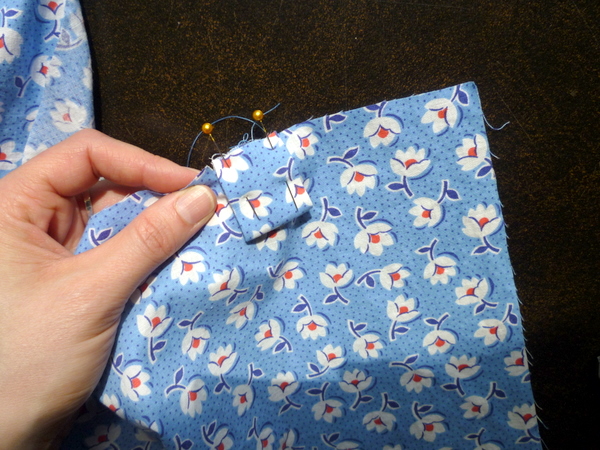 Pin the other loop to the other side of the bodice, like in the photo below.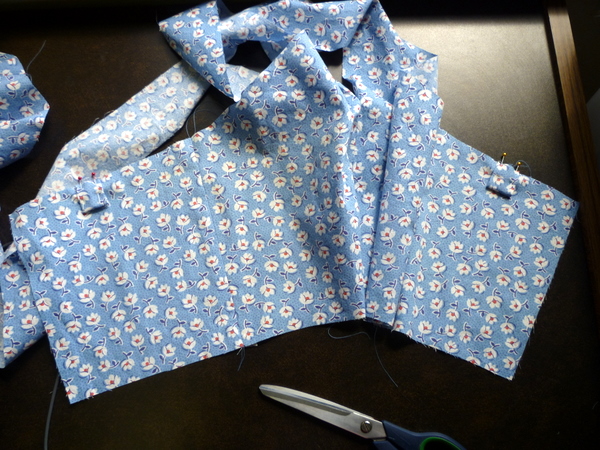 Baste the loops in place.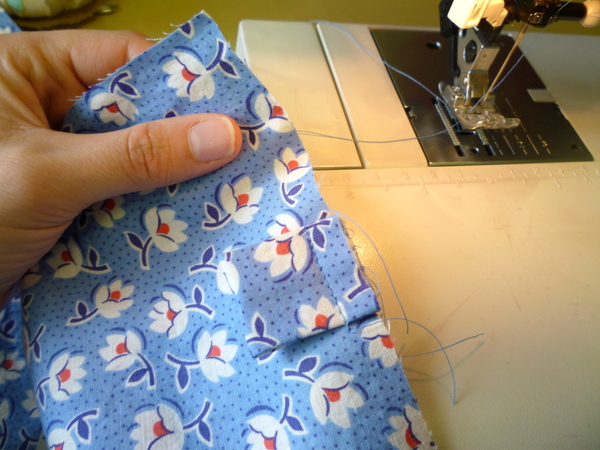 That's it for today! Tomorrow we'll sew the bodice layers together.
Want to get a head start? Trim the seam allowances down to 1/4″ (6mm) on the sideseams and centre front seam. And make sure you know which bodice layer is going on the outside, if you have a large-scale print or colour pattern!