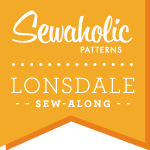 Happy B.C. Day! Today we get to start sewing. I'm enjoying the day off, but I've prepared the first sewing post in advance for today. We'll start at the top of our dress, sewing the bodice pieces first. As requested by many of you who have limited time to sew, or only get short periods of time to sit and sew, we'll be doing bite-size posts. I bet it takes me longer to write these posts than it will for you to sew them!
I'll try to keep each sew-along post to an hour maximum. If you have an hour to set up, sew, and clean-up, you can sew this step!
Check out previous sew-along posts here!
Today, you'll need your bodice front and bodice back pieces. Thread your sewing machine with matching thread, warm up the iron and let's get started!
Start with two of your bodice back pieces.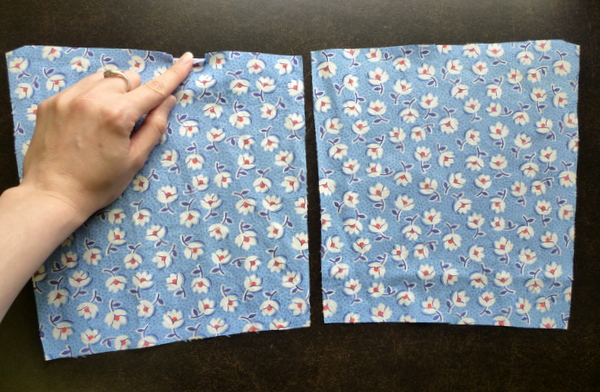 Align them like the photo, with the top edge up. You can tell which edge is the top edge, as it will have two notches close together for the strap loop.
Now, take two of your bodice front pieces, and line them up along the sideseams. Pin these two layers together.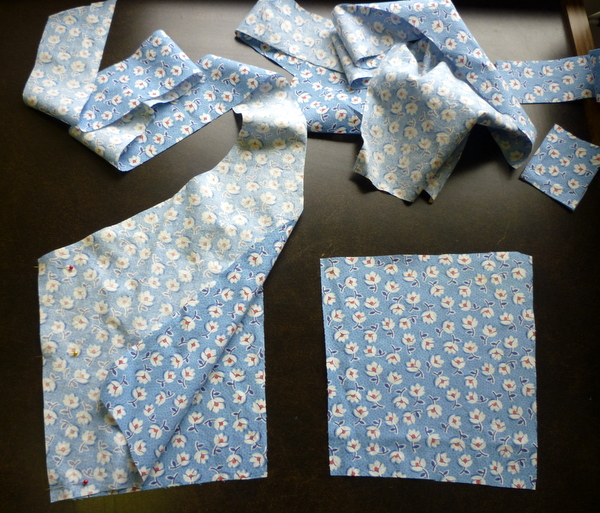 Sew sideseams, and press them open. Now, take these bodice pieces and line them up along the centre front seam.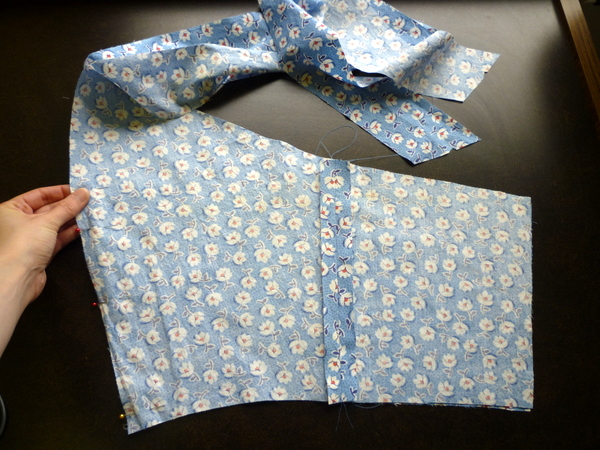 Pin between circle (that's where my hand is, in the photo above) and the bottom edge of the bodice. Sew this seam, backstitching at both ends. It's important to backstitch at the centre circle marking so that the stitching doesn't come apart there! Press this seam open below the circle.
Repeat with the second set of bodice fronts and backs.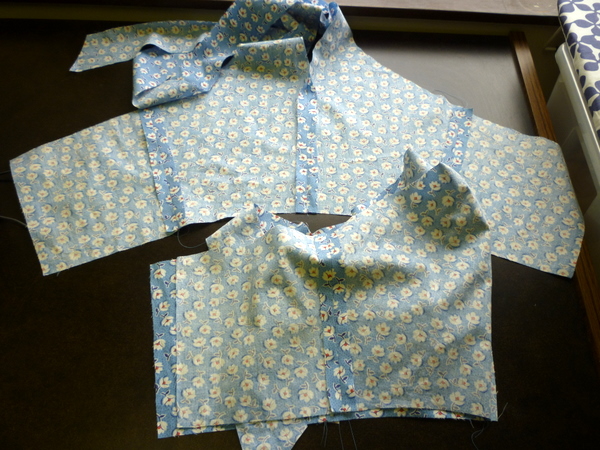 That's it for today! We've constructed two bodices – one for the bodice, and one for the bodice lining. If you used a contrast fabric for bodice lining to save fabric, you'll have two different looking bodice units. Otherwise, yours will be identical!
Tip: If you're using a large print, or a print with large areas of different colours, start deciding which of the two bodices you like better! One will be on the inside of your dress, one will be the actual dress front.
Bonus Tip: Tie one of the bodices on your dress form, take a photo, and repeat with the second bodice. Flip back and forth between the two photos to help decide which print-layout you like better!
Any questions? I'll be back tomorrow with the next sewing step. (Wonder what's coming up this week? Check out the Sew-Along schedule here!)