I'm excited to introduce the newest pattern from Sewaholic Patterns today… the Robson Coat!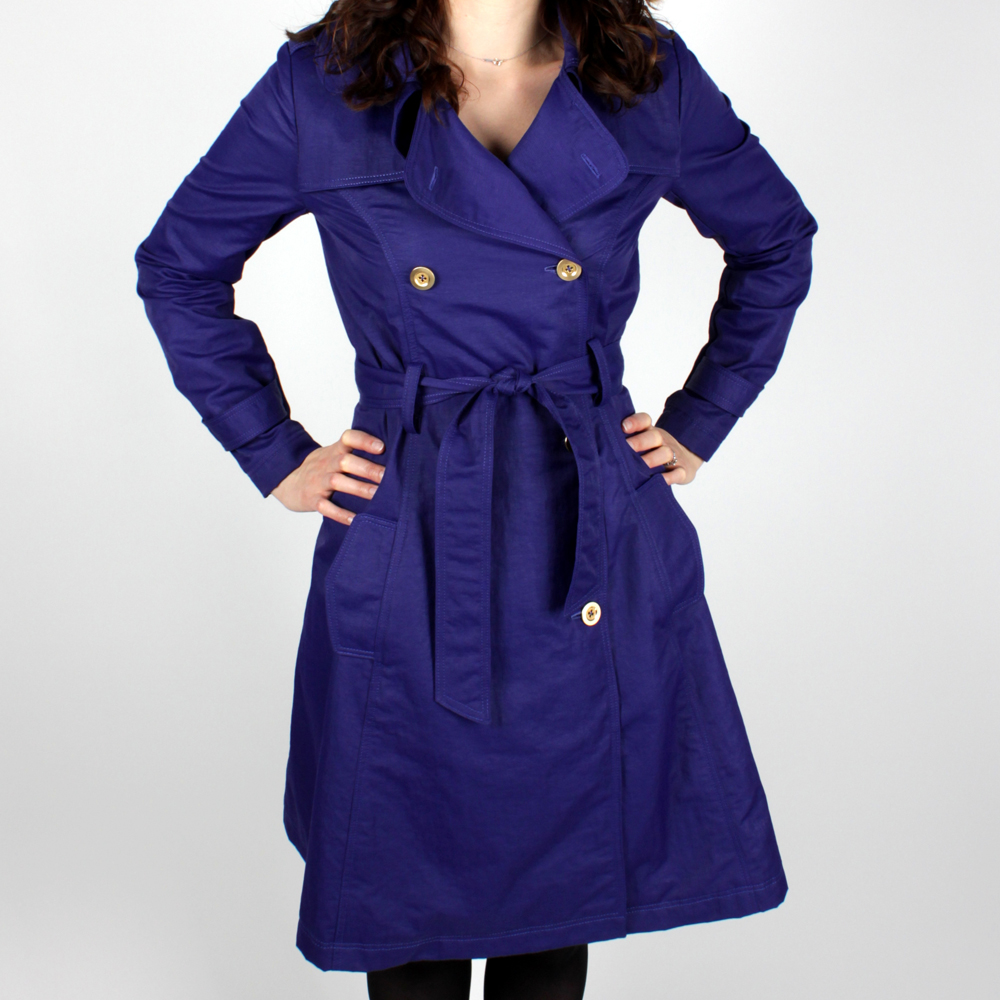 Every woman needs a classic trench coat. Even better if it's in a fabulous colour with shiny gold buttons!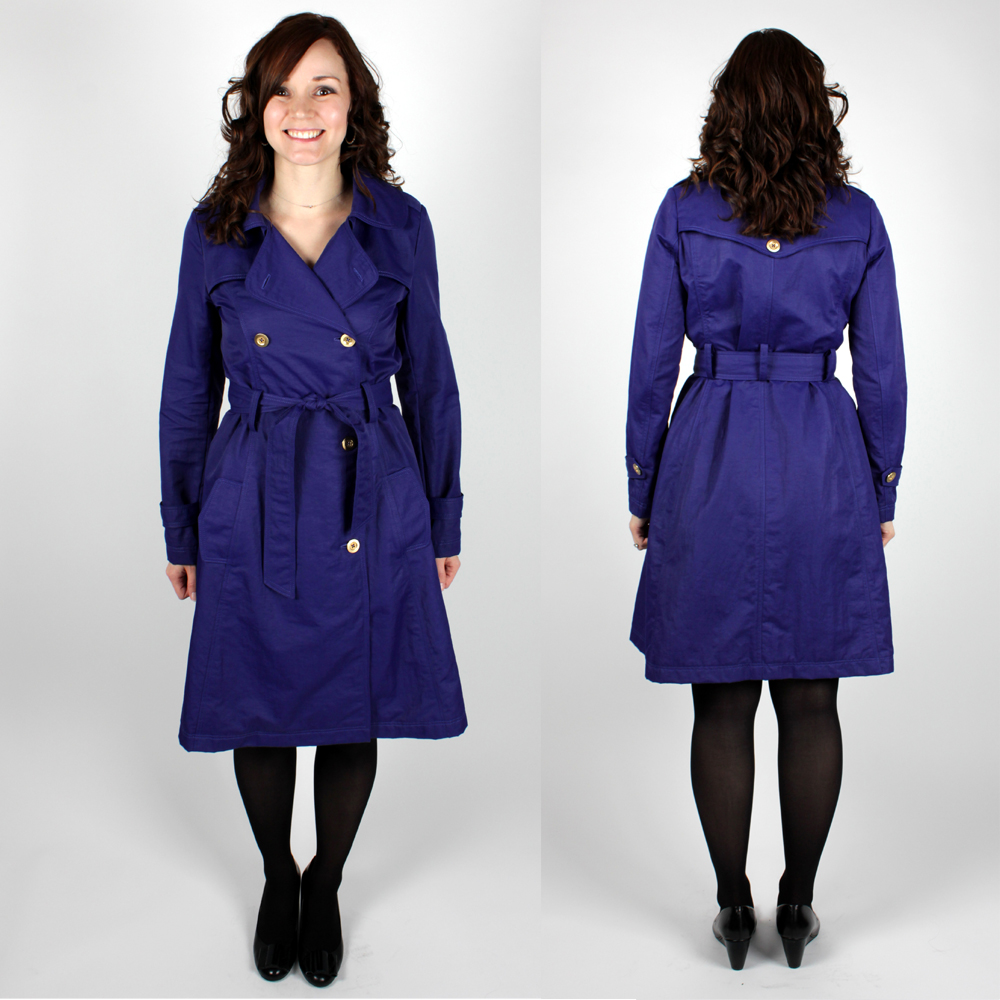 Rounded edges at the collar, flaps and pocket welts are feminine and retro-inspired, for a softer look and a contrast to the military look of a trench coat.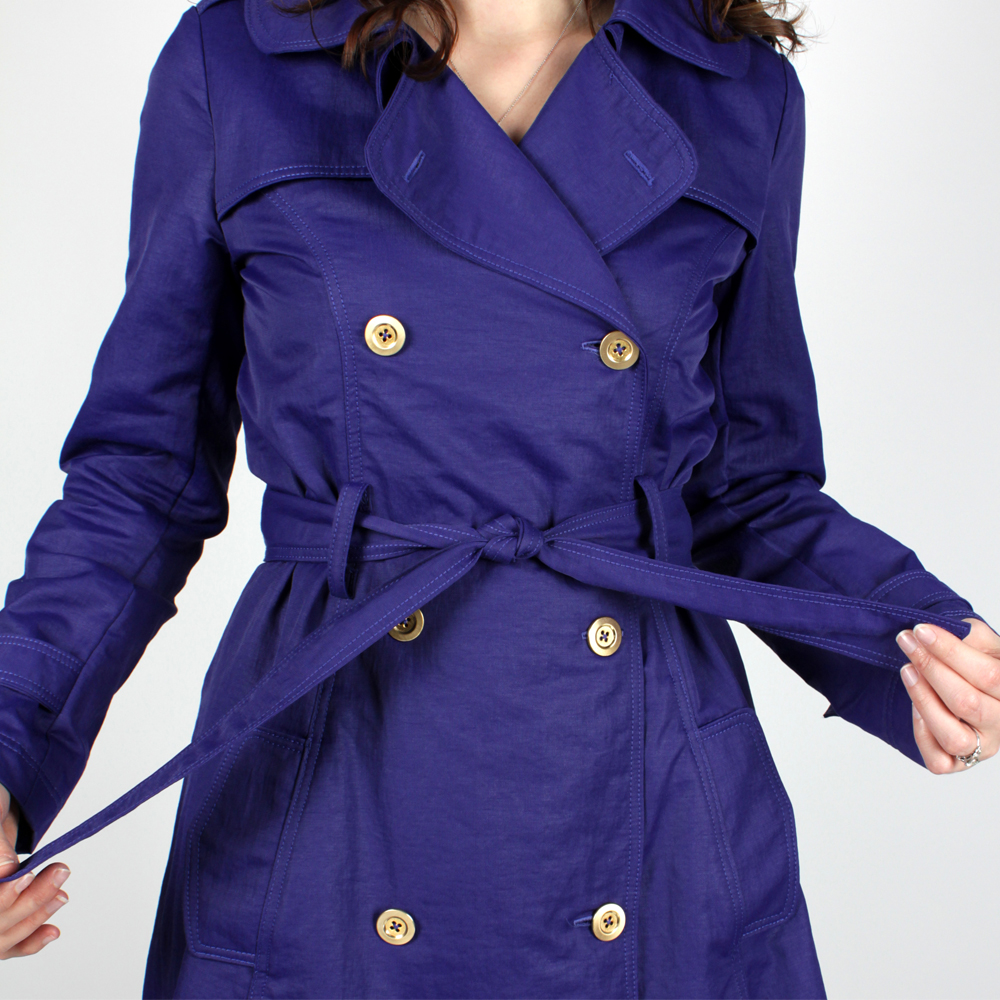 Pockets are placed at the front seams so they don't add any bulk to the hips. In fact, there are no side seams at all, for a very smooth silhouette!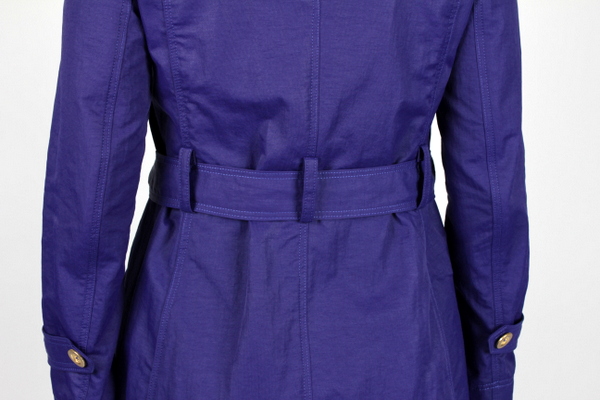 This project may seem intimidating, but I promise it's easier than it seems. In fact, it's a good project if you don't have a lot of time to sew. There are many little pieces to construct – epaulettes, flaps, belt, sleeve tabs – perfect if you only have short bursts of time to sew! Then when you do have a stretch of quality sewing time, all the small pieces will be ready to go!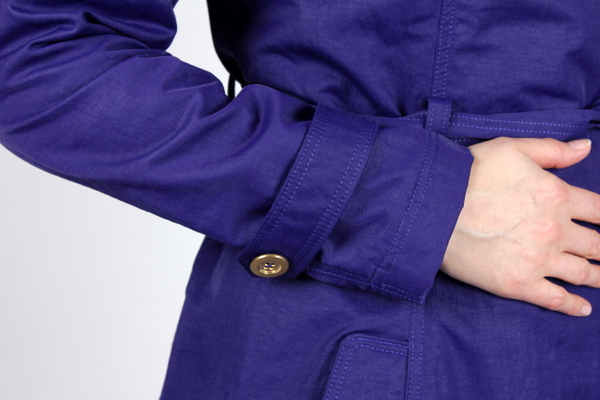 The Robson Coat is unlined, so it's faster to sew and easier to press the finished coat. The seams are finished with bias binding for a clean, professional finish. Choose matching bias tape or pick a bright, contrasting colour like this sample!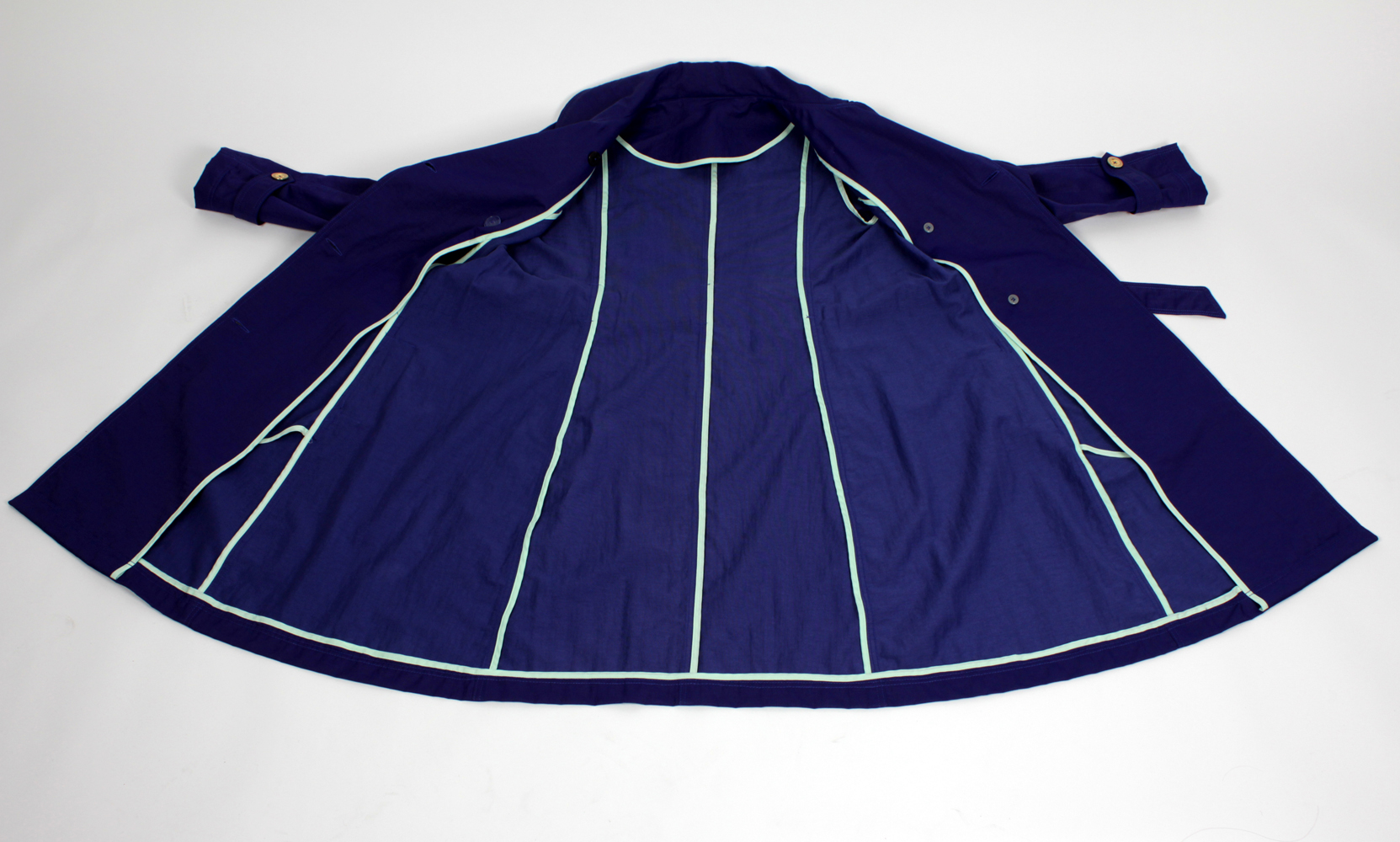 If you're using packaged bias tape, it may be hard to find a perfect colour match. Go with a bright contrast, or make your own bias tape! Wouldn't a striped trim look neat on the inside? Stripes or plaids form diagonal lines when cut on the bias, so you'd have candy-cane striped trim hidden inside your coat. A little touch of fun on a classic, elegant coat!
Robson is named for Robson Street in downtown Vancouver, known for excellent shopping! I can totally picture someone walking down Robson Street wearing this trench, belted over a little black dress and worn with big sunglasses. A great-looking trench coat works with any outfit, from a tee shirt and trousers (Renfrew and Thurlow, perhaps?) or a classy little dress (maybe the Cambie, view A?)
Project Details:
Fabric is from Télio – "Monsoon" 52% Nylon, 48% Cotton
Buttons are from Button Button – gold metal
Bias tape is pre-packaged polyester/cotton double-fold tape in 'Mint' from Fabricland
I love how this pattern turned out! I can't wait to make another version of this coat in a neutral colour. While it won't be right away, I'd love to do a bit of a walk-through of this pattern to convince you it's not as hard as it looks. There are a lot of pieces and a lot of topstitching but it is well worth it for a coat you'll wear forever!
Want to make your own Robson Coat? Get the pattern here. Patterns are in stock and ready to ship. Thanks for your support! Have a wonderful weekend, everyone!