Happy Friday, everyone! Would you like to join a sew-along for the new Hollyburn Skirt? Now's the perfect time! Rachel from My Messings is going to host a sew-along on her blog!
Meet Rachel, and her lovely Hollyburn Skirt: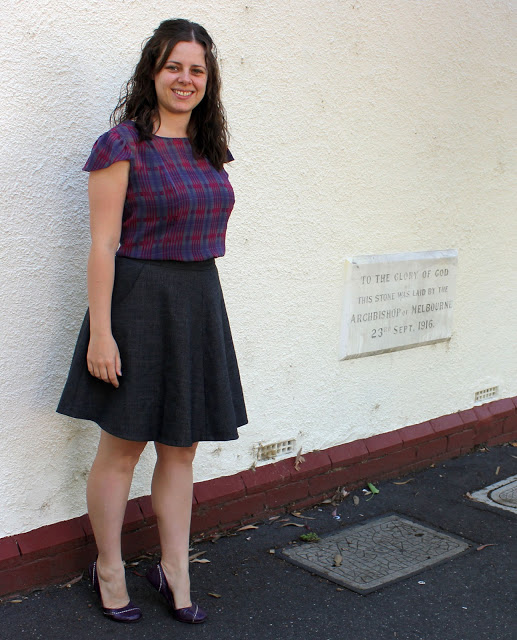 Rachel was a pattern tester for the skirt pattern, and she enjoyed it so much she's planning to make more! (Always a good sign when a second version is immediately planned after sewing the first one. I know that feeling!)
Here's a link to her blog post about the making of her skirt, and another post with more sew-along information. And here's a link to the pattern page if you don't have a copy yet. Thank you, Rachel for organizing this!