Hey everyone! I'm so glad you like the new Cordova Jacket pattern. Hearing the excitement in your comments and tweets about each new design makes all the hard work feel so worthwhile!
By request, here's what it looks like inside out. That emerald green lining looks great, doesn't it?
There's a facing at the back, and at centre front.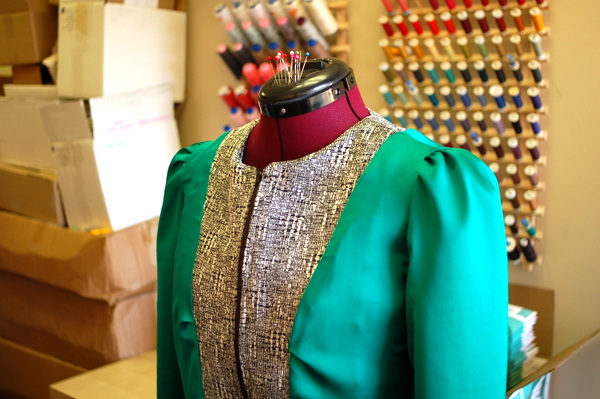 A pleat at centre back in the lining is there to allow for ease. (Picture reaching your arms forward, to give someone a hug. If there's no pleat there's a chance your back lining will rip down the centre seam!)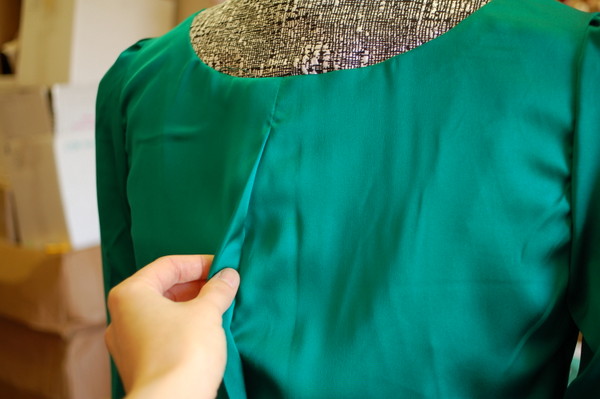 If you rolled up the sleeves, you'd get to see the contrast lining! Something to consider if you like to have your hands free and your sleeves out of the way. I once had a blazer with striped sleeve lining. It looked so great with the sleeves rolled up, I never rolled them down!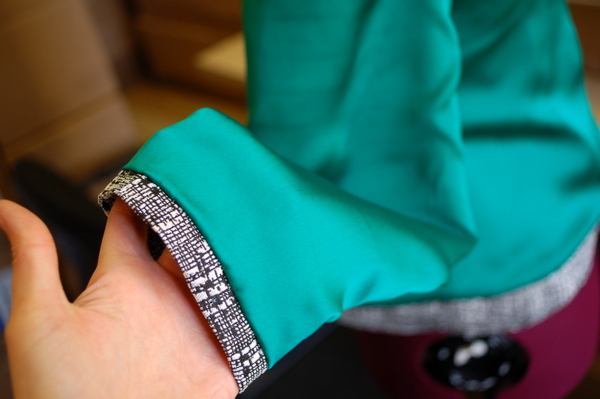 There isn't too much to say about the lining except that it's a great place to use a bright coloured lining fabric. Why not? No one will see it, but it will look fabulous when you hang up your jacket.
Can you see all of the boxes in my office? It's a madhouse in here! Just when I think my office is finally spacious enough, right?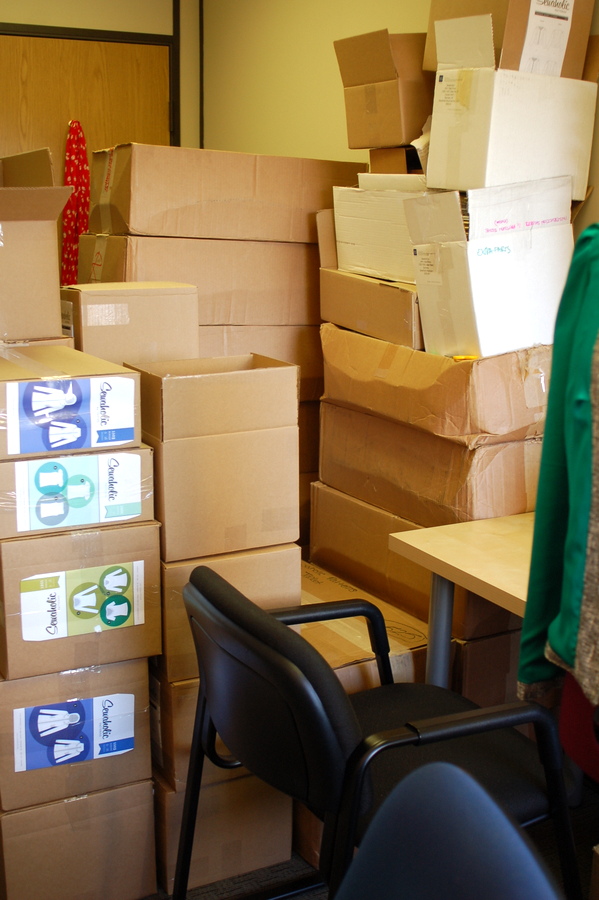 I certainly have my hands full. Must get these patterns assembled so I can get back to sewing!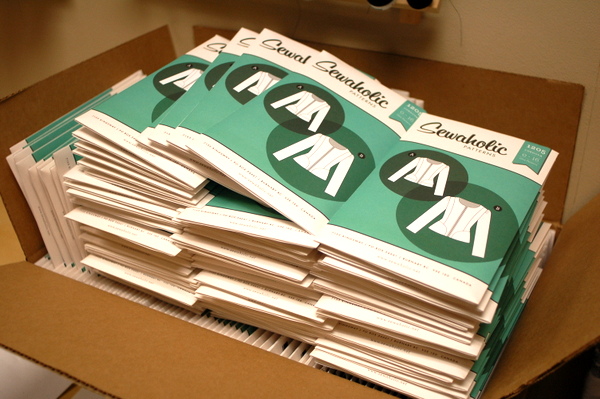 It's good news for you, as many of your favourite patterns are being restocked so we never sell out of a pattern again! (Hopefully.)
Thanks to everyone who's ordered the Cordova Jacket! Your orders are shipping out as soon as I can get them out the door. Remember the mail may be a little slower as we're well into the holiday shipping season.
Thanks for your support. I hope you enjoy sewing up this great little jacket!