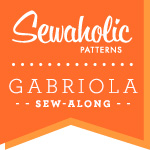 It's the first official day of the sew-along! So far we have talked about style inspiration, we've collected our fabric and materials, cut out our pieces, but we have not done any sewing yet. If you'd like to catch up on all things related to the Gabriola Sew-Along, you can click the badge to the left.
If you missed the schedule and what we've covered so far, here it is folks:
Gabriola Skirt: Styling Inspiration
Gabriola Sew-Along: Let's Talk Fabric and Supplies!
Gabriola Skirt: Grading Between Sizes
Tips for Adding Lining to the Gabriola Skirt
Today: Preparing Waistband, Sewing Yokes
Wednesday, March 19th: Assembling Skirt Panels
Friday, March 21st: Attaching Skirt and Yoke Pieces, Preparing for Zipper and Waistband
Monday, March 24th: Sewing Center Back Zipper
Wednesday, March 26th: Attaching Waistband to Skirt
Friday, March 28th: Finishing Inside of Waistband
Monday, March 31st: Hemming Skirt, Attaching Button or Hook and Bar
So let's begin with some super easy prep – we are going to iron our fusible/interfacing onto our waistband piece.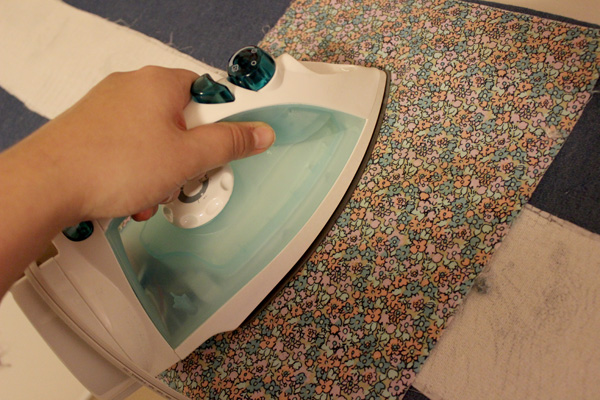 Some notes about this; I always use a press cloth when I'm ironing interfacing. If I don't, my iron will get gunky! You want to press your iron down onto each section of your piece, holding it there for 10-15 seconds, then lift your iron and put it down in the next spot. Don't drag your iron across the piece – it could warp your waistband or move the interfacing! Once I am done I do a little scratch test on the edge of my interfacing. Is it really stuck on there? If not, go at it again with that iron.
Once we are finished with ironing the interfacing onto the waistband, I recommend checking this finished piece with the original pattern piece. Heat and glue can do funny things. Pieces can shrink or stretch, which will leave us scratching our heads later on when we are attaching our waistband to our skirt! So let's be extra sure that our piece is still the same size. Now we can put our waistband piece aside until later on.
A note about lining: we've had some readers ask about how to add a lining to this skirt. I'm happy to cover this during the sew-along! For now, you can cut pieces 1-7 out of lining fabric (everything except the waistband), and assemble your lining as you go, in the same way we are assembling the skirt shell. There will be a post a bit later on about how to attach the lining to the skirt, we'll do it right before we attach the zipper.
Now let's grab our yoke pieces!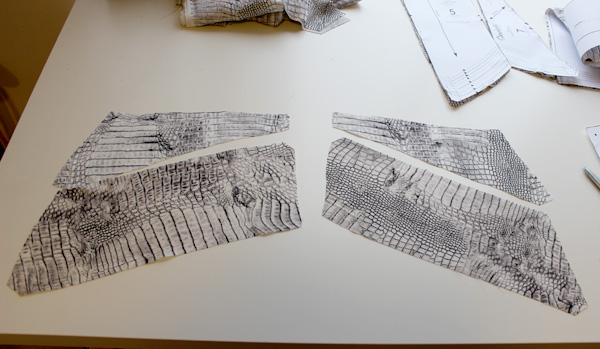 Let's work with our front yoke and front top yoke pieces first, pieces 4 and 6.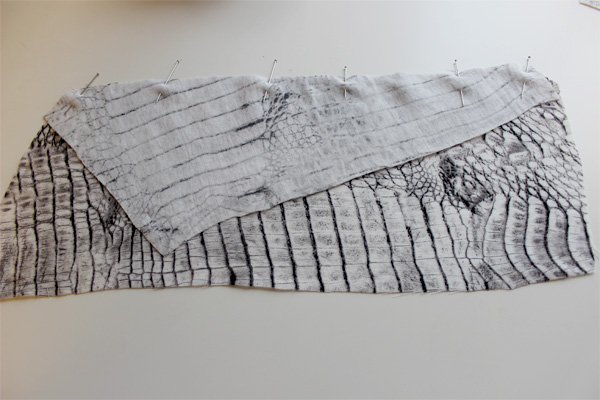 Lay your top yoke on top of your yoke piece, right sides together, and pin along the joining edge. I used a lot of pins because some parts of these pieces are on the bias, so I want everything to stay put.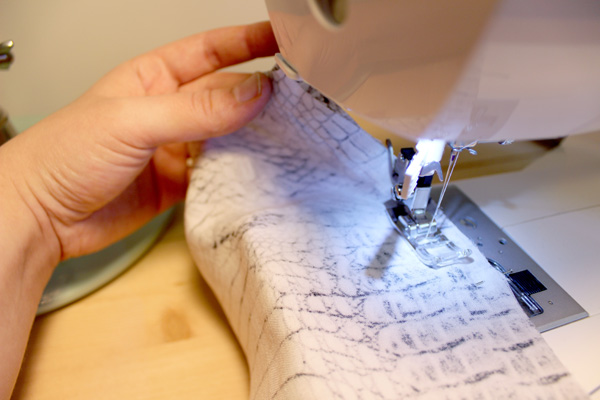 Let's sew along this edge, at our usual 5/8″ (1.5cm) seam allowance. Next finish your seam allowances separately, and press this seam open.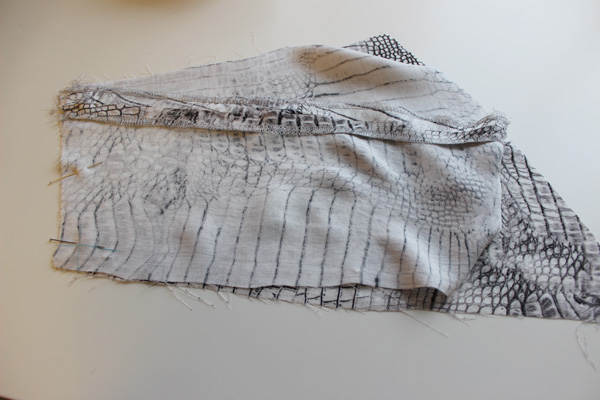 Now let's pin along the center front seam, with the ride sides of the fabric facing eachother, and sew this seam, stopping at 5/8″ (1.5cm) from the bottom edge. See there, I've marked that point with chalk so that I remember to stop sewing! Finish your seam allowances separately, and press this seam open.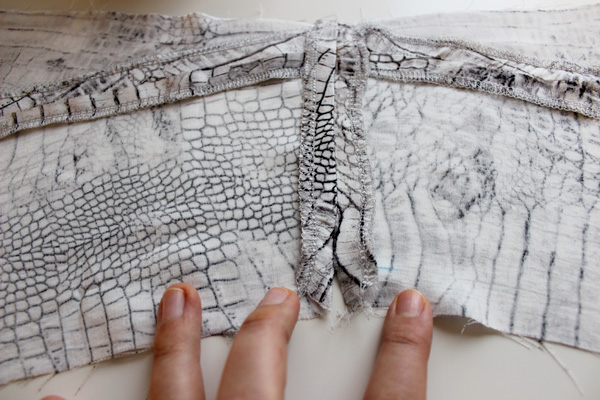 See how we've left the bottom open here? This will help us later on when we are attaching our skirt to the yoke panel, it will give us a perfect corner.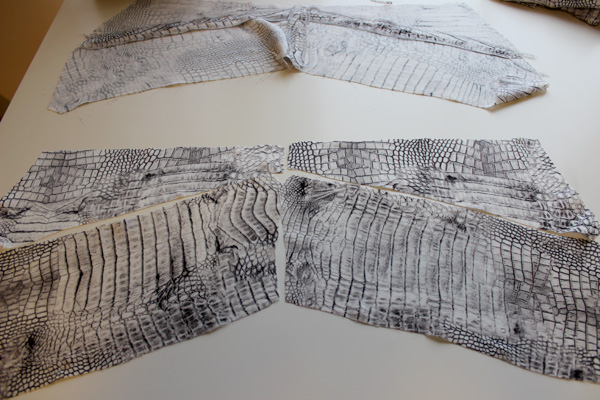 Now grab your back yoke and top back yoke pieces, 5 and 7. Let's repeat the same steps as we did for the front, except don't attach them at center back. So lay your top back yoke piece onto your back yoke piece, right sides together, pin in place along joining edge, sew this seam, finish seam allowances, and press open. We're not attaching the right and left side together this time, because we will have a center back zipper going in later on!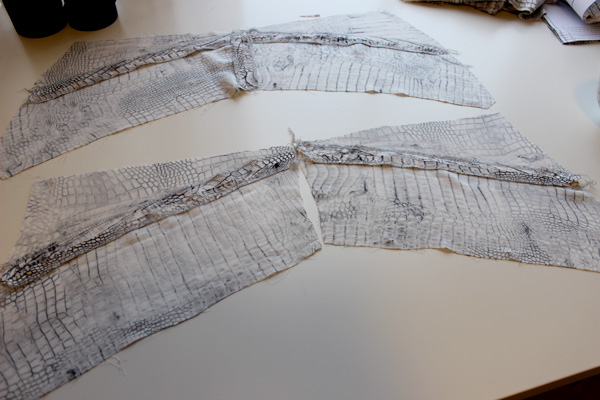 There you have it! Our yoke pieces are ready to go, and this is where we will stop for today! On Wednesday we will pick this up again and sew our skirt panels together.
Remember, if you have any questions leave them for me in the comments. Happy sewing everyone!