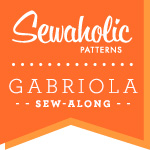 Hi everyone! Another sewing day today for the Gabriola Sew-Along. We're definitely in the home stretch now. Today we get to attach the waistband to the skirt!
Feel free to click the badge to the left to catch up on all things Gabriola Sew-Along, and here is everything we've covered so far:
Gabriola Skirt: Styling Inspiration
Gabriola Sew-Along: Let's Talk Fabric and Supplies!
Gabriola Skirt: Grading Between Sizes
Tips for Adding Lining to the Gabriola Skirt
Gabriola Sew-Along #1: Waistband and Yokes
Gabriola Sew-Along #2: Assembling Skirt Panels
Gabriola Sew-Along #3: Attaching Skirt and Yoke Pieces, Preparing for Zipper and Waistband
Gabriola Sew-Along #4: Sewing Center Back Zipper
Today: Attaching Waistband to Skirt
Friday, March 28th: Finishing Inside of Waistband
Monday, March 31st: Hemming Skirt, Attaching Button or Hook and Bar
So let's get started!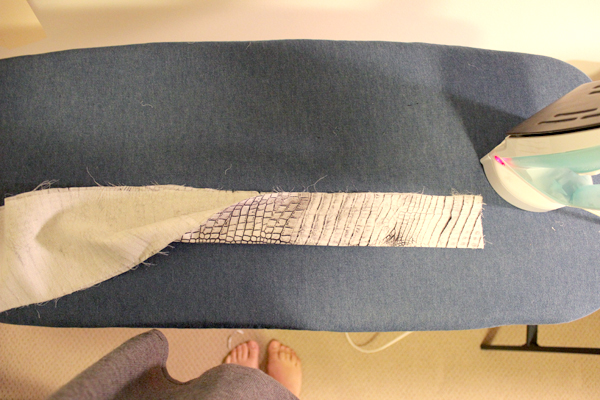 First we're going to press our waistband in half, wrong sides together, lengthwise as shown.
Then we're going to press up the long un-notched raw edge by 5/8″ (1.5cm).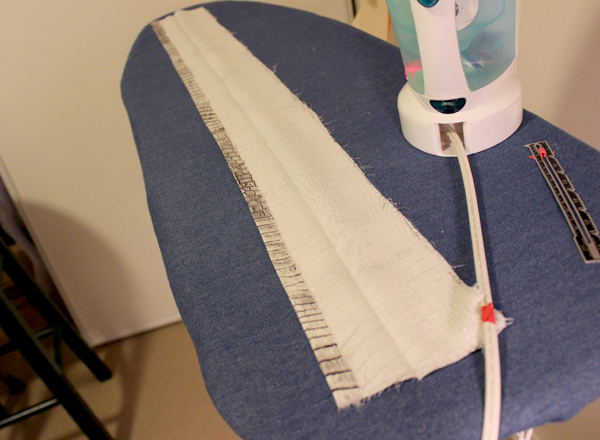 Like so! All along the edge. Next we  pin our notched waistband edge along the waistline of the skirt, matching the notches. I missed a photo of that, sorry! You can refer to the diagram in step 12 of the instructions. There are notches at the edge of the waistband, line up those notches with the finished edge of the center back opening.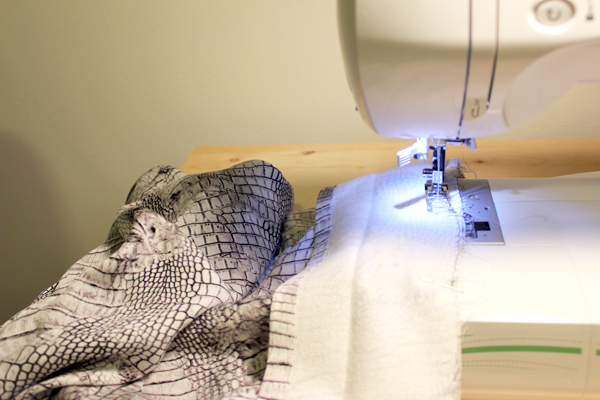 Now let's sew along this edge at the usual 5/8″ (1.5cm) seam allowance.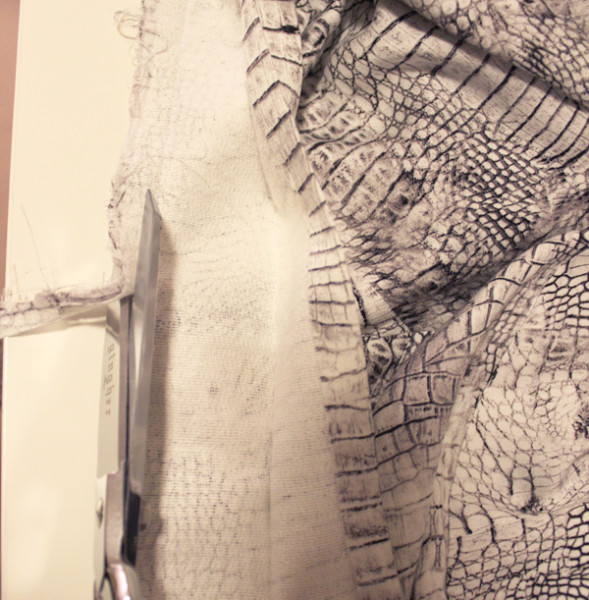 Next we need to trim down our waistband seam allowance. Don't trim too much, I usually don't trim down to less than 1/4″  (6mm).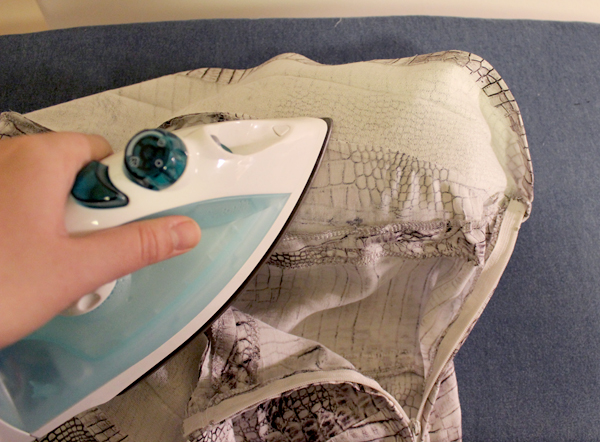 Now we're going to press this seam allowance up. I usually use a tailor's ham for this portion, just because it gives me a bit more control to press small areas at a time.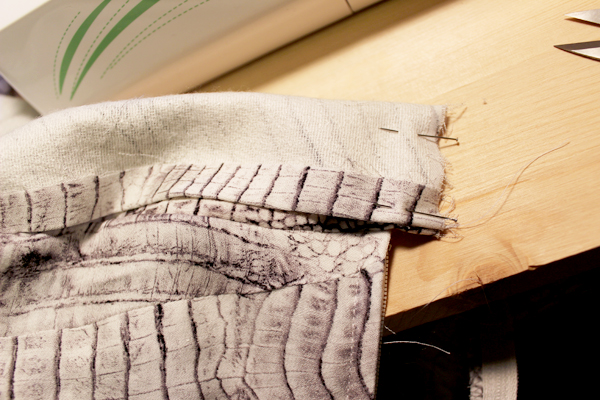 Because we have pressed up our unnotched edge, and pressed our waistband in half, it's easy to see the fold line here. So we want to fold back our waistband, right sides together, and pin along the short ends. Pin the pressed seam allowance up to keep it in place.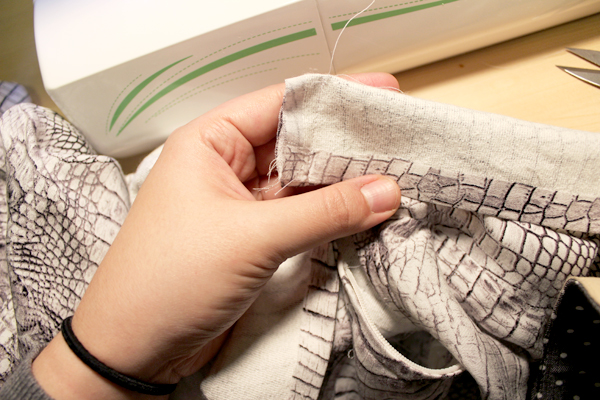 Sew across, at 5/8″ (1.5cm) from the edge. Make sure you're not taking too much of a seam allowance and sewing in line with the zipper edge. There will be a bit of an overlap in the waistband for our closure. Repeat on the second side.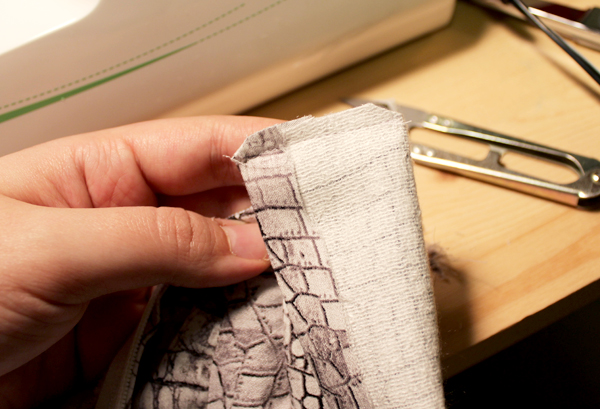 And lastly let's trim down our seam allowance like so! Now we can turn our waistband right side out.
On Friday we'll do some hand sewing, and I'll talk about some other finishing options for our waistband. In the meantime, be sure to let me know if you have any questions. Happy sewing everyone!