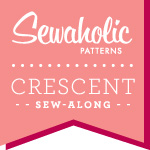 Hello Sew-Alongers! Time for another sewing step on our Crescent Skirts.
After gathering the skirt front and back, there's just one more step before we can move on to our waistbands. Today we'll take our Skirt Front and attach it to the Skirt Back pieces.
I'll show you how to sew up the sideseams and how to finish them using French seams. How does that sound?
Need to catch up? Here are all the previous posts!
Looking back at the list, it's impressive to see how much information we've covered already! Lots of tips and tricks to apply to any skirt project in the future, too.
Let's get started! We're going to proceed for making French seams, so if you're NOT sewing French seams, follow the sewing instructions. Your panels will look somewhat like this – pin the sideseams, sew them, and finish the edges.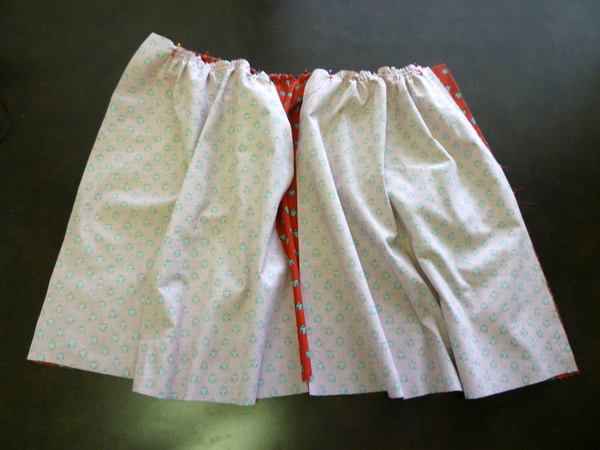 If you ARE sewing French seams, follow along! Grab your Skirt Front, and lay it down on your table, right-side up. (Red-side up in my case!)
Sorry for the blurry photo – it's the best one that illustrates the wrong-sides together!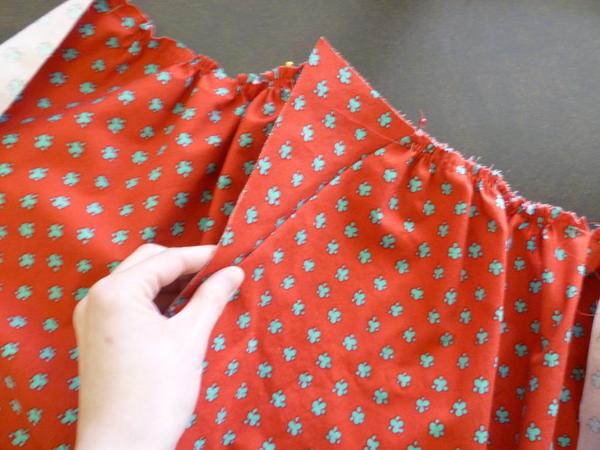 Pin Skirt Back to Skirt Front along sideseam, WRONG SIDES TOGETHER. This is going to feel so wrong! It's going to turn out just like our pocket bag did, with a lovely finished edge. Trust me!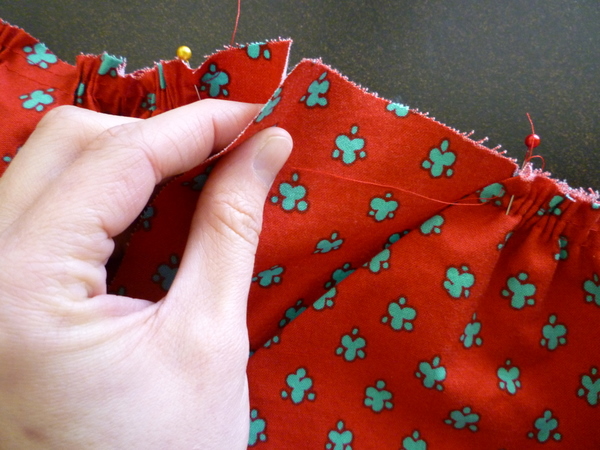 Line up the edges and pin together the whole seamline, from top to bottom.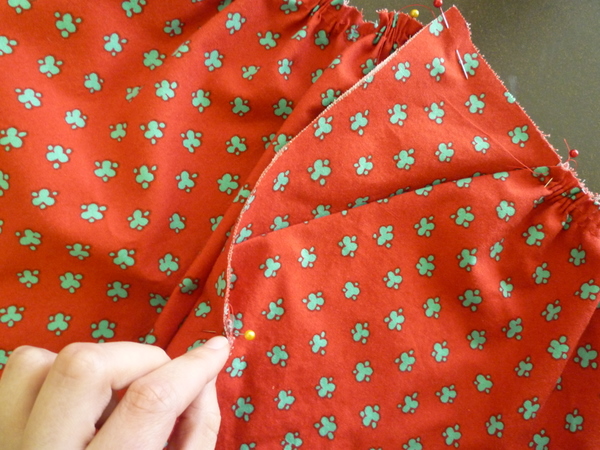 Sew the sideseams, taking a 1/4″ (6mm) seam allowance.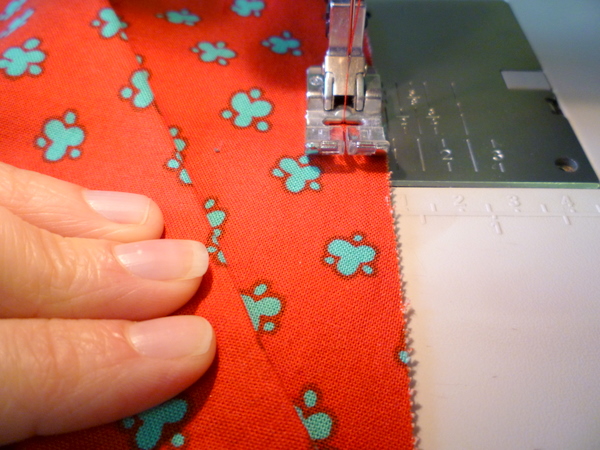 Backstitch at both ends.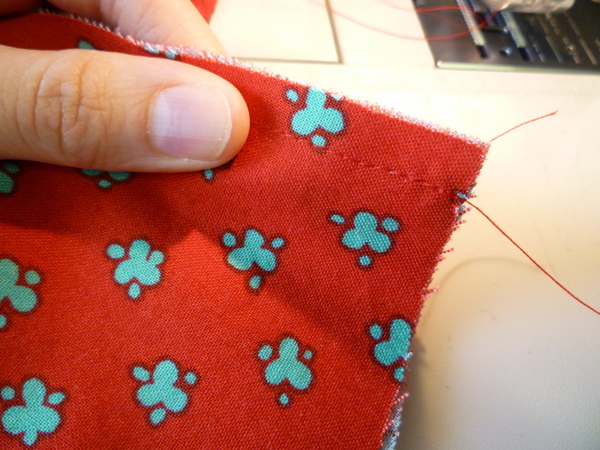 Trim seam allowance to 1/8″ (3mm) or if it's easier to think of it this way, trim the seam allowance in half.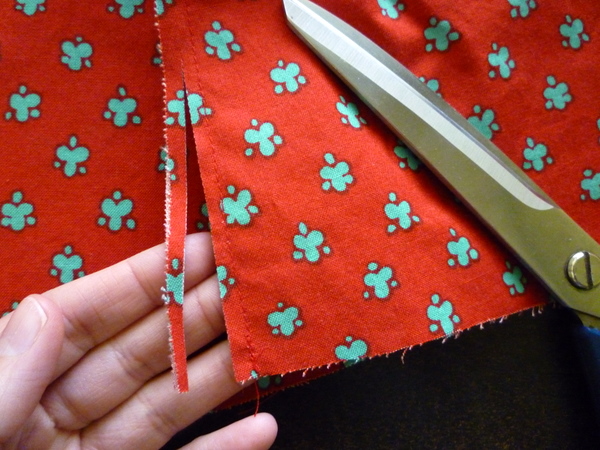 Press your tiny seam allowance towards the back. I'm pressing it over a seam roll, but you can press it flat if you don't have one.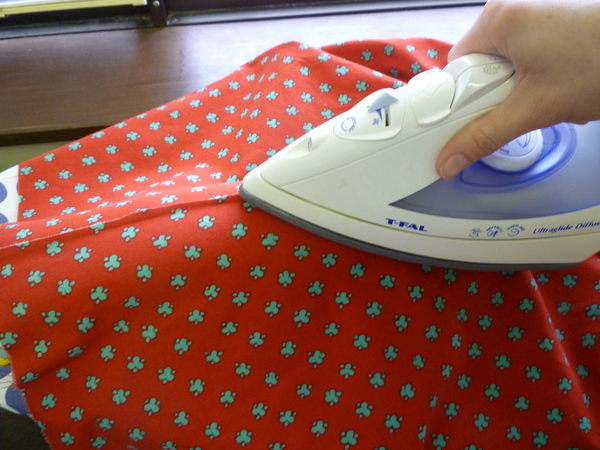 To make sure we didn't press any ridges into our seam, turn the skirt over and press the other side, too. Make sure the seam allowance is pressed as open as it can be.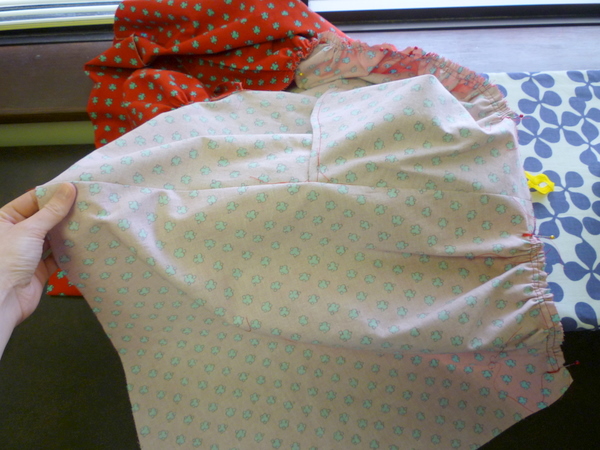 Now, pinch your seam allowance along the fold, as shown. You want the seamline to be at the exact centre of your fold, not rolling to one side or the other.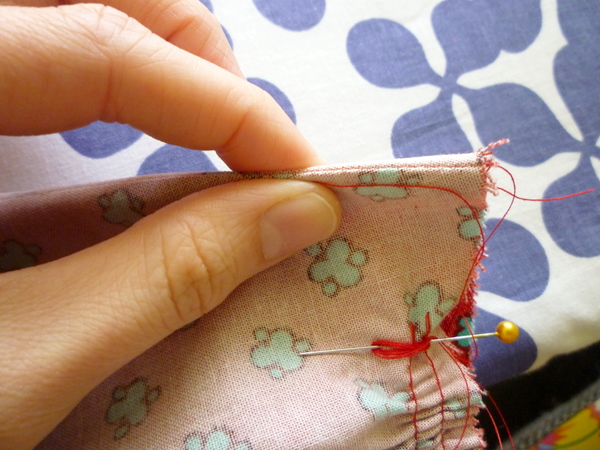 Press this fold flat, rolling it out as you go.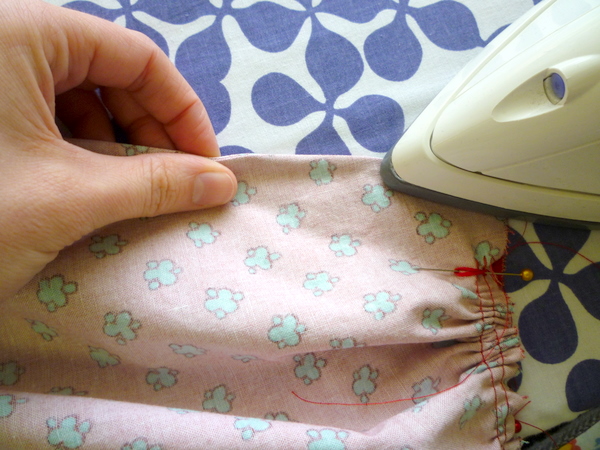 Look how flat it is! I think this photo is cool. See how the seamline is centred on the fold line?
We're nearly done! Take the skirt to the sewing machine, and stitch 1/4″ (6mm) from the fold line.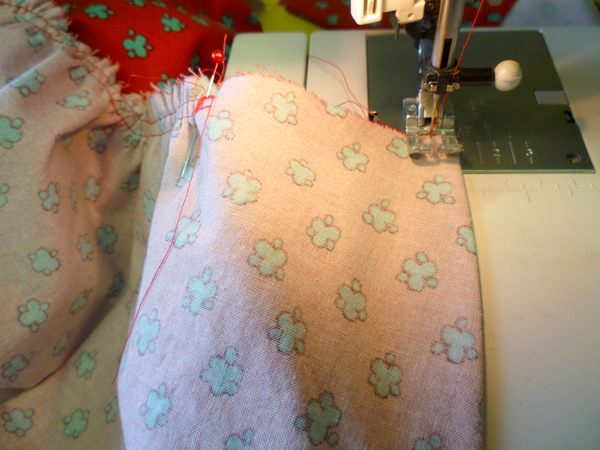 Our French seam is done! Press this seam towards the back.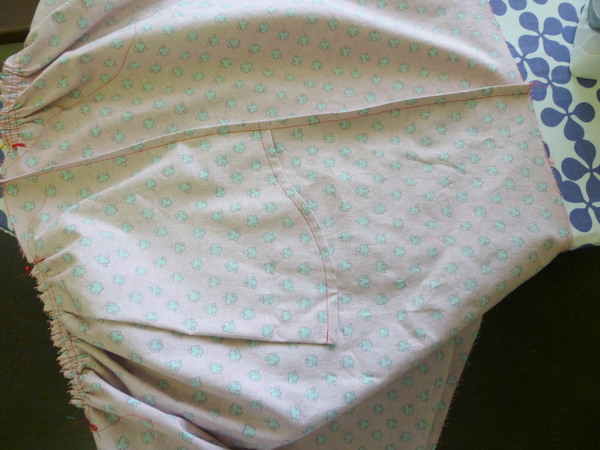 Here's what it will look like on the inside when both seams are done, French-style:
Doesn't that look tidy and professional? It's even nicer than serging, I think!
Any questions? How many people are going to French-seam their skirts now that you've seen how easy it is to do?