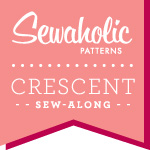 Hi Sew-Alongers! How's everything going?
Are your patterns all adjusted and ready to cut out? Have you cut out your fabric yet? Do you have all your fabric and supplies ready to go?
In the next Sew-Along post, we'll start sewing!
It's time to finish fitting the muslin, make the changes to the pattern pieces, and cut out your Crescent skirts from the real fabric.
Our Pre-Sewing Checklist:
If you haven't yet, pre-wash your Crescent Skirt fabric.
Fit your muslin and make any changes to the pattern pieces.
Cut your Crescent Skirt fabric.
Cut interfacing for all Waistband and Waistband Facing pieces (6, 7, 8, 9, 10)
If you used your real zipper in your muslin, rip it out.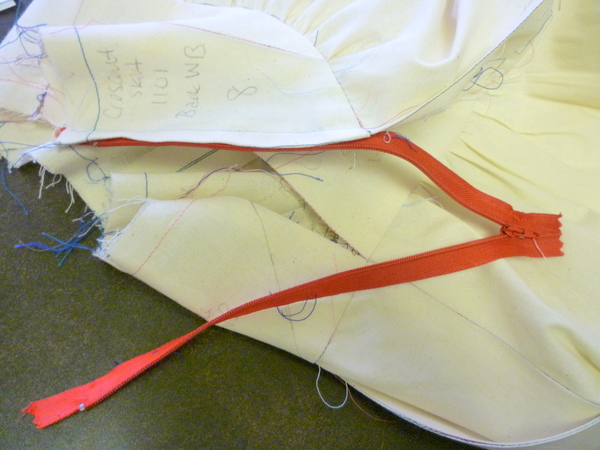 Any questions so far? Here are a couple of questions that have come up so far:
Is it too late to join the Sew-Along?
Definitely not! Pick up a copy of the pattern, choose your fabric, and jump right in! Here are links to all of the posts so far:
Catch up at your own pace, these posts will be up for your reference forever! If you have any questions, take a quick read-through to see if your question has already been asked and answered. If not, leave a new comment and I'll get back to you!
Do we have a Flickr Group?
Yes! Keep on adding your photos to the Sewaholic Patterns Flickr Group. Click here for the link, anyone is welcome to join and add photos of their Crescent Skirts and Pendrell Blouses!
When's the next pattern coming out?
It's not Sew-Along related but I have been asked a few times! I have a fantastic design planned for the next pattern. I think you'll like it – it's an easy sew, and it's perfect for summer! That's the only clue I'm giving you.. for now. Sign up for the mailing list (here's the link) if you're not already on it, to be first to know!
Have I missed any of the questions? How's the pace so far? Anyone still needing help or feeling lost? Please leave a comment and we'll get you all caught up. We'll start sewing early next week.
Have a lovely weekend, everyone!