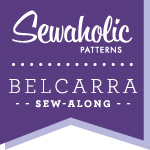 Happy day before Friday! You can click the badge to the left to see all of our Belcarra sew-along posts so far. Here is a recap of what we have already covered and what is coming up:
Belcarra Blouse: Inspiration and Modification Ideas
Belcarra Blouse: Fabric Suggestions
Belcarra Blouse: Choosing Your Size, and FBA Tutorial
Belcarra Blouse: FAQ, and How To Narrow the Neckline
Belcarra Sew-Along #1: Preparing and Cutting your Fabric, Gathering Supplies
Belcarra Sew-Along #2: Sewing the Pocket, Sewing Sleeve Tucks
Today: Attaching Sleeves, Sewing Shoulders and Side Seams
Friday, May 30th: Neck Binding
Tuesday, June 3rd: Attaching the Sleeve Cuff/Band
Friday, June 6th: Hemming our Blouses
We're going to see our Belcarra blouses really take shape today, after just a couple of steps. Let's get started!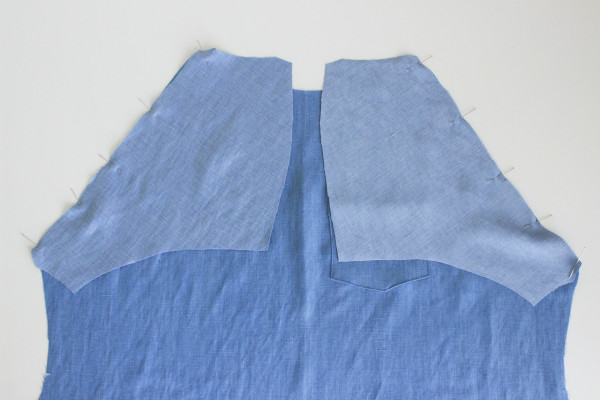 First let's sew our front sleeves to our front bodice. This seam is on the bias so be careful not to over-handle it, and not to stretch it while pinning or sewing. Start by pinning the seam, right sides together.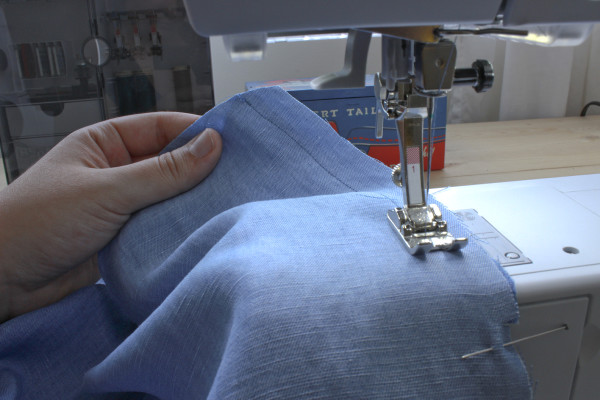 Next sew the seam, at the usual 5/8″ (1.5cm) seam allowance.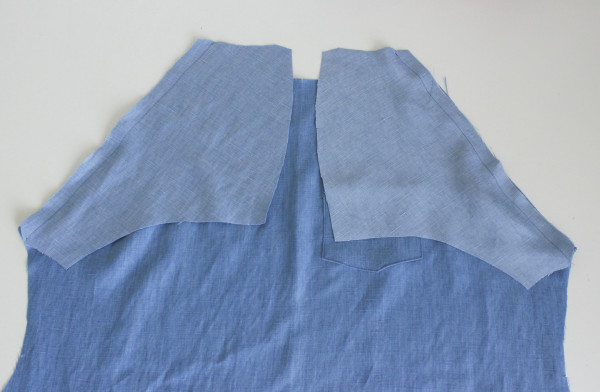 Repeat for the other side so both front seams are sewn.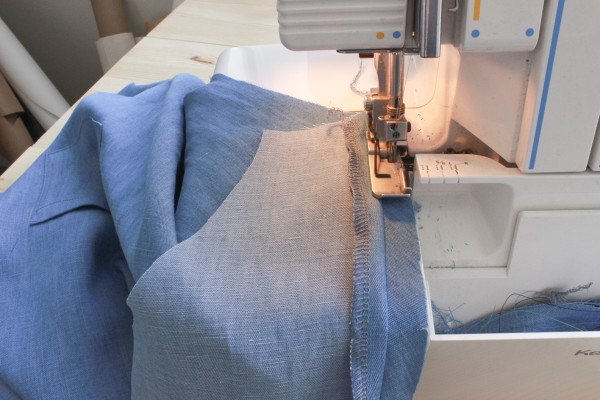 Time to finish the seam allowance. Finish them separately because we will be pressing all of our seams open. You could have done this before sewing, but I'm opting to do it after I've sewn my seam because I don't want the overlock to stretch out my fabric. This way the seam is already sewn, so I don't have to worry if the edge stretches a bit. You could also zig-zag or pink your raw edges to finish them.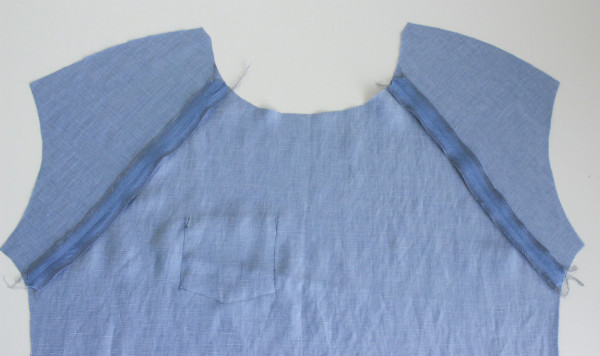 Press these seams open.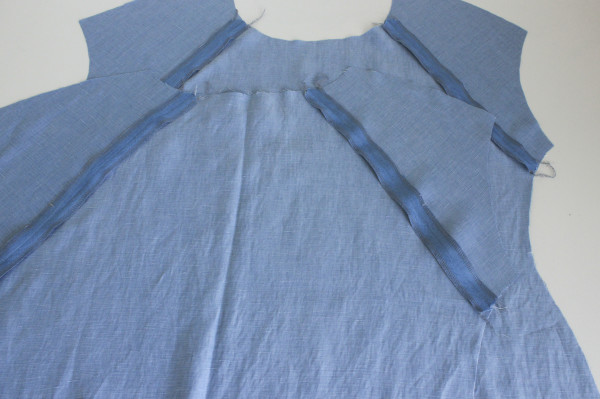 Repeat these exact steps for the back sleeves and bodice.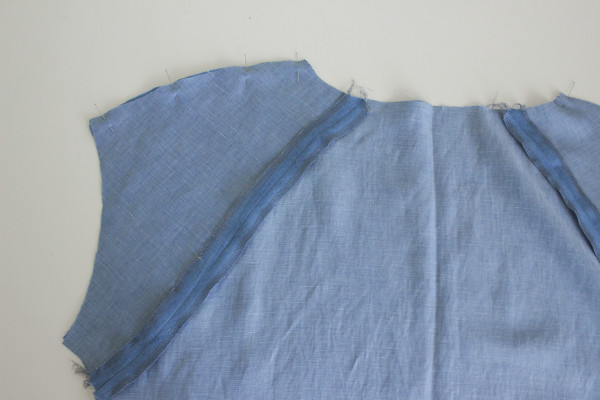 Now let's pin our back to front, right sides together, along the shoulders.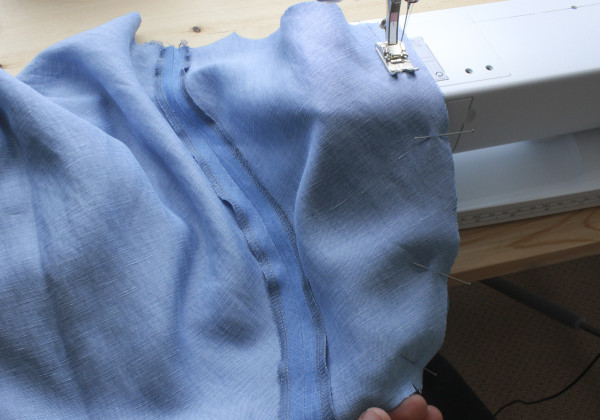 Sew the shoulder seam, and then finish the raw edges separately with your preferred method (mine will be overlocked).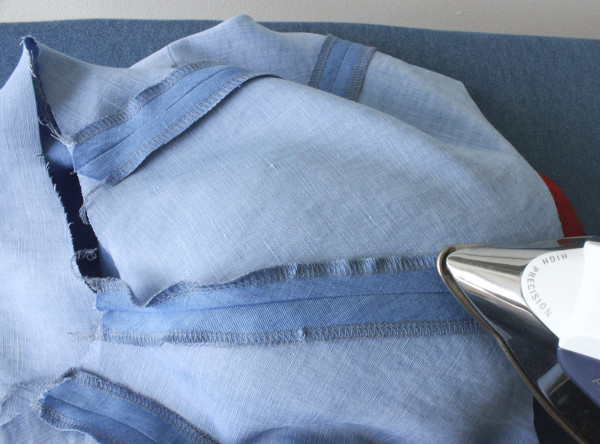 Press this seam open!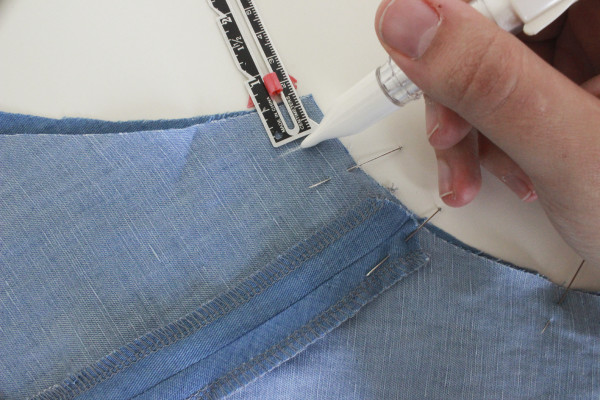 Now for the side seams. Pin front to back along side seams, right sides facing. I am going to make a mark 5/8″ (1.5cm) from the end at the armhole. This is where I am going to start sewing. Leaving this 5/8″ open will make it much easier to sew in our sleeve cuffs later on – trust me!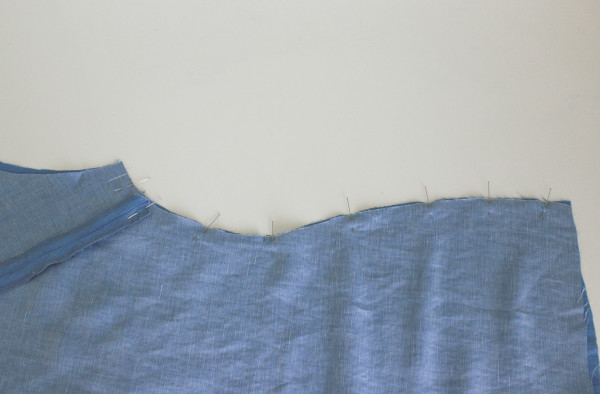 So we have our marking at the armhole, and the rest of our side seam pinned. Make sure that your front and back is lined up nicely at the sleeve seam.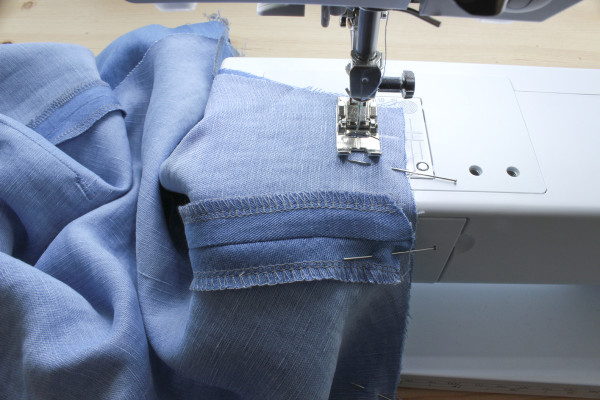 Now we can sew the side seams.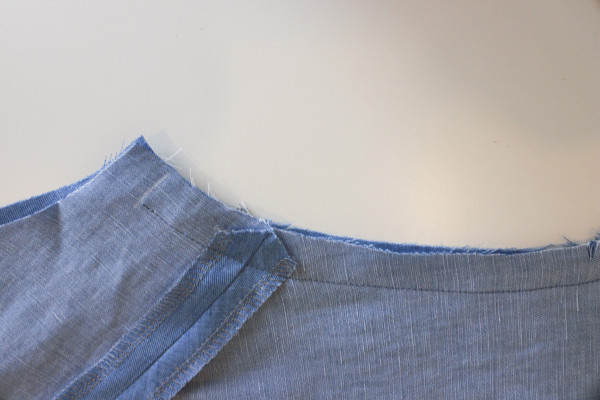 Remember to leave that opening at the underarm!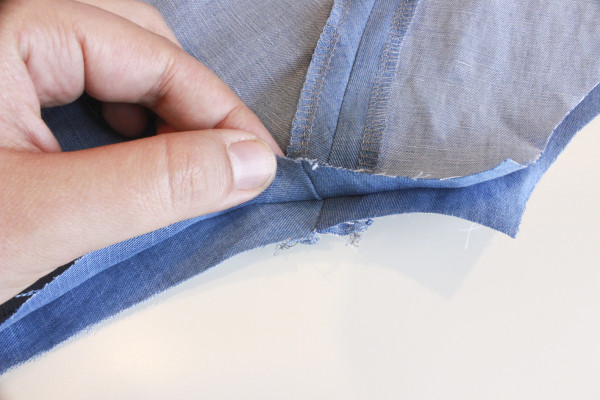 Double check to make sure your sleeve seams are nicely lined up. With a simple blouse, little details like this make a difference!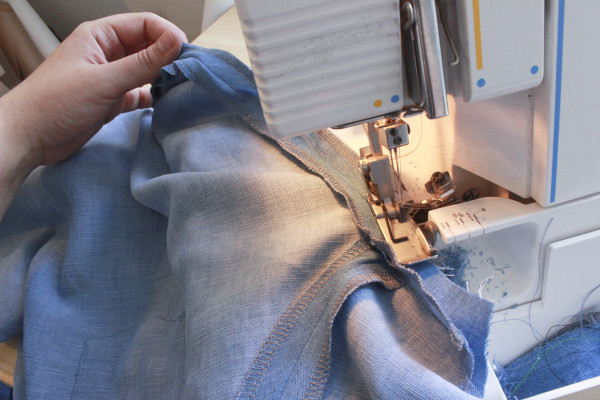 Now we can finish our seam allowance. You may want to trim off a bit of your seam allowance here, so that when you press this seam open, it lays nice and flat. I didn't and mine is just fine because cotton is pretty pliable when you use steam, but it will depend on your fabric, if it's a stiff fabric, or synthetic, then trimming your seams would be a good idea.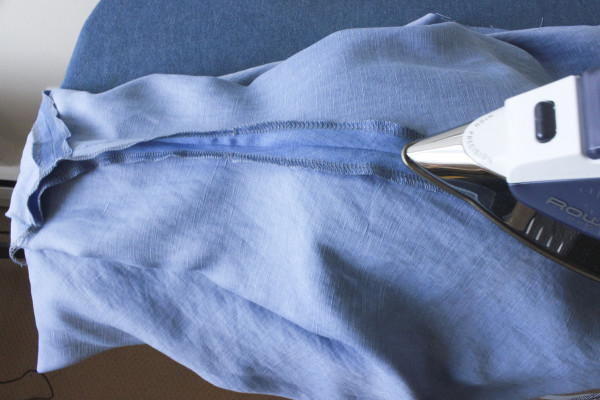 Press the side seams open.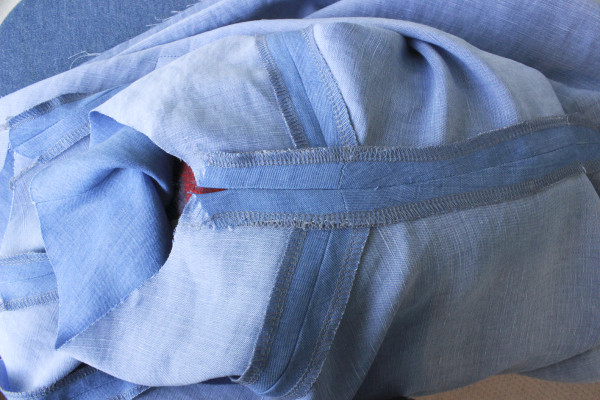 Here's a close up of the opening, I'm pressing the seam allowance back at the opening too.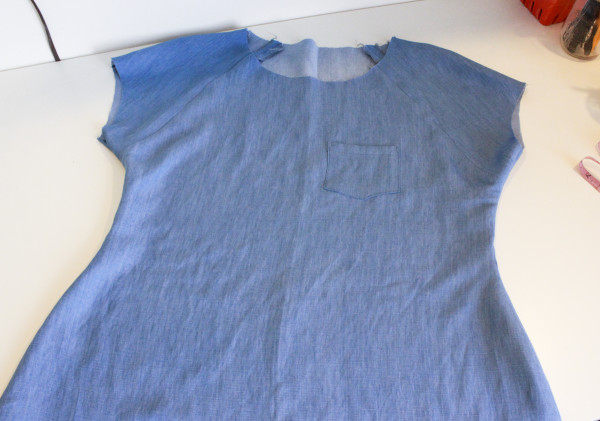 And look, it's beginning to look like a blouse! You can try it on at this point and check to see how it fits. Remember the sleeves will get longer not shorter since we aren't hemming them, we are adding cuffs. Now is a good time to take it in at the side seams if it's a bit too loose, or even let it out a bit if needed (the nice thing about generous 5/8″ seam allowances!).
Tomorrow, we're already on to neck binding. How is everyone's progress coming along? If you have any questions, don't be shy to ask me in the comments!
P.S. Check back later today on the blog, we have something fun planned for this sew-along that I am excited to share with you!