Before we put in the zipper in our Lonsdale Dresses, we'll need to finish the edges somehow. If you have a serger, this step is easy! If not, here is a really tidy, clean way to finish off your centre back seam allowances. You can zigzag, you can turn-and-stitch, or you can bind the edges – which is what I decided to do!
You'll need:
Seam binding – twice the length of your seam
First, press the creases out of your seam binding if it's been wrapped around a piece of cardboard for a long time! Fold the seam binding in half lengthwise and press.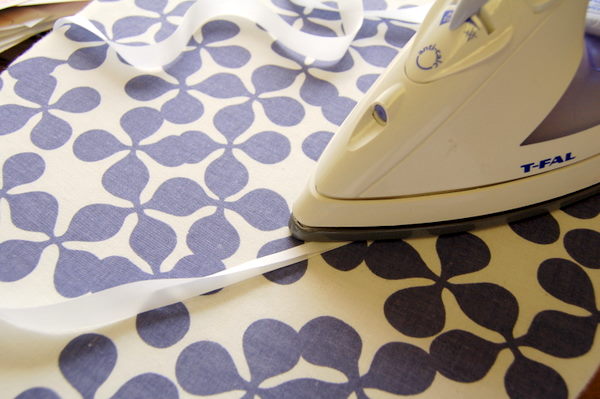 Wrap the seam binding around the raw edge, pushing the fabric into the fold as far as it will go. Pin in place.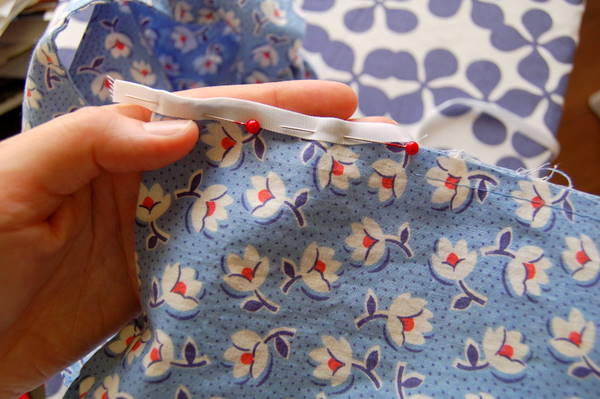 At the top end, fold under the seam binding as shown. I have about half an inch of extra seam binding that I've folded to the back. We'll stitch this down when we sew the binding on!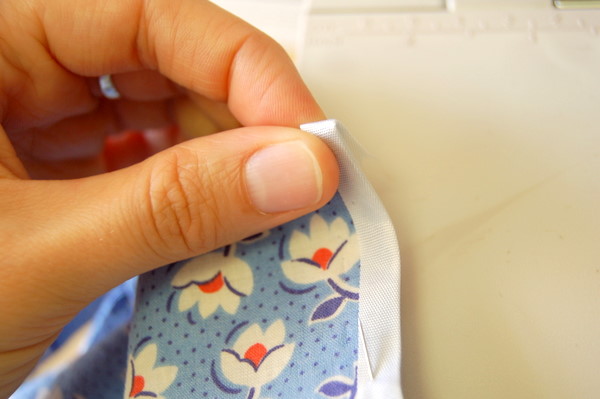 Take your work to the sewing machine and sew close to edge of binding.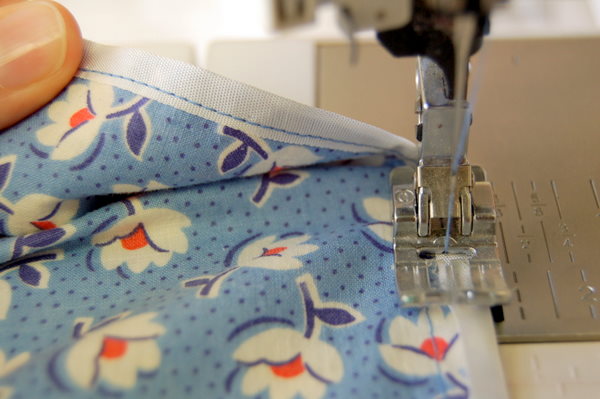 It's better to be a little farther away from the edge, and catch both sides of the binding, than to be super-close to the edge. It shouldn't be hard to do if you've pressed your binding in half evenly! As long as you've folded it down the middle it should catch on both sides.
Repeat with the other side. I found it easier to sew 'backwards' – with the work on the right side of my machine – instead of working from the bottom up.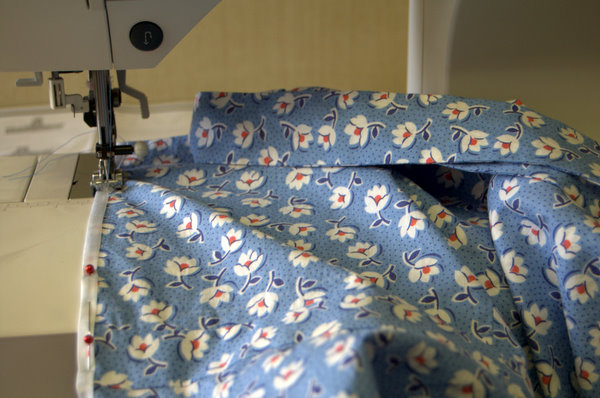 Look how nice our bound edge looks!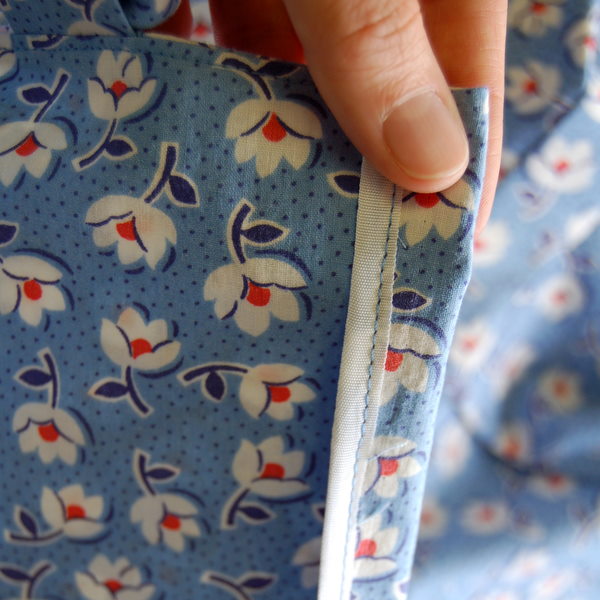 This is a pretty and sturdy edge finish. If we ever need to alter this dress, take it in or let it out along the centre back seam, this edge finish will hold up and stay strong.
I'll be back with Sewing the Zipper later today!