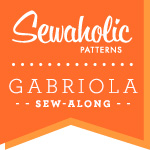 TGIF, am I right? We're almost halfway through sewing our Gabriola Skirts.
As per usual, click the badge to the left for all thinks related to the Gabriola Sew-Along. Here is a recap of what we've covered so far, and what you can look forward to!
Gabriola Skirt: Styling Inspiration
Gabriola Sew-Along: Let's Talk Fabric and Supplies!
Gabriola Skirt: Grading Between Sizes
Tips for Adding Lining to the Gabriola Skirt
Gabriola Sew-Along #1: Waistband and Yokes
Gabriola Sew-Along #2: Assembling Skirt Panels
Today: Attaching Skirt and Yoke Pieces, Preparing for Zipper and Waistband
Monday, March 24th: Sewing Center Back Zipper
Wednesday, March 26th: Attaching Waistband to Skirt
Friday, March 28th: Finishing Inside of Waistband
Monday, March 31st: Hemming Skirt, Attaching Button or Hook and Bar
Today we'll start with the back. So grab your back panels and back yoke pieces.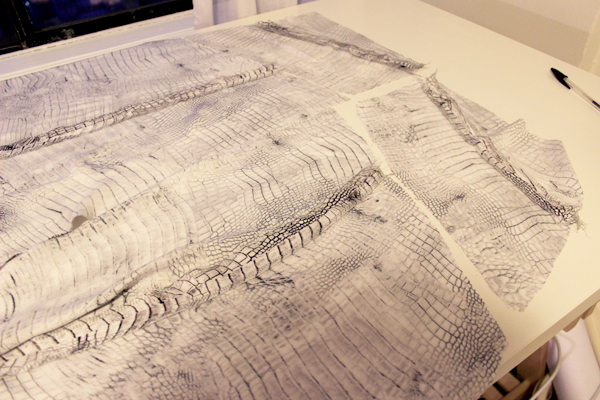 There they are. We still have not sewn our center back seam. That we'll save for Monday when we sew in the zipper!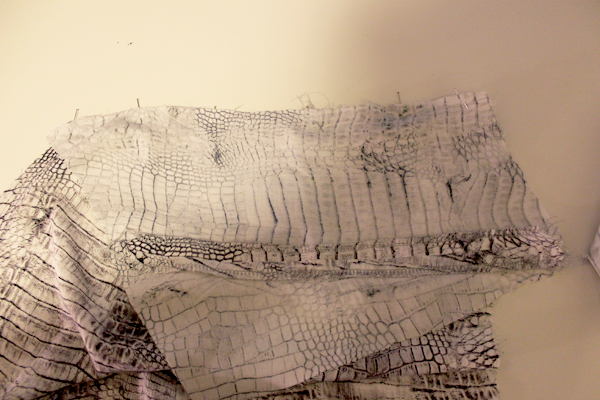 Okay start by laying your back yoke piece over your back panel piece, right sides together. Here I started with my left sides. Pin along this edge, and then sew at 5/8″ (1.5cm) seam allowance.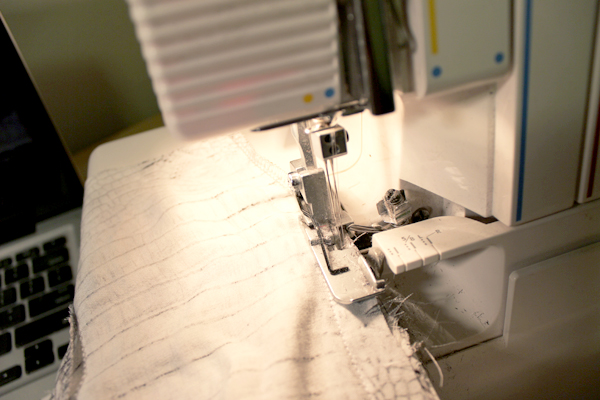 Finish your seam allowance. We are finishing the seam allowance together this time, not separately.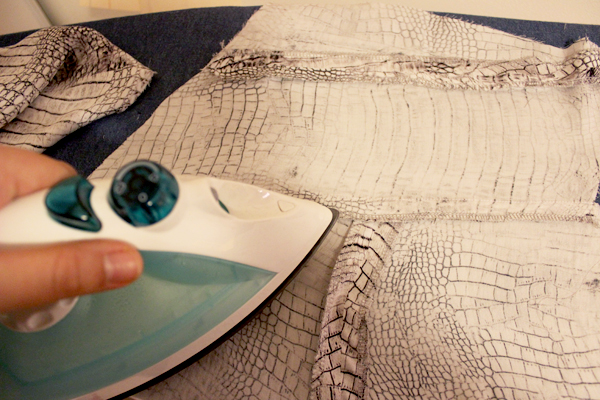 Now press your seam allowance downwards. Yes, I am not actually pressing my iron down in this photo, hence the shadow. But you'll of course be pressing. I was having a tough time coordinating my iron in one hand and camera in the other hand.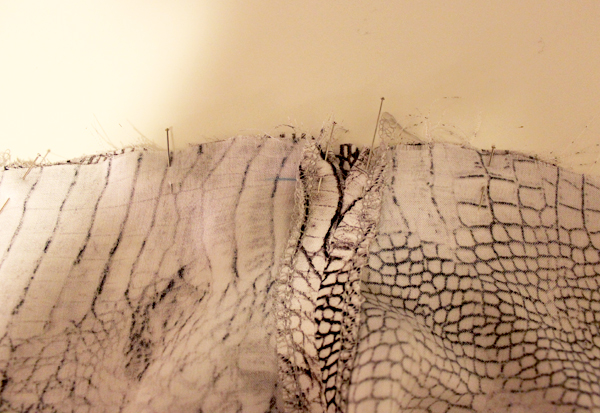 Now lets do our front yoke and panel. We are going to sew all along this seam. See at the center front of the yoke there, where we've stopped sewing at 5/8″ (1.5cm) from the edge? We did this because for us to be able to sew our corners, we need to split the center front. This will make for a nice crisp center front corner.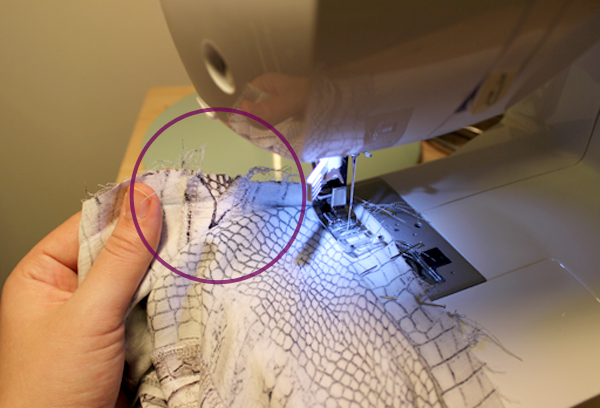 When you're sewing this seam, pivot at that corner point.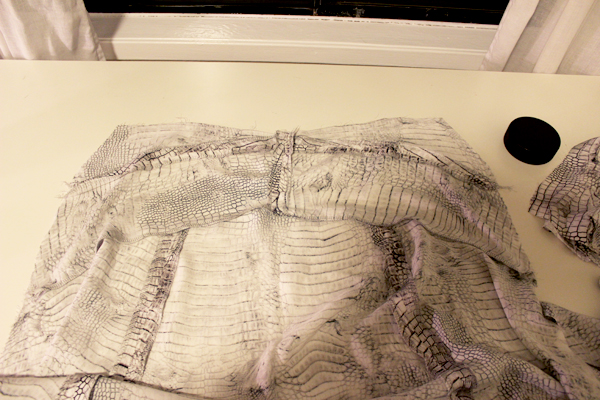 Press these seam allowances down too. Our front skirt is all finished now!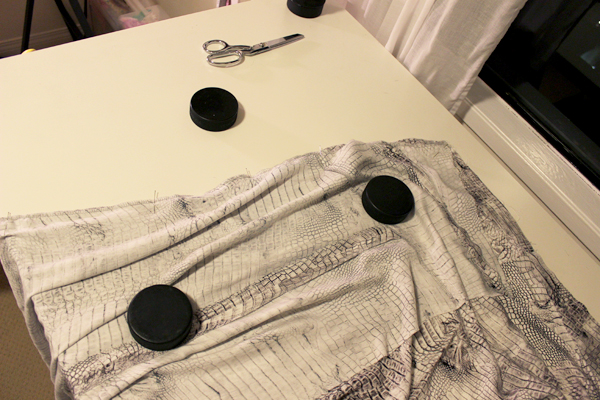 Now let's pin our back skirt pieces to our front skirt, along the side seams, with right sides together. Make sure you are lining up those yoke seams. Sew the side seams at the usual 5/8″ (1.5cm) seam allowance.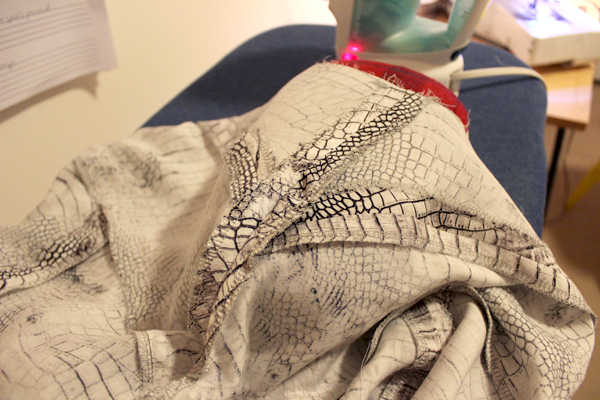 Press your side seams open.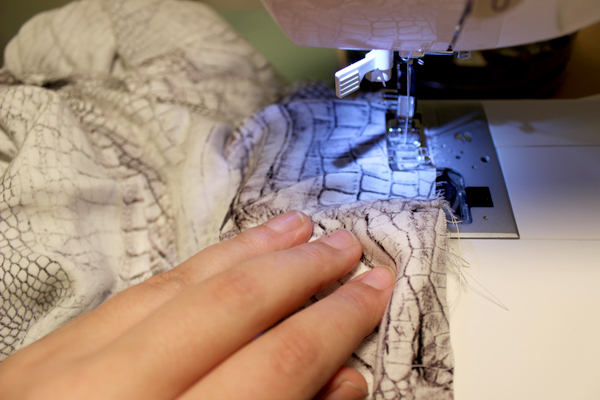 And finally stay-stitch your waist seam 1/2″ (1.2cm) from the edge. This will prevent your waist from stretching out. Now my fabric is quite light and it definitely stretched out a bit while I was assembling my skirt. No biggie. When I am stay-stitching my waist at this point, I am ever so gently pushing my fabric forward. This will tighten things up again. Be very gentle here. If you push your fabric forward too much as you sew, you will over compensate or even create gathers.
Voila! That's all for today. On Monday we'll be tacking the center back zipper, so you've got the weekend to catch up if needed. Happy sewing!