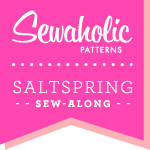 Hello sew-alongers! Sew-alongstresses? Okay, that may not be a real word, but let's just go with it!
If you need to catch up on previous posts, you can click the pink button. Easy peasy!
Today we're going to start sewing. We will prepare our bodice and bodice lining by staystitching the neckline, sewing the side seams, and doing some edge finishing.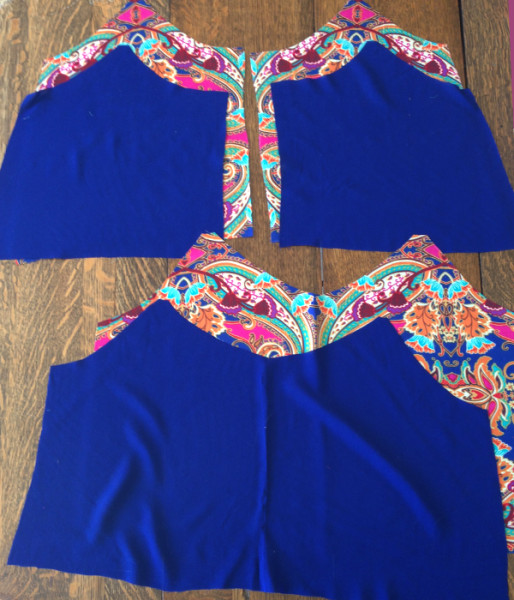 So first let's pull out the pieces we need. Today we'll be working with the pieces labeled 1 (bodice front), 2 (bodice back), 7 (bodice front lining), and 8 (bodice back lining). You can see here I am using the print for the bodice shell pieces, and the royal blue fabric for my lining. The pattern calls for lining in the same fabric as your shell, but I went with a contrasting fabric. I'm a rebel like that! But it's mostly so you can clearly follow along.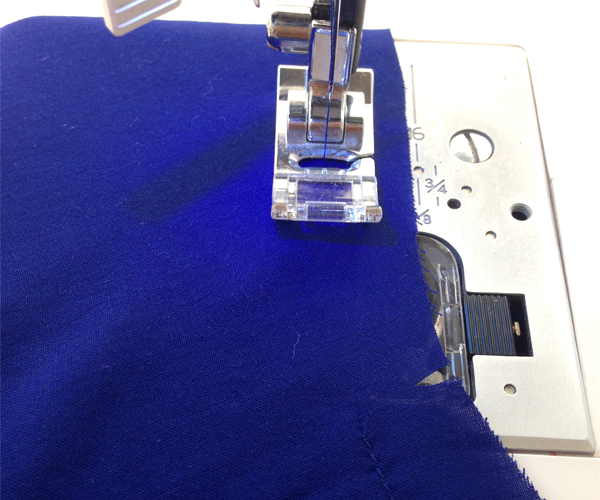 First step is staystitching. Because our top edges are curved, they could stretch out and warp while we sew our dress together. Staystitching these edges will help to stabilize our pieces. You can leave your staystitching in after the dress is finished. So let's go ahead and staystitch our top edges. As you see in the photo above, I am staystitching just inside 5/8" (1.5cm), and I'm using a standard stitch length of 2.5.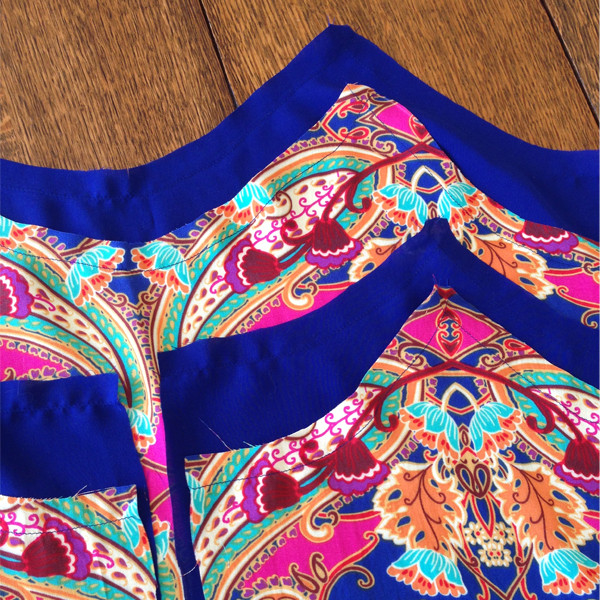 Be sure to staystitch following the direction of the arrows in your diagram on sewing step 1. We are staystitching from the top area towards the side seams, and then the top area towards the center, meeting in the middle on the front pieces. This is going to keep our edges on grain, and they wont stretch out or warp while we are stitching. It seems futile, but it is important!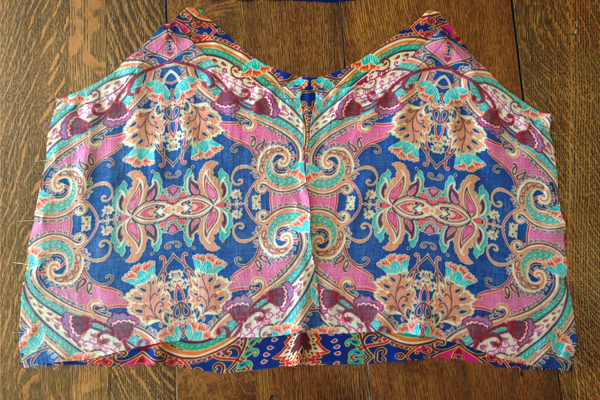 Now let's pin our bodice front to bodice back, right sides together, along the side seams. You can use your notches to help you to line things up.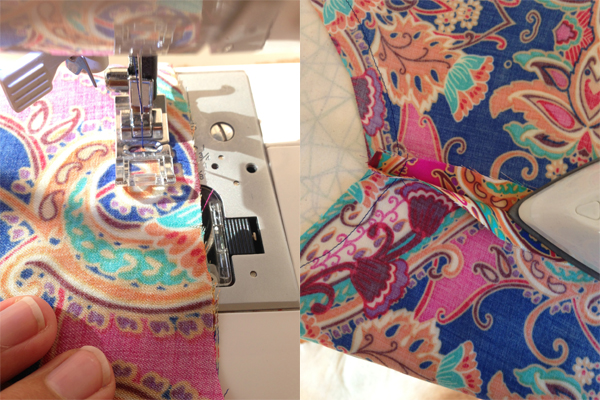 Let's sew the side seams at our usual 5/8" seam allowance. Then press these seams open. Repeat for the bodice lining!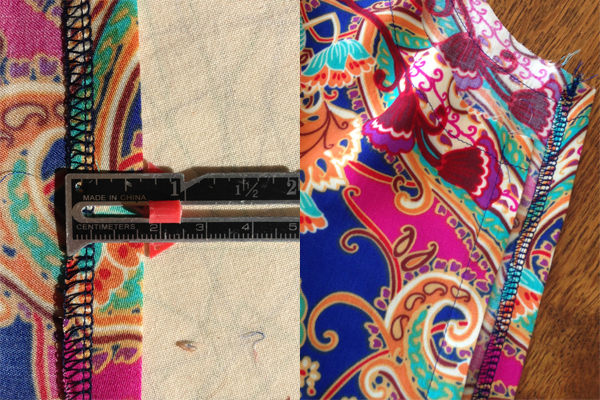 Last step! Because of the way the zipper is constructed, we need to prep our bodice center back edges. Our lining pieces will stay unfinished for now. So let's finish our center back edges – I overlocked (serged) them. Then we'll turn this edge under at 5/8" (1.5cm) as shown, and press. Finally we can topstitch this edge at 3/8" (1cm).
Okay, let's stop there today! Tomorrow we will sew and attach our straps, and we'll look at some great alternative strap options.
Any questions? I'm here to help! Ask me in the comments!