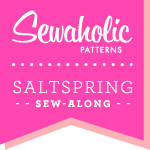 Hi lovelies and welcome to the Saltspring Sew-Along! In this first post I am going to round up some resources and give you some tips to help you to organize yourself to begin sewing. You can click the link above to view all of the previous Saltspring Sew-Along posts, in case you need to catch up!
Let's jump into this thing and talk about preparation. In my opinion, a good prep makes for a much more enjoyable sewing experience.
By now we have our patterns. We'll use the body measurement chart on the back to decide which size to cut. Tasia wrote a great post for the Pendrell Sew-Along on choosing your size, here is a link, the same principles apply here! If you are looking for the metric version of the envelope back, you can download it here.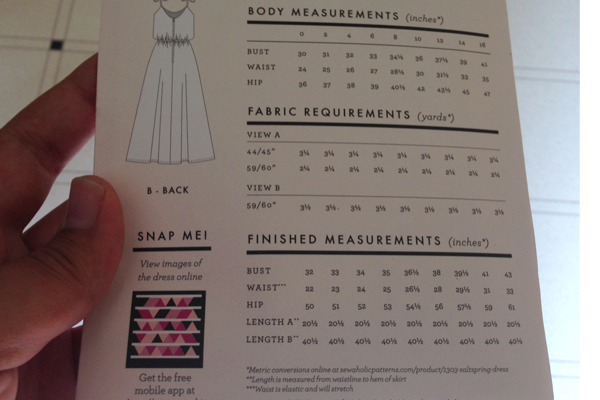 If you decide to, you can make yourself a muslin to make sure the size and fit work for you, and make the adjustments necessary. This dress has a really comfortable fit, so you may not need to adjust at all! For example, you might find that your bust and waist measurement match the size 8, but your hips are more of a size 4 or 6. That's no big deal! Because of the loose and flowy design of the skirt, you can just cut a size 8, and you'll have a bit more room in the skirt. Or, if your waist is a bit smaller or wider than the measurements, then you can adjust the elastic accordingly so that the waist fits you perfectly.
How about the bust? Sewaholic patterns are designed for a B cup. I'm a C cup and the dress fits me great! I will be walking you through some tips for FBA (full bust adjustments) tomorrow, so if you are concerned about that, then stay tuned.
Depending on your height, you may also want to lengthen or shorten the pattern. We provide you with "lengthen and shorten" lines, so you know where to add the extra length, or where to remove if needed. You can decide this once you make your muslin, or you can refer to the lengths provided on the pattern envelope, under "finished measurements". Sewaholic patterns are designed with a 5'4" height in mind. If it looks like your dress may end up too short, then add a bit of length! You can always shorten a bit at the hem later on if needed.
Next, fabric! My fabric is a gorgeous rayon satin print from Télio. I always pre-wash my fabric before diving into my projects, I can't stress enough how important this is! Especially when you're working with natural fibers like cotton or viscose/rayon, which tend to shrink in the wash. Once I wash my fabric, I'll allow it to dry, and press it out.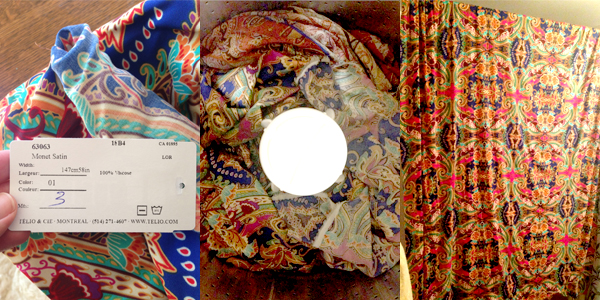 Now we're going to cut our fabric! I like to refer to the cutting layout provided in the pattern instructions, they're great general guidelines when you're laying out your pieces. But remember not all fabrics are either 44/45" wide, or 59/60" wide. Sometimes you might find that you figure out a better layout to make the most of your fabric. If so, go for it! Some overall tips and tricks for cutting can be found here.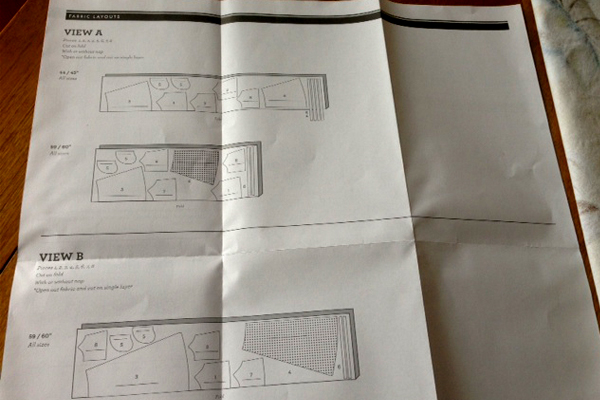 I'm going to line my bodice in royal blue viscose batiste so that the two layers are distinctly different, it will be easy and clear to follow along during the sew-along this way!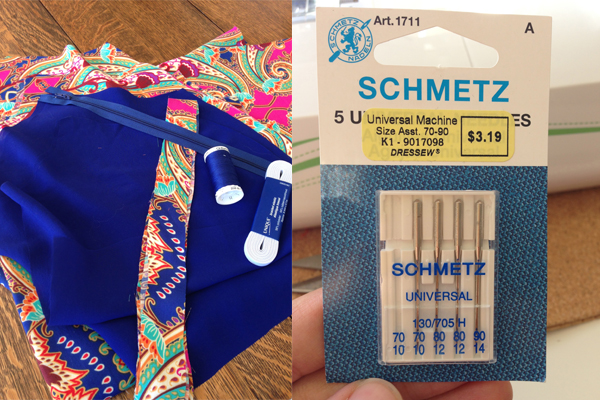 Let's gather our other necessary materials: elastic, zipper, thread. At this point I like to test out my machine with the fabric, needle, and thread combination that I selected. Here I went with a 70/10 size universal needle. I do some test swatches with a straight stitch on my machine, and with the overlock (serger), which is how I am choosing to finish my seam allowances for this project. You could also finish your seam allowances by pinking, zig zag stitching, or overcasting.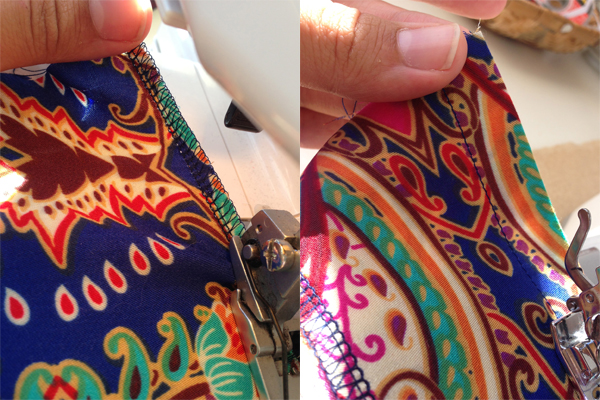 So now we have our fabric cut out, our machines threaded and ready to go, and our elastic and zipper close at hand. On Thursday we will start preparing and sewing the bodice!
Have you purchased your fabric and begun your preparation? Let us know in the comments!