Happy Monday, everyone! What a fantastic weekend. You guys really like the Renfrew Top! I was thrilled to see such a positive reaction to this new pattern. It's the perfect thing for layering on cold days like today!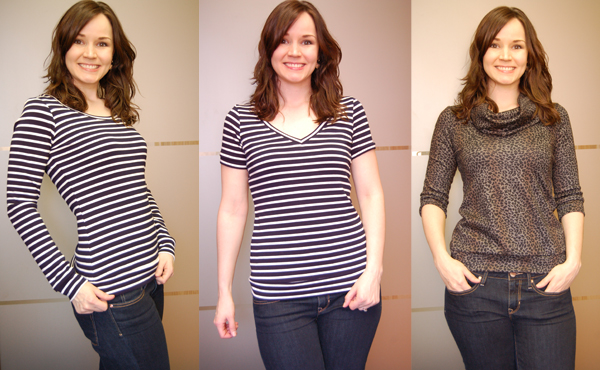 Three things to mention today:
1. The Renfrew Presale is on! The pattern is posted in the Pattern Store, but only mailing list members have the secret code to get free shipping. Sign up today for the secret code! (We're doing it differently this round, using a code to apply the free shipping discount. So far it works very well! If you have any problems placing an order, just let me know.)
I've seen a few questions come up regarding this top pattern, so I'll put together a Q&A post shortly to respond!
2. I wanted to check in with the Minoru Sew Along crew. How's it going? How are you feeling so far? We've covered a lot of information, but the actual sewing time isn't as long as it seems. It's more the decision-making that takes up time – how will we topstitch the seams? do we want to add piping? how will we mark our cut fabric pieces? Once we decide, it's easy to plow through the sewing steps.
Are you all caught up, more or less? Ready for more sew-along steps tomorrow? (I'm guessing yes, so it's time for me to madly sew and photograph!)
Need to catch up? Here are links to previous Sew-Along posts:
3. I switched up the lining for my Sew-Along jacket. Instead of the solid, matching peach rayon lining, I'm going to use this polyester striped lining. A little more interesting for when my jacket swings open in the wind or when I reach for my keys in the inside pocket.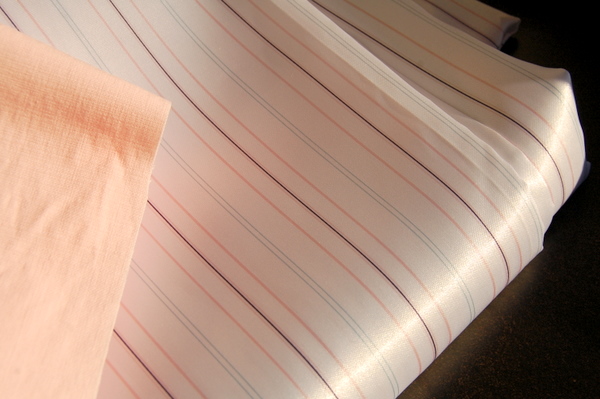 As you can see, I haven't cut my lining yet, so I'm off to do that. If you haven't cut your lining yet, and you're making View A with the hood, we'll need our lining tomorrow for sewing the collar. Pressed for time? Just cut one Collar piece from your lining and you'll be ready for tomorrow's sewing steps.
Back tomorrow with more Sew-Along steps!