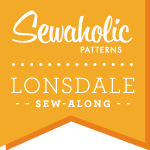 Today's post is completely optional! If you don't want to add stay tape to your dress, then you can skip this step. If you do, I'll show you how to add it to the Lonsdale Dress!
What are the benefits of stay tape? For one, it keeps the edge from stretching out over time. Especially if you're going to tie and re-tie the knotted front, it helps to have a little reinforcement along that edge. It also helps to keep the edge laying flat to the body, so it doesn't roll out, or pull away from the body.
Need to catch up? Here are links to earlier sew-along posts:
For this step, you'll need stay tape. This is the same package of stay tape I've been using since the Twin Spruce dress, back in October! A $5 roll does last a long time.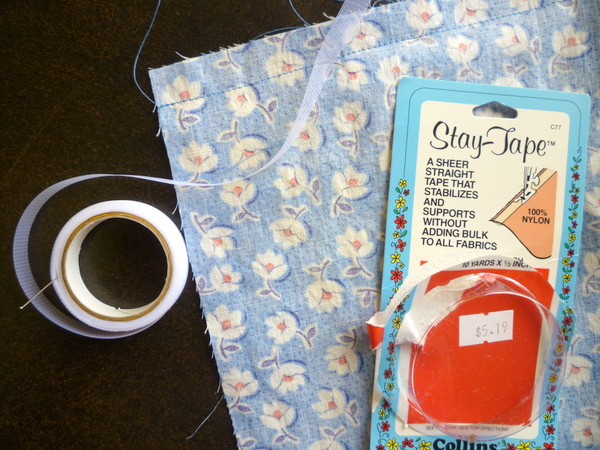 Measure off enough stay tape to cover from the centre back edge, to the notch just before the ties start. (My notch is marked by a red pin so you can see it!)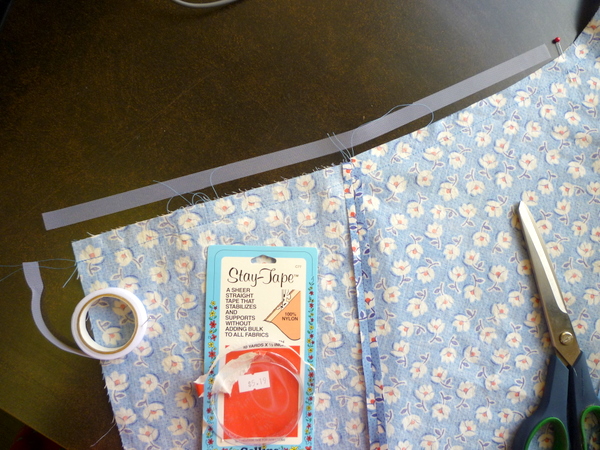 Cut down the middle of the stay tape, so you have two pieces! One for each side of your bodice.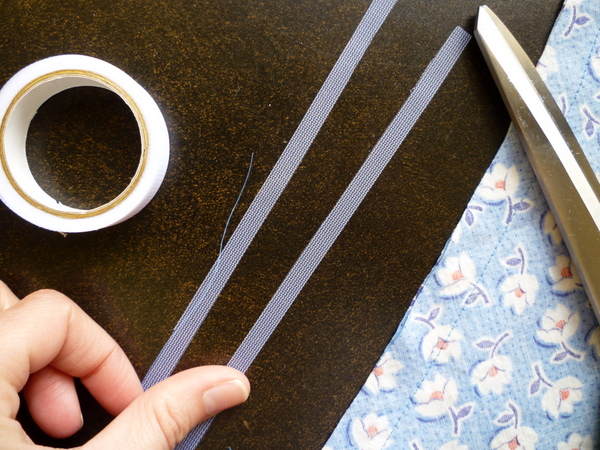 Pin the stay tape to the seam allowance, lining up the edge of the tape with the stitching line.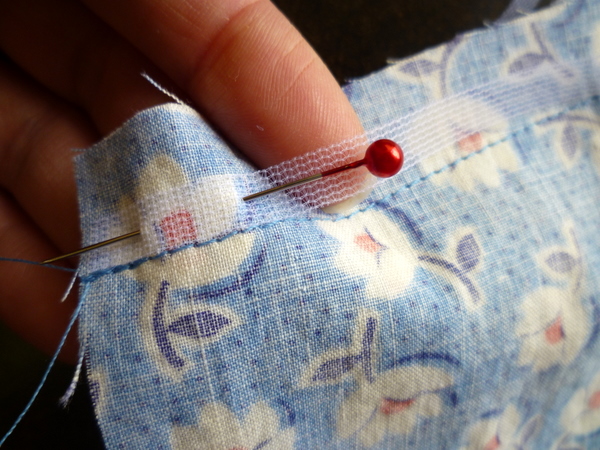 I like doing it this way, so it's easy to trim along the edge of the stay tape. You can also sew it directly on top of your stitch line, centering over the seam line.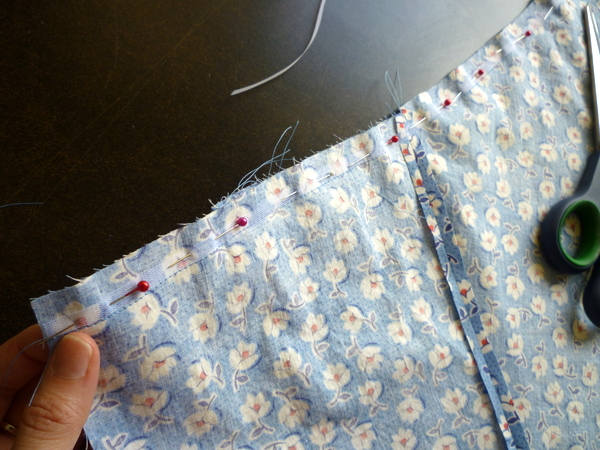 Continue pinning the tape along the seamline. Take it to the sewing machine, and sew right down the middle of the tape. Backstitch at both ends.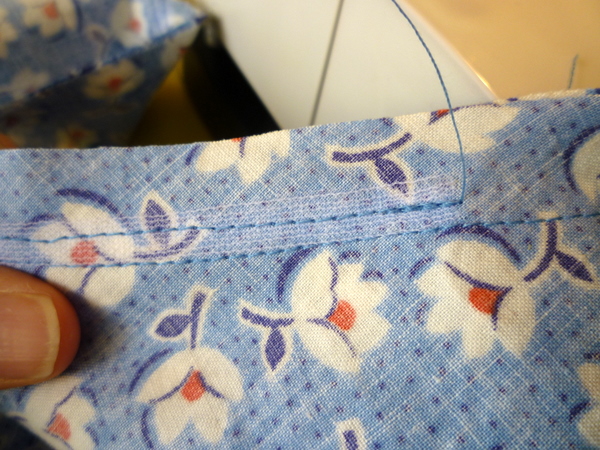 Trim along edge of stay tape.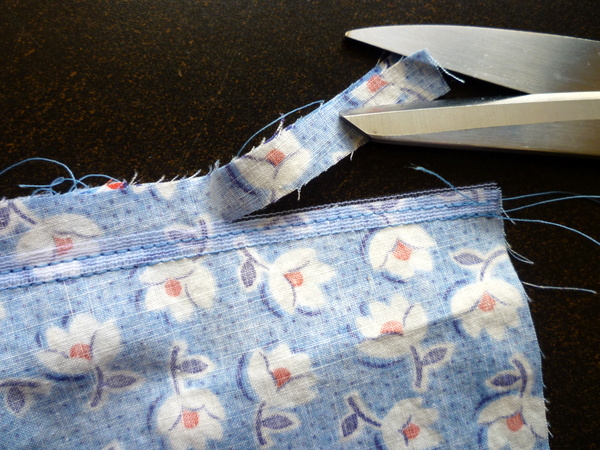 That's it! Stay tape will help your dress keep its shape, and keep the upper edge from stretching out over time as you tie and re-tie the knot.
Are you going to add stay tape to your dress? Or will you skip this step?
PS. We have a couple more Sew-Along posts scheduled for the weekend! I won't be in the office but I've worked ahead to post the next few sewing steps so we can stay on schedule. (Click here to view the Sew-Along schedule!)

PPS. Have these Sew-Along posts inspired you to make your own Lonsdale Dress? Click here to visit the Pattern Store and order your copy today!