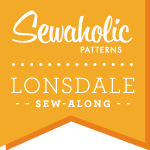 Pocket time! These pockets will look really familiar if you made the Crescent Skirt, or if you followed the Crescent Sew-Along. The construction is the same although the pocket shape is slightly different. (Click here to read the pocket sewing steps from the Crescent Sew-Along!)
Today we'll construct the whole pocket, and repeat for the other side of the skirt. I'll go through this fairly quickly, as we've already gone over this construction during last sew-along. Leave a comment at the end, if you have any questions!
Catching up? Find more sew-along posts here!
You'll need your skirt front pieces and your pocket pieces. Place the pocket on top of the skirt, right sides together, and line up the curved pocket opening edges.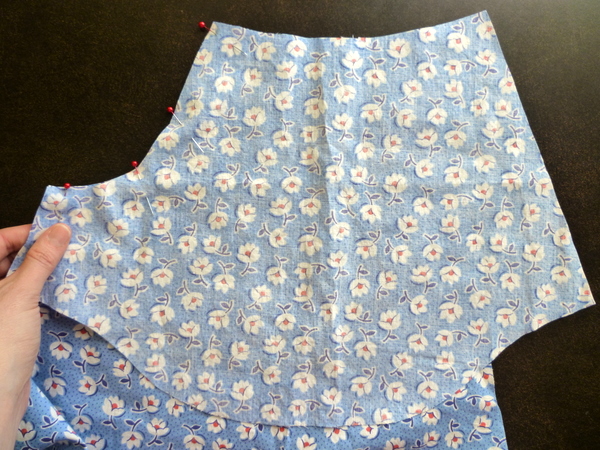 Sew the pocket opening seam, backstitching at both ends.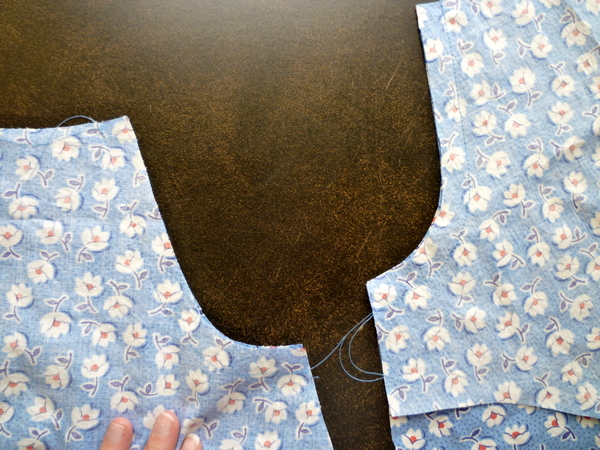 Optional: add stay tape to pocket openings, like we did along the top edge. I'm calling this optional, because this pockets aren't likely to be as well-worn as the Crescent Skirt. On the Crescent Skirt, the pockets are in the perfect spot to keep your hands warm, or casually hang your thumbs in the opening.
On the Lonsdale dress, these pockets are more discreet, for hiding a credit card and a key. You're less likely to keep your hands in them for warmth of comfort.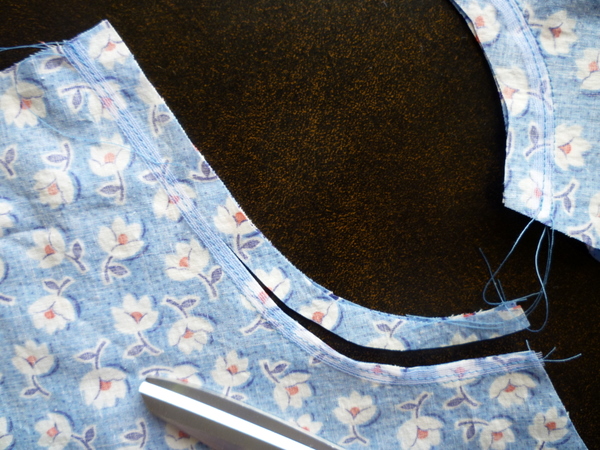 Trim seam allowances, and turn pockets to inside. Understitch the pockets and press pockets to the inside. (Are you starting to feel more familiar with sewing terms like trimming seam allowances and understitching?)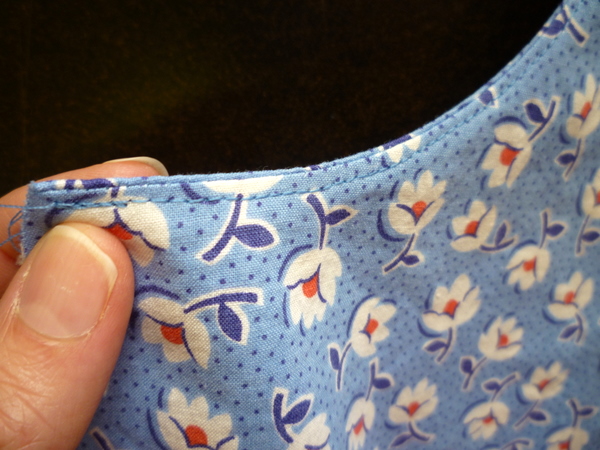 Sew lower edge of pocket. You can either sew it right-sides together and serge or zig-zag the edges, or sew them together in a French seam like we did with the Crescent skirt. (Click here for the French-seam tutorial!)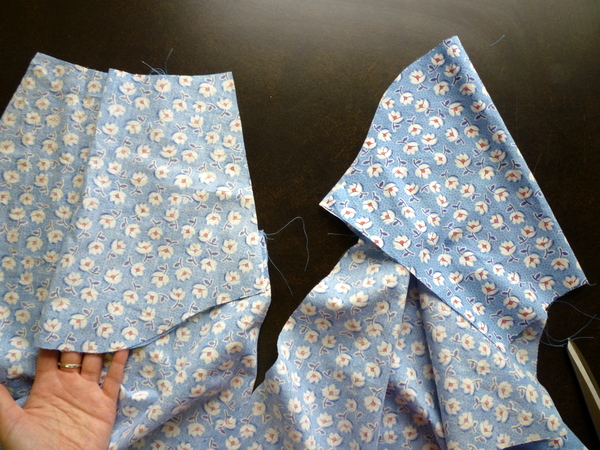 Pin pocket to skirt along top edge and sideseam.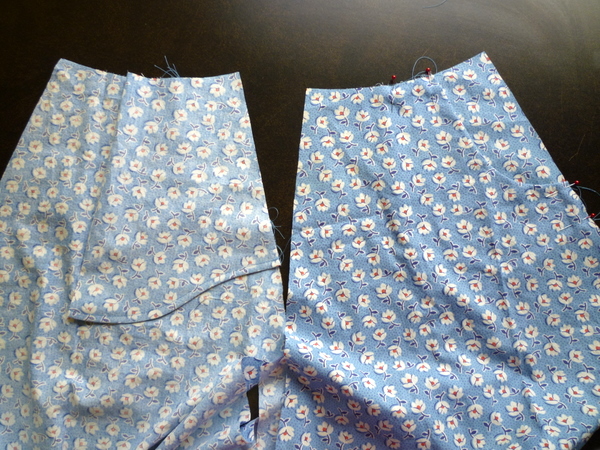 Here's a close-up of the top edge. Can you see the notch, at the left edge of the pocket? I've notched the fold line so it's easy to see, and to fold along the line.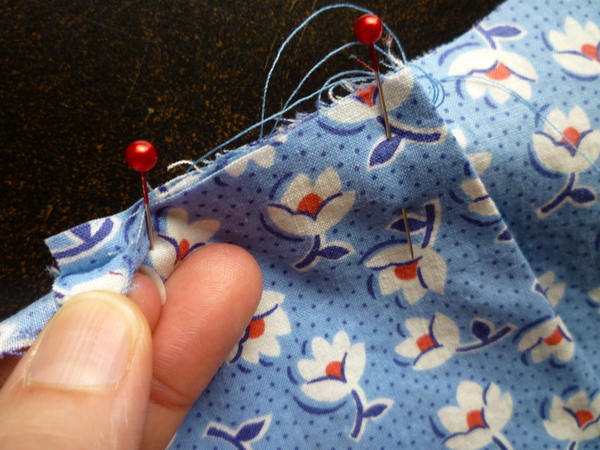 Baste these edges in place. Look, pockets!