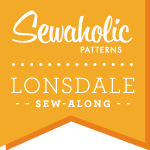 Happy Sunday! We're sewing up a storm this weekend. Lots of Sew-Along posts! How's the pace for everyone? Are you keeping up, or slowing down?
Today we'll take the bodice we finished yesterday, and sew the waistbands to the bodice. To give you an idea of what's next, we'll then make up the skirt, attach the skirt to the waistband of the bodice, sew in the zipper and hem it up. We'll have a dress within a week!
Catching up? Here are links to earlier sew-along posts!
Let's do this! If you haven't yet, apply fusible interfacing to your two waistband pieces. Arrange your bodice so the RIGHT SIDE is facing upwards. You can tell the difference, because the understitching is on the inside. (If you can see the understitching, flip your piece over!)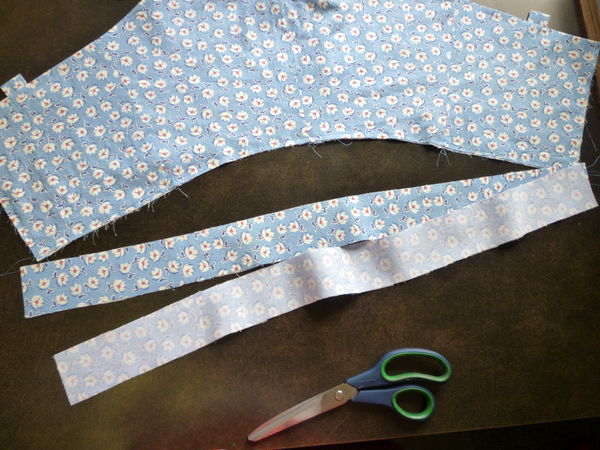 Take one of those waistbands – if you prefer the colours of one over the other, take that one – and pin it to the bottom edge of the bodice. Line up the ends and match notches to sideseams.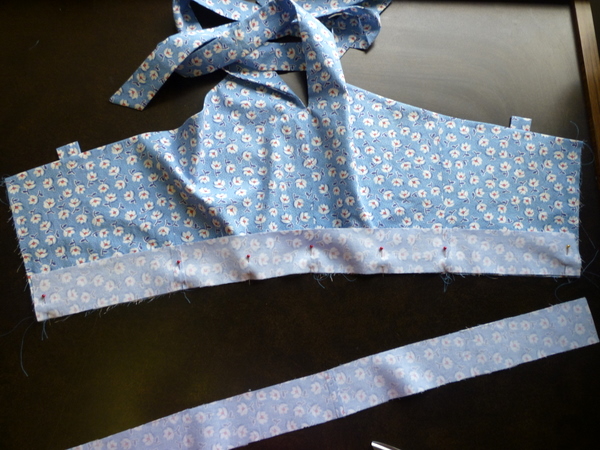 Sew waistband to bodice, taking a regular 5/8″ (1.5cm) seam allowance. Now flip your piece over, so the INSIDE is facing you.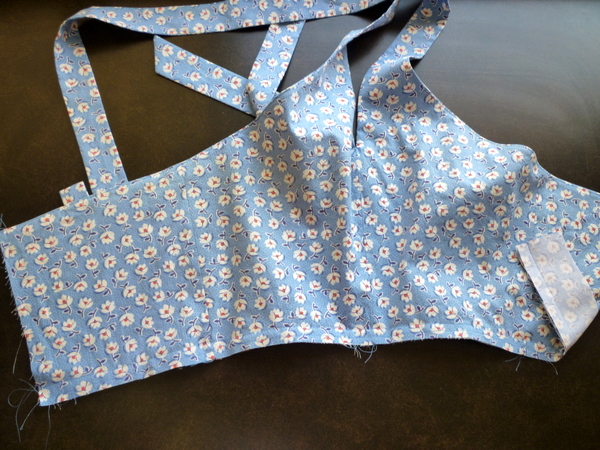 Now pin the second waistband to the lower edge. We're basically sandwiching the bodice between two layers of waistband, but it's easier if you sew them one at a time, especially if you're somewhat of a beginner.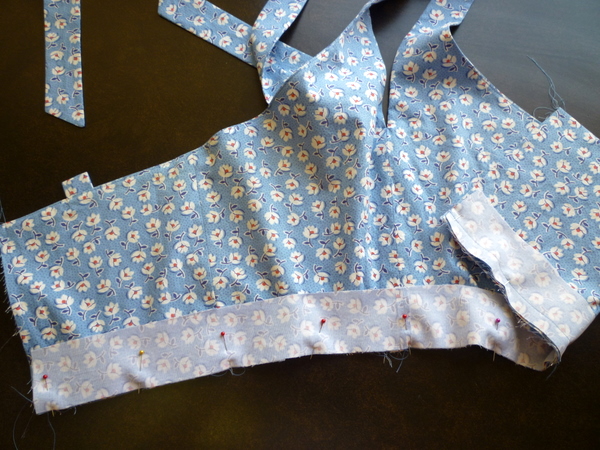 When you sew the second waistband to the bodice, sew exactly on top of the first row of stitching. See how I'm sewing right on top of the previous stitching line?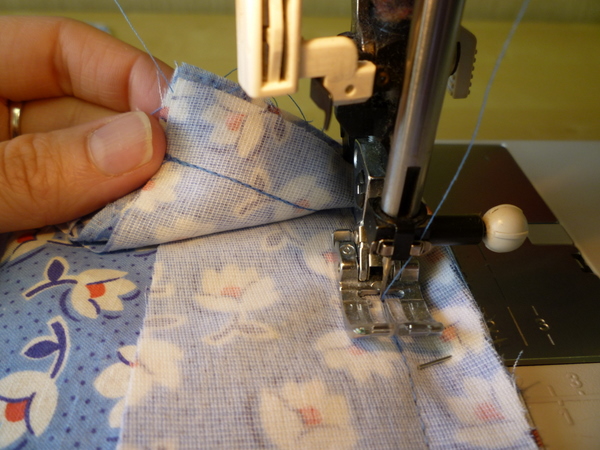 Trim seam allowances down to 1/4″ (6mm).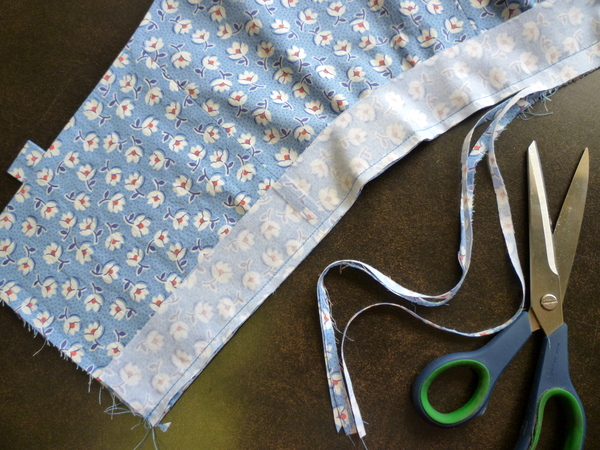 For a really nice result, trim the seam allowances to different lengths. Make the layer that's closest to the front the longest, and shorten all of the other layers progressively. (This is called grading your seam allowances!)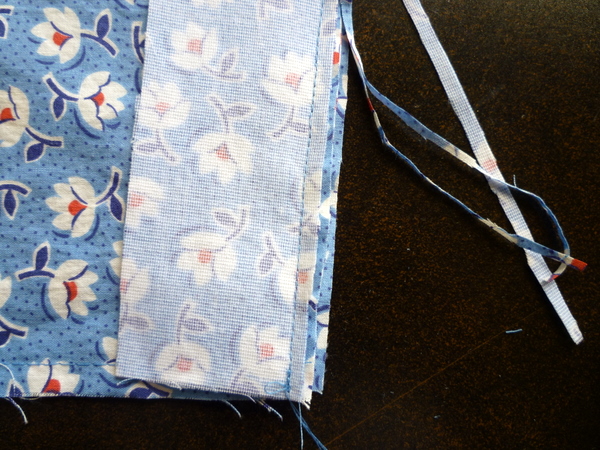 Press both waistband down. I found it helpful to pull the waistbands while ironing with the other hand, and that's what I've tried to demonstrate in the photo below!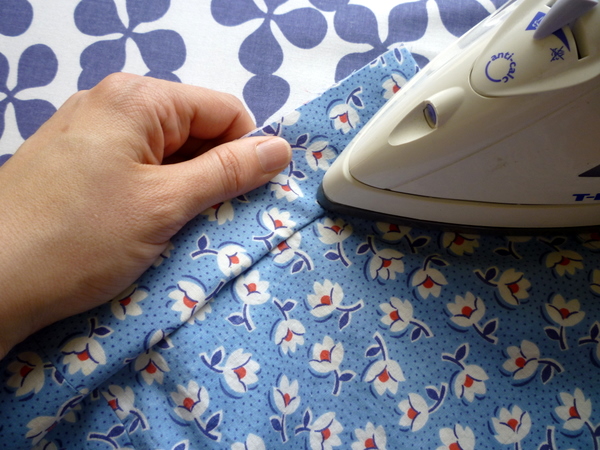 Here's what it looks like, after pressing: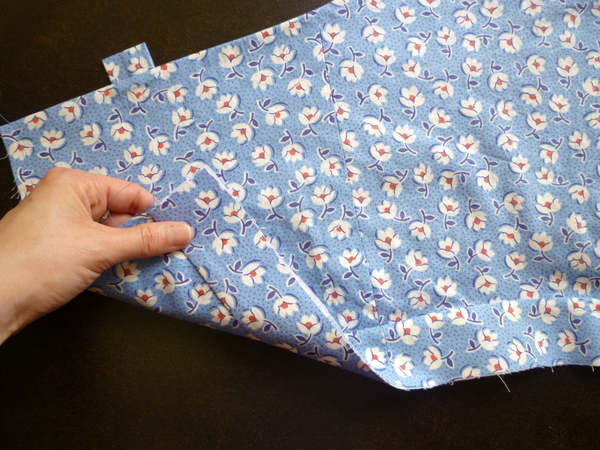 Let's admire our bodice so far! We've come a long way in the last week.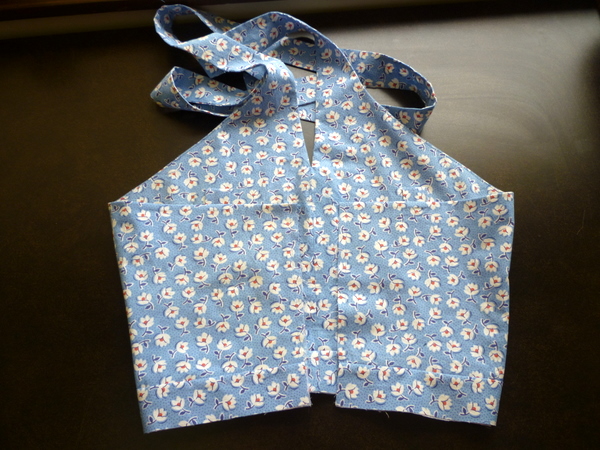 Next, we'll put together the skirt and sew the whole thing together! See you tomorrow for more!