The Fraser Sweatshirt is one of those quick, easy, and satisfying projects. It sews up in a flash and doesn't take up a lot of fabric, such a winner in my books! I think the trickiest bit in this garment is sewing the set-in collar for View C.
It can be a bit tough to get nice, clean corners with knit fabrics. So I decided to put together a step-by-step tutorial for you with some extra tips!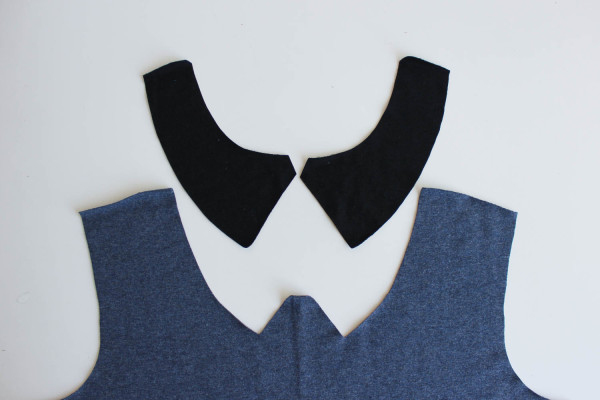 We're starting off on the very first step for view C, so we have pattern piece #9 (front) and #10 (collar pieces). Here's a small extra step that I like to do to get really nice clean corners.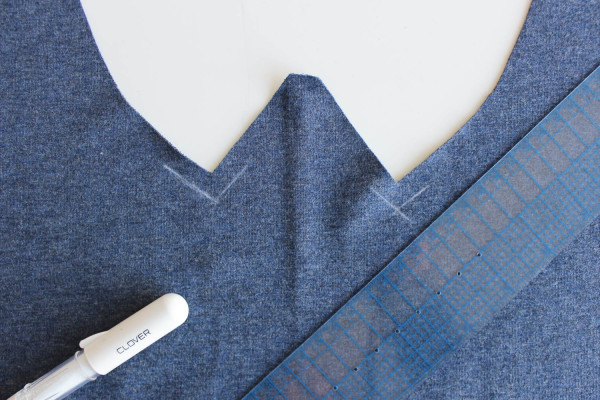 We're working with ⅜" (1cm) seam allowances for the set-in collar. Mark your corners on the right side of the garment at a scant ⅜" (1cm) from the raw edge.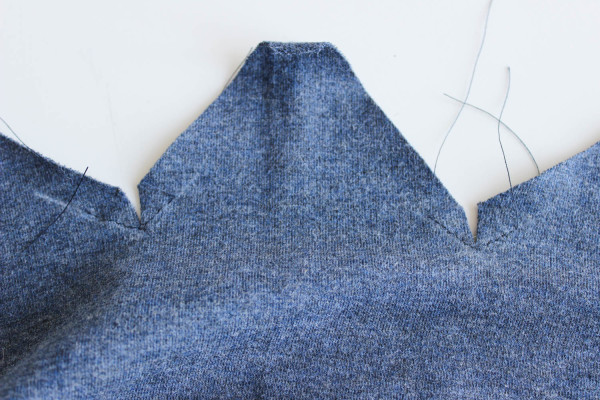 Stitch along your marking lines with a short stitch length, and clip into your seam allowance until the corner.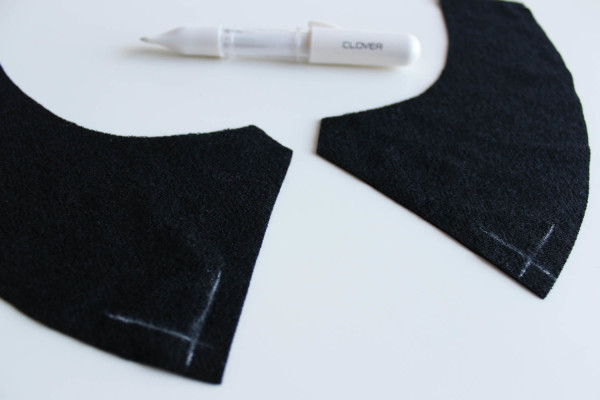 Grab your collar pieces and mark your corners on the wrong side at a ⅜" (1cm) from the raw edge.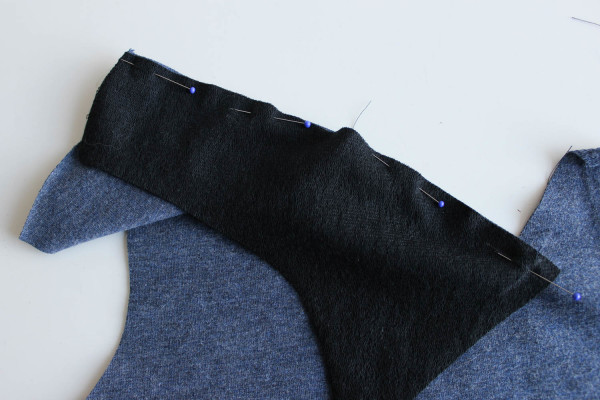 Pin your right collar piece to the body, right sides together, along the long edge. Line up your marked corners (you can stick a pin right through both corners to secure them together as I did above).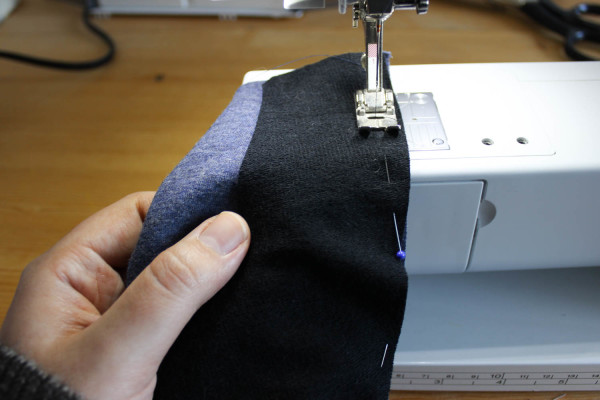 Start sewing at the shoulder. Remember: use a seam allowance of ⅜" (1cm).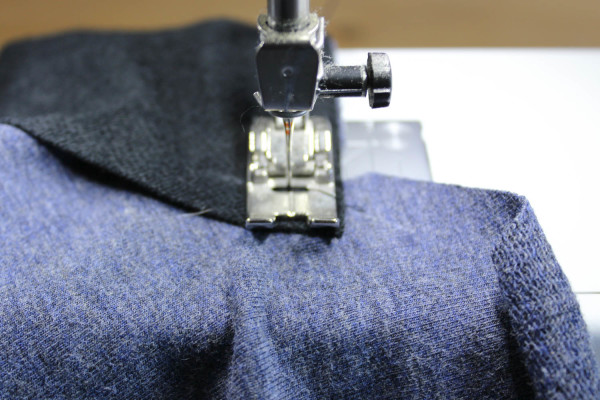 Stop sewing right at your corner. (Take your time!)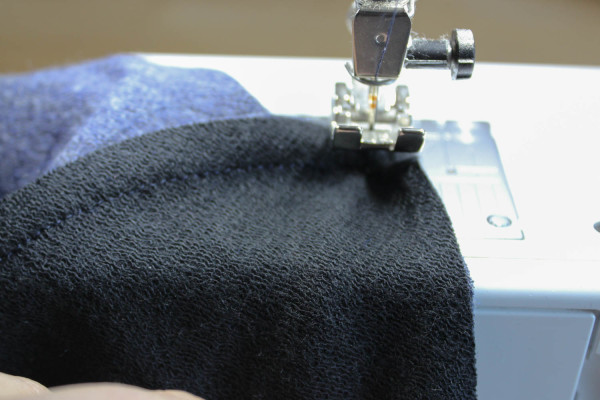 Insert your needle, lift the presser foot, and pivot your collar. You will also pivot your front body piece so that you are now lining up the short raw edge of your collar with the corresponding edge of the body. Lower your presser foot and sew the rest of this seam ending at the center front.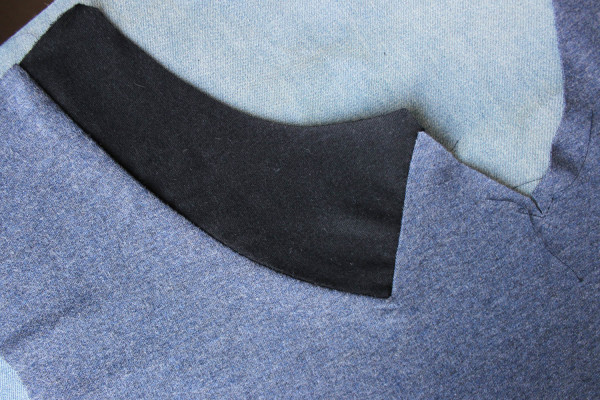 Give it a nice press, seam allowances pressed towards the body.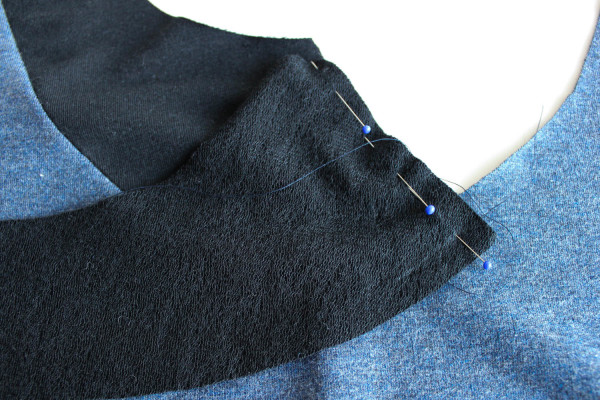 Time for the left side. This time we'll start sewing at center front.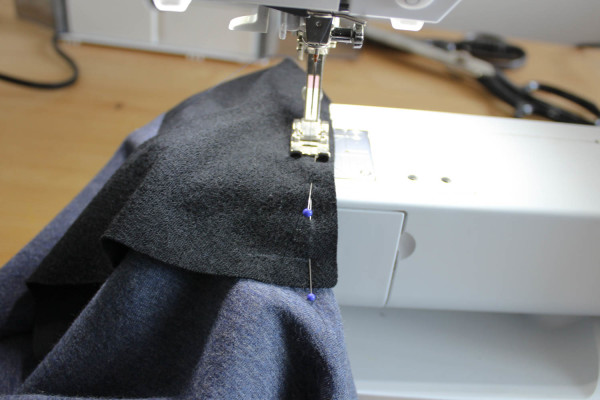 Stop sewing at the corner that you've marked, ⅜" (1cm) from raw edge.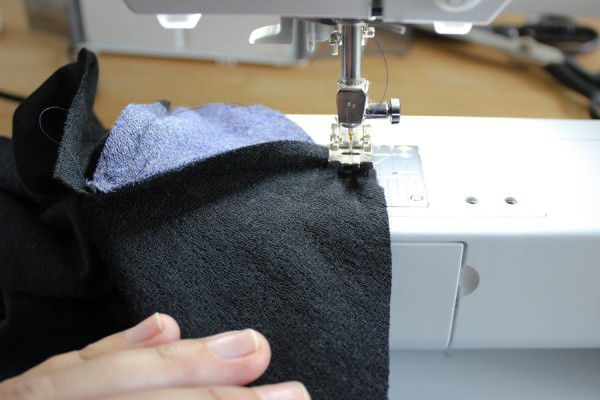 Insert your needle, lift the presser foot, and pivot your pieces so that the long raw edges are lined up. Lower your presser foot and finish sewing your collar!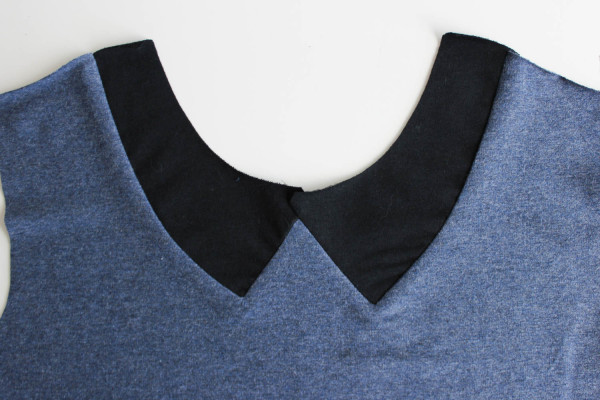 Give your collar a final press, seam allowances towards the body. You can trim your seam allowances or overlock them together at this point.
Et voilà! Nice clean and crisp corners. The additional step of stay stitching and clipping the corners prior to sewing is especially great if you're working with a knit that is a little bit more delicate and stretchy. In this case I'm using a bamboo terry from my shop. Something like a hefty double knit or ponte de roma will be easier to sew and you probably don't even have to worry about any extra steps.
Time for me to finish sewing this baby up! I'm excited to show you my finished Fraser Sweatshirt when I'm all done.