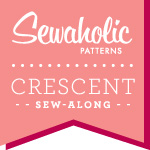 Last post, everyone! After this one, you'll have all of the information you need to finish your Crescent Skirts. Is it skirt weather for everyone yet?
Let's get hemming! You can hem your skirts any way you like. I'd suggest trying it on again, and making sure you are happy with the length before hemming. You can always go shorter later, too!
I'm going to show you how to use seam binding to hem your skirts. Seam binding can be plain, like mine, or it can be made of lace. I'm going use this pretty blue vintage seam binding to trim my skirt hem!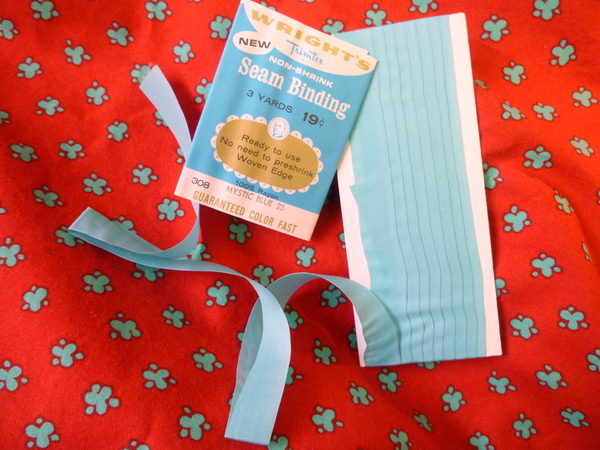 First, press the trim flat and remove any creases, wrinkles, or fold-marks.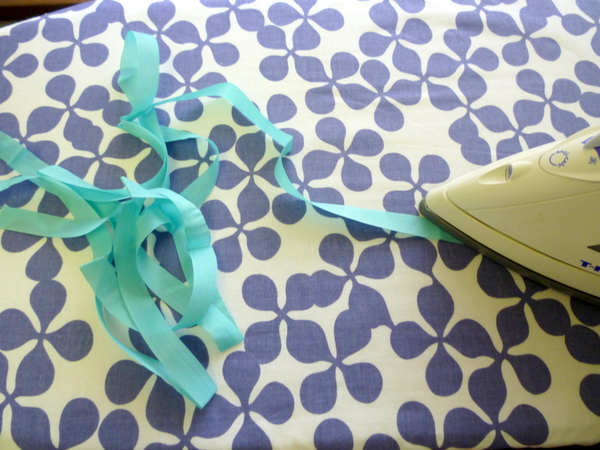 Now, pin the trim to your raw edge. I'm letting about 1/8″ of the seam binding overlap the raw edge here. I'm also starting at centre back, so that the binding overlap is mostly hidden.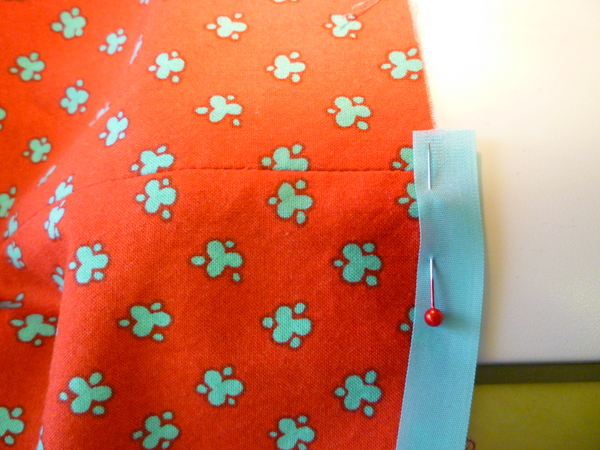 Edgestitch the seam binding to the hem. I switched my thread to a closer match because my seam binding is a completely different colour, and the red would look messy.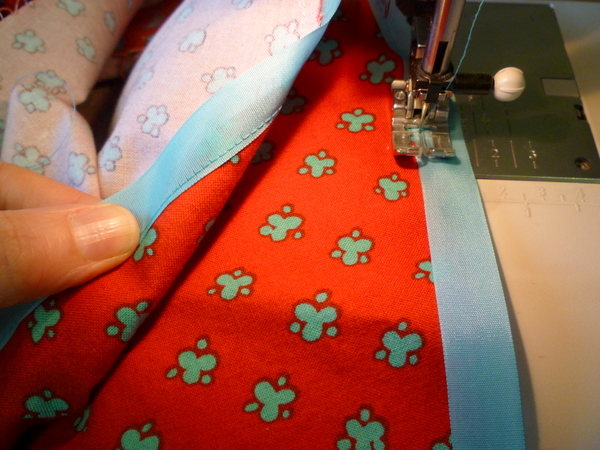 When you get to where you started, trim the seam binding and tuck under the raw edge. We'll stitch right over top of the folded part.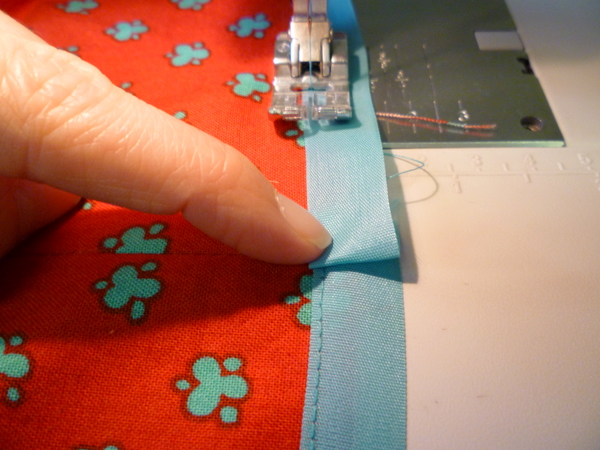 Here's what it looks like at the overlap point: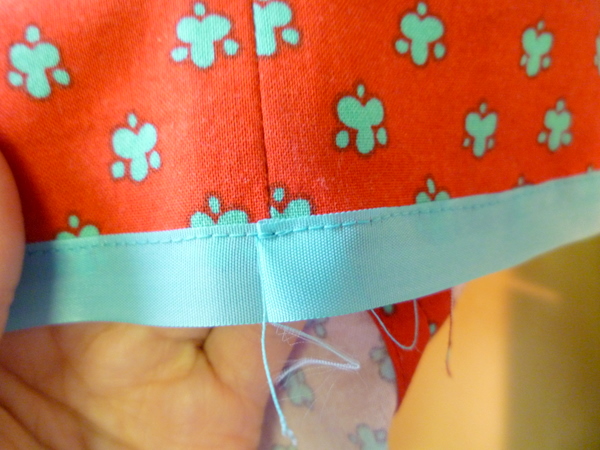 Now, press under your hem allowance. If you're following the pattern exactly, the hem allowance is 1 1/4″ (3.5cm).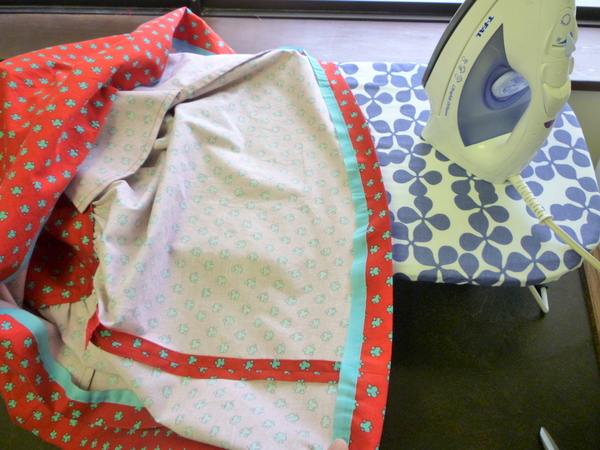 Hem the seam binding to the skirt. I'm using a hand-sewing needle and thread and invisible hemming stitches to secure the hem. Here's a close-up of the hand hemming: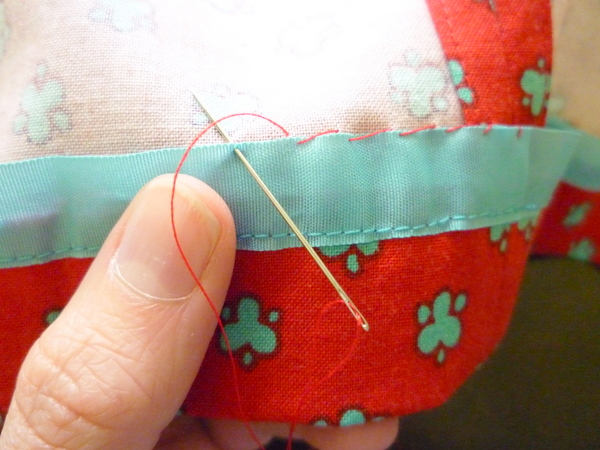 Well, I'm off to finish hand-sewing my hem. Finished skirt photos to come right after the next sunny day!
Need to catch up? This is the last time I'm posting the Sew-Along post links, here they are!