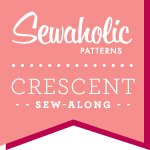 Happy Monday! Hope you had a great weekend and are pumped up, ready to sew Crescent Skirts!
Today is all about working with fusible interfacing. I have a few tips to get the best results, from my own experience working with fusible interfacing. Of course, you're welcome to jump in with your own tips at the end!
Here's the round-up of Sew-Along posts so far:
First, cut all of your waistband and waistband facing pieces from fusible interfacing. If you haven't done this yet, they are pieces 6, 7, 8, 9, and 10. Remember to cut two of piece #7!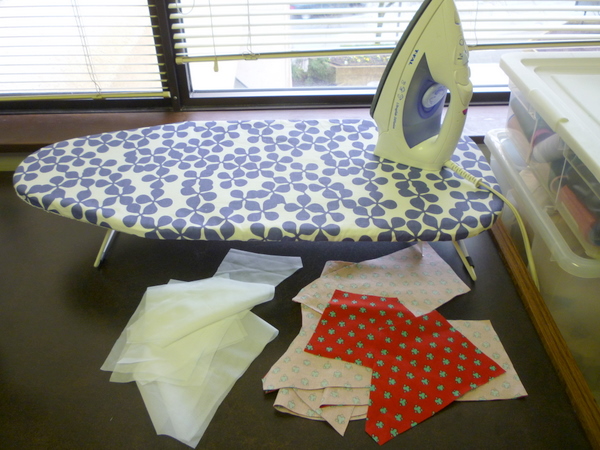 Now, turn on your iron and get it warmed up. Set the dial to the appropriate setting for your fabric. Mine's dialed into 'Cotton'.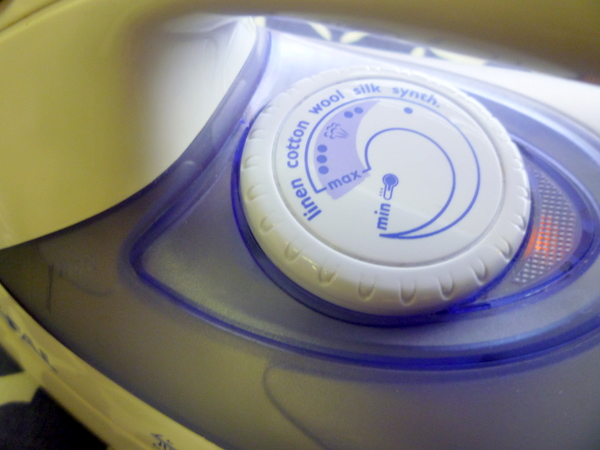 While you're waiting for the iron to heat up, start lining up your pieces. Place your fabric right-side-down on the ironing board, and line up the fusible piece sticky-side down on top of the fabric piece.
Line up the edges as closely as you can. It's OK if they're a little bit off, we can fix that!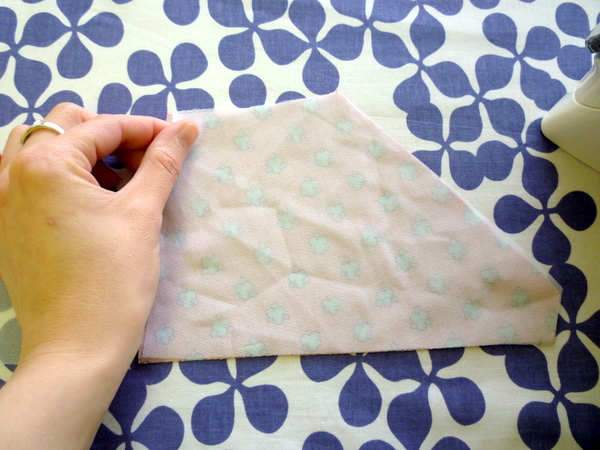 Hint: if you can't tell which is the sticky side, look for shine, sparkles or texture. That's the sticky side!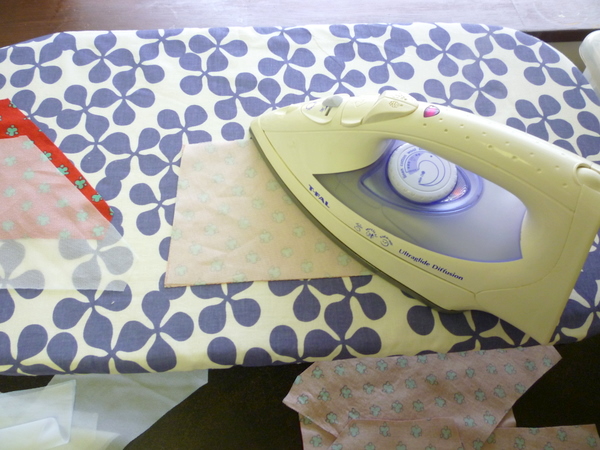 Once the iron is hot enough, press down on the interfacing and apply pressure for 10 seconds.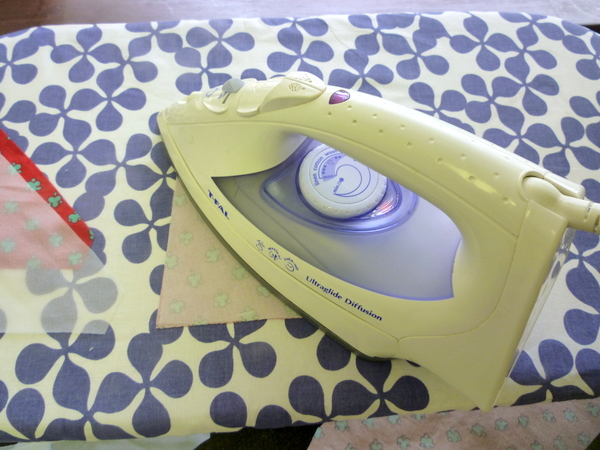 Lift up the iron, and place it down on another section of the fabric-interfacing piece.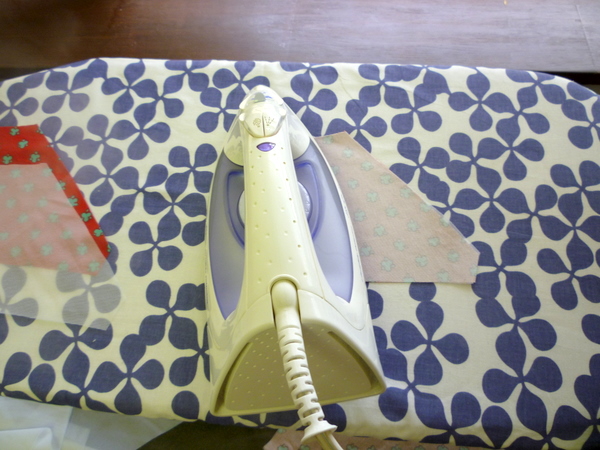 Don't slide the iron across the piece, or your interfacing might shift, or you'll stretch the piece. Lift and press!
Turn it over, fabric-side-up, and press again. I like to do this to make sure the interfacing is really secure.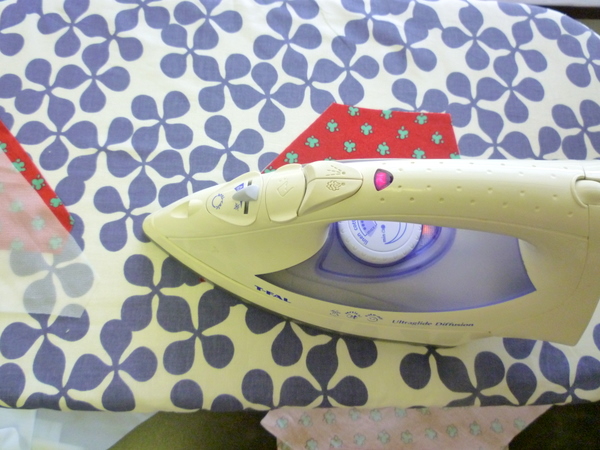 Again, it all depends on your fabric. For cottons and linens, you can press without worrying! For synthetics, be careful not to overpress or melt your fabric. Use a press cloth to cover the piece you're about to iron and press. I use a muslin press cloth usually. For wool, use a press cloth to avoid shine.
Most of you are using cottons or linens, so you should be fine! When in doubt, test on scrap before pressing your real garment pieces.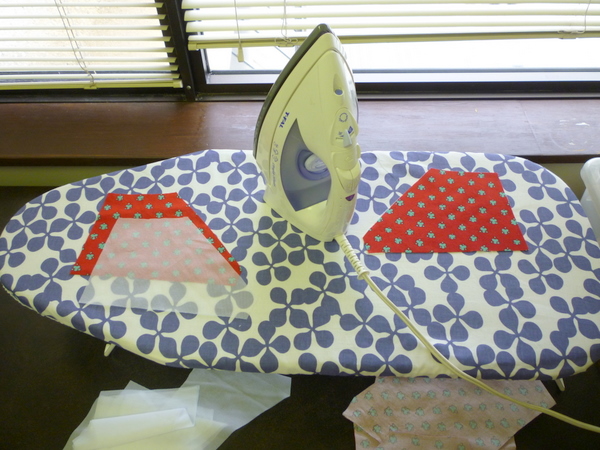 Leave the freshly-pressed piece to cool, and move on to the next piece. If you want to work faster, while one piece is under the iron, you can start lining up the next piece. I do this because I'm impatient efficient and like to multi-task. Just watch the iron and don't let it rest on your work too long!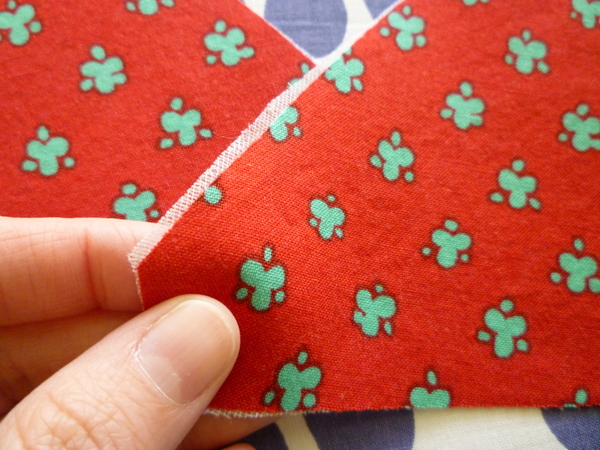 Trim excess fusible interfacing from the edges. You don't have to, but this little tip will make it easier to sew the curved seams and line them up properly!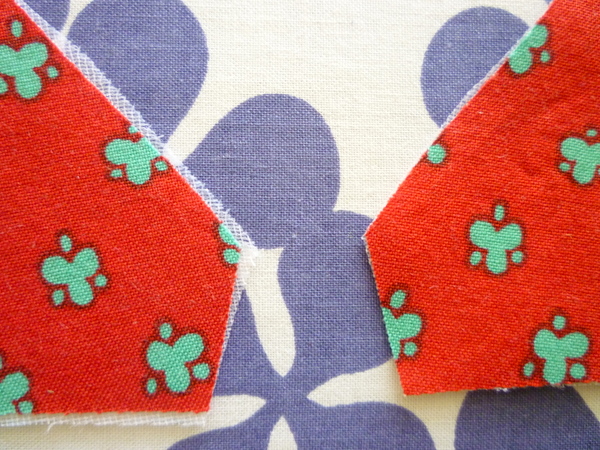 One last tip: make sure any trimmed bits of interfacing are far, far away from your iron and ironing board! Otherwise you'll have little bits of interfacing glued to the board cover, to your iron, or worse – to future sewing projects! (Or your household ironing. None of those are good!)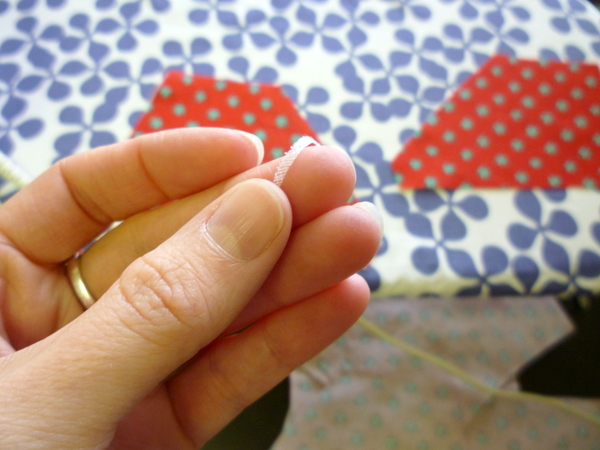 Repeat until all of the pieces are interfaced. Or fused, which is what we called it at my previous job! Fusing is just another word for interfacing.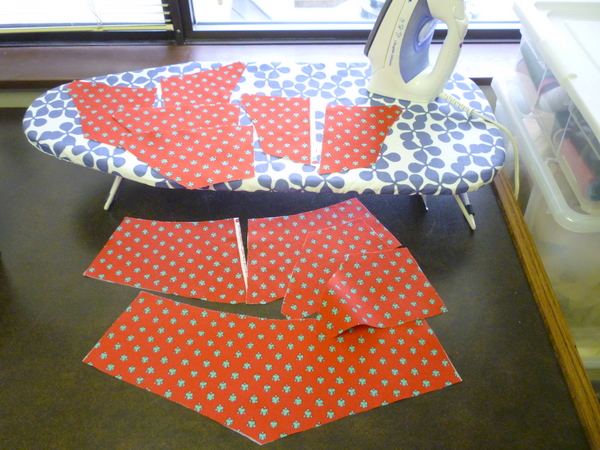 That's it for fusing the interfacing! Easy to do. Fusing your pieces properly now will ensure they don't peel apart and pucker later on.
Any questions? Do you have interfacing tips and tricks to share? Leave us a comment below?