The sew-along has really made me fall in love with the Saltspring dress. Wait, that's not news, is it? I think I've declared my love for this pattern a million times. On the blog we've oo-ed and ahh-ed over the maxi and the shorter version alike. We've discussed strap variations, ways to wear the dress, and fabric choices that can take it into the fall season.
One thing I was thinking about is how lovely it would be to make a tank top version of this pattern. I figured it would be really easy, just a couple of small adjustments to the bodice pieces, omitting the zipper, maybe getting creative with the straps… and it was super easy!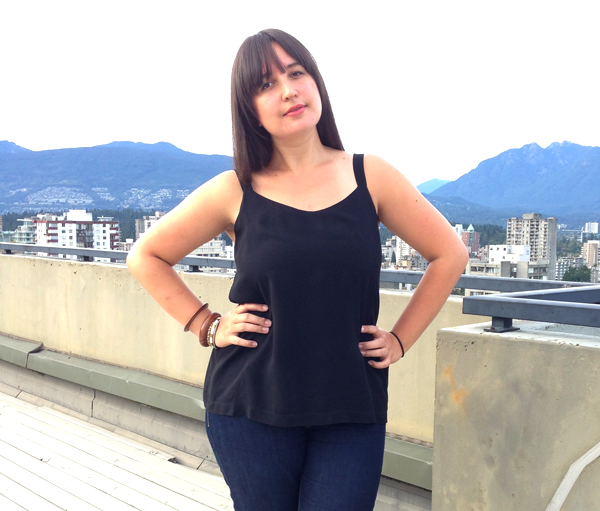 And here it is! My Saltspring top.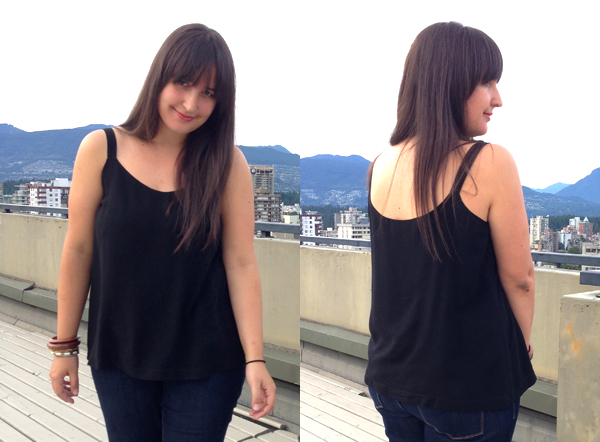 This was sort of an experiment, so for my first version, I went with a basic viscose batiste from Télio. I know, I know. I just finished talking about how much I love prints. But a girl needs a little basic black in her life once in a while!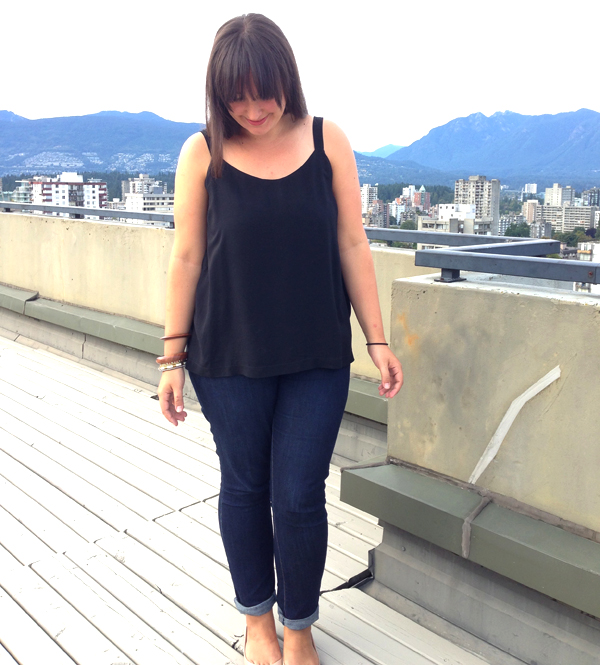 It's probably obvious that I had to lengthen the bodice significantly, and loosen it around the hips.  Here is how I changed the pattern:
Trace your bodice front and back pieces, be sure to draw a center front and center back line that extends below the hem. For your back piece, remove the zipper seam allowance and mark the piece to cut on fold.
Now decide how much you want to lengthen your bodice. I wanted this to be long, so I lengthened at least 10 inches. Add this length at center front and center back line, and follow the existing bottom edge of your bodice pieces to add 10 inches all across the bottom. This line is slightly curved.
To create a looser silhouette, I extended a line from the underarm down, to form a more a-line pattern piece. Sort of like adding a pie piece at the side seam! Be sure to double check your hip measurement and give yourself enough room at the hem, this top is meant to be loose, not tight at the hip.
For the lining: You can use the same pieces and shorten them by 1 inch.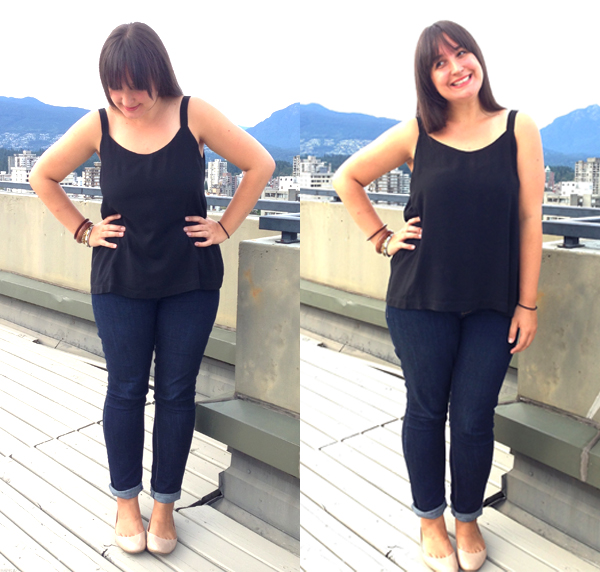 I also did thicker straps on this top. More on strap variations here.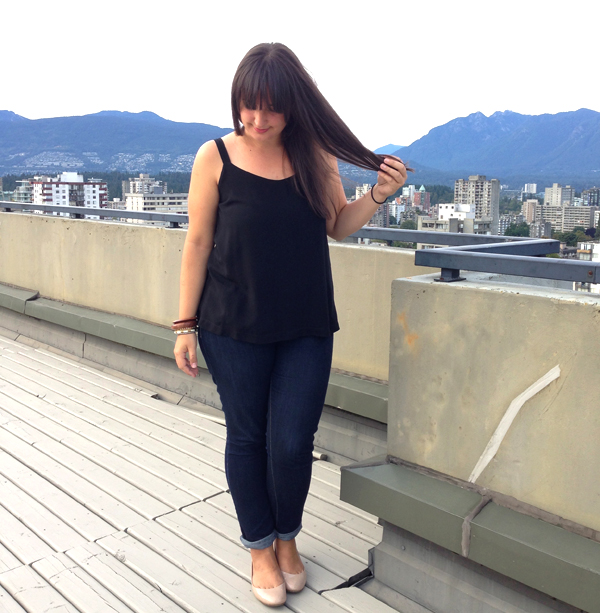 This top sewed up like a dream and because I omitted the zip, it really was a quick project! I love that it's a simple and easy to wear top, I feel like I'll wear it again and again. This would be so fun in a print too!
Hope this inspires you to make the most of your pattern and experiment with a Saltspring top variation! Happy sewing!