As you may already know, I'm participating in Zoe's Self Stitched September Challenge soon!
Me-Made-May was a blast and I learned a lot about myself, and what I wear vs. what I sew. If you missed it and want to hear about how it went, here's the link to my reflections on Me-Made-May.
Here are the photo collages again, because they're pretty, and were complicated and fiddly to put together so why not show them off again?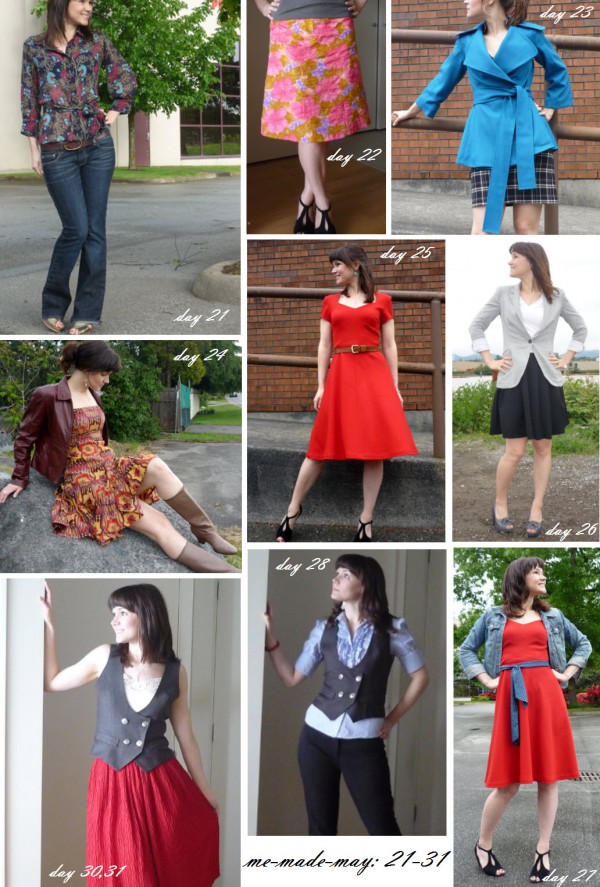 The honest-opinion question is, does it bore you, looking at nothing but my outfits every day? I don't want to bore you guys for a month. But I do want to prove I'm following along with the challenge and share my handmade outfits. So what do you think? Would you prefer a weekly outfit round-up? Or do you want the daily play-by-play?
Vote now in the handy little poll below! (Finally, an excuse to make a POLL…)