Now that we've completed the Gabriola Sew-Along it's time to share the lovely skirts that you have all made. I love this part; getting to see everyone's interpretation of the pattern is the best! So without further ado let me share the first batch of gorgeous makes on gorgeous ladies.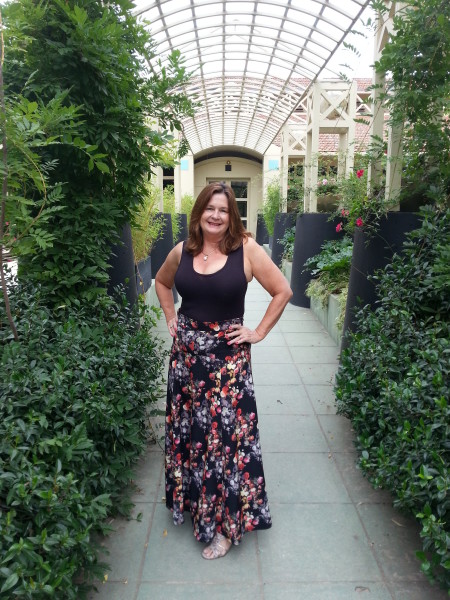 Barbara made a really great floral version. The print is just the right scale, it looks great!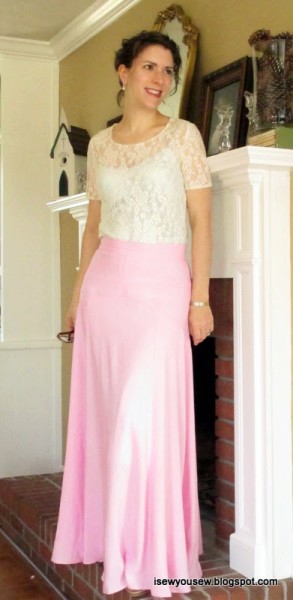 Elizabeth from I Sew, You Sew was so brave to make a silk charmeuse Gabriola. It turned out perfect! I am in love with the drape of it.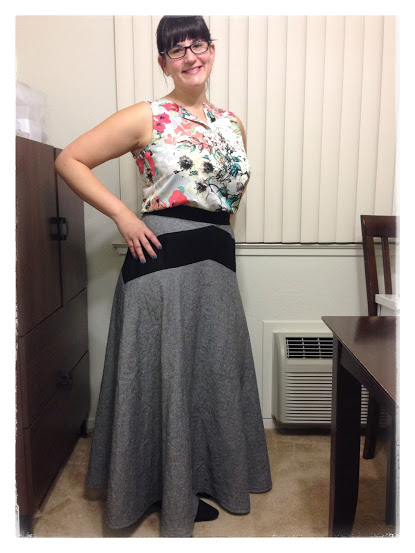 Alison has made the first contrast version I've seen. Looks so great!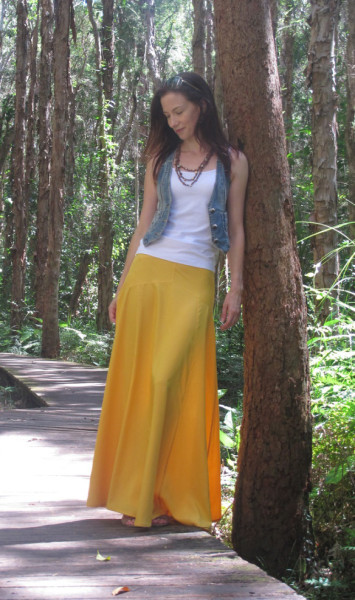 Check out Sew Busy Lizzy's bright yellow version! What a color. It really works!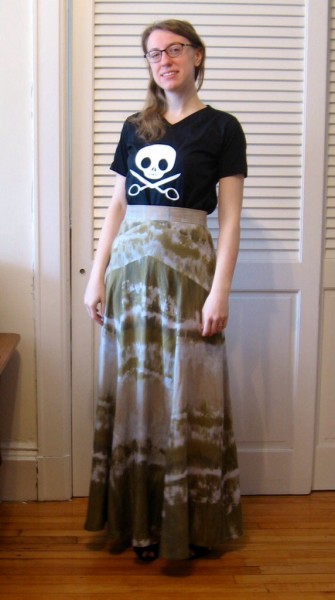 Emily of Dressing the Role made not one but two Gabriola skirts! This is her first, how great is this fabric?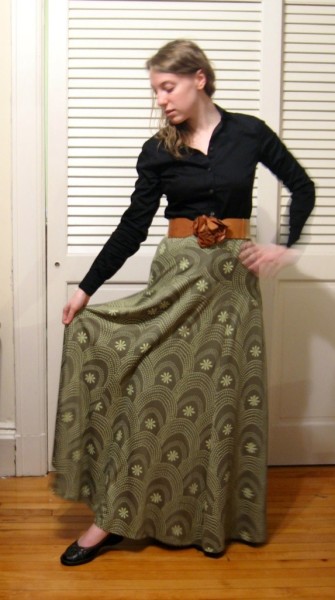 Here is Emily's second version, in a knit! Also a great fabric, and I love the drape that the knit gives this skirt. I would not have thought this would work in a knit, but Emily proved me wrong!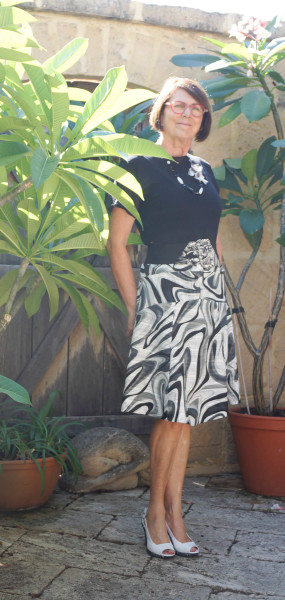 Sue of Fadanista made two versions also. Here is her knee length version. We had lots of questions about how the skirt would look knee length and whether it would work. It does and I love it!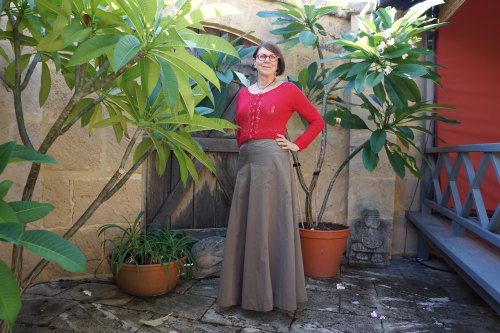 And here is Sue's long version!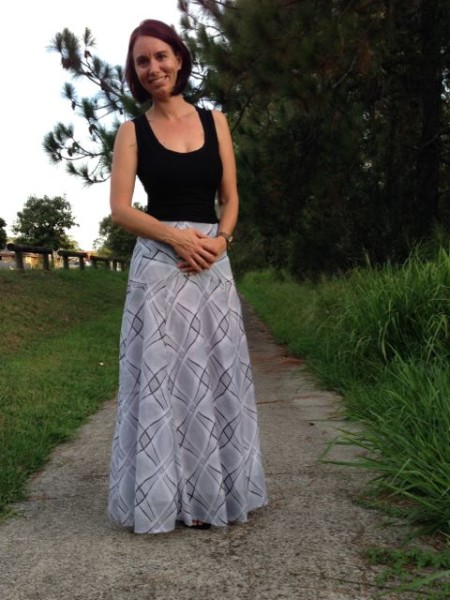 Here is Donna's version, she drafted a curved waistband and added a lining. It looks great! Visit her blog Sew Independant for more.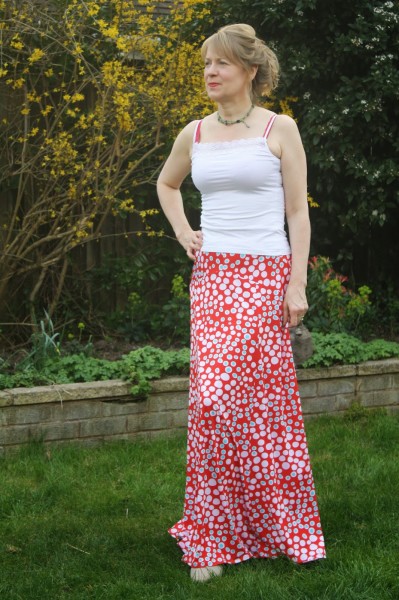 Here is Amanda's version. Another great fabric choice! I love that we are seeing the skirt in prints, solids, neutrals, brights, you name it!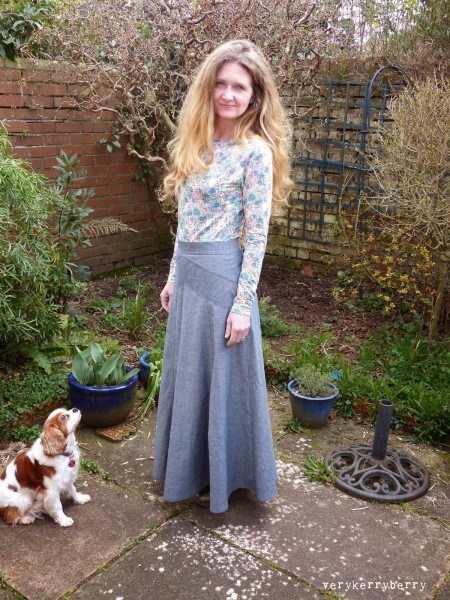 Here is Kerry's chambray version. I love that she did flat fell seams with the yoke pieces and skirt panels, it really accentuates the style lines of skirt and makes it extra flattering! Even adding regular topstitching is a great way to show off the lines in a solid fabric. Great idea!
That's it for today! Isn't it great to see the Gabriola skirt on so many different gals? Seeing a pattern with different styling, fabric, and body types always thrills me. I'll be doing another round up in the next few weeks so please do share your versions with us! Here is how you can do that:
– Post a link here, in the comments
– E-mail us your photos or a link to your blog post: info[at]sewaholic[dot]net
– Post your photos to the Sewaholic Patterns Group on Flickr – include a link to your blog if you have one!
– Instagram me! I am @carolineamanda on Instagram, or just tag your photo #sewaholicgabriola