After cutting out all of the coating pieces, suddenly the whole project seemed a bit massive and daunting. Does that ever happen to you? All of a sudden it seems like a lot of work to put the whole thing together. When that happens, I have the urge to make one of the easy parts first, just to get a quick sense of accomplishment. Which is why I was looking at the belt piece, thinking, if the belt was done, then I'm one step closer to finishing the coat!
I checked out the pattern instructions for my wrap coat, and noticed that the tie belt isn't interfaced! That seems strange to me. Won't it get saggy or stretch out over time? Shouldn't it be stiff and structured, at least a little bit?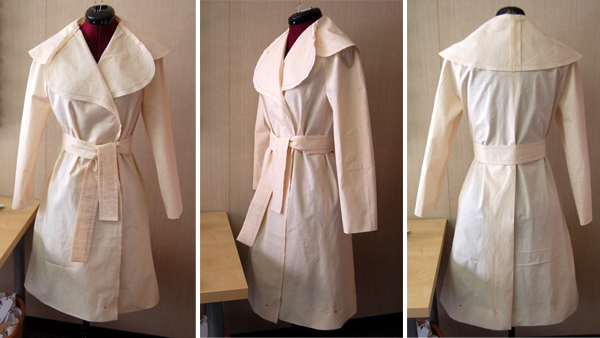 I checked the Tailoring book and there's no mention of belts in it. Two other sewing patterns in my collection have tie belts: one's interfaced, one isn't. It's a matter of personal preference then, I suppose. I'm thinking a lightweight fusible interfacing would be just enough support to keep it from stretching and getting floppy, without stiffening it up too much.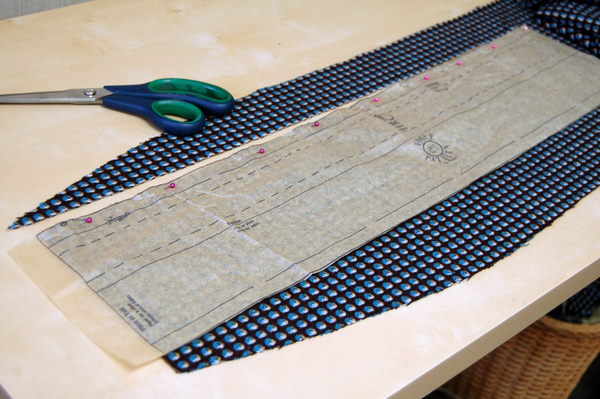 Have you made a coat with a tie belt before? Did you interface it? Would you interface this coat's belt?