Do you sew in a beautifully decorated room with pretty storage? I certainly don't. My sewing space is very ordinary! And small. And I often have to put away the sewing machines to do other work on the table.
I like to think it's a good example of good things happening in tiny spaces. (Or proof that you don't need an elaborate workstation to do elaborate work.) But it sure is fun to check out beautifully designed, colourful sewing spaces, right? A girl can dream!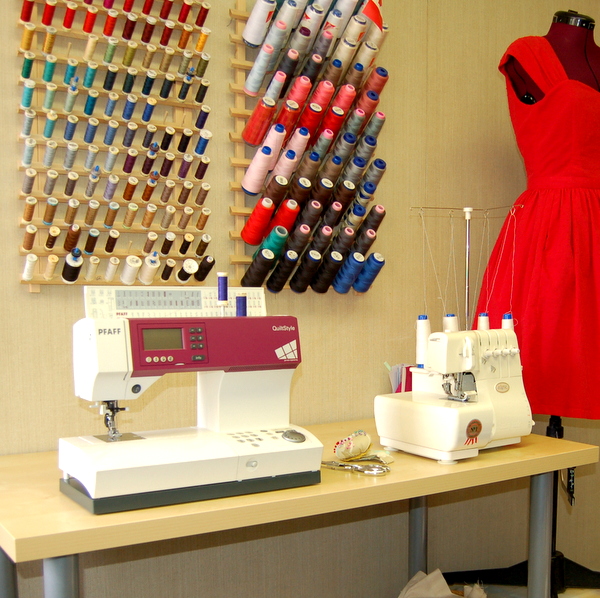 I've been featured on Pink Chalk Studio's series called 'Where I Sew' – that's why I'm talking about this today!
And while you may have already seen where I sew, definitely go check out all of the very pretty studios that other people work in! If you're redecorating your sewing room, moving, or setting up your first sewing space, this is a great way to get inspired. When else can you peek into professional sewing spaces for ideas?
Take a look at my space here, and check out the rest of the series here!