What do you do when you stop loving your handmade items? Maybe you have some finished sewing projects you never loved to begin with? Can you toss them out and move on, the same way we do with old clothing, or do you feel emotionally attached to the things you've made?
Here's the thing about sewing – it's not like shopping. And that's both good and bad! The good part about shopping is you can try things on, and decide whether to buy or not. The bad part is that you're limited to the items in store and in-stock. With sewing you choose the fabric, and the pattern, which gives us a ton of freedom! All that freedom gives us the ability to make bad choices, and sometimes we make questionable decisions.
Like this one – somehow the pattern, style and fit didn't mesh well. I love the look of the pattern, but the actual sewn garment I don't love! It's cute but it's so not me. Don't forget to consider how your sewing project will work into your everyday wardrobe! A lot of commenters suggested wearing this with jeans and a tee, or with slim skirts. Things I rarely wear!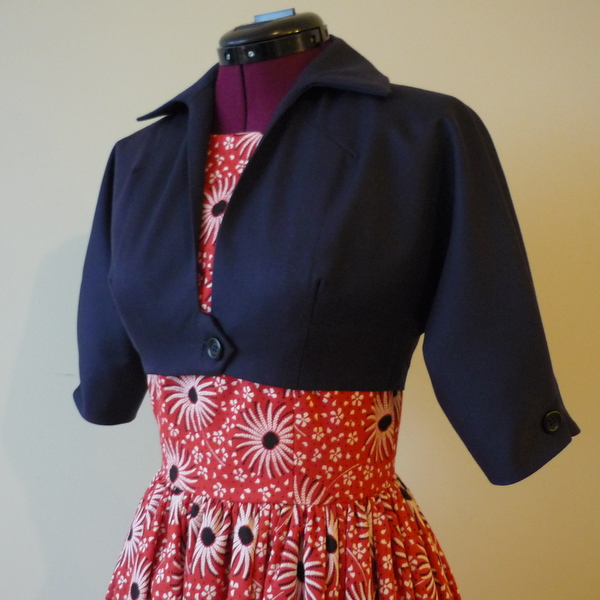 So what do I do with it? Like regretful shopping purchases, it hangs in my closet unworn. I've started sorting my wardrobe into Me-Made and purchased items, so it will be easier to get dressed in June – and I just know I won't wear this one even then! Even when it's cold out and I have no other Me-Made jackets. I really want to love it, but I don't. It's not you, bolero, it's me…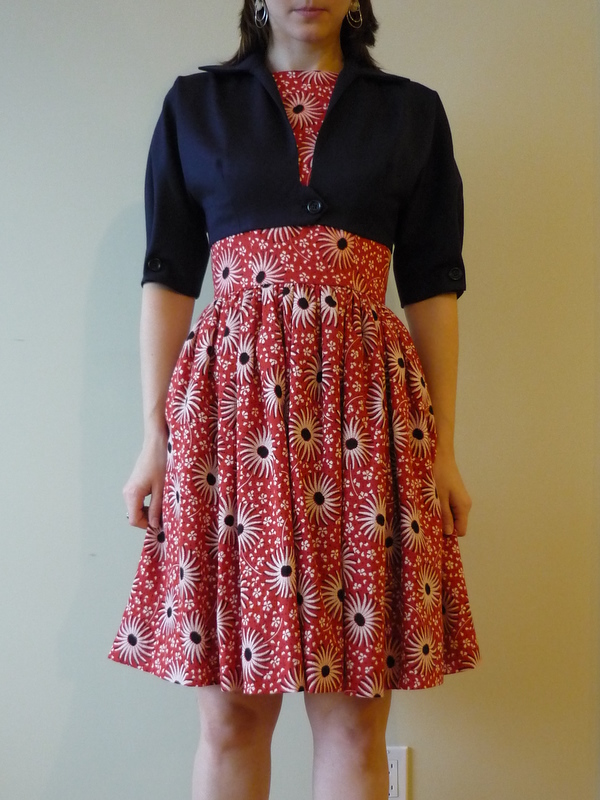 This next one I've worn, two or three times, but don't love. I do love the construction of it! I love the matched plaid, I love the pad-stitched collar, I love the softness and quality.
But it lands at my widest part, and wearing it with jeans exposes the not-so-great area between waistband and thighs, the part I prefer to cover with long coats or full skirts! I know I'm being critical but all I see is thighs in this picture. An extra six or eight inches would have made a world of difference!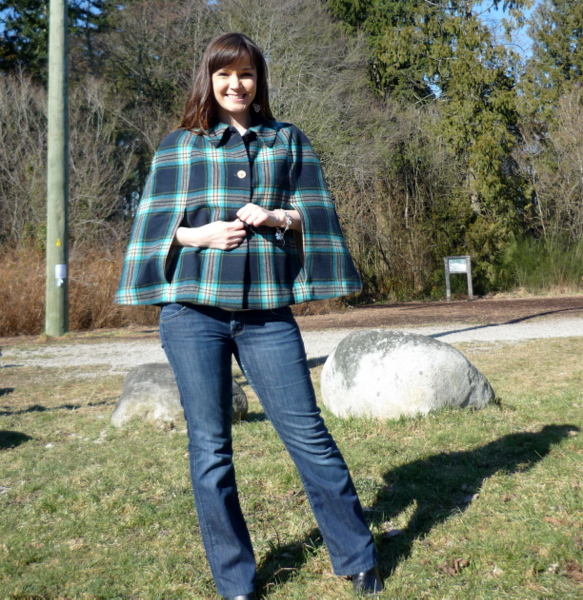 The cape is a lot harder to say goodbye to, because it's so pretty in construction and fabric. So it stays, even though I think of those thigh-photos whenever I consider wearing it. If I'd tried it on in a store, I would have vetoed it for the length, and looked for a longer cape. I'm still thinking of making a longer cape for next fall – something I can bike in!
Looking back through my photos, I see I picked the ones with the least amount of thigh to post on here.. or cropped them like this! It works for blogging, but in real life we're visible from all angles.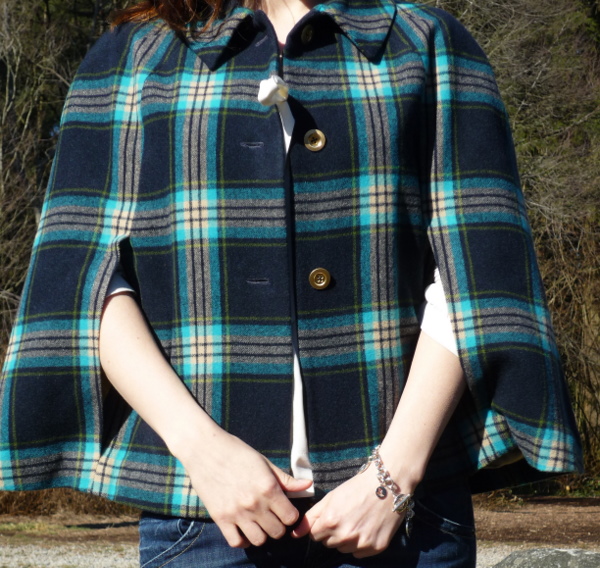 And you're not supposed to sell anything made from a commercial pattern. So we can't recover the costs from our less-than-loved sewing projects. I suppose we could give them away, but they're made to fit us. What to do, when we fall out of love with our sewing projects?
What about you? Do you have anything sewn that you would never have purchased in-store? What do you do when it's finished, you know deep down you'll never wear it, but feel so bad getting rid of it? (And know that if it goes to the thrift store, no one will appreciate the hours of work that went into it?)
What's the solution when we stop loving our handmade items? Are they doomed to hang in our closets, unloved and unworn? I'd love to hear what you think!