This is another really good question that I get asked from time to time! When you're buying fabric with no specific purpose, how do you decide how much to buy?
When I don't know what I'm going to make, I know that 3 yards or metres will usually cover me. When in doubt, I buy three metres.
Unless I know it's going to be a smaller item, like a blouse, then I'll only get 2 yards or metres. 3 yards is my go-to amount unless I'm picturing it as a huge garment, like a long dress with a gathered skirt or a long coat, then I'd maybe get four. It's not very accurate but that's what I do!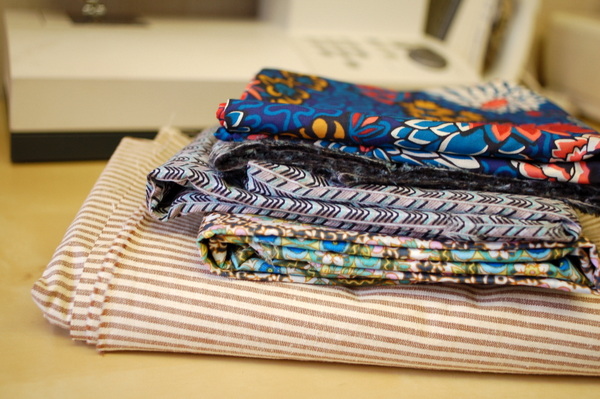 (fabric bought on holiday last summer)
I also save the PDF envelope backs of my patterns to my phone, that way, I have them in the iBooks and can reference the fabric requirements when I'm out. (You can find the PDF envelope backs in the pattern store here, with both metric and imperial measurements!)
However, I am all right with having extra fabric, because I'll either use it for facings and small pieces, or donate it to the high schools. So it's never truly going to waste.
And if I'm about to buy something very expensive, I'll do a better job of figuring out what to buy, by comparing it to similar patterns. Go to the pattern section of the store and look for something that's close enough to what you want to make. Or, I will limit myself to making something I know the requirements for, like one of my own patterns.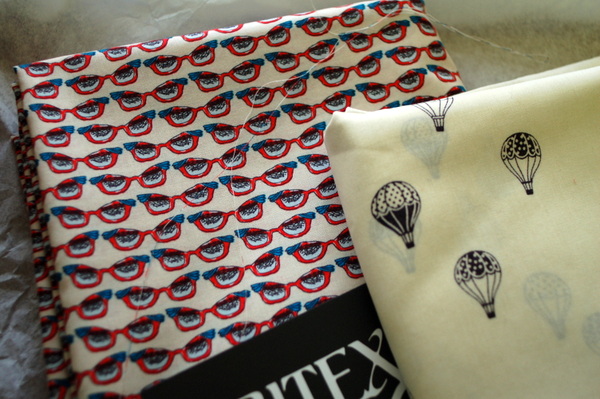 (I did not buy three metres of these lovely fabrics – too pricey! I was smart and bought closer to what I actually need)
It may not be the most accurate guide, but that's what I do! Three metres is my go-to amount for when I don't know what I'm going to do with the fabric. It will cover a full-skirted dress, or a blouse and a skirt, or a long sleeve blouse, and leave me plenty for testing or to re-cut if I make a mistake. I err on the side of too much fabric, because there's often no going back to get more!
What do you do when you see the perfect fabric but have no idea what it's going to become?